Since I am on vacation this week, I thought it would be a great time to showcase some of my clipboards from Hometalk.  If you haven't heard of Hometalk before, you will want to click on the link to check it all out.  It's a great community of people interested in home and garden topics, including professionals and bloggers with all kinds of tips, advice and tutorials.
I will start with my favorite.
As most of you know, I love to repurpose.  If I can create a new use from an old item, I am a happy camper.
So…I started a Hometalk clipboard just on the topic of repurposed projects.  So far I have forty-three that I think are awesome but I continually add to the board as I see more unique projects come through.
Here is just a small sampling of what you can find.  Click on the photo to get to the entire board of repurposed diy projects.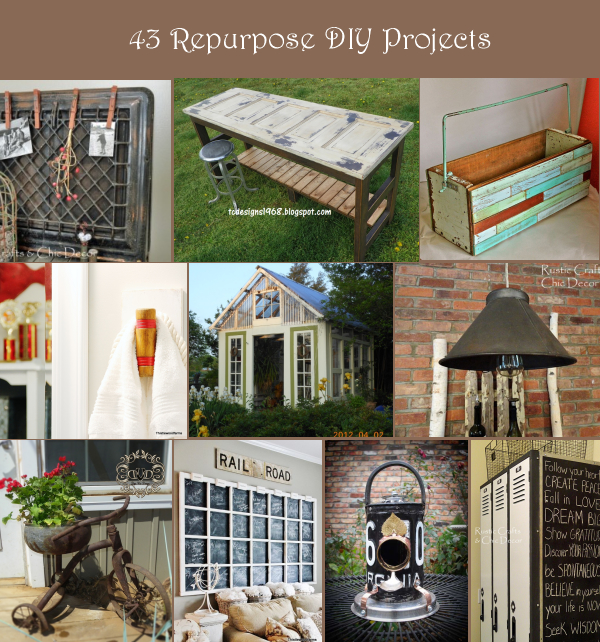 I hope you enjoy this collection of creative repurposed projects!  Next up is ideas for pallets…..
Also, if you are not following me on Hometalk and would like to, just click on the link below!
Happy Crafting!