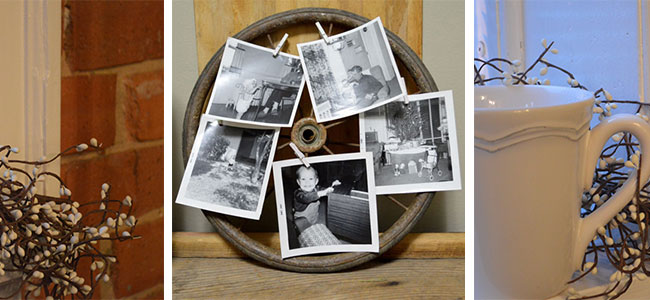 An Antique Writing Desk For A Small Office Space
When we downsized from our house to a small city loft, it didn't leave a lot of room for such luxuries as an office space. Of course, as empty nesters, we sit in our living room and work together with no problem. However, I feel a desk is always necessary for organizing and keeping mail. Kind of a catch all for stuff instead of the counter or table. My husband forgets that.
Luckily, several years ago, my husband purchased me an antique writing desk for my birthday. I had seen it at an antique mall and had fallen in love. This was one of the furniture pieces that we were able to keep with the move since it's small enough to fit almost anywhere.
Since our loft is both small and very open, I had to create an office area by placing the desk in an area along with a floor lamp and photos to section it off from the rest of the décor.
Here is the perspective after we first moved in: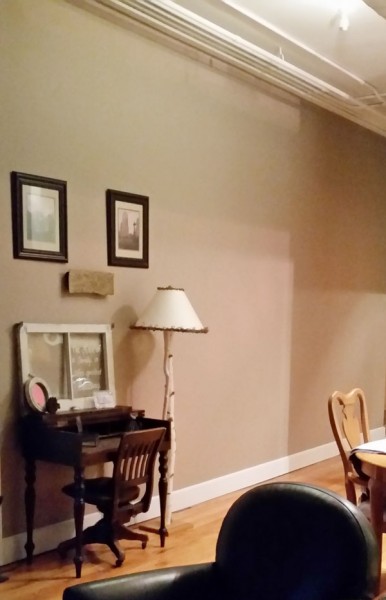 The desk is given its own "space" with the anchoring of the floor lamp and wall photos. I'm so glad that I had found this writing desk back when I did because now it is so perfect for this small space.
And here is a close up with my metal flower bouquet and with more vintage accessories: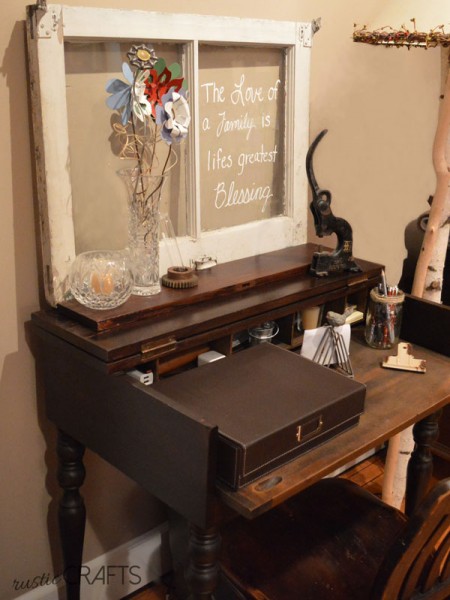 Also, in case you missed it, see some of the ways I have organized with these small storage ideas. One of my favorites is this vintage box filled with office supplies next to my desk.