Like container gardening, Christmas decorating can be done in small areas by filling trunks, buckets or baskets with various festive items.  This is an easy way to highlight a certain area or make a focal point.
I love to decorate in this way and find it less overwhelming to work on one contained area at a time.
A vintage salesman case was used for this display in our entree way.  I just filled it with some favorite Christmas decor and it made a nice welcoming focal point.
Since I don't have an area large enough for a table or shelf that is big enough to display Christmas decor in our foyer, it worked out great to use a container and place it on the floor.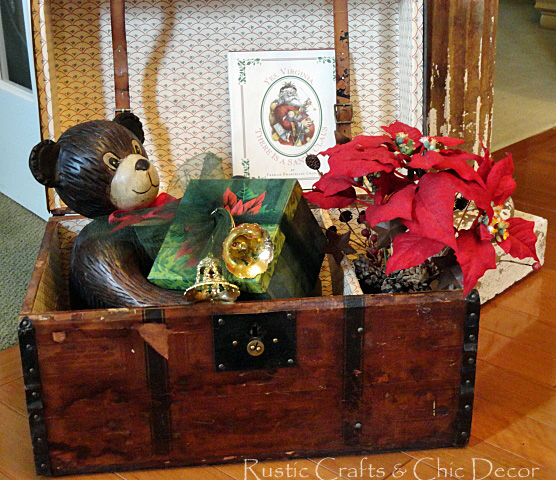 I also have plenty of different metal buckets that I have decorated and use to hold birch logs or greenery:
Here are some more inspirational ideas that I have found:
This is a great use for a cool looking laundry cart.  It just shows that anything can be used for container Christmas decorating!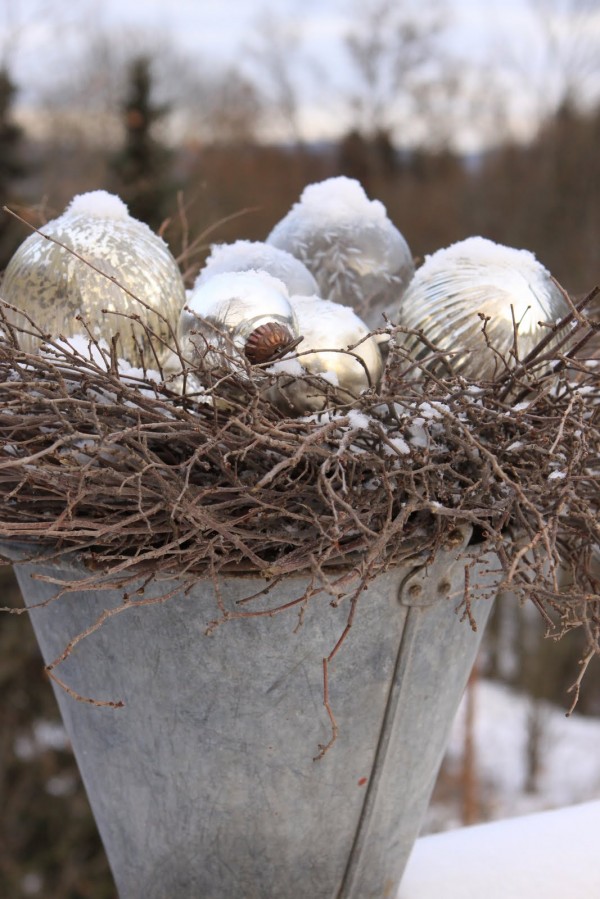 I love the natural look of the twigs and the white Christmas bulbs almost look like snow balls.  The tin bucket is a perfect container for this display.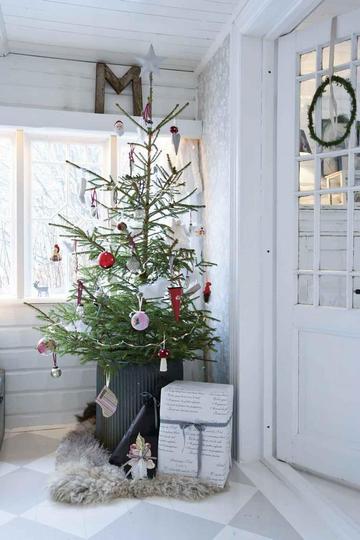 This small Charlie Brown Christmas tree looks grand displayed in the large tin can bucket.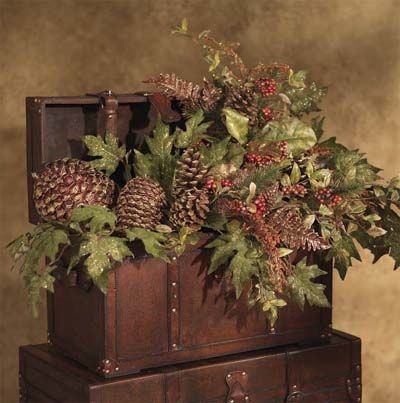 I happen to love using vintage trunks for Christmas decor and filling them with simple greenery is easy and impressive.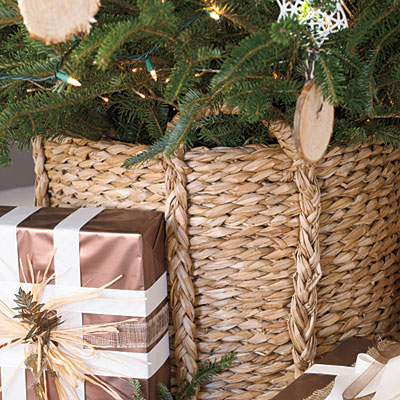 A tree in a basket is a warm and natural way to secure the base.  It also creates a perfect backdrop for neutral and naturally wrapped presents.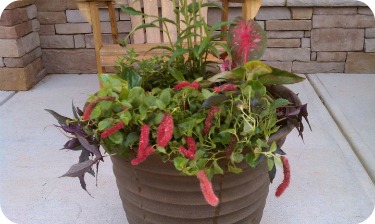 A porch is a perfect place for some container decorating.  I like this rusty tin metal bucket for displaying greenery.
Happy Decorating!