A laundry room is a fun room to decorate.  It doesn't have to be a show room so you may feel a little more free to express yourself with some creativity.
For instance, I wanted to dress up one of my laundry baskets so I made a label for it that resembles old typewriter keys.  It's also supposed to remind me that I actually have to iron what is in the basket.  Sometimes I forget why there is a pile of clothes in there…
You can see all of my laundry room ideas, including a window valance hung from clothespins, at the post I wrote for vintage laundry decor.
Here are some more ideas for decorating creatively in the laundry room: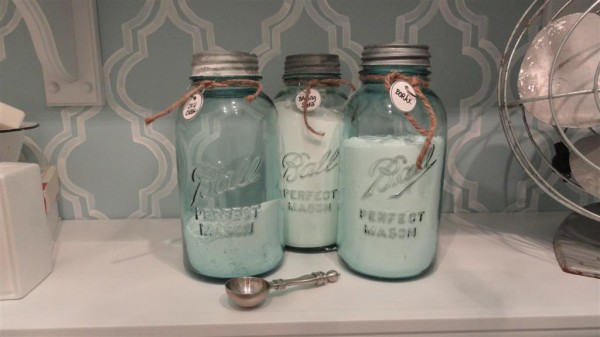 It looks a lot nicer to store various cleaners like Oxy Clean, Borax and baking soda in glass mason jars than it would be in their original containers, especially on an open shelf.  The pretty scoop also adds a chic touch.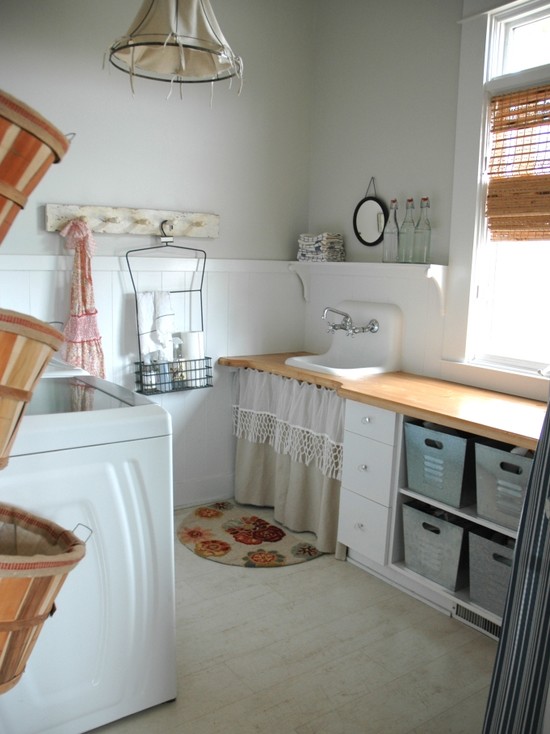 There are all kinds of creative ideas in this laundry room.  The bushel baskets make for some great rustic storage space while the metal shelves and bins add a little bit of an industrial touch.  The handmade light fixture is very shabby chic and the  fabric cabinet cover adds a touch of softness.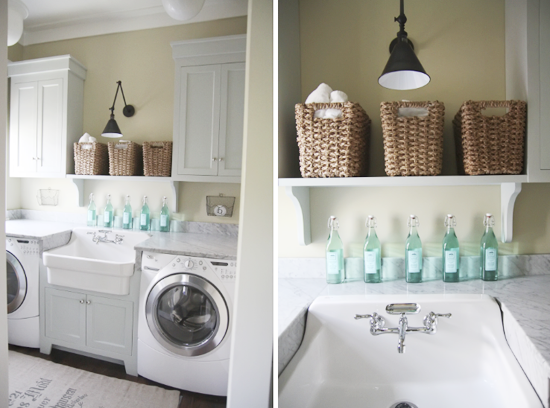 Colored bottles and warm baskets are a great combination for a decorative laundry room.   The bottles look like they may be vintage inspired and filled maybe with fabric softener.  Love the look and idea!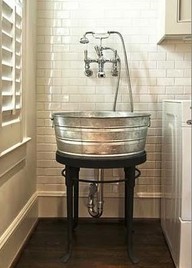 This is an amazing laundry room sink!  Not only does it have great industrial design but it is large enough to be a true utility sink.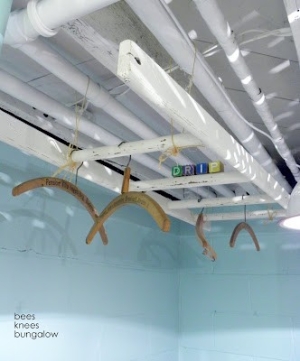 An older ladder, mounted to the ceiling, works great for a structure to hang clothes to dry from.  Notice the little blocks that spell out the word "drip".  Such a fun and creative accent!
Happy Decorating!