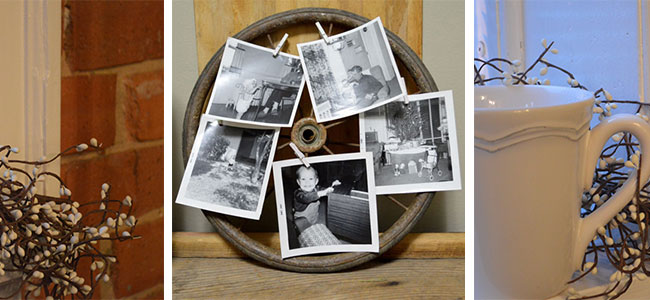 Creative Photo Displays Using Vintage Props
I think it is safe to say that most people like to display their family photos throughout their home. Figuring out how to incorporate all of those photos with the rest of that well thought out decorating scheme can sometimes be a challenge, however.
If you can't fit it one more picture frame and are looking for some new ideas, I have a few creative photo displays, that I like to use, with a collection of vintage treasures.
My favorite is making use of old wheels. The wheels can be hung on the wall or propped up on a table. All you do is clip your photos to the spokes using mini clothespins that can be found at Joann or Michaels. This wheel is off of an old buggy.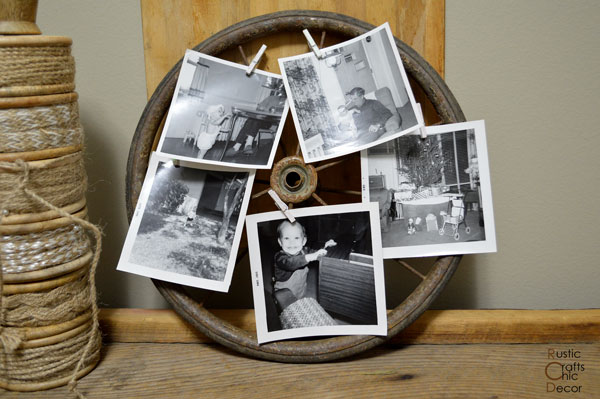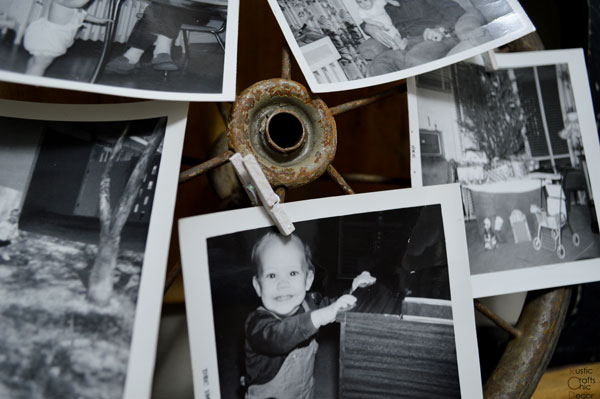 Old bike tires also work great for a large number of photos!
Another fun and easy idea is to use an old window frame….without glass. I strung wire between the panes and again used the mini clothespins to hang old photos and other memorabilia to create an interesting wall display.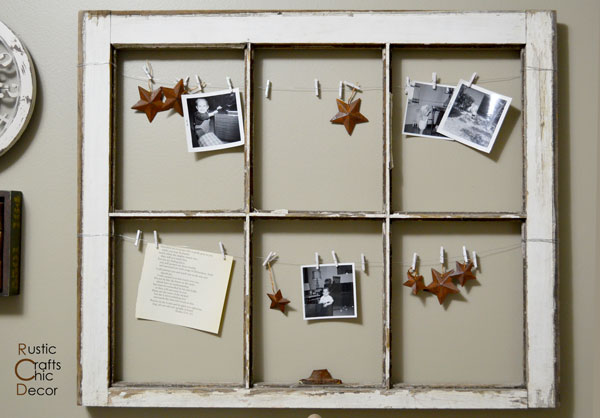 For displaying just a single photo, you can use almost anything as a base and attach heavy gauge wire to it for a photo display. In this example, I used an old thread spool and inserted my bended wire into the center of the spool. I then filled the center with a soft clay to keep it in tact. Since I would be displaying this near all of my twine on my desk, I also wrapped the old spool with twine.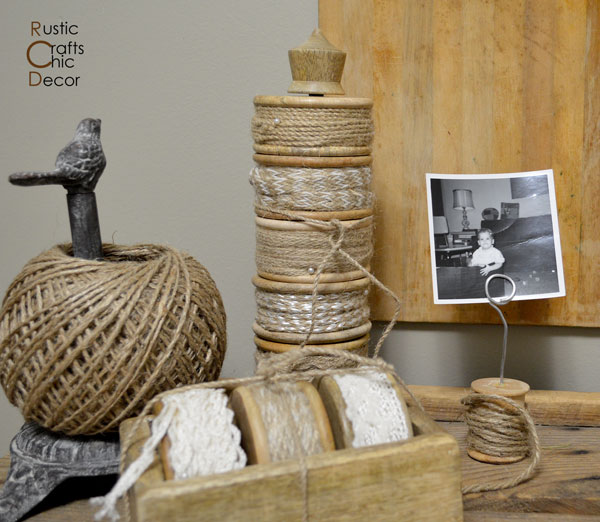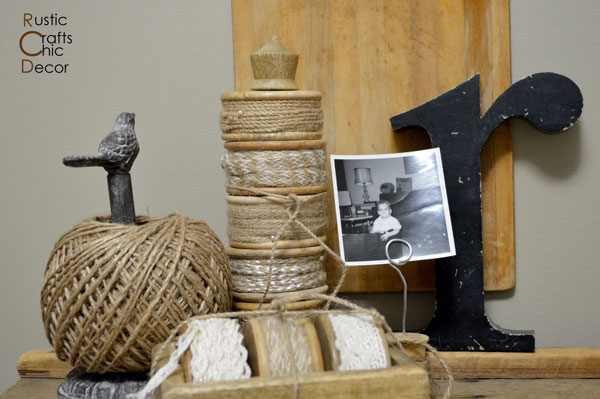 See more of my posts on creative photo displays here:
Happy Displaying!