If you like to hang or display a lot of photos, you may be looking for some creative ways to frame them to add a little more interest to your setting.  Even though the photos themselves are most likely extremely exciting, sometimes those rectangular frames are not quite what your decorative space is screaming for.  Creative picture frames can add that little extra zing you might be needing.
I am always looking to the vintage or rustic side of things to get some unique ideas and I have a few, that I have used, that are fun and add some character very easily.
The first idea is to used a clip board ….. the older the better!  I just picked up a very old and worn one from an antique store that is loaded with character.  It makes a perfect background to frame a photo.  For right now, I chose to frame a photo I had of a Spring flower.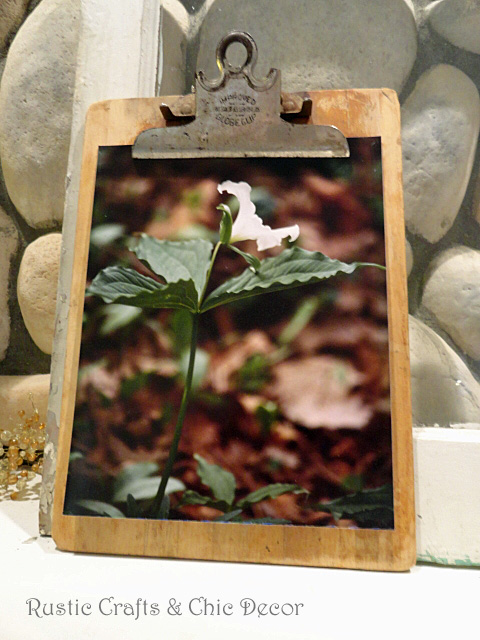 I would like to get a grouping of these and am on a search for some more vintage clip boards.  It would be great to get a variety of sizes for a more interesting display.
I put this on my mantel but you could also attach hanging hardware on the back and hang these on the wall.
Another real simple idea that I like to use for hanging photos on the wall is to use vintage wooden pants hangers.  This is another example of simply clipping a photo and hanging it.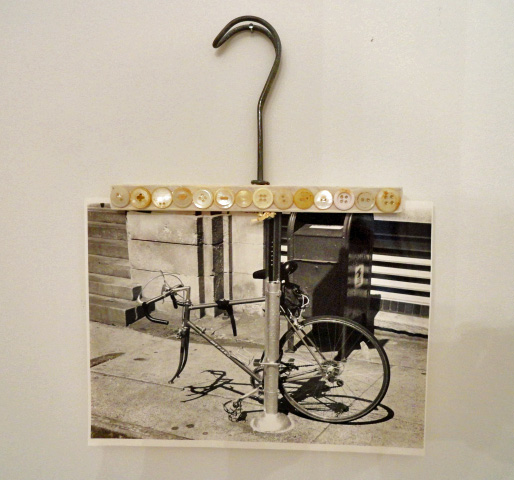 I had decorated this pants hanger with a little paint and some vintage buttons but you could just leave it plain wood for a more versatile style.  You can see more details on what I do with vintage pants hangers here.
And finally, my last idea is a look that is a little more like a traditional picture frame accept that it is a lot more rustic.  Instead of using an actual picture frame to display your photos, you would use a window frame instead.
I bought this great rustic six pane window that I plan on filling with family photos to hang in our stair landing.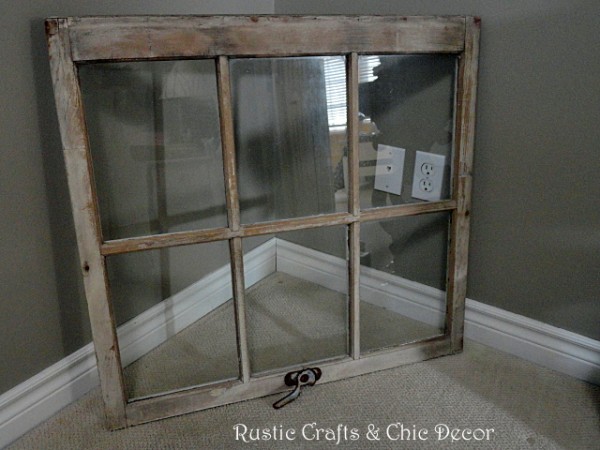 Right now our printer quality is not so good so I am going to get my photos printed from Shutterfly and sent to me.  Before uploading the photos, that I want, I plan on doing some editing and having the finish be in sepia to go with the look of the frame.  Once I get those back and adhered to the window, I will be excited to post about the results!
Have you used any creative picture frames to display photos?  What are some of your ideas?