You don't have to buy expensive home decor when you can make your own chic accessories for a fraction of the cost!  If you enjoy doing crafts, then try some of these projects, for your home, in a shabby chic style.  Not only are they affordable but they are easy to complete too!
Here is a list of some of the best shabby chic crafts that I have found: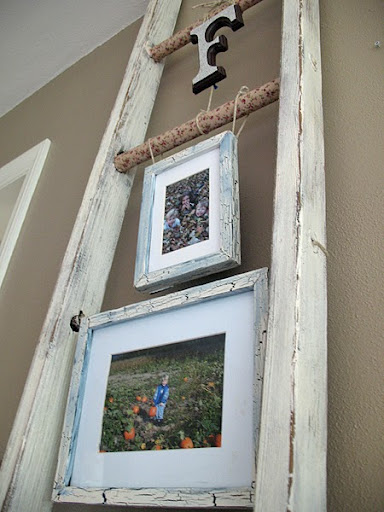 Two things that I love in shabby chic decorating are old ladders and distressed picture frames.  When you put them together like this, it makes quite a statement!  I also love the fabric detailing on the ladders rungs and the monogram letter to complete the look.  Click on the picture to see how Amanda put all of this together.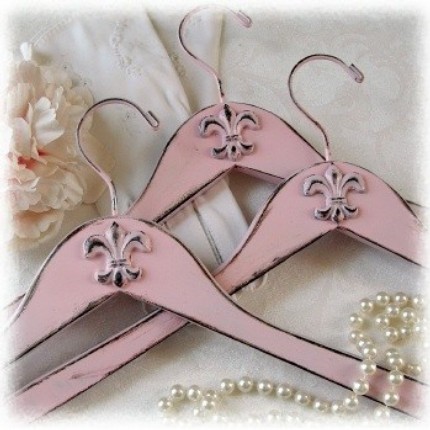 Here is a fun way to dress up some old vintage wooden hangers.  The new shabby chic look is perfect for that special outfit.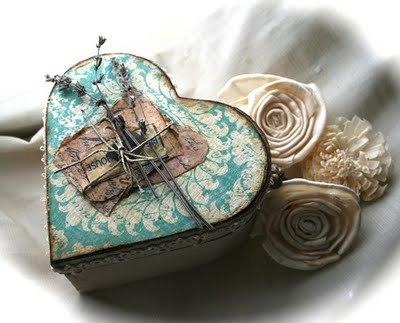 Keepsake boxes, that you can buy from a craft store, are fun and simply to decorate with craft papers, lace, string and dried flowers.  Try this aging paper procedure to give your papers a vintage look.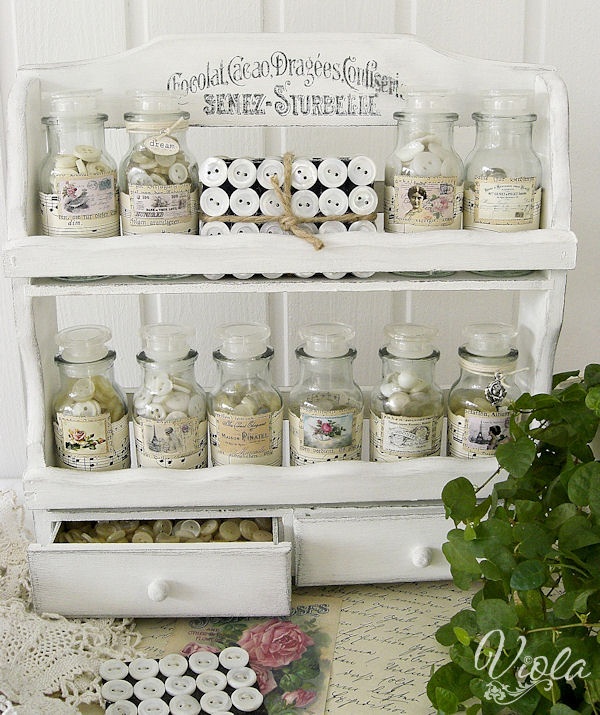 This spice rack is made over and re-purposed into a stylish craft storage unit.  The graphics and chic bottle labels are enough to dress up any craft room.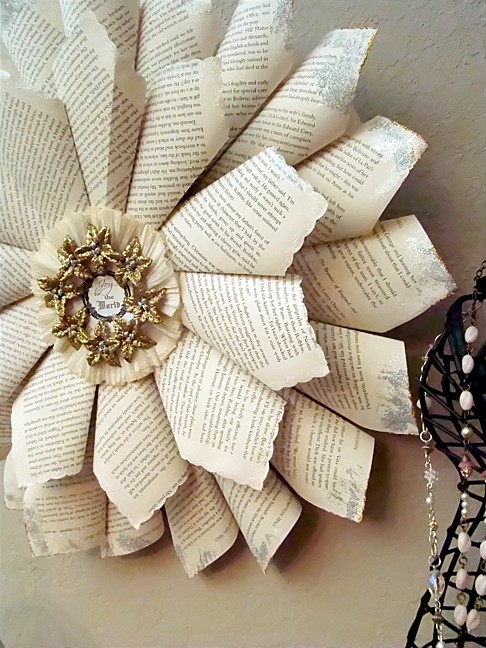 This elegant wreath made up of book pages could be hung during the holidays or any time of the year.  The neutral shabby chic style would work well to dress up a space at any time.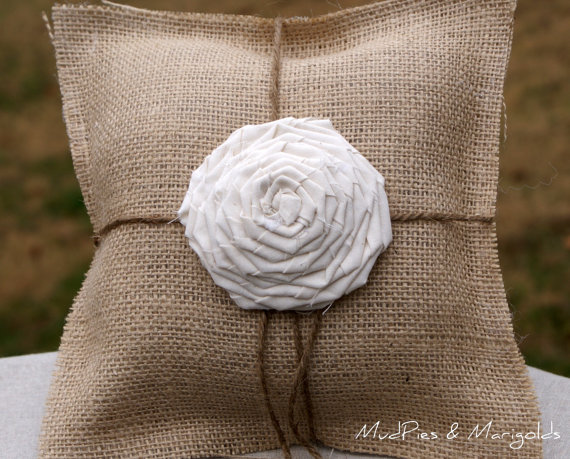 I love this simple shabby chic pillow idea!  It was actually made to be a ring bearers pillow but I like it for home decor as well!  It would dress up a chair or sofa just perfectly.
Do you have any ideas for shabby chic crafts that you would like to share?  Which of the projects shared was your favorite?  Leave your comments below – I love to hear all your input, suggestions and ideas!
Happy Crafting!