The colors….or would they be anti-colors?…black and white, are quite striking to use as a pair in decorating.  No matter what color room you have, the addition of some black and white accessories are a great way to add some dramatic impact.
We tend to have a lot of gray areas in life and in decorating that goes for many soft colors.  So…making a clearly defined and bold statement, by decorating in black and white, goes a long way in achieving a wow factor.
I used a black and white area rug in our foyer to add a little punch to the area.  It was an area that needed to be neutral because of all the surrounding colors but the black and white gave a bit more drama than a lighter neutral, especially since the walls are a pale yellow.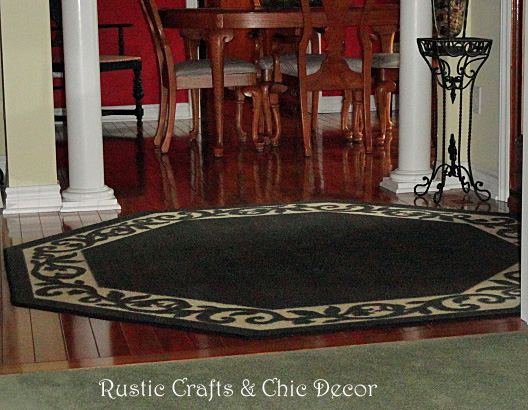 And then to carry that theme all the way up the stairs, I chose a carpet, for the middle, in black and white as well.  Since we have a lot of wood flooring, it helped to break up the wood and add a little punch of pattern.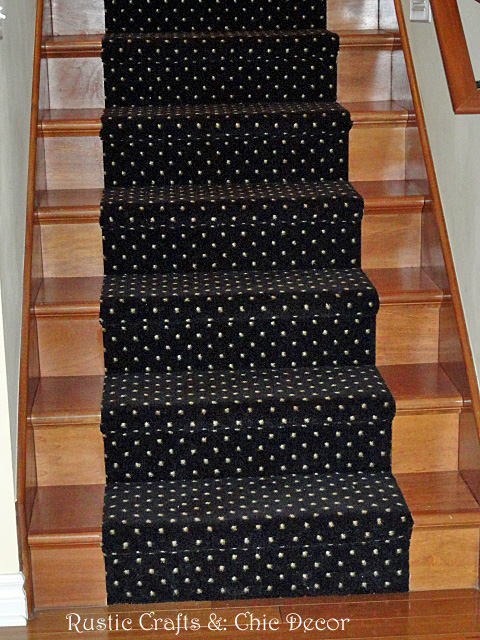 But, you can really see how decorating in black and white can create drama when you use it to accessorize a room that already has another bold color.
This was my daughter's bedroom after one of the many makeovers, this time accenting in black and white: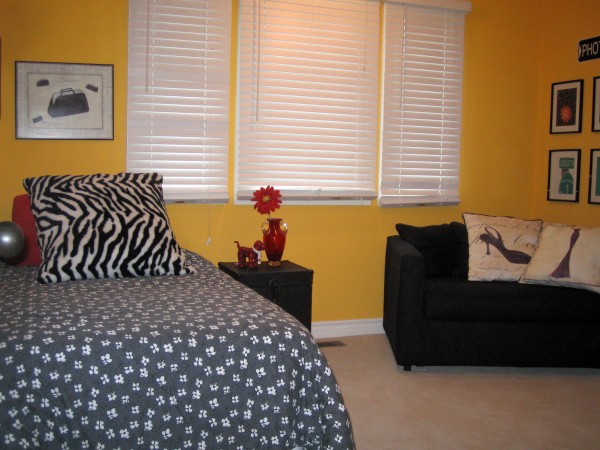 I had fun creating a little vignette of black and white in my khacki master bedroom.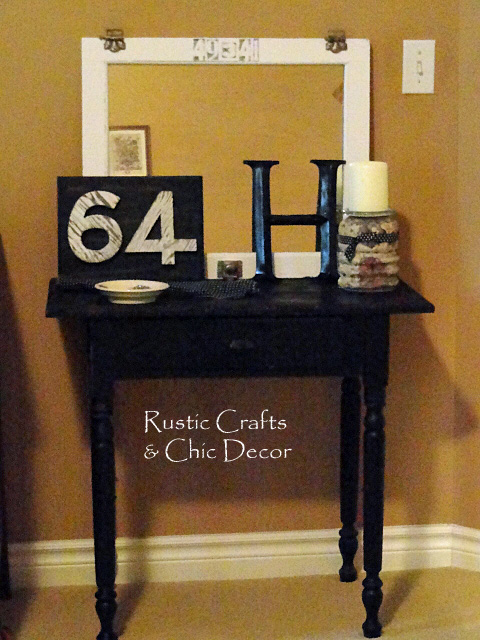 I found so many examples of decorating in black and white in a cottage, shabby chic, and even rustic setting.  Here are some of my favorites: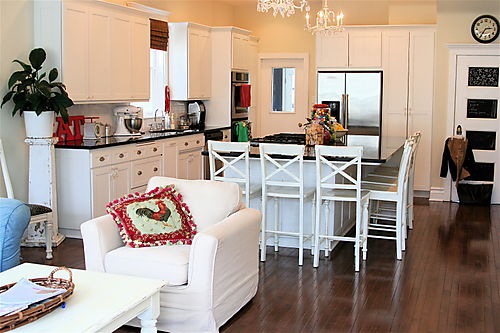 White kitchen cabinets paired with black counters are a great look and I just love that black and white door!  It really makes the neutral wall paint and other decor pop.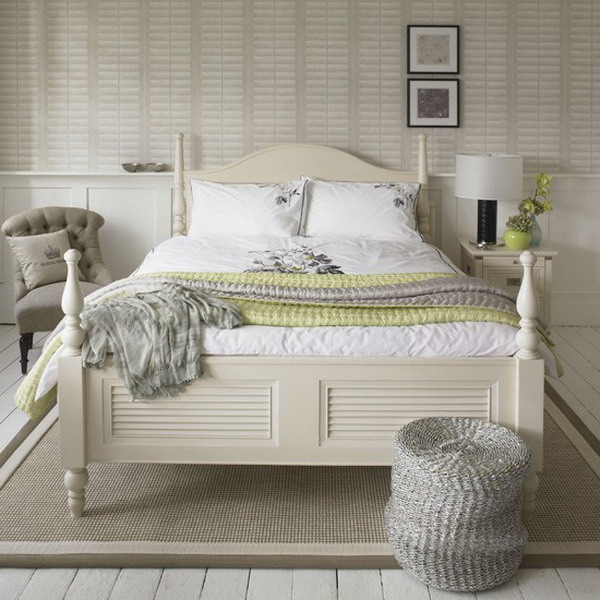 Even just a simple lamp in black and white makes a bold statement with the other "gray areas" of the room.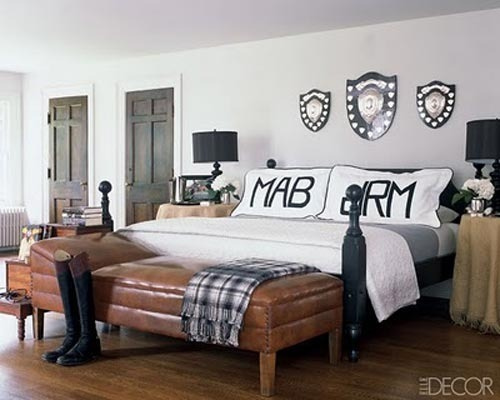 I love how the warm rustic accents are highlighted by all of the black and white.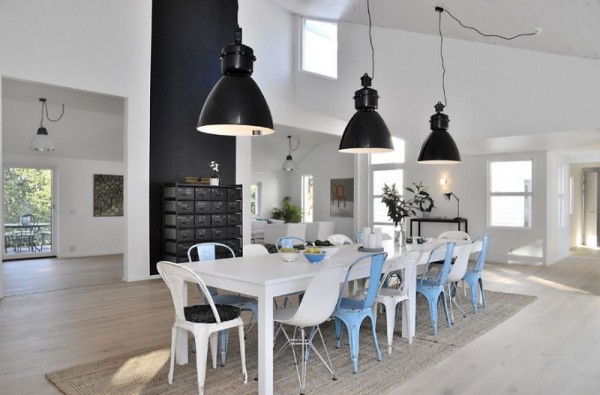 It's funny, there is so much black and white and yet those light blue chairs are what really jump out at me!  It just goes to show how the colors work together to highlight.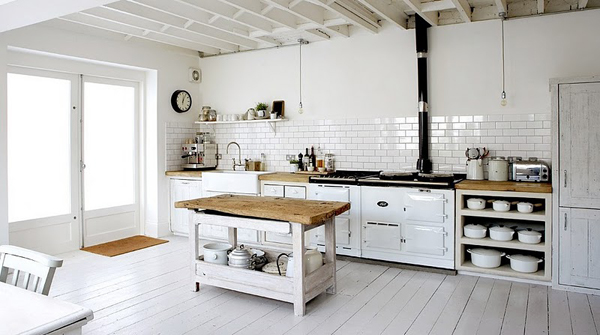 Sometimes you don't need to add any additional color to a room at all.  Just using and highlighting different textures and surfaces is enough to create drama.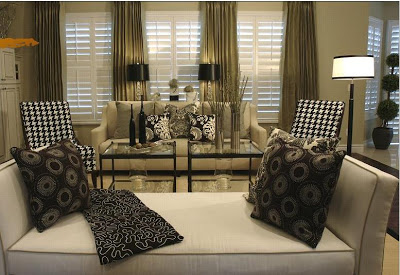 The drab green draperies and beige sofa might have look boring if they were left on their own.  But, instead the whole room pops because of the black and white highlights to liven it up.
Okay…….and now just for fun….
I found this picture from thatwayhat.com and I couldn't resist…..
This is for all of you cat lovers!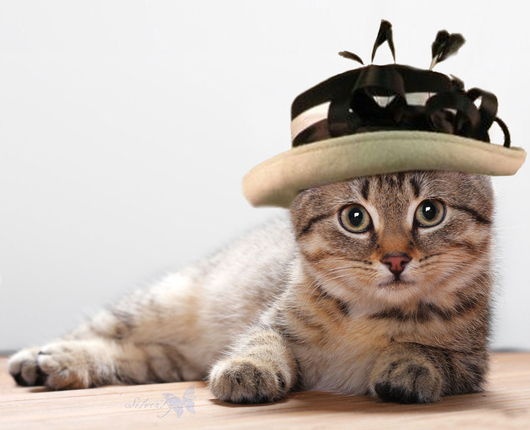 Ha!  Even a cat looks better with a bold accent of black and white!   Very sophisticated I would say.
Happy Decorating!