Using old windows in home decor is becoming increasingly popular.  If you have a window with all of the glass still in tact, you may want to consider making a window sign with it.
This is something that I plan on doing for signs at my two daughter's weddings next year.  To give me a little practice, I thought I would make one for our home as well.
There are lots of different ways to go about making a sign on window glass.  The technique that I use is super easy and a breeze to fix if you make a mistake.
I simply use a chalk marker to hand write the message I want to express.  If I don't like how the layout is going, I just need to wipe it away with a paper towel.  It rubs off easily when it is dry as well.
I used white marker but you can get chalk markers in many different colors for more design choices.
Here is the big picture: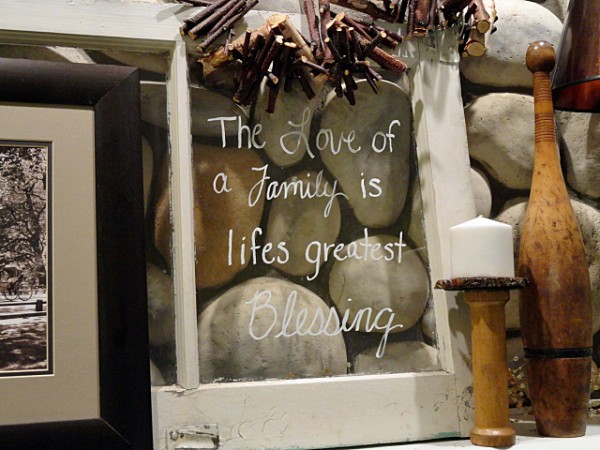 Here are some more ideas for window signs using different techniques.  Just click on the image for the tutorials.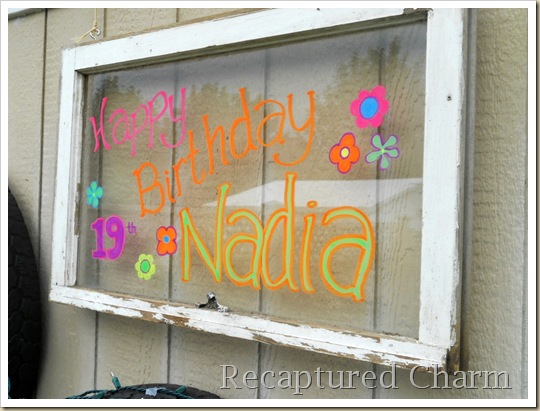 Here is a colorful option using liquid chalk.  This works especially nice for making bold letters and shapes.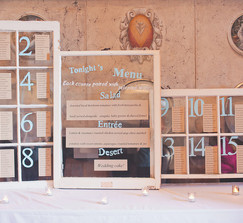 These table number and menu signs were made using aqua paint and stencils.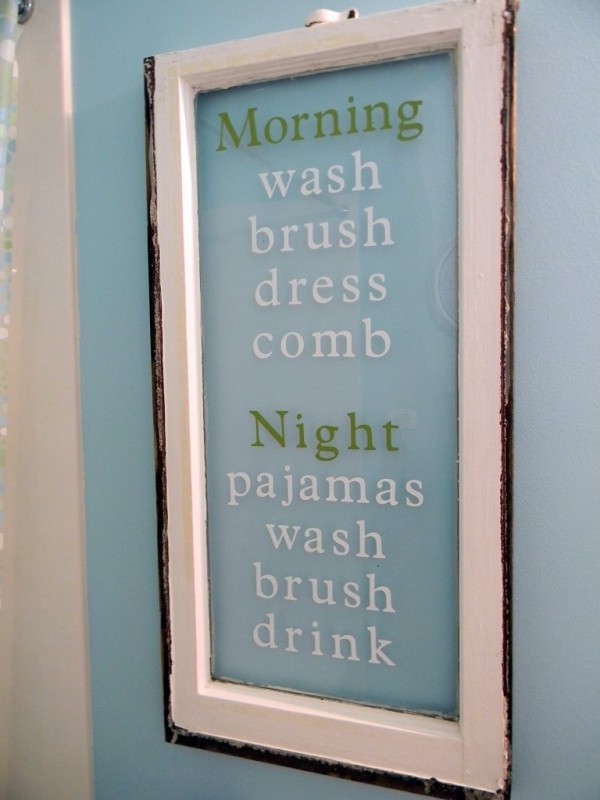 This idea makes me want to go out and buy a Cricut machine!  The vinyl letters were cut out from a Cricut and then adhered to the window glass.  You can also buy vinyl decals at craft and home improvement stores that would work perfectly for this type of application.
So whether you use chalk markers,  paint or vinyl, you can create a window sign that is just right for your needs.  Handwriting, stenciling and cutouts are all options depending on the style you are going for.
Happy Crafting!