Old keys don't have to lose their life once they no longer serve a functional purpose.  Vintage keys, especially the skeleton style, are very popular to use as a home decor accent once re-purposed. This collection of key crafts shows you several different ways in which you can create art for displaying your vintage keys throughout your house. If you just want some quick and easy ideas for using your keys, try simply adding them to existing decor as an embellishment:
a throw pillow or stack of vintage books gets added interest when you tie a ribbon around it with a key at the knot
hang one on your key rack with a pretty chain or ribbon
wear one on a chain around your neck!
I love the 'key to my heart' idea and created a couple of key crafts along that theme.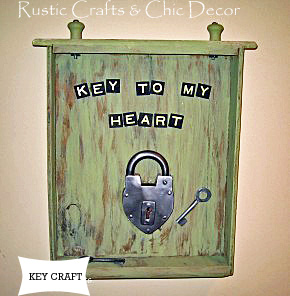 I was inspired by this first one from seeing something similar in an artsy store in Northern Michigan.  It uses an old drawer as the base to hold the message.  Instead of painting the words on, I used vintage game piece tiles. At the time, I didn't have any real skeleton keys plus I wanted a heart shaped lock, so I ordered a reproduction set to use for this craft. Because this is displayed in an old shallow drawer, it can either easily be hung on the wall or simply set on a shelf or table. You can find all of the instructions for this craft at my Key To My Heart craft tutorial. For a gift for someone special, you could either make this as is or add the words.."you are the" in front of "key to my heart".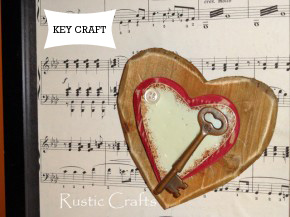 I also made a shadow box heart and key as more of a Valentine decoration.  However, I do display it all year long….I just love the sentiment!  I call it A Key, A Heart, and A Song. Using a shadow box or picture frame is an easy way to come up with a unique way to display some of your favorite items. For this one, I just lined the back with a vintage song sheet, added my hearts made from wood, and tin, and of course my key! I searched the web for some other ideas for key crafts that could be incorporated into home decor and came up with a collection of unique ideas for you.
Key Craft Ideas: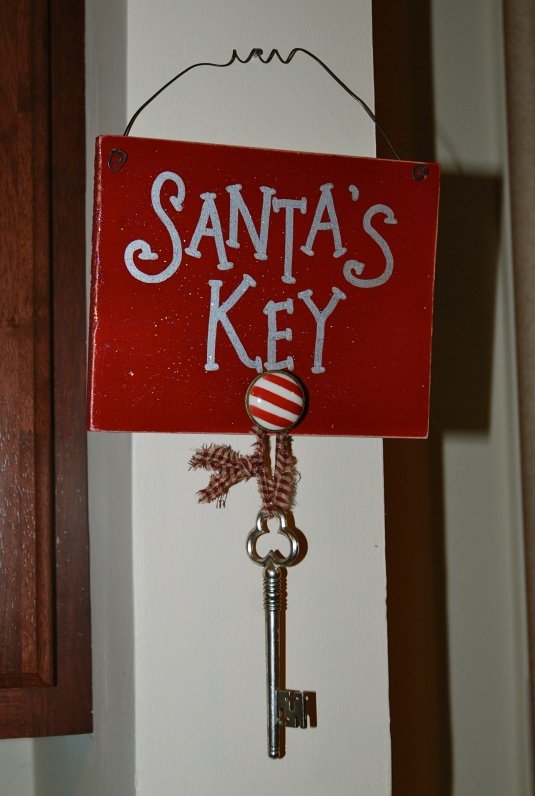 Seasonal home decor is just as fun, if not more fun, to make as other home decor.  I love this super cute Christmas craft idea that uses a vintage key as Santa's key!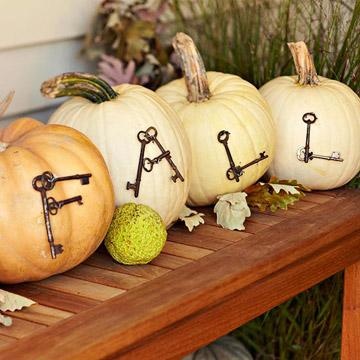 I love the look you get when using vintage keys to spell out words.  This is such a fun way to decorate pumpkins for a unique look for Fall.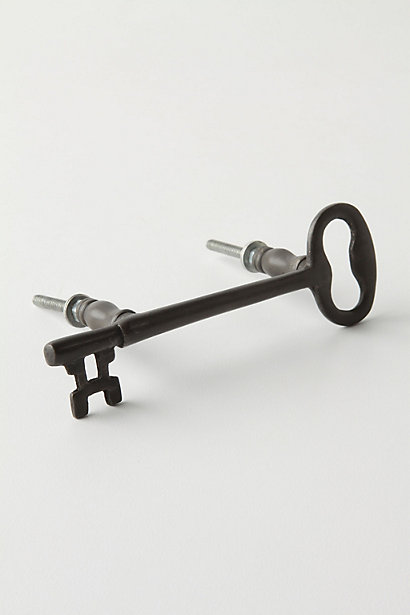 I am in love with this idea for drawer pulls and will probably do this one when I get the opportunity.   I will be getting screw posts and attaching them at each end of my key using E6000 craft glue.  Simple and extremely stylish!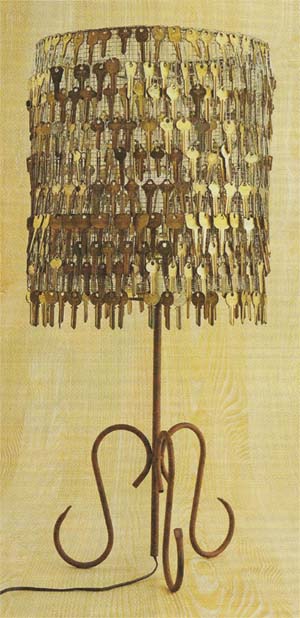 Chances are, you have a whole mess of old keys that aren't necessarily vintage let alone skeleton.  A great application for all of those keys would be in this funky lampshade design.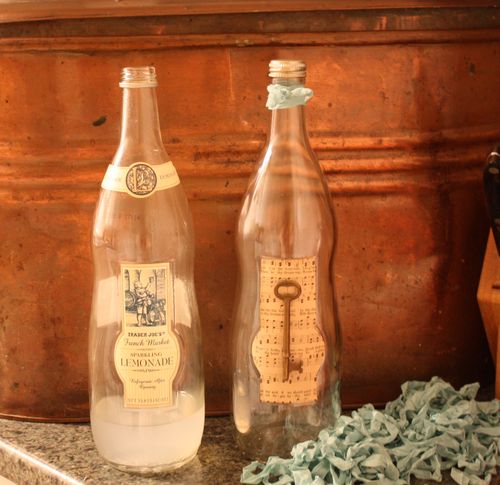 A great way to recycle and use a vintage skeleton key.  I love the shape of those bottles of lemonade that you can get at the grocery store.  They make a perfect bottle to re-purpose into a fun vase, especially when decorated with vintage items such as a key.
I hope you have been inspired by these unique key crafts!
Happy Crafting!