If you are in possession of a nice collection of old keys and you don't know quite what to do with them, then I have the perfect Christmas ornament DIY project for you! I happen to have several old keys and wanted to display them in some way on my Christmas tree. After a little thought, I came up with a plan to create something that looked like a Christmas ball……only flatter. Wooden craft discs or natural wood slices are the perfect base for a flat ornament. Then, it's just a matter of decorating them to hang on the tree. I used vintage keys and aged songsheets to create a nostalgic flat Christmas ball ornament.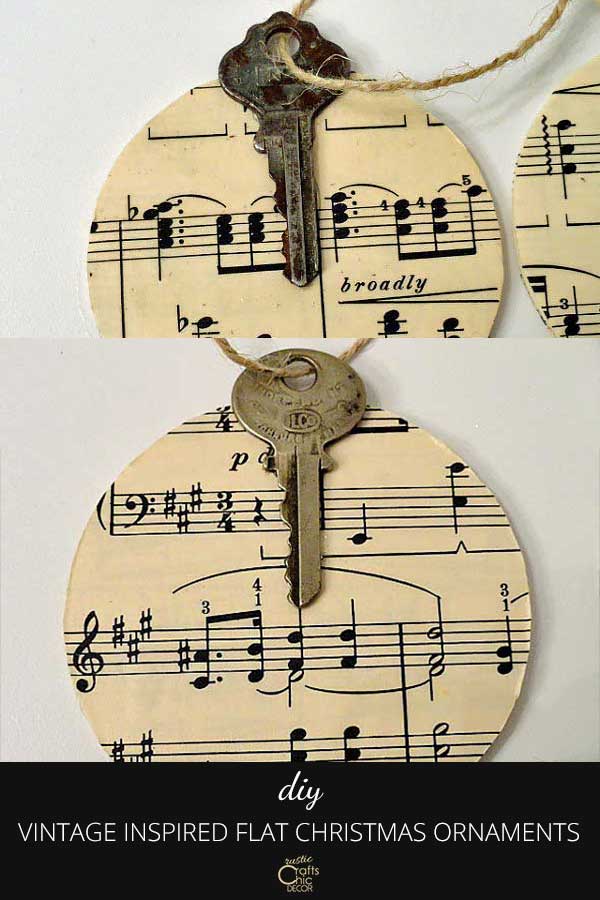 This post contains recommended product links. If you make a purchase through one of the links I will earn a small commission at no extra cost to you.
Easy To Make Flat Christmas Ornament
What You Will Need
vintage keys
vintage songsheets or use new songsheets and age the paper
paint brush
twine
Easy Instructions
Choose And Cut Decorative Paper To Fit Wooden Disc
Pick a decorative paper to give the wood disc a nostalgic Christmas design. I used vintage song sheets because I love the joyful and nostalgic feel that they give. However, you could use any kind of decorative paper that you have on hand. Even newspaper would be a cool look. Once you decide on the paper, use the disc to trace a circle on it and cut it out. You will need to do this twice to get a circle for each side of the disc.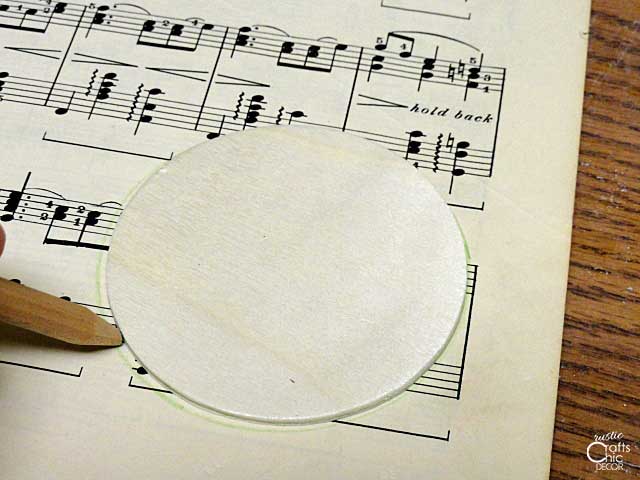 Mod Podge Paper Onto The Disc
Now it's time to adhere the paper to each side of the disc. I used Mod Podge matte finish decoupage to give a more natural finish. First brush a layer on the wood and also on the back side of the first paper circle. After adhering the paper in place, brush another layer of decoupage over the top of the paper and let dry before doing the other side.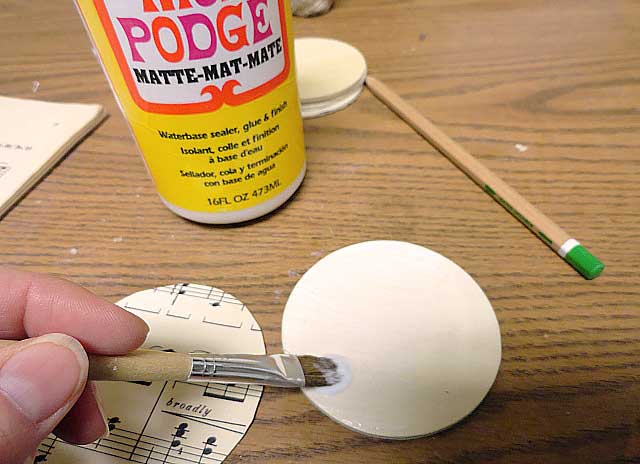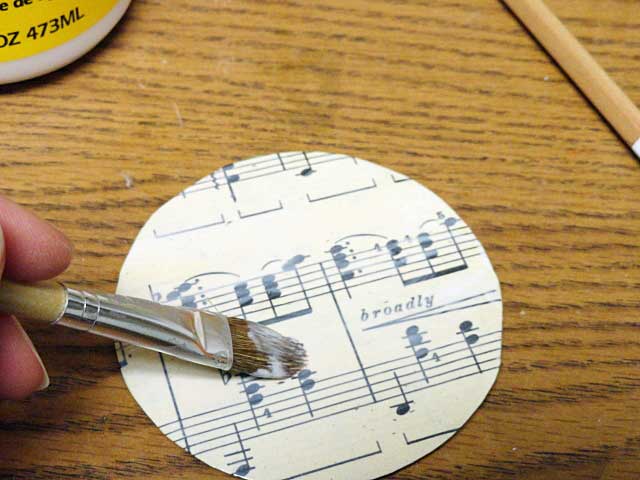 Glue Old Key To Top Center
Glue one key to the center front of each ornament with E6000 craft glue. Leave the top of the key overhanging the wood so that the open circle at the top of the key can be used for stringing the twine through the top of the ornament. Let glue dry for a couple of hours. You could use a faster drying tacky glue or hot glue instead. However, I really like the strong bond this glue gives.
Add Twine For Hanging
Cut a section of jute string and threaded it through the top of the key. Tie it in a knot to form a loop for hanging and that is it!
Finished Vintage Key And Songsheet Flat Ornaments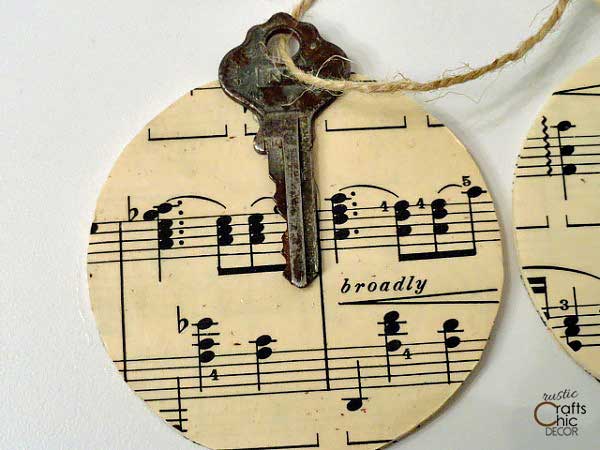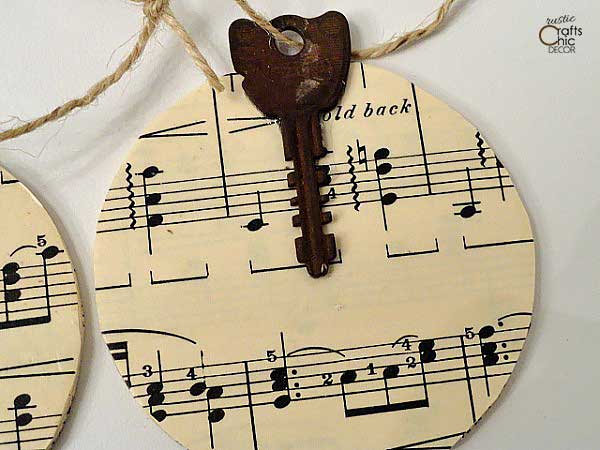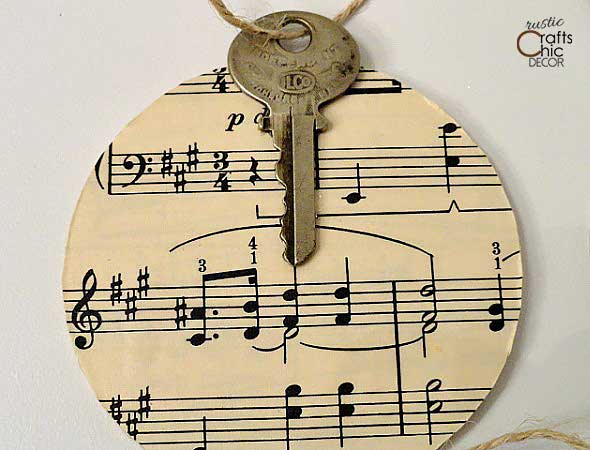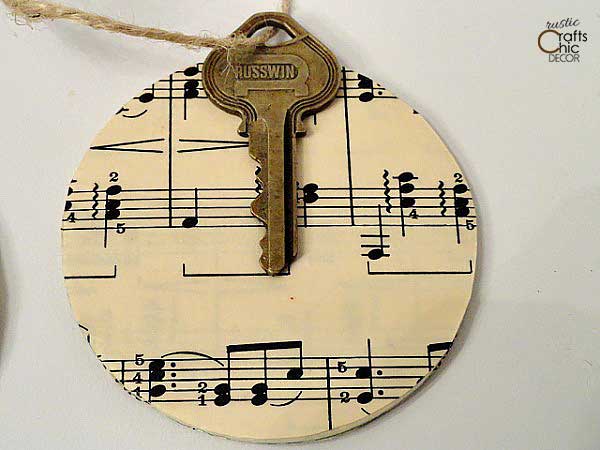 The only thing left is to hang some on the tree.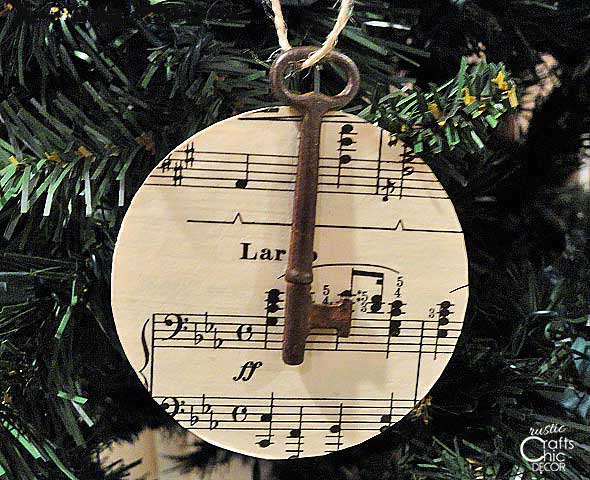 Another Christmas ornament idea using vintage songsheets is to cover a ball with pieces of the songsheet.