I'm not one to hang my clothes out on the line to dry.  Not when an electric dryer is so quick and easy!  I have, however, purchased bags of clothespins to primarily use  as chip clips.  This works out wonderfully because you can get a bag of about 50 clothespins at the grocery store for around $3.  The only problem is, you get 50 clothespins.  I definitely don't have 50 bags of chips open at one time!
So what to do with all of those clothespins?  Use them in a craft project of course!  I wrote an earlier post on clothespin crafts but have since found some more ideas that would be fun to try.  And, with clothespins being so easy to get a hold of, it's necessary to have lots of ideas to draw from!
Here are some more great clothespin crafts you may want to try.  Just click on the photos for the full tutorials.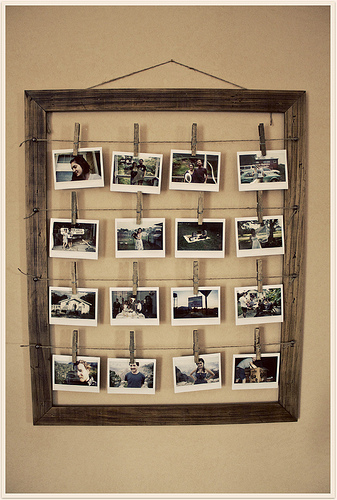 I love this rustic looking frame using the clothespins as clips to hang photos from.  I have a couple of frames that the glass has broken from.  This would be a perfect re-use of the frame and a fun way to use up a lot of the clothespins.
This is a fun way to add a little texture and interest to an otherwise plain table.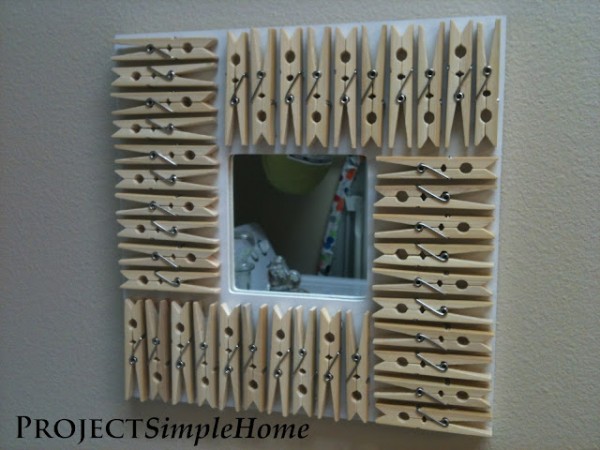 This is such a cute and simple idea for a funky mirror frame.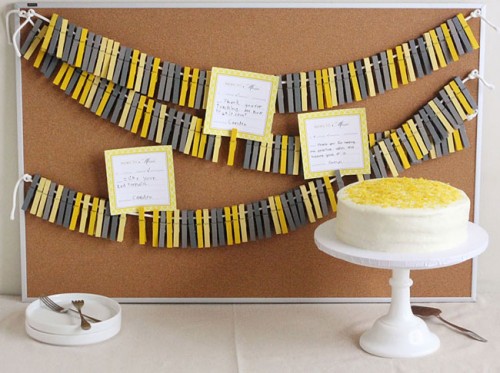 I would not have thought to use clothespins as a party back drop but I love this colorful idea.  The fact that you can clip messages or memorabilia to the back drop makes it all the more fun.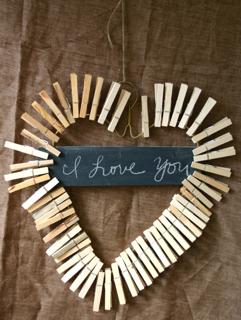 Make a fun wreath that is super easy to put together by shaping a hanger and clipping on the clothespins!
I hope you have been inspired by these ideas.  Have you done any projects of your own with clothespins?  I would love to hear your ideas!
Happy Crafting!