How many of you have a stash of wooden clothespins laying around your house? Chances are that you don't need your full supply for the occasional hanging of laundry. So what to do with all of those extra clothespins? Whether regular size, mine or extra large, I'll show you a variety of clothespin crafts that will transform them into usable and decorative home accessories.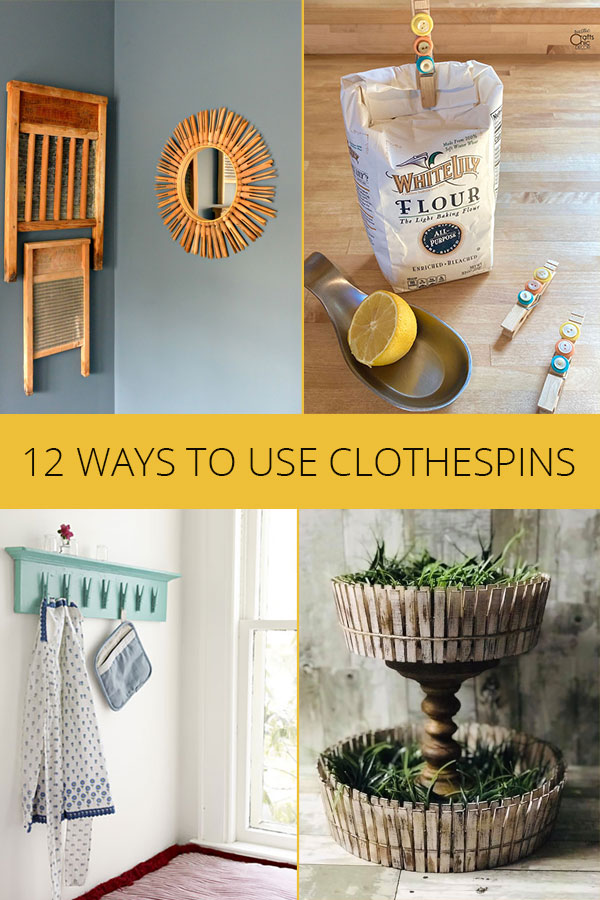 This post contains recommended product links. If you make a purchase through one of the links, I will earn a small commission at no extra cost to you.
Decorative Food Clip Clothespin Craft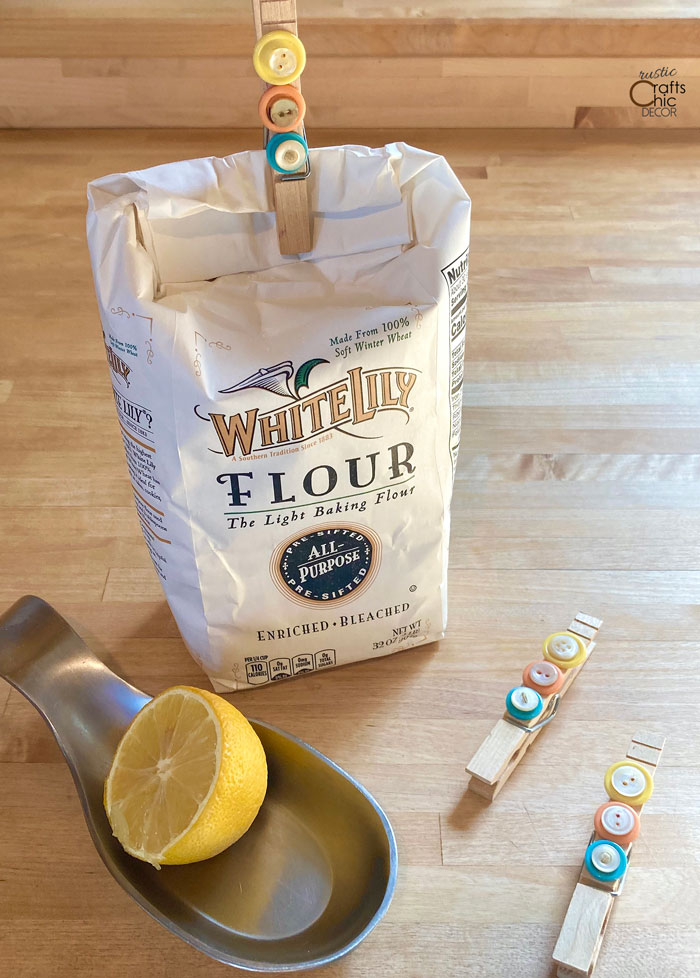 An obvious craft choice is one that I like to do and that is to make decorative clips. I tended to use clothespins as chip clips anyway but they were a little boring to look at just plain. I figured why not jazz them up a little bit and use them all over the house for clipping papers, gift bags, recipe cards and even photos. Some I have even attached magnets to the back to use on a magnet board or refrigerator.
This set of clips was fun to make with a combination of colorful buttons and vintage mother of pearl buttons.
Industrial Clip Board Clips
I made another set for a vintage heat register that I turned into a clip board. Since I wanted a more industrial look for these, I decorated with metallics.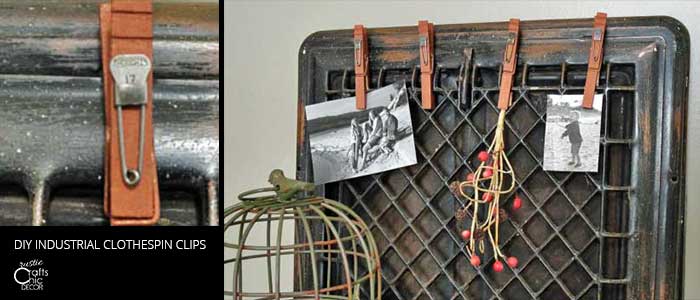 I simply painted them with a copper metallic paint and embellished them with a fun vintage looking safety pin by Tim Holtz. There are just so many ways to embellish a clip. You can paint, stamp, mod podge, embellish with fabric, buttons, rhinestones or game pieces. Your imagination is the limit!
Herb Garden Label Clips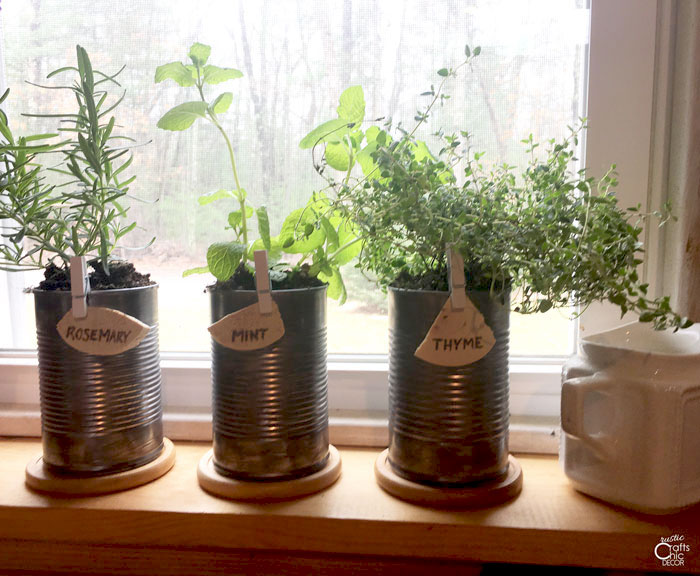 Mini clothespins are also great to use as clips. They came in very handy with clipping wood labels to my herb garden cans.
Photo Wheel Clips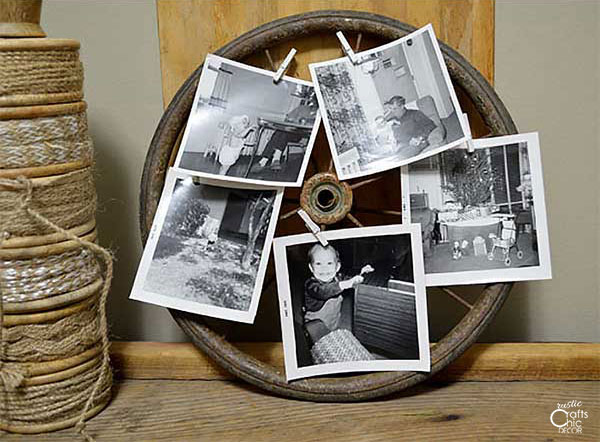 Here, the mini clothespins made attaching photos to the spokes of this wheel easy.
Rustic Clothespin Clips

You can also make decorative clips using small wood slices for a creative rustic touch.
Besides clips, there are several other crafts that you can make with clothespins. Here are just a few.
Vintage Clothespin Sunburst Mirror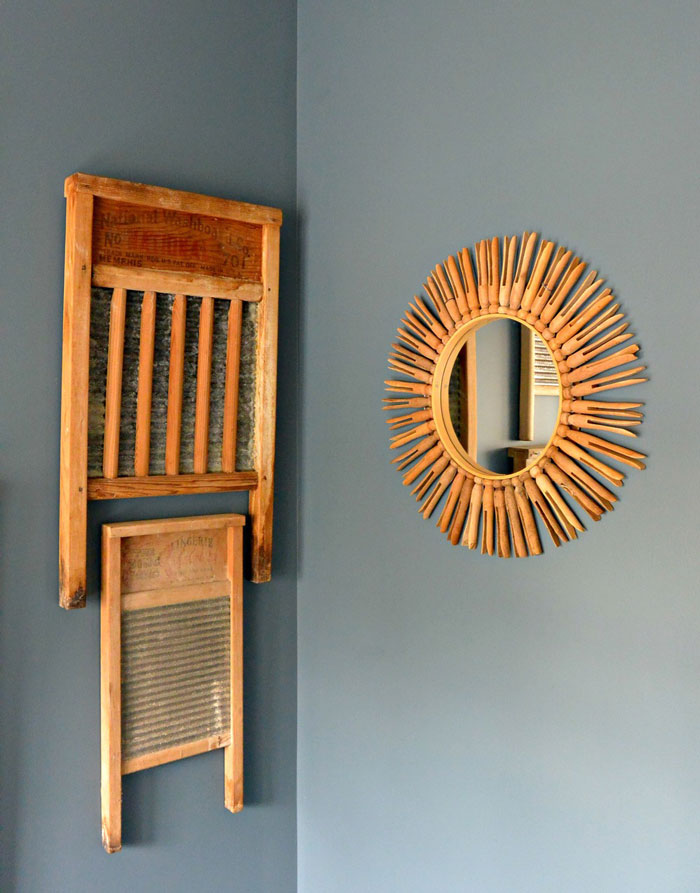 This mirror, made up of vintage clothespins, is the perfect companion to the display of vintage wash boards.
Farmhouse Tiered Stand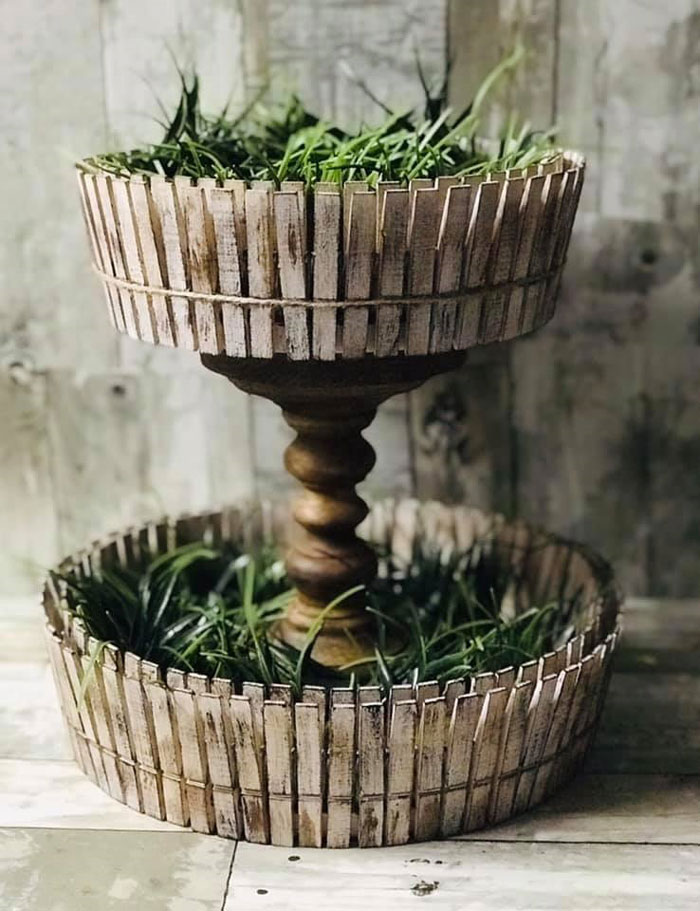 With clothespins, you can make a rustic tiered stand that looks like baskets.
Mini Picket Fence Flower Pots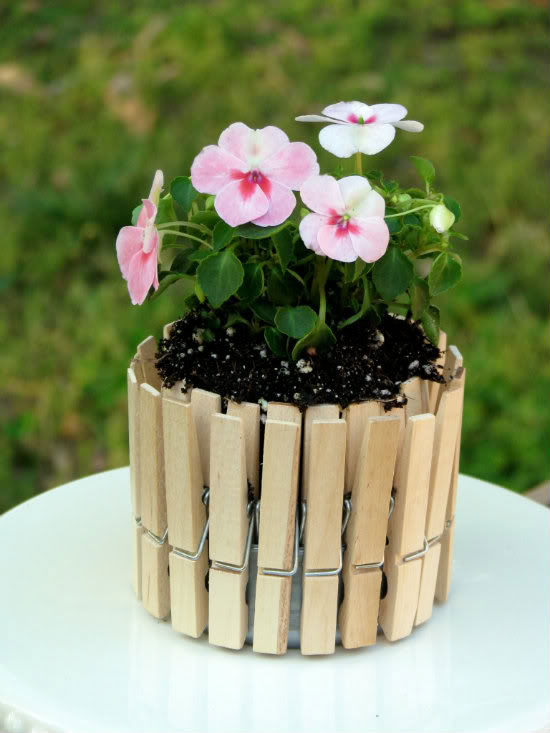 These clothespins are made to look like a picket fence around the plants. It's a cute way to add a rustic touch to your basic planters.
Clothespin Bowl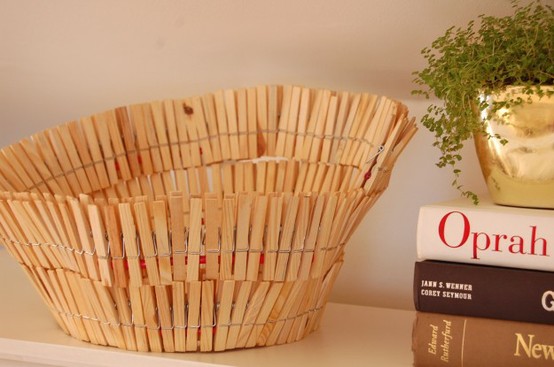 Attach several clothespins together and then wind the strand around to form a bowl for fruit or whatever you need to store.
DIY Clothespin Trivet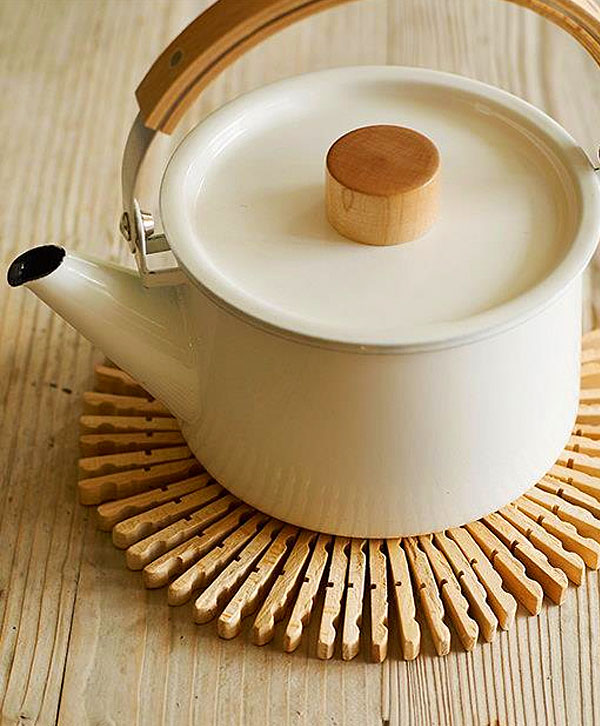 Something everyone can use is a decorative wooden trivet. You can make one easily with clothespins. To change up the look, paint or stain the clothespins to fit in with your color palette.
Patriotic Clothespin Wreath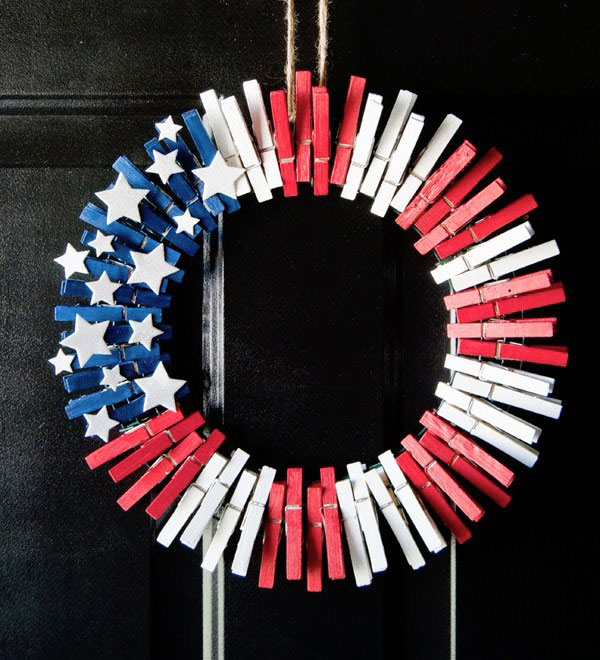 You can make a variety of wreath designs with clothespins. This patriotic design is a good one for the 4th of July or Memorial Day.
Clothespin Clip Shelf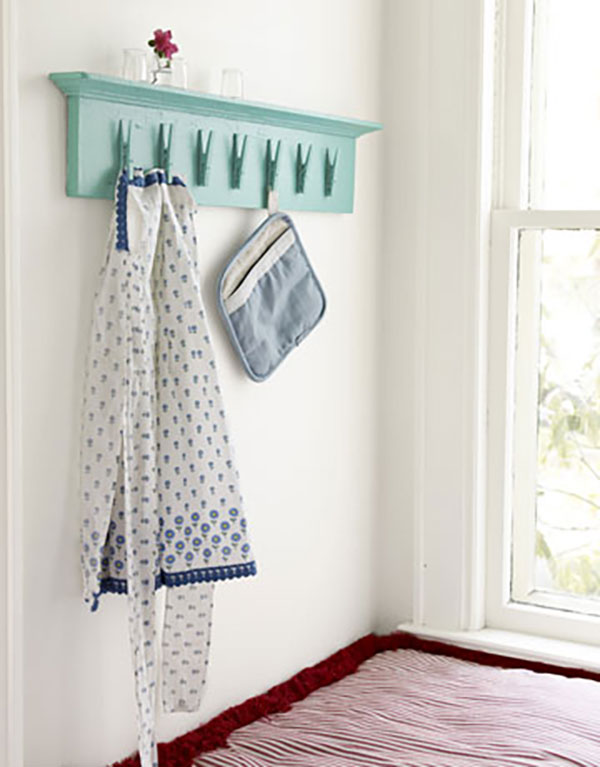 As if these weren't enough ideas for what to do with clothespins, check out the following posts for more great inspiration.