Rustic Christmas decorating can be accomplished in several different ways.  One of the ways to add some instant warmth, nostalgia and character is to incorporate items that are vintage or just plain old and rusty.
Over the years, my husband and I have collected a pretty nice assortment of these types of items so I have a great supply to draw from.  At Christmas, I change up my fireplace mantels to reflect the holiday.  Instead of continually buying new Christmas decor to get a new look each year, I create my own festive decorations from what I already have in the house.
This year, I brought out a couple of my favorite Christmas mantel decorations and then went to work on creating something new.
I looked around in some of the rooms in our basement and found a cool old red metal tin battery holder for a miners light.  It was perfect to make into a vase for a Christmas arrangement: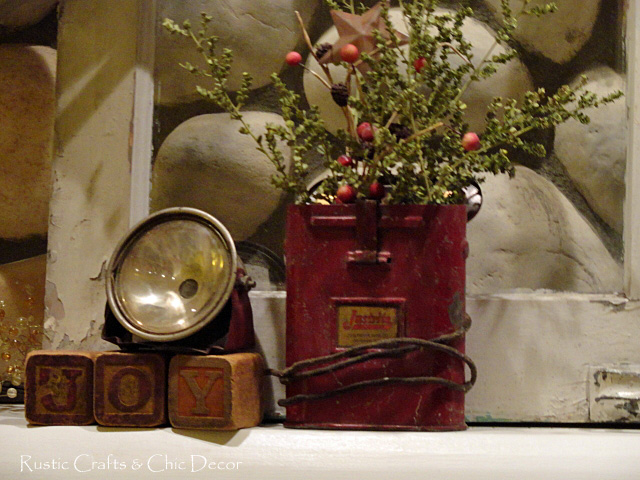 I added some vintage wooden blocks underneath the light to complete the look.  Here is the full mantel: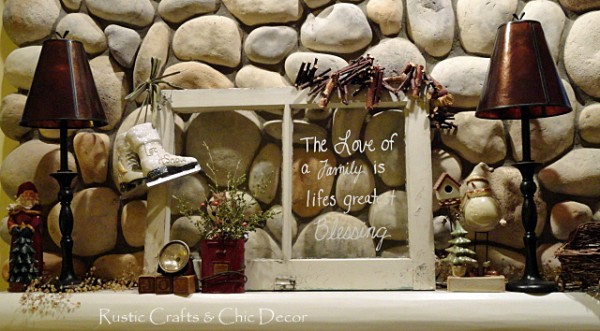 I also have a half wall ledge that I wanted to do something interesting with.  Once again, I dug into some of our old and rusty supplies and I kind of like what I came up with for an arrangement.  I filled a wooden tray with gold and sparkly pine cones and contrasted it with a couple of rusty gears and a rusty steel ball.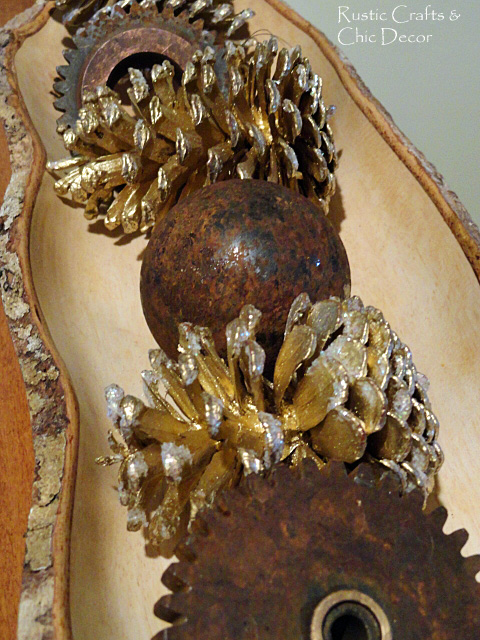 I like to have a container of birch logs set out for the holiday season and this year I have a nice rusty bucket to display them in.  I went out into the yard and cut some greenery and red berry stems to add to the bucket and now have a very festive and rustic display.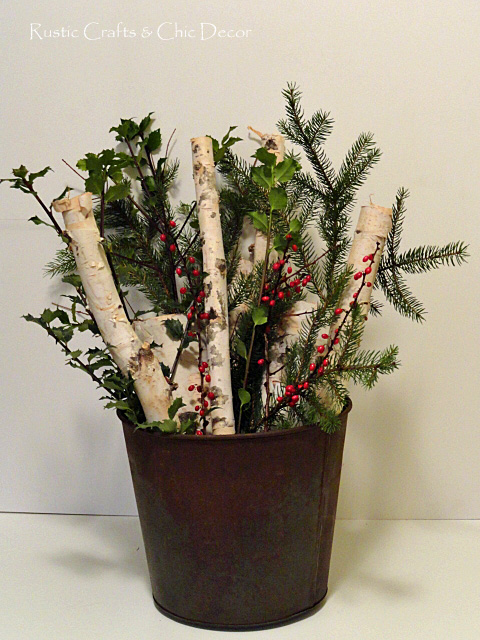 Finally, my husband and I created a funky steel winter tree display out of some salvaged parts and pretty glass beads.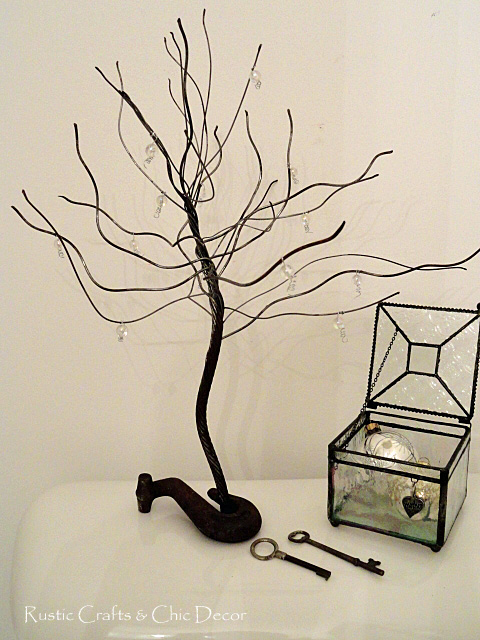 Happy Decorating!