This year, our family is going to be celebrating Christmas at our cabin. Instead of bringing up the usual Christmas decorations from home, we are going to decorate a small tree with all new unique Christmas ornaments. Most of what I put on the tree will be rustic but I also wanted them to be unique.
I started looking for vintage items, that I have collected, which might be repurposed into a rustic Christmas ornament. It didn't take long before I hit the jackpot! I found a box of vintage silver net floats that I had been saving for ……something!
All I did was tie some jute twine around the tops, which fit nice and snug into one of the grooves, and I now have about ten fun rustic ornaments…so far…for our tree!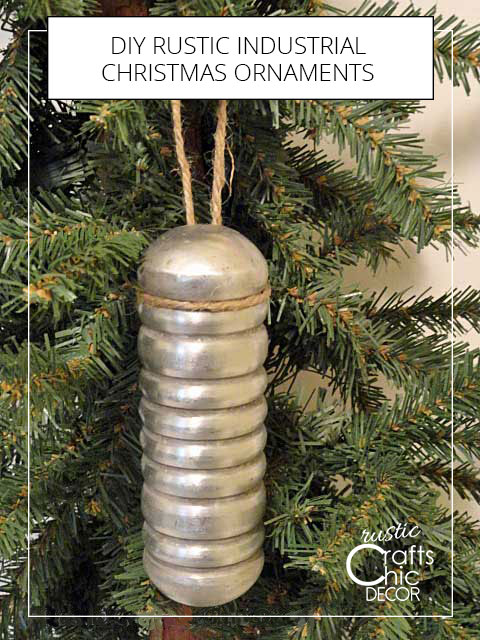 While I was in the Christmas spirit, I also decided to whip up a garland using some of my larger vintage buttons and a section of jute twine.
I love re-using vintage or industrial items for decorating projects and this got me wondering about what other kinds of unique Christmas ornaments might be floating around.  I did a search and this is what I found:
Unique Christmas Ornaments Around The Web
French industrial stencil as a Christmas ornament by Design Mom.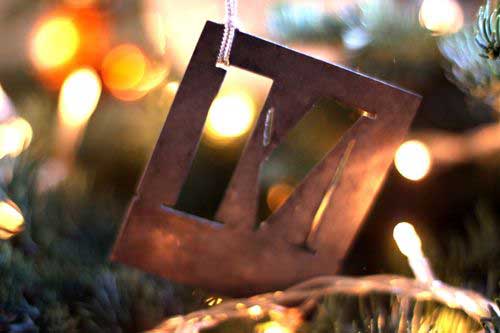 I don't know about you, but I love silver and gold and…….rust!  This makes a fun ornament, especially if you can find stencils of letters to match your family names.
Nuts and Bolts Snowman ornament by Shee Designs Originals.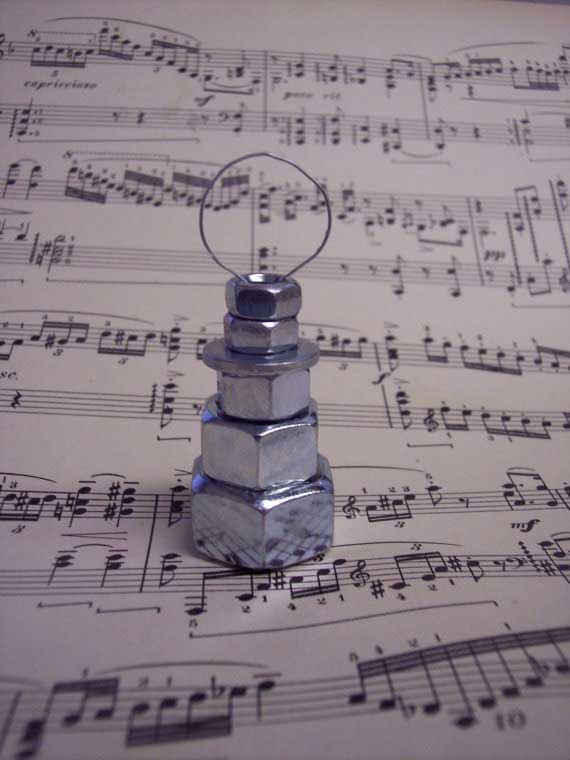 This snowman is so cute!  I think I will have to clean out my husband's junk drawer and see what kinds of odds and ends I can find.
Rusty faucet handle ornament by The Homeless Finch.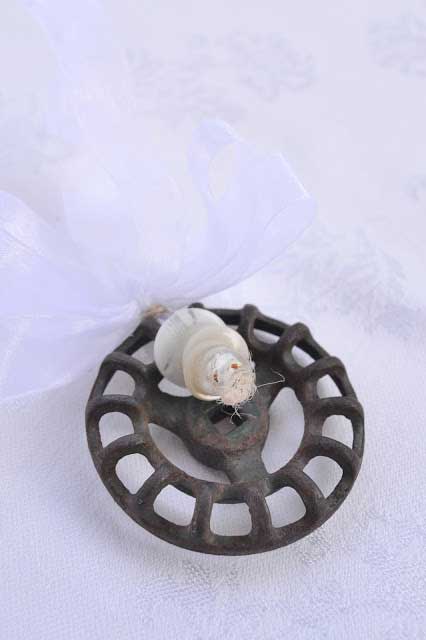 What kinds of unique Christmas ornaments have you used?
I hope you have been inspired!