I'm not a big Valentine's Day decorator but I do like to have a little something special on the table for a romantic dinner setting.  As I started to think about what I wanted to do this year, I began thinking about what I already had that maybe I could use or rework a little bit.  Even though I don't go all out with my decorating, I do like to do something a little different each year.
I checked out my stash and pulled out a silver candlestick holder with a heart…..blah!  There was nothing wrong with it really…I just hadn't used it in forever and it didn't inspire me on its own.
However……I LOVE pedestal plates!  So, I pulled out a small glass plate, grabbed the candlestick holder and ran down to my craft room.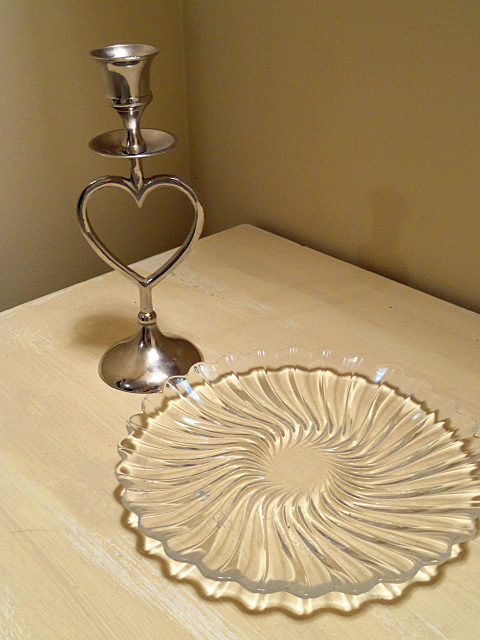 My plan was to glue those two babies together for a fun pedestal plate.  Whenever I join pieces like this, I use E6000 craft glue which is extremely strong and durable.
Here it is all glued and standing proud!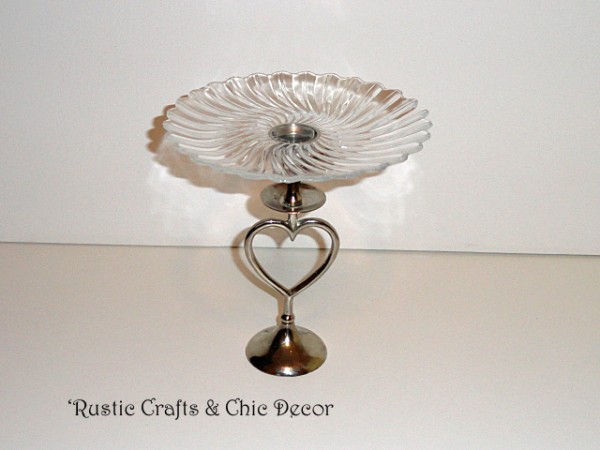 My plan is to display some very fine chocolates on that plate which will not last long at all, so…..
I also have some artificial candy that I made for decorative purposes: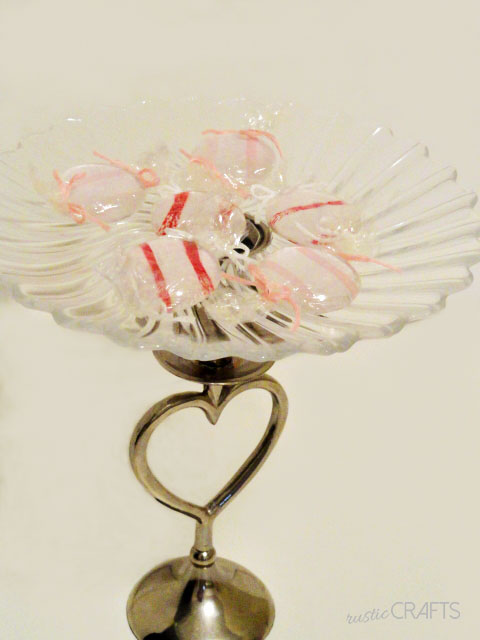 Of course, I wanted just a little bit more for my table and I thought of a fun table number using a playing card….of hearts!  I chose the number two to signify an intimate dinner for two.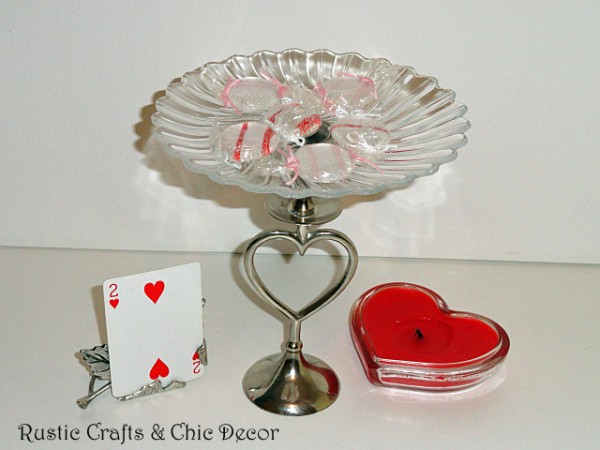 You really can't get any easier than that!
As I thought about my playing card, I thought that the set of hearts would be great to use at a wedding for table numbers!  I already have an idea, using vintage clocks, one daughter's wedding but hmm…maybe for my other daughter….
Here are some more ideas you may be interested in: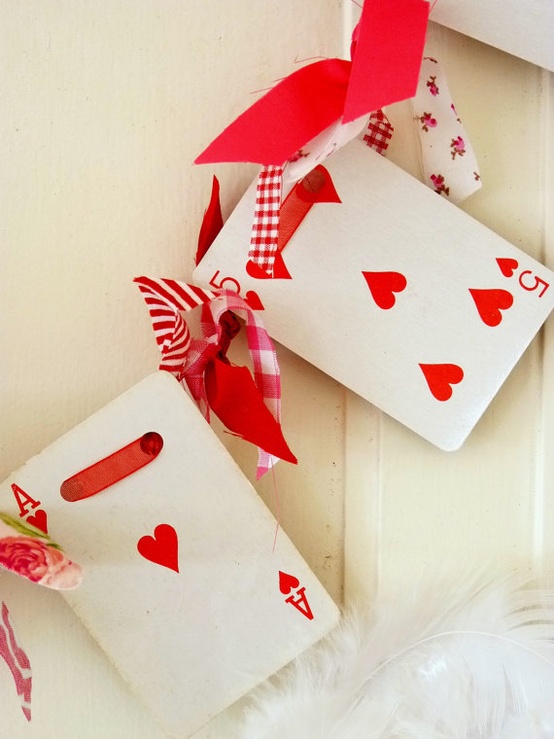 A garland using all of the hearts from a deck of cards is a festive way to decorate a mantel, shelf or doorway.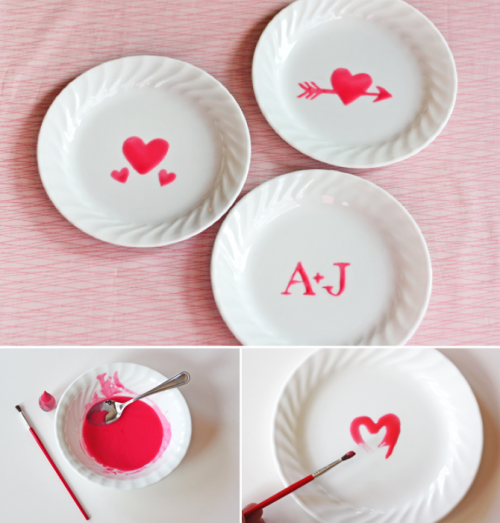 I love this idea for decorating with edible paint because it is temporary!  This way if you like to change year after year, like I do, you have a blank slate again for next time.
What do you have lying around your house that can be made into some easy Valentine decor?
Happy Decorating!