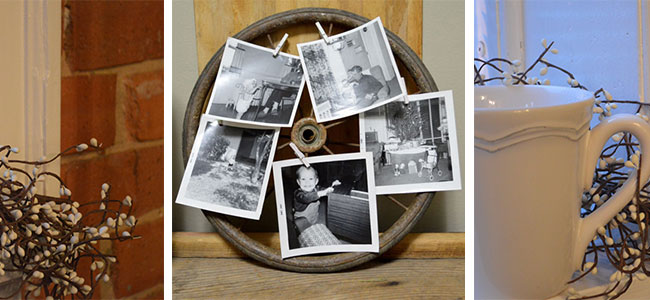 Inspiring Winter Porches Decorated With Vintage Sleds
The first place that should be decorated, to give your guests a sense of what your home will be like, is your front porch. Nothing is more welcoming than a thoughtfully laid out design that is warm and inviting. An easy way to show warmth is to decorate with vintage items that show some nostalgia and worn out comfort. For the winter, a great way to accomplish this is to decorate a porch with vintage sleds.
Most vintage sleds have wooden parts or are all wood that has been weathered and worn throughout years of use. This weathering just adds character and charm which makes a perfect welcoming piece of décor.
I have gathered a collection of inspiring examples of Winter porches decorated with vintage sleds. The first example is from my own porch with one of my favorite sleds that I collected years ago.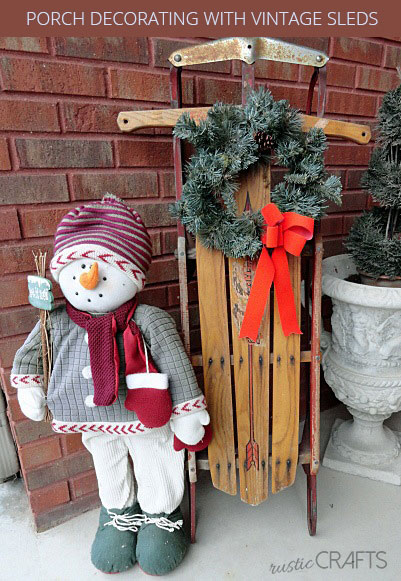 Here is a Winter white porch from Front Porch Ideas. I like the use of lights as well – even after Christmas. A little extra sparkle of white light all winter long to showcase the sled is perfect!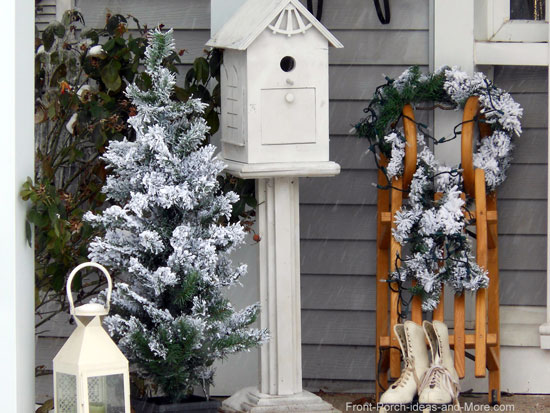 Another idea is to fill a vintage sled with more vintage treasures like this example from Houzz.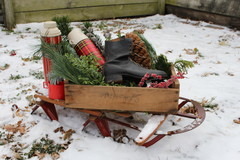 And finally this front porch from House of Hawthornes makes me want to maybe pause before entering the home. With the vintage sled, the chairs and vintage thermos, it looks comfortable to sit on the porch first for a little hot drink!