At first thought, gray may not seem like a natural choice for a wall color.  However, gray is quickly becoming the new neutral and with all the different shades available the design choices are endless.
Painting in gray does not have to mean having a depressing lack luster color that leaves you feeling cold.   It can actually be soothing and warm with the right undertones.  The way you coordinate the colors and texture of the rest of the room also plays a big part in the overall feel of the room.
Choosing a warm gray with brown undertones or a cooler gray with blue undertones both have a soothing affect in different ways.
I recently repainted my sons bedroom from a deep basketball orange wall color to a more subtle and soothing blue gray wall paint.  I chose Behr's Silver Hill which has just a slight tinge of blue to the gray color which is actually quite soothing.
Here are some other wall colors in different shades of gray that make great choices as well.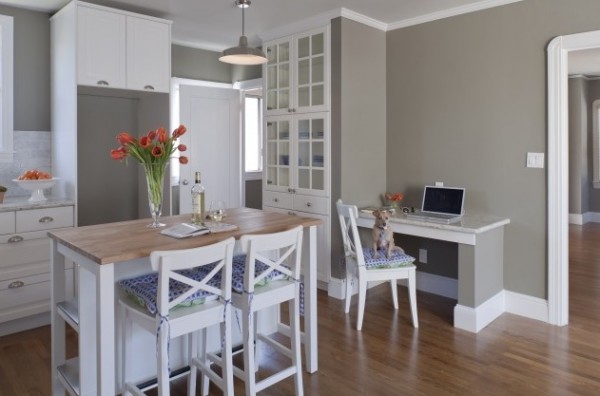 This nature's gray kitchen is another excellent choice for a wall color.  This shade of grade is reminiscent of what you would find in rocks or other grays in nature.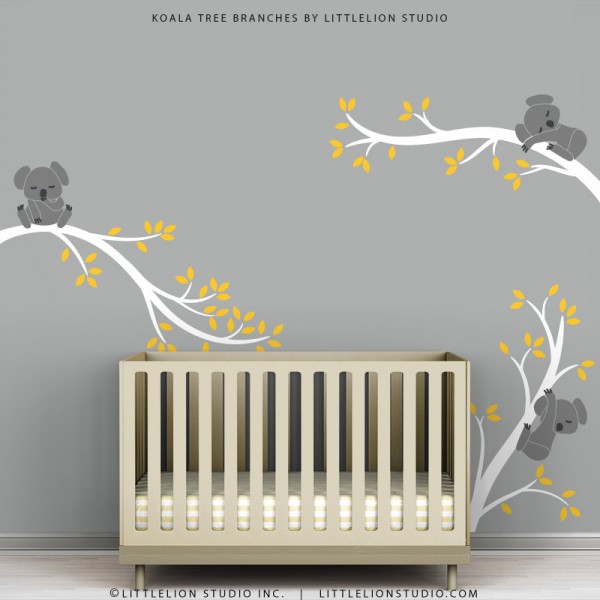 Here is kind of a medium gray that is even used in a nursery.  But, when it is combined with a little splash of color like yellow, it really makes the other color pop and is the perfect background.  Plus, doesn't it just look soft for a little baby?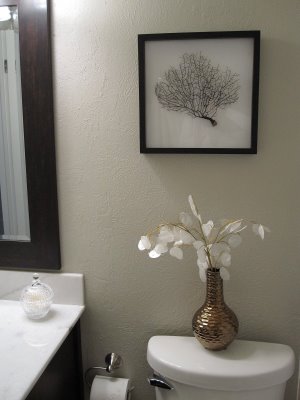 A taupe paint color is a gray with a lot of beige mixed in.  This particular color is Revere Pewter by Benjamin Moore and is one that I almost used in my kitchen when we first built our house.  I love this warm shade of gray!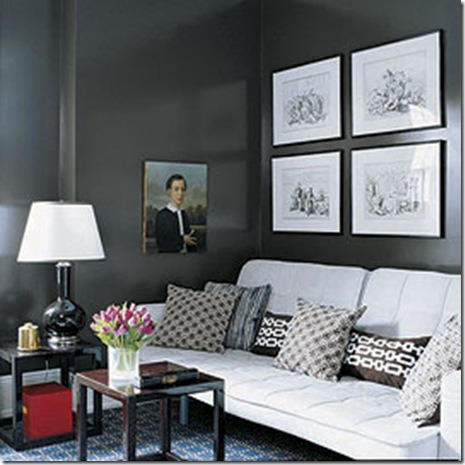 Slate gray is a much darker shade which is great for creating drama.  I love how the white sofa pops against the dark wall.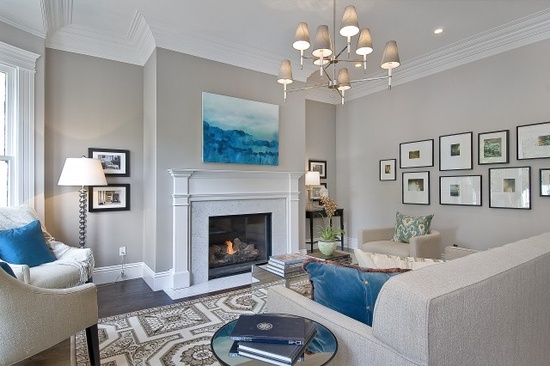 Very light great walls are a classy neutral for a large living room.
Would you consider painting in gray?  What shade is your favorite?
Happy Painting!