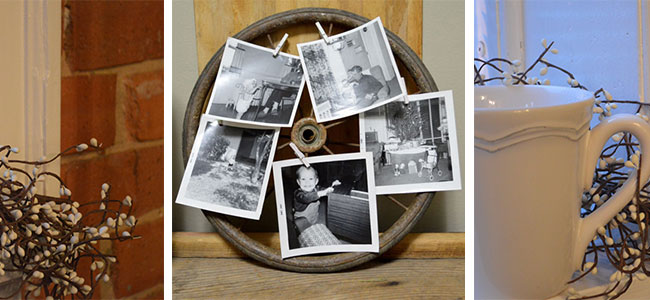 So What Is Shiplap?
If you have recently heard the term shiplap or have heard of those horizontal boards on walls being referred to as shiplap, you may be wondering "what is shiplap….exactly?" Shiplap is either a rough-sawn horizontal pine paneling that slightly overlaps the board below it or is a milled board with a rabbet joint to hold the boards together. These boards were typically used in historic homes on interior walls or as an exterior siding.
Here are some photos of shiplap interior walls that have been revived for a wonderful rustic chic look:
My husband and I are currently working on a home renovation project, which you can see at Rentovations, and I was really hoping that some of the walls would have some of this shiplap. Instead, we got a lot of plaster and paneling! At least I have some beautiful wood floors.
Anyway, even if a home doesn't already have original shiplap, it can be added or even made inexpensively.
How To Install Shiplap Interior Siding:
1. New Shiplap Boards:
There is a fantastic tutorial from Home Depot, including all of the material needed to complete the project. This is one that I think I would use in our house project especially since we will be ripping all of the existing walls down to the studs. Having all of the framing exposed makes this installation extra easy.
2. DIY Plywood Shiplap:
For an inexpensive option, to use over existing walls, Table and Hearth used thin plywood underlayment cut into wide planks. Since the plywood chosen was only 1/4 inch, they didn't even need to remove the molding! They painted the wood wall a fun gray for some extra drama. Check it out!
Now I am thinking back to some of the white washed wood walls that we had put up in our cabin and am wondering if we should maybe shiplap those babies….
Is this a trend that you could see yourself adding to a wall or two?
Happy lapping!