If you have recently heard the term shiplap or have heard of those horizontal boards on walls being referred to as shiplap, you may be wondering "what is shiplap….exactly?" If you watch HGTV's Fixer Upper, then you probably know exactly what this is. In fact, the show is what probably brought about the popularity of these wood walls. For those who don't watch the show, these wood planks are rough-sawn horizontal pine paneling that slightly overlaps the board below it. In addition, it can also be milled board with a rabbet joint to hold the boards together. For the most part, these boards were typically used in historic homes.
Anyone who wants to incorporate a farmhouse style into their home, will most likely want to include a shiplap wall somewhere. The popular look is often painted white for a crisp and chic style.
Inspiration Photos
Here are some photos of interior walls that have been revived for a wonderful rustic chic look:

SOURCE: Muskoka Living
You can see that the neutral white is given more character by the texture of the wood planks. The black accents are particularly striking against the white background.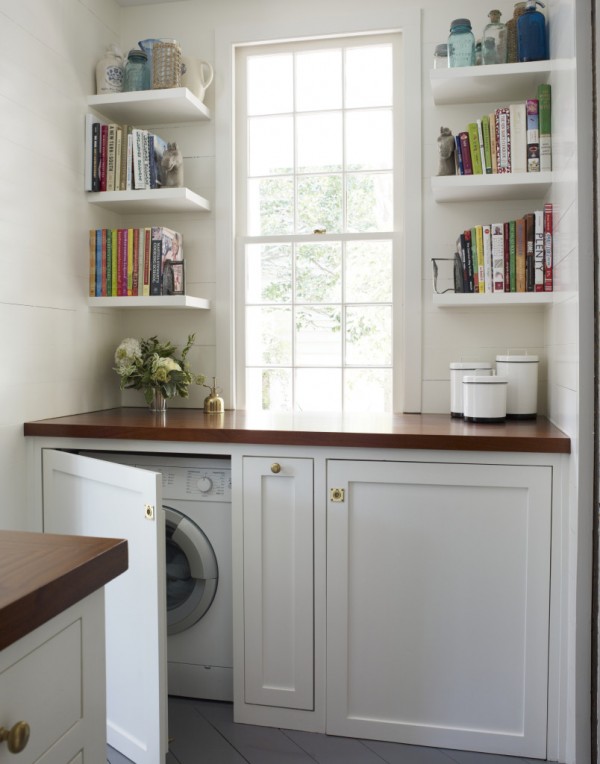 Because the old boards have a coat of fresh white paint, they look pretty chic!
Of course, it's always a plus if your home already has some shiplap either behind the walls or on the walls. The wood planks can then be simply  painted and restored. However, even if a home doesn't already have original shiplap, it can be added or even made inexpensively.
How To Install Shiplap Interior Siding:
1. New Shiplap Boards:
There is a fantastic tutorial from Home Depot, including all of the material needed to complete the project. In general, this project would work best on a wall with the frame exposed. Exposed framing makes this installation extra easy.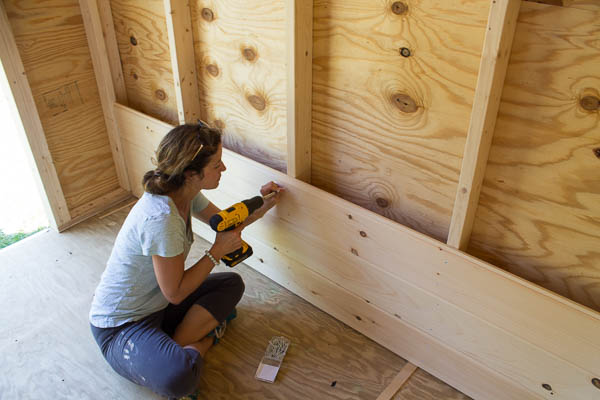 2. DIY Plywood Shiplap:
For an inexpensive option over existing walls, try making your own shiplap! As an illustration, Table and Hearth uses thin plywood underlayment cut into wide planks. Since the chosen plywood is only 1/4 inch, they didn't even need to remove the molding! They painted the wood wall a fun gray for some extra drama. Check it out!