When you don't have a lot of time or money, you can still decorate your rustic home quickly and creatively. In just 5 minutes, it is possible to craft your own home decor with style. All it takes is some creative thinking and minimal supplies. These 5 minute crafts will have you adding tons of style in no time!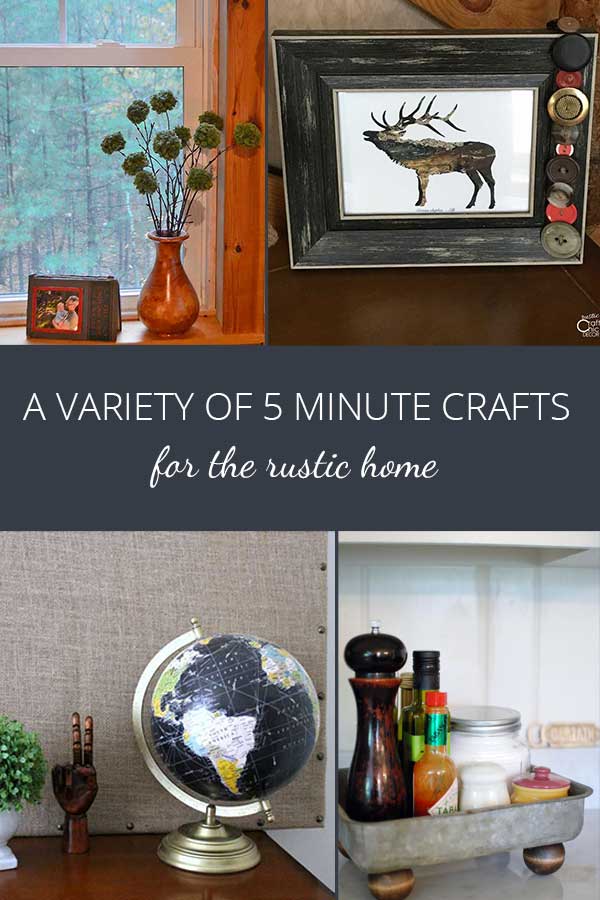 I like to start with some easy supplies that are either old or found in nature. Then, with just a little tweaking turn these items into something more eye catching and unique. This collection of projects should get you thinking a little outside the box. Try one of the crafts here or come up with your own idea with the supplies that you have on hand.
Make sure to share some of your great ideas for rustic 5 minute crafts! Here is what I have come up with.
Rustic 5 Minute Crafts
Pom Pom Embellished Branch Centerpiece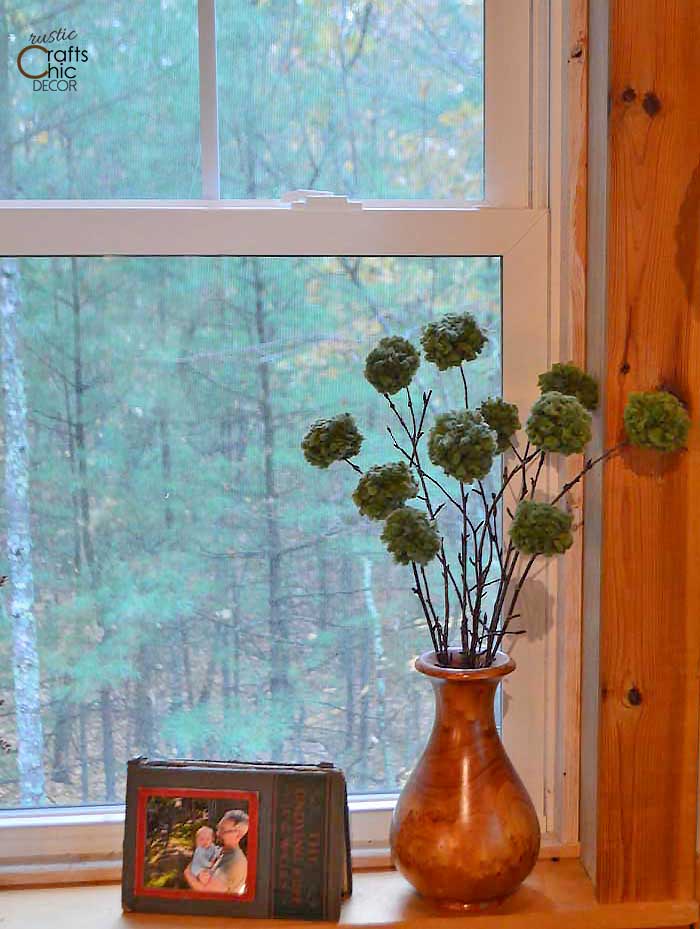 Yarn pom poms are so fun and easy to make. You can whip up several in minutes. Or, just make one to use in a single bud vase. Try using different colors and textures of yarn to see what you like best. Then, attach these whimsical pom poms to the ends of your favorite branches for a fun rustic centerpiece.
Branch Covered Candle Holder

Turn an ordinary glass candle holder into something more unique and rustic by simply applying branches to the glass. This is super easy to do and doesn't cost a dime! My favorite branches to use are thin birch branches because of their flexibility but any branches will work.
Quick And Easy Button Garland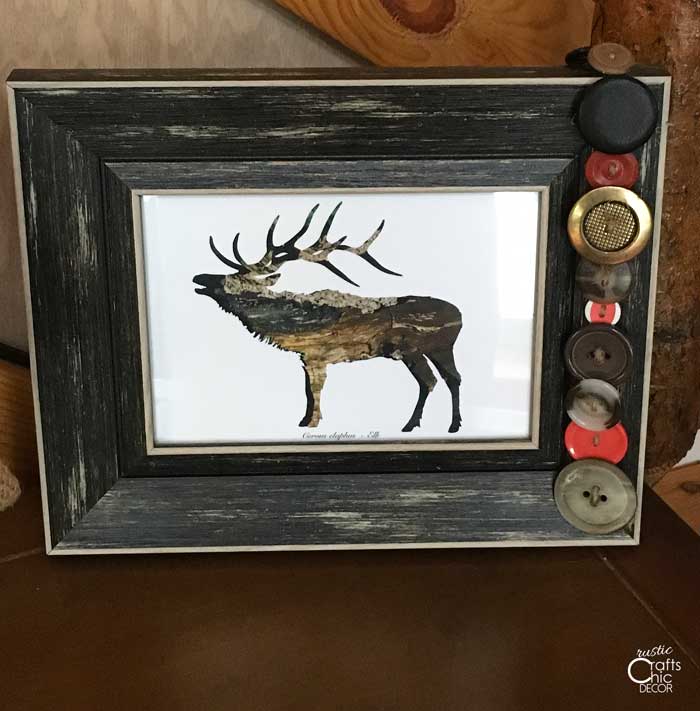 I probably put this short button garland together in less than 5 minutes. If you like to collect buttons, this is a fun way to use them. It's a great way to enhance rustic picture frames or mirrors. Using vintage buttons gives even more warm character.
Wooden Bead And Tassel Garland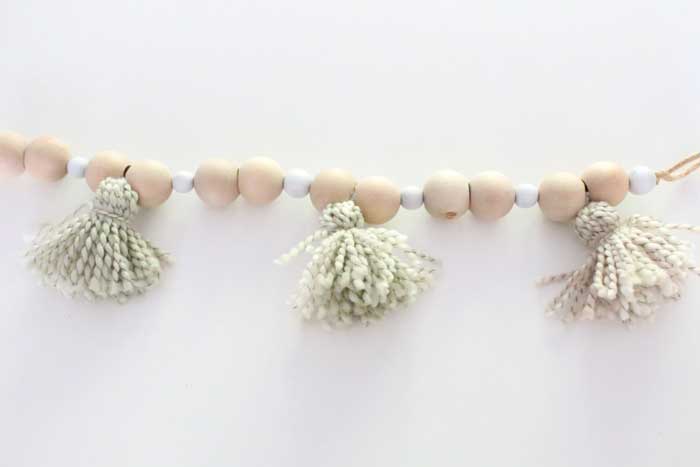 A similar idea is to use wooden beads. In fact, you see this quite a bit in a farmhouse style home. Adding in some yarn tassels gives a fun twist to the typical bead garland.
DIY Footed Rustic Tray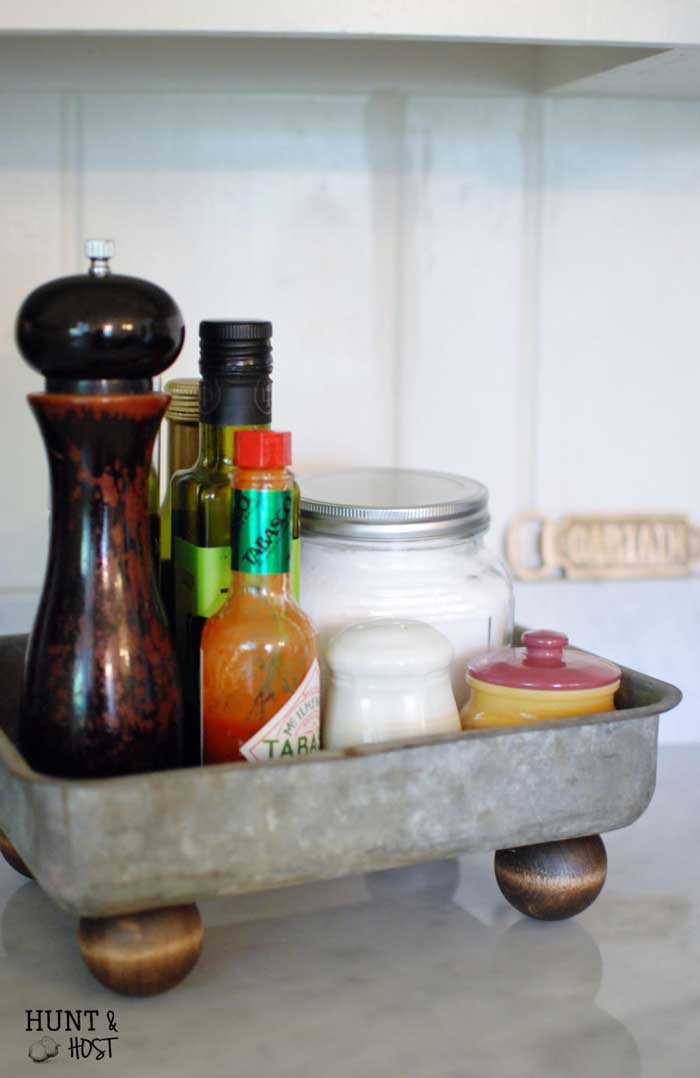 I love ideas that give new life to old and rusty items. Would you have thought to create a stylish tray out of an old cake pan? By just adding round wooden balls, as feet, the cake pan takes on a whole new look. A decorate rustic tray is born from this creative idea.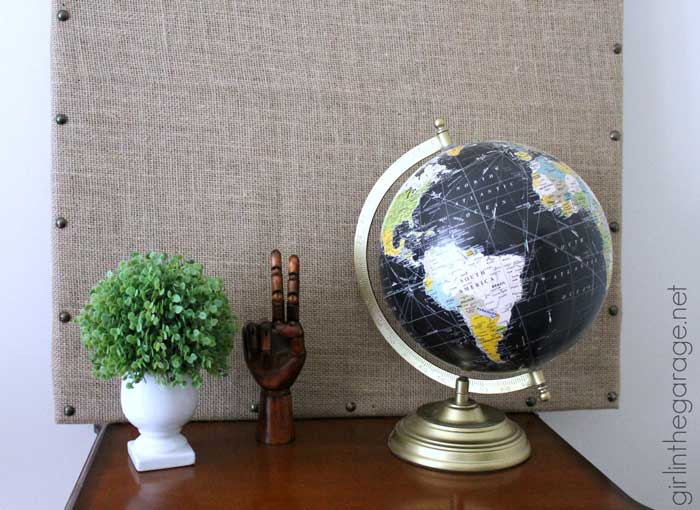 You may have seen a burlap message board or two for sale in some stores. Usually they come with an expensive price tag. In fact, this DIY message board is comparable to one sold at Ballard Designs for just under a hundred dollars. Not only can you save a lot of money by making your own, it also is quick and easy to do.
5 Minute Rustic Pallet Coasters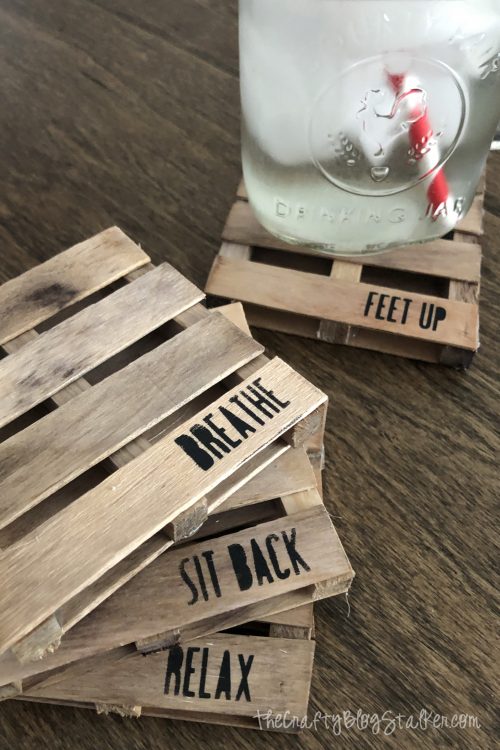 With just a handful of popsicle sticks and some wooden dowels, it's quick and easy to make some rustic pallet coasters. Pallets are so popular in rustic decor anyway so these coasters are a fun addition. It's an easy way to add some unique warmth to your coffee table!