Besides Scrabble tiles, my other favorite items to collect for spelling out words are vintage wooden alphabet blocks. The distressed wood of a vintage block makes it desirable to use in rustic craft projects. These alphabet block crafts use the wooden blocks in fun and unique ways.
Although you can also use new blocks in these craft projects, the vintage ones are what provide the rustic charm. Shop antique stores and flea markets to find the best collections. However, if you can't find vintage blocks, you can still get a vintage look by upcycling new blocks.
Alphabet Block Craft Ideas
Upcycled Blocks For Displaying
This first craft idea is for changing the look of new blocks to make them fit into your home decor. You can either simply display them on a shelf or use them in one of the following alphabet block crafts.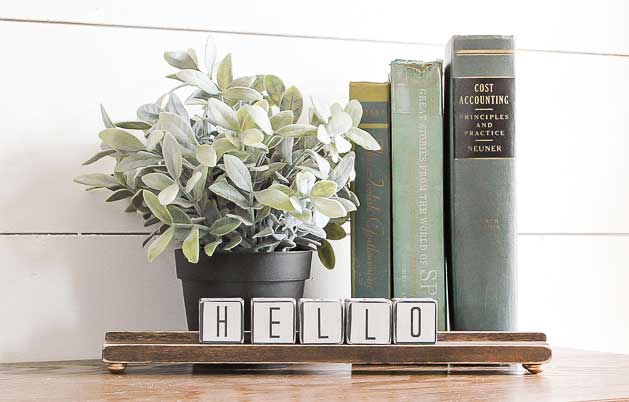 Make Your Own Blocks
You can also make your own blocks from scratch. These next blocks were made with a little help of a CNC machine for carving out the letters.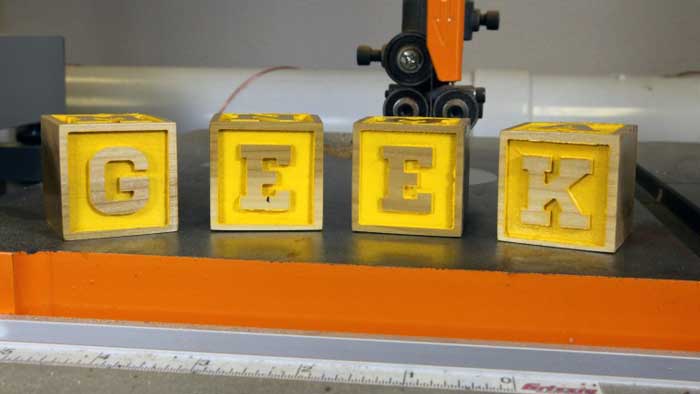 Of course, there is also an easier way for making wooden blocks. And, there are no power tools involved. Simply purchase unfinished wooden blocks and decorate them with paint or paper, and stencils. Use them to display words or in alphabet block crafts.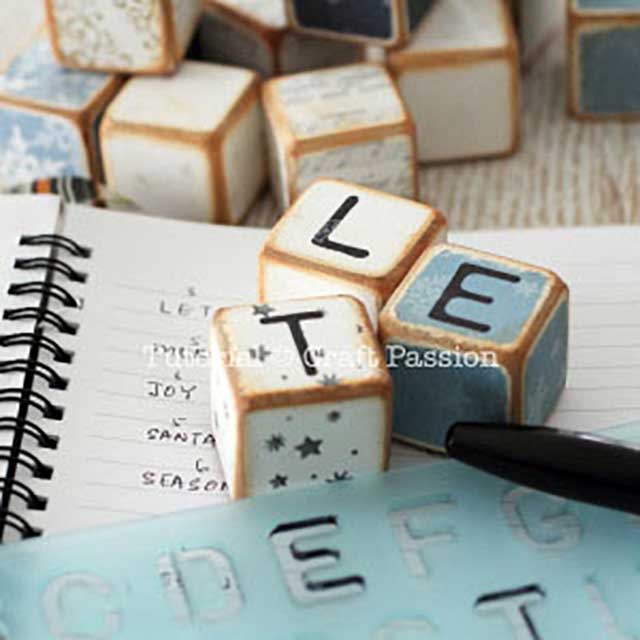 Make A Wall Hanging
While simply displaying alphabet blocks makes a fun home decor accent, combining the blocks with other items adds even more interest.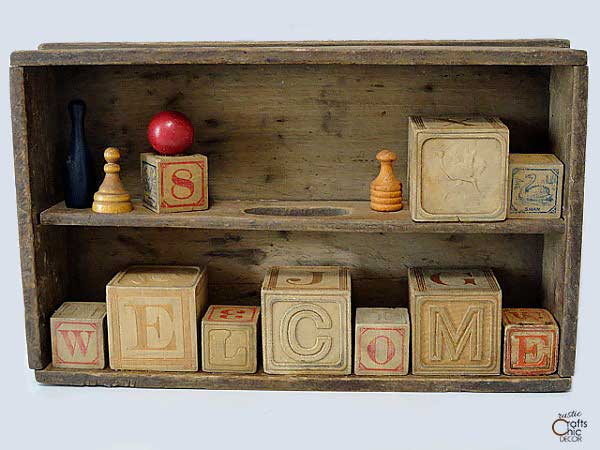 An old crate, vintage game pieces, and vintage wooden blocks combine to make a whimsical display.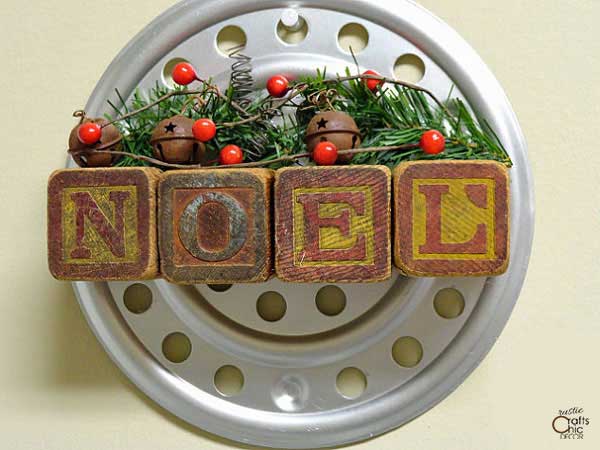 It's especially fun to use alphabet blocks for Christmas crafts. Make vintage inspired signs and wreaths.
Alphabet Block Key Holder Craft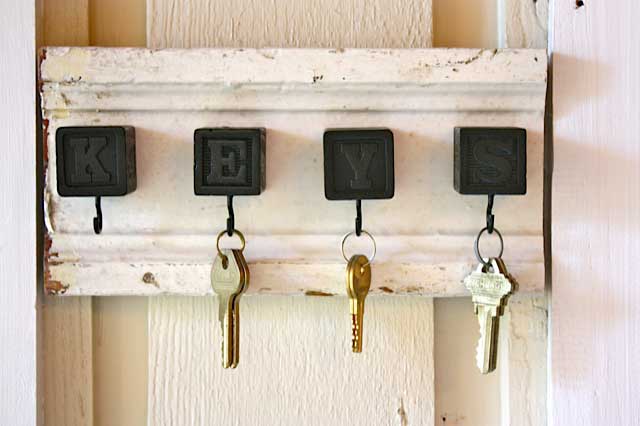 Just insert hooks to the bottom of blocks and attach them to a piece of salvaged wood for a fun holder. You can also do this for kitchen utensils, craft supplies, pot holders, or whatever you can think of to hang….or spell.
Vintage Wooden Block Photo Holder
Another idea, similar to block hooks, is to insert wire at the top of the block for a photo holder. Use one block as a monogram for a photo of a particular person. Or, spell out a word and display several photos together. Seasonal words or names are a couple of ideas to use.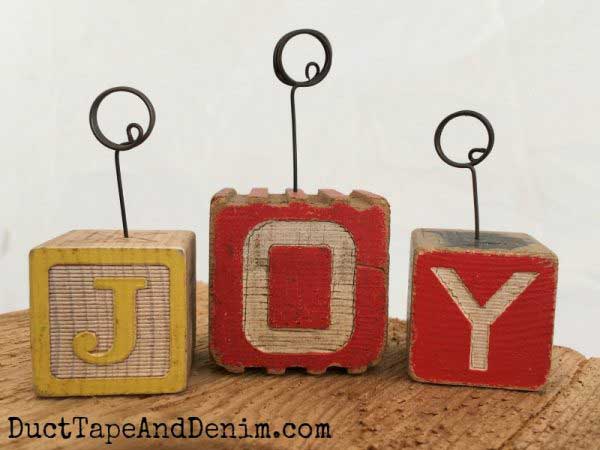 More Ideas For Alphabet Block Crafts
Make labels for lockers or large bins – spell out your label and adhere it with E6000 glue
Create bookends – construct a reverse L shape bookend out of wood and attach blocks to the flat surface
Attach a block to the end of a craft wine stopper – it's a nice way to make a monogram wine stopper