When you think of vintage crafts, the first thing that may come to mind is craft projects that were popular in the past. However, that is not what this post is about. Instead, I am focusing on craft projects that use vintage items as part of the material. Things like old paper and fabrics can give a vintage inspired design to anything that you make.
These projects are also a little bit different than upcycling. Upcycling is changing the use of an old item for something new. Vintage crafts are made up of more supply like materials. For instance, instead of using patterned paper in a project, something like an old song sheet or book page is used. If you are interested in seeing some upcycling projects, check out my post on decorating with flea market finds.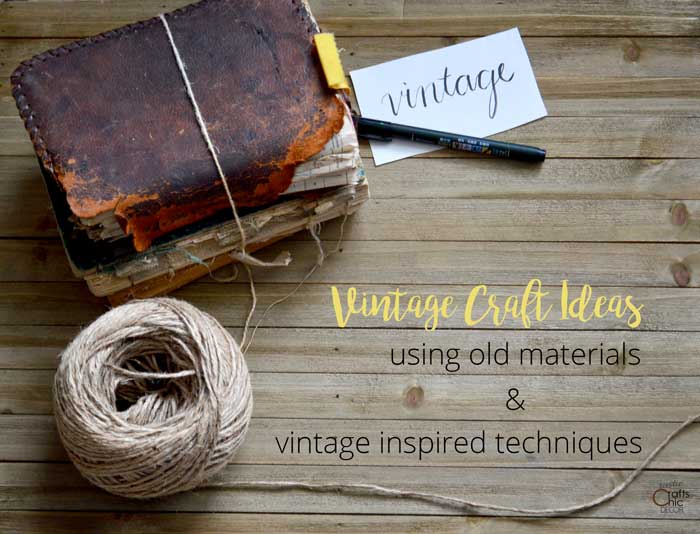 Vintage Crafts By Material
I am dividing these crafts into categories based on the material or crafting technique used. Find paper crafts, painting techniques, fabric crafts, beading, and lettering.
Vintage Paper Crafts
My favorite papers to use in vintage inspired crafts are old book pages and song sheets. Other ideas are to use old magazines, vintage labels, or old newspapers. If the paper that you want to use doesn't look aged enough, just use my technique for aging any papers. Basically, any craft project that uses paper can look vintage inspired by using aged papers. Here are just a few of the craft ideas that you can do.
Vintage Book Page Pumpkin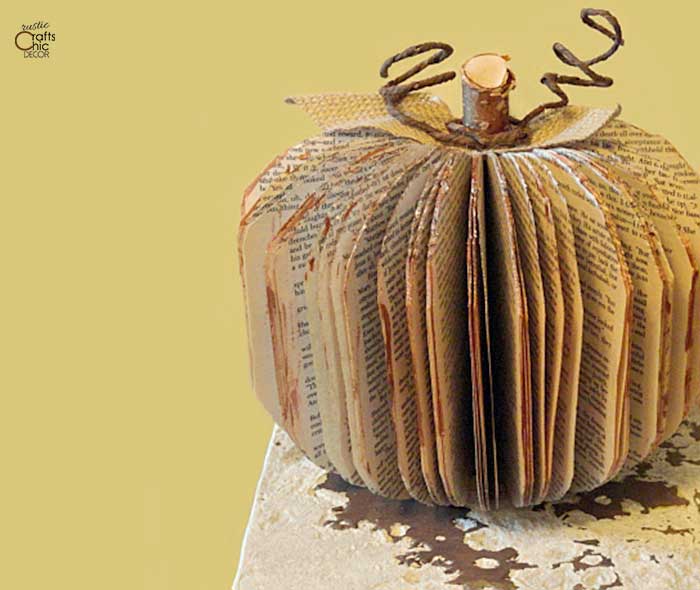 One of my favorite vintage crafts is this book page pumpkin. For this project, you need all of the pages from an average size book. You can form easy objects like this pumpkin or try an apple or a pear.
Book Page Wall Canvas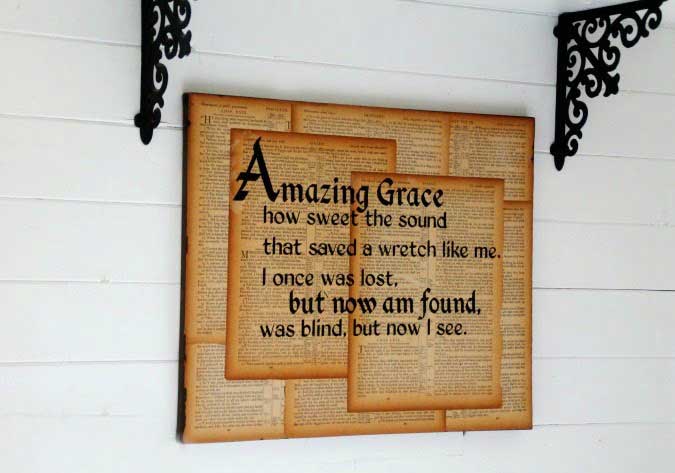 To make some decorative wall art, simply use a vintage book page as a background to a stencil. This project was made with some pages from a vintage Bible. Several pages were used to give the art a layered effect and to make the wall art larger. The song verses was then stenciled over the top. You could also make a smaller project by using a single page either applied to a canvas or put in a frame.
For more ideas using vintage book pages in crafts, see my post on a large variety of book page crafts.
Vintage Song Sheet Christmas Ornament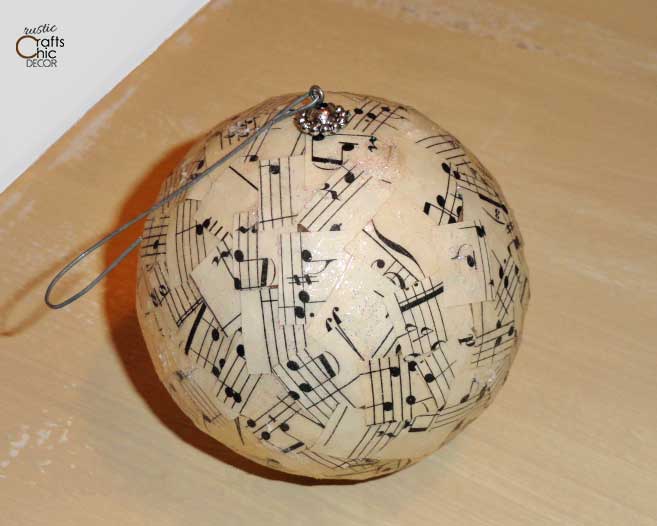 Old sheet music also works well in vintage crafts. I cut up a page of music to make a fun mosaic on a Christmas ball. When covering something that is round, it's much easier to use small pieces.
Distressed Painting Crafts
Another way to give a craft project a vintage feel is to use a distressed painting technique. For instance, if you like to update accents with paint, try scuffing it up a bit for an older look. Whether you want something to look like weathered wood or rusty metal, there is an easy technique to achieve it.
Vintage Inspired Oversized Jacks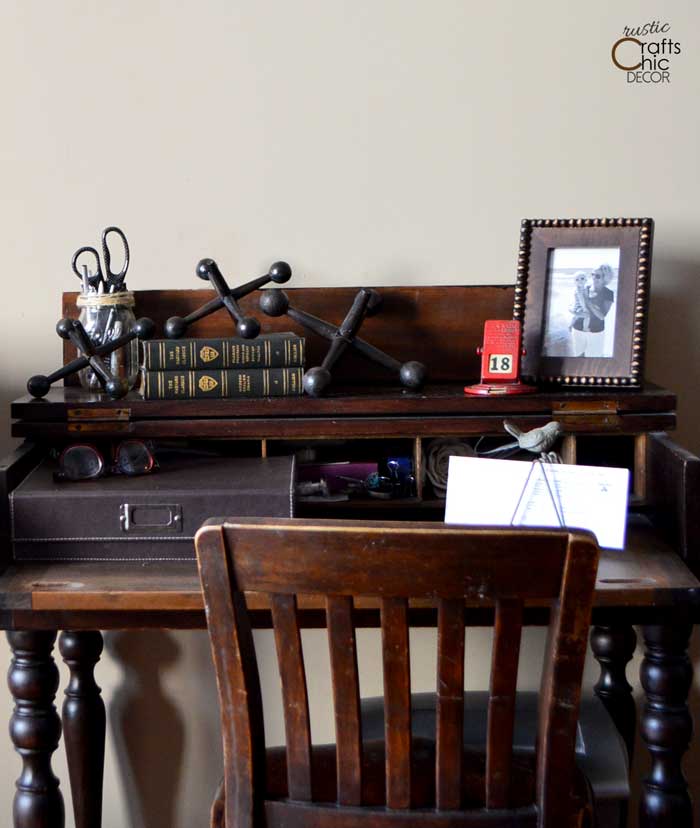 The oversized jacks on this desk are actually made from wood. To give the jacks a more vintage feel, I painted them to look like old metal. You may be surprised at what I used to add a little rust to the joints. Hint – it comes right from the kitchen pantry.
Distress Wood With Paint And Vaseline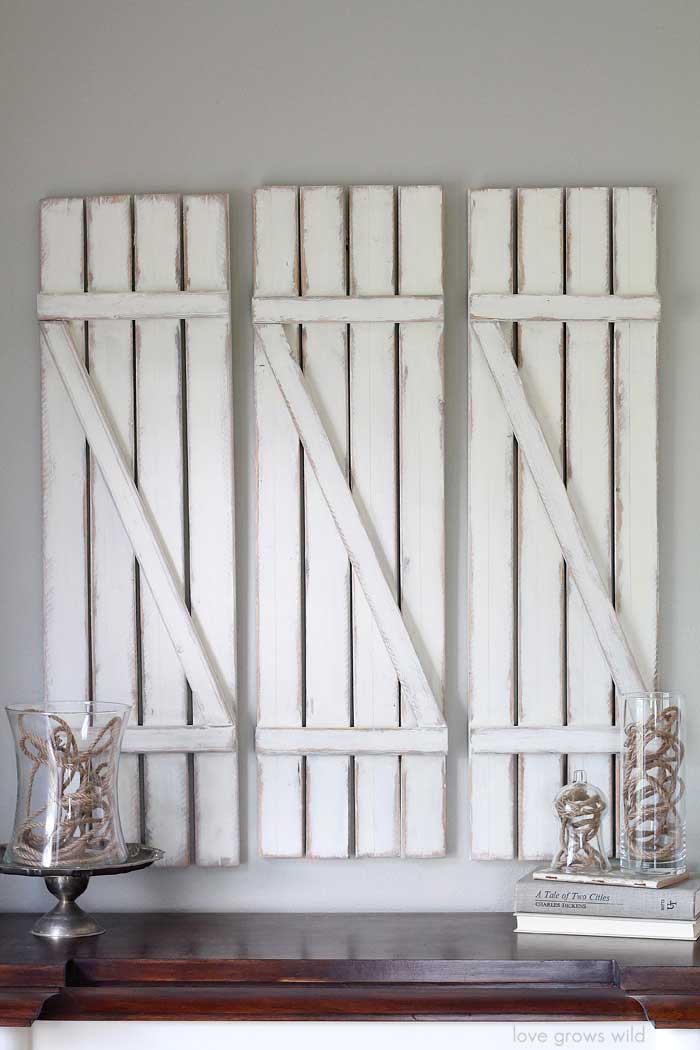 Vintage Fabric Crafts
Old lace, retro patterns, and vintage burlap are used to give craft projects a vintage inspired look. Make pillows, cover chairs, or make placemats with fabrics that give a warm vintage look. These craft ideas should inspire you.
Vintage Grain Sack Vase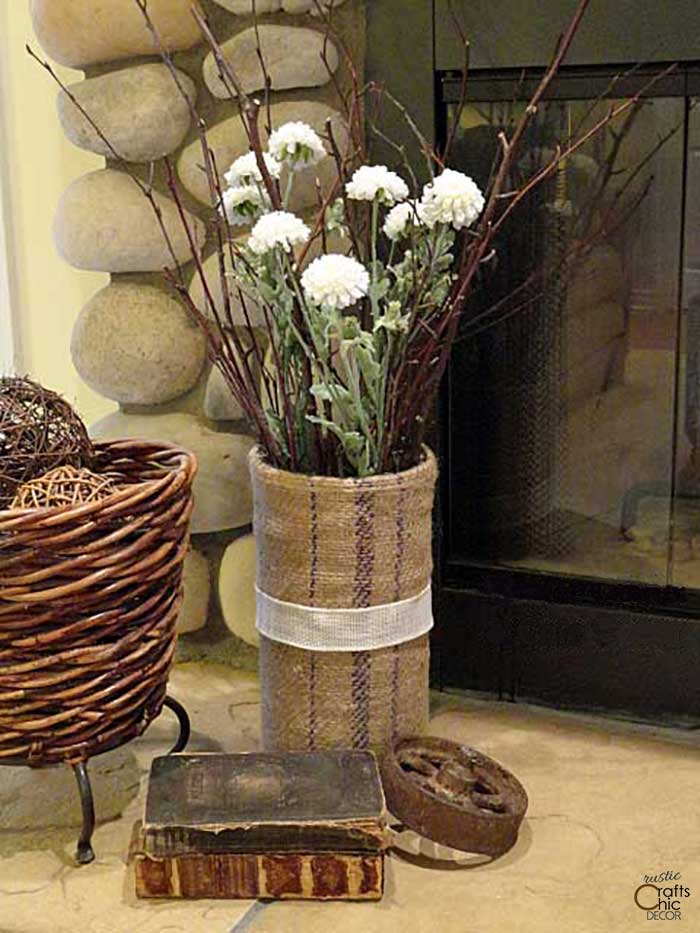 My favorite vintage fabrics come from old grain sacks or coffee sacks. The aged burlap, along with the graphics, make it perfect to use in rustic home decor.
Vintage Handkerchief Quilted Pillow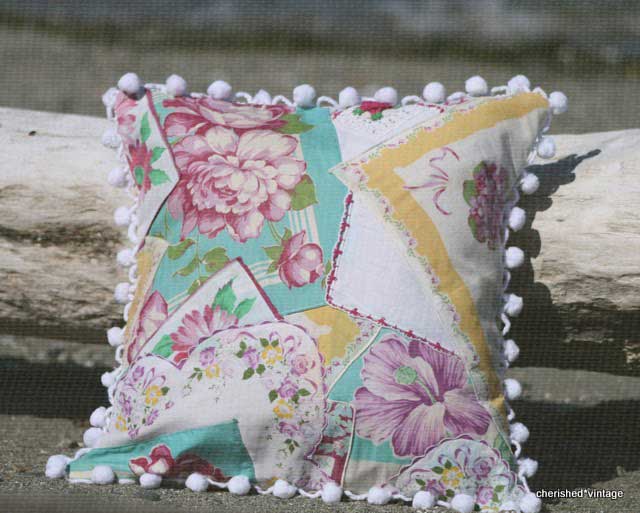 The designs on vintage handkerchiefs make some of the prettiest fabrics. Combine several coordinating hankies to make a decorative quilted pillow. The retro pom pom fringe adds the perfect designer touch.
Beading And Buttons
If you like to collect old beads and buttons, you can put them to use in a fun craft project. I often find containers full of vintage buttons at antique malls. Because old buttons are so decorative, they make a fun accent on any vintage inspired craft.
Turn Vintage Buttons Into Magnets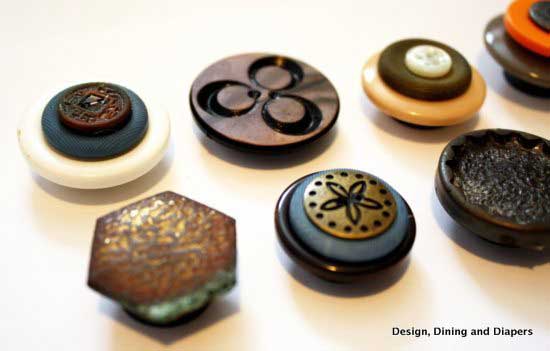 A super easy craft using vintage buttons is to make decorative magnets. Simply glue a round magnet to the back of your favorite button. For some extra fun and style, layer two or more coordinating buttons.
Wine Cork Beaded Keychain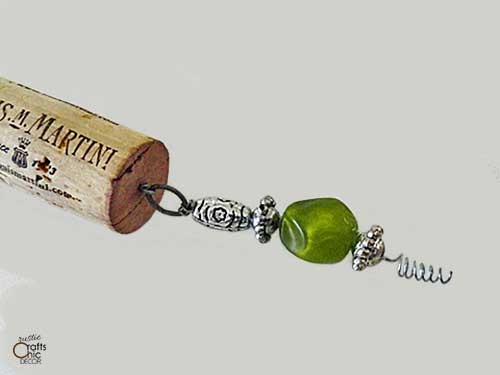 Use a collection of vintage beads to make things like this beaded keychain. It's a fun way to display your favorite beads and also makes a great gift item.
Besides buttons and beads, there are lots of things that you can also make with vintage jewelry. Check out my post on what to make with old jewelry.
Lettering And Graphics
Hand lettering or an old calligraphy style will add a vintage look to painted signs or chalkboards. If you have trouble with lettering, check out how to cheat and do it the easy way. You can also use vintage inspired graphics in craft projects. There are several ways to transfer the graphics onto your project, including a freezer paper technique.
How To Make A Hand Lettered Sign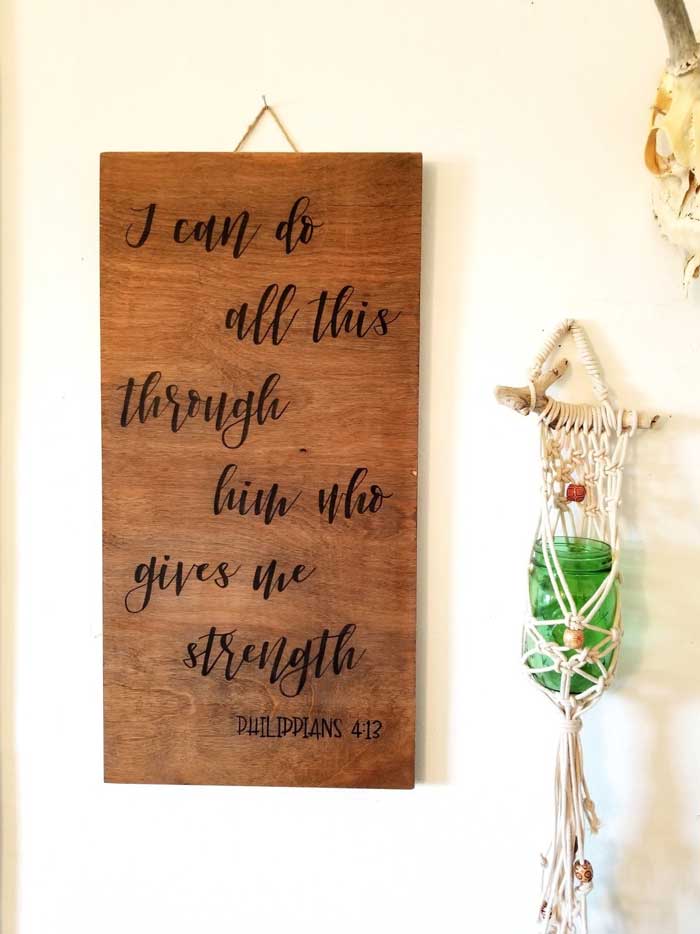 Many styles of had lettering automatically give a sign a vintage feel. Fonts that are more decorative are reminiscent of calligraphy from the past. Because there are easy ways to transfer lettering onto wood, you don't even have to be a pro.
Use Or Make Vintage Labels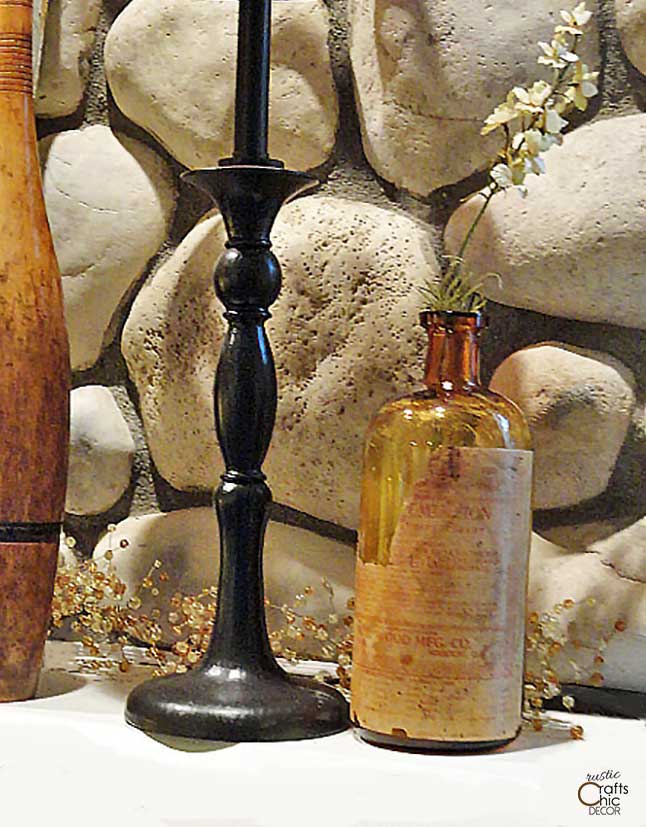 I love decorating with vintage bottles that still have the labels on them. Unfortunately, it's hard to find bottles with the labels in tact. When I found this bottle, the label was very loose and almost ready to fall off completely. All I did was brush on some decoupage to adhere and seal the label to the bottle.
However, it is more likely that you won't even find labeled bottles. That is when you simply make your own vintage inspired labels.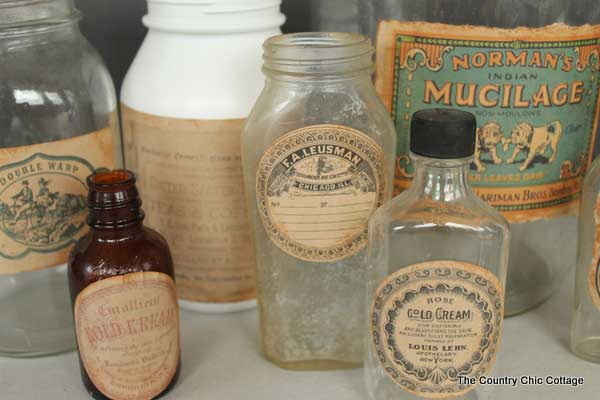 As you can see, these labels look very authentic. Simply download the graphics and print them off on brown Kraft paper. Then, age the paper more to complete the look.