Your house foyer can be any size space between the entry and the rest of the house. It's the area that guests first see when entering so it's best to have it look welcoming. Even if you don't have a large space, there are still ways to decorate that have a big impact. Here, I show you some great examples of both small and large foyer areas.
Small Foyer Ideas
Starting with the smaller spaces, you'll see how easily you can create a welcoming foyer. Simple things like a coat rack, mirror, or small bench can create a foyer space where you didn't even think you had one. It may seem like adding anything to a small space would make it seem even smaller. However, the opposite is true. By adding small furnishings you get some anchor points gave the space definition and meaning. Here is some inspiration for small foyers.
All The Key Elements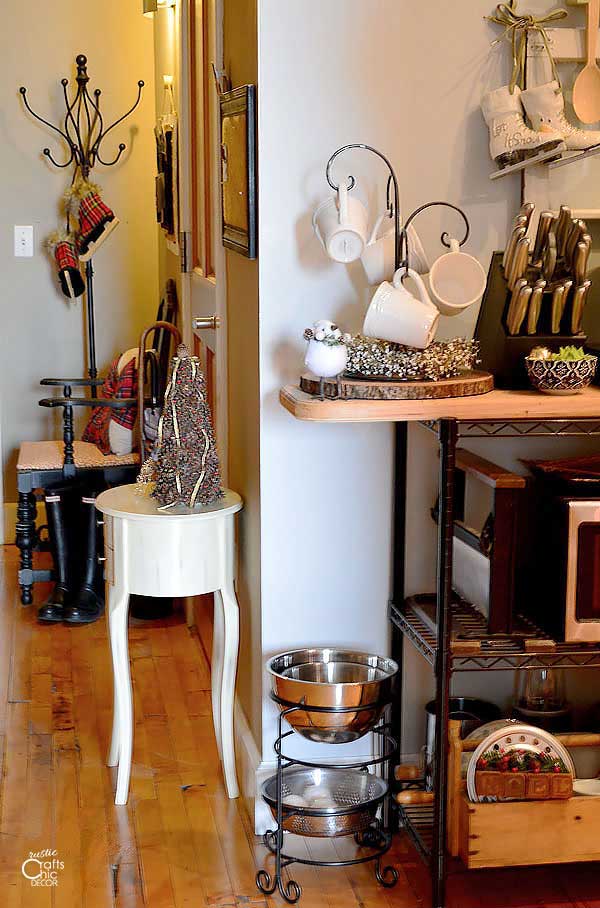 A decorative coat tree is an easy thing to place in a tight corner and helps to define a small foyer or entryway area. Having a place to sit, for putting on shoes or boots, defines the area further.
A Place For Everything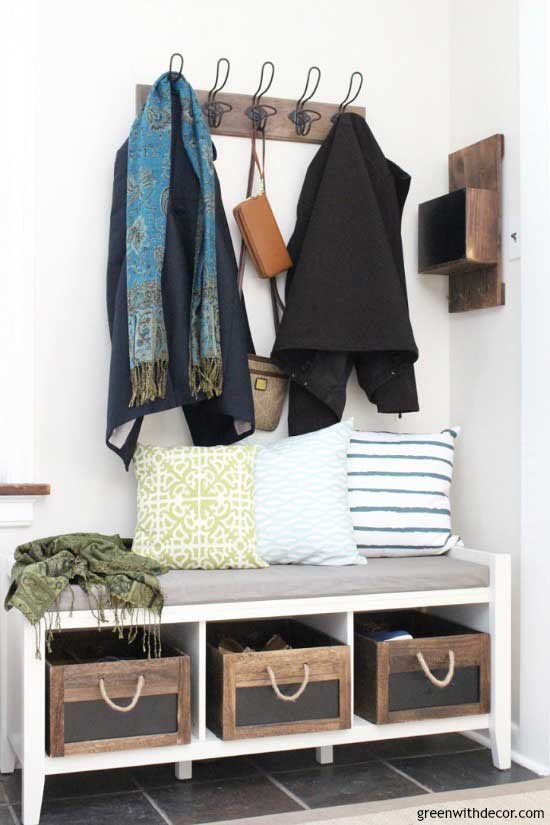 This small foyer area still has the key important elements. The rustic wall hooks allow for quick hang ups and the comfortable bench has storage bins underneath. Because of this, the house foyer is both functional and decorative. Plus, having a comfortable place to sit is nice and welcoming.
Small And Welcoming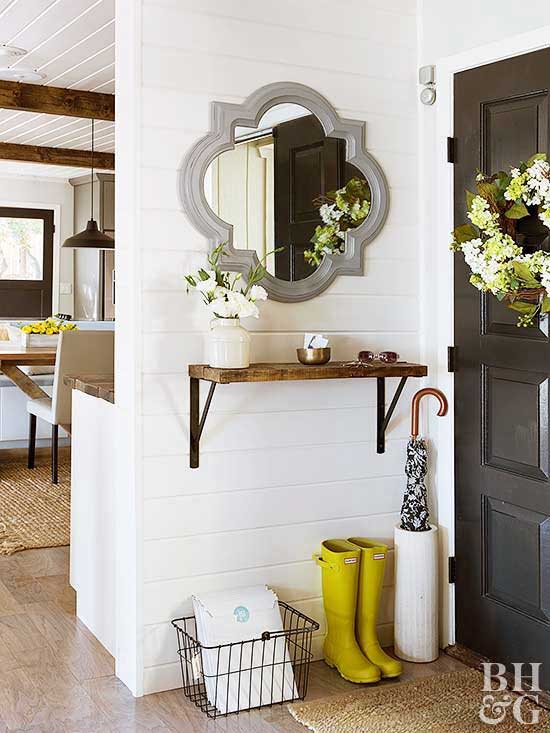 Even the smallest of entryways can have the feel of a foyer with a few small necessities. A narrow shelf provides a place to set things like mail, keys, or sunglasses. An umbrella and boots are decorative and handy. And, a pretty mirror allows for a quick check before going out. You definitely do not need big furnishings to create your own foyer area.
Smart Furnishings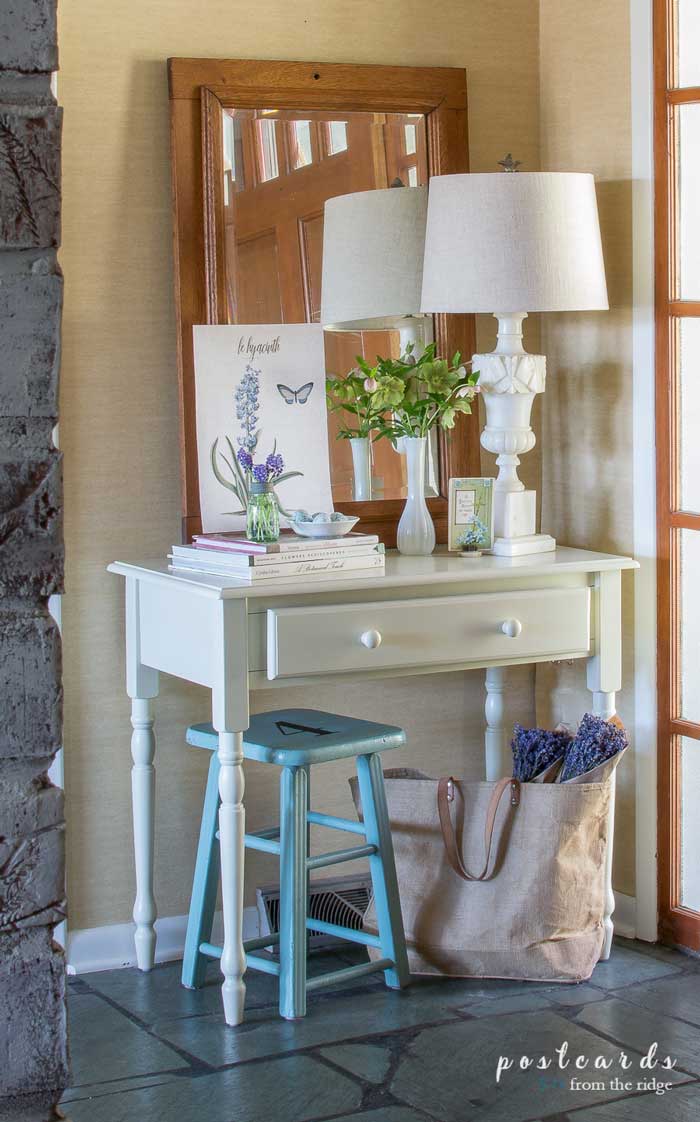 A narrow table is a perfect piece to use in a small foyer area, especially with a drawer. For added interest and occasional seating, simply tuck a decorative stool or bench underneath the table. Pretty accessories complete the look of a chic entry.
Spacious Foyers
Although spacious foyers allow for more design elements, you will usually find the same key elements as in smaller entrees. The difference may simply be the size of the furnishings. For instance, instead of a small stool or bench, you could have a full size upholstered chair. Or, use a full size area rug instead of a runner or small rug. Here are some examples of chic and spacious foyers.
Southern Style House Foyer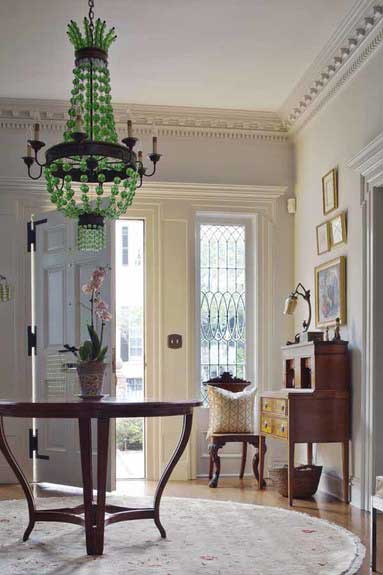 When you have more space, furnishings can be more spread out. An elegant round table, in the middle of a foyer, anchors the large area rug. This southern style foyer is especially chic with the vintage furnishings.
Group Seating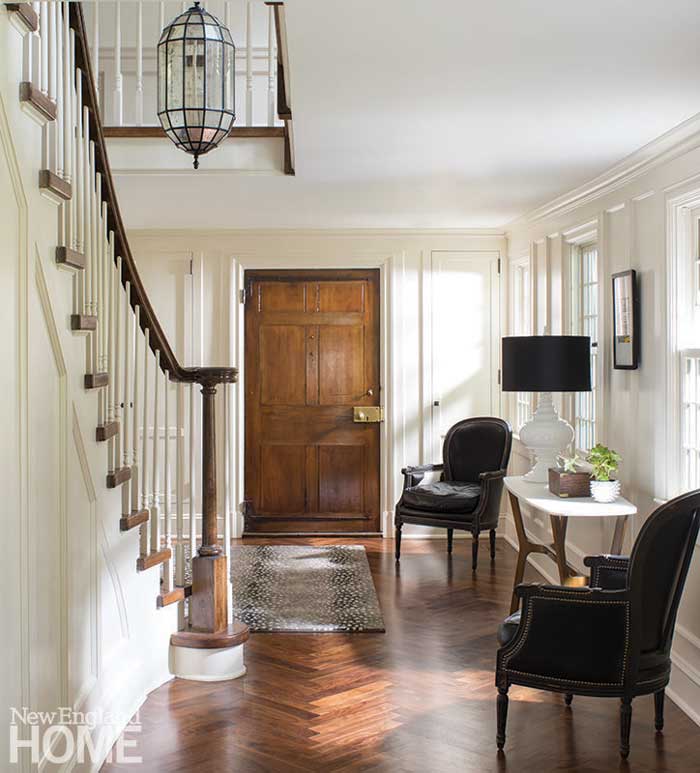 A couple of elegant chairs anchoring a narrow table sets off a foyer area nicely.
Budget Foyer Furnishing Idea
I had an old wing back chair that would be great in a foyer but needed new updated upholstery. Instead of replacing the fabric, I simply painted it. It holds up well and is a great makeover option especially for chairs that are rarely used.