Adding curb appeal to your home can be as simple as trimming up old bushes or adding fresh landscaping. However, there is a lot you can do right from the front porch. It's important to first make your porch visible by taking care of any overgrown bushes or trees. Once you have a clear view, try any of these curb appeal ideas to give your home some extra pop.
Whether you want to paint your front door, play around with rugs, or even add some old hanging windows, you can easily add more interest to your porch. Sometimes thinking outside the box provides some of the most eye popping decor. All it takes is just getting started and then watch the ideas flow! Here is a little inspiration to spark your creativity.
Impactful Front Door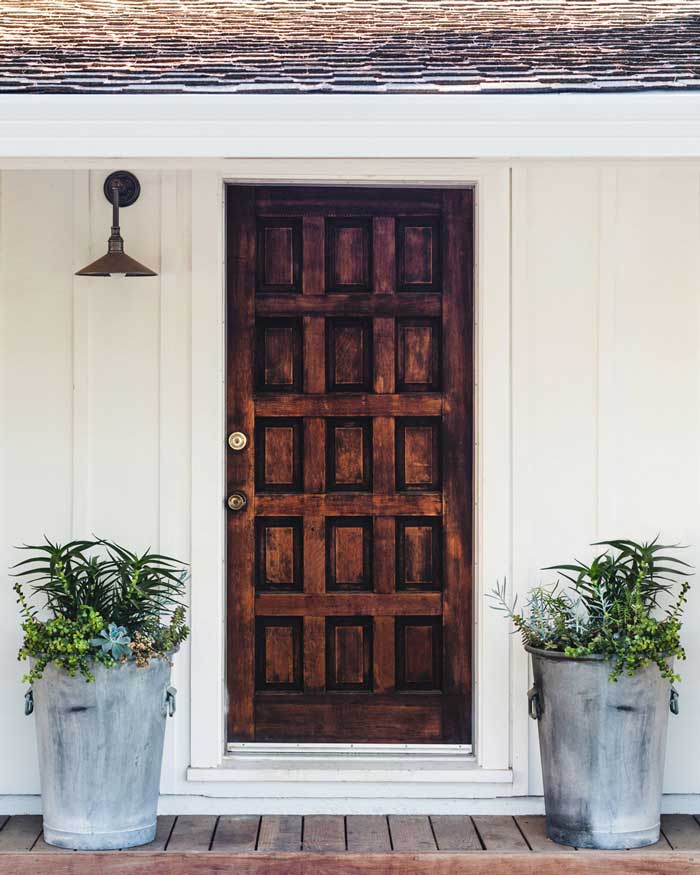 For a warm and rustic look, you can't get much better than a solid wood stained door. It is especially striking paired with white board and batten siding. Simple galvanized buckets are perfect for flanking the front door with plants.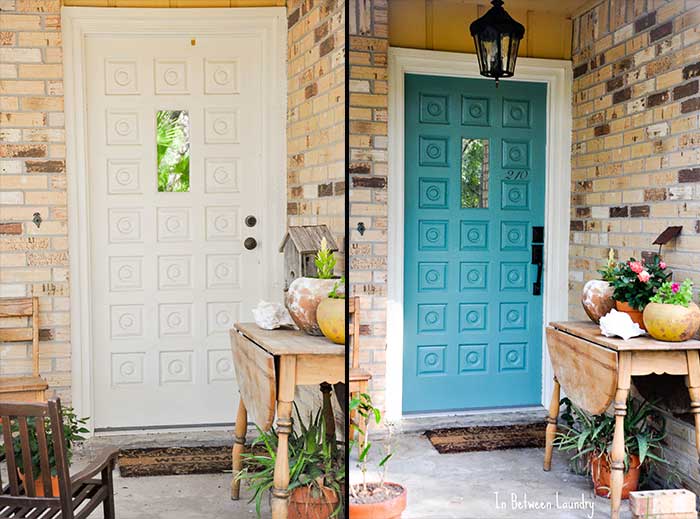 No matter what the style of your front door is, you can add a big impact by painting it a fun color. This particular door already had a lot of design detail. However, the detail almost went unnoticed before it was painted. The bold color and new door handle really makes the door pop.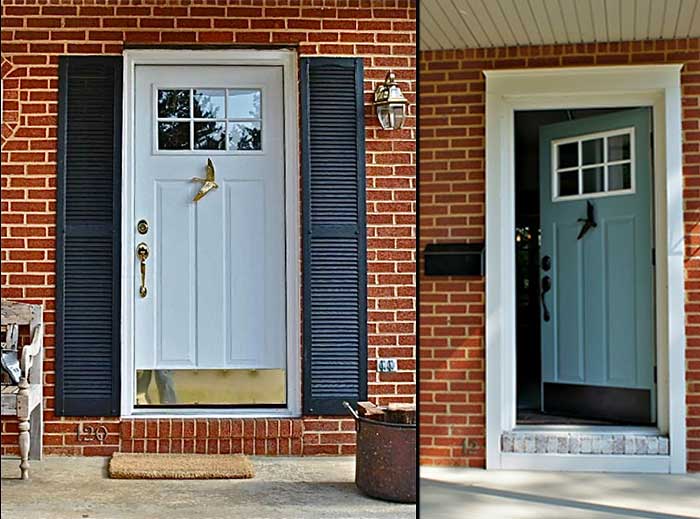 Another way to highlight the front door is with trim or molding. By updating or replacing your exterior door molding you keep things fresh and add focus to the door.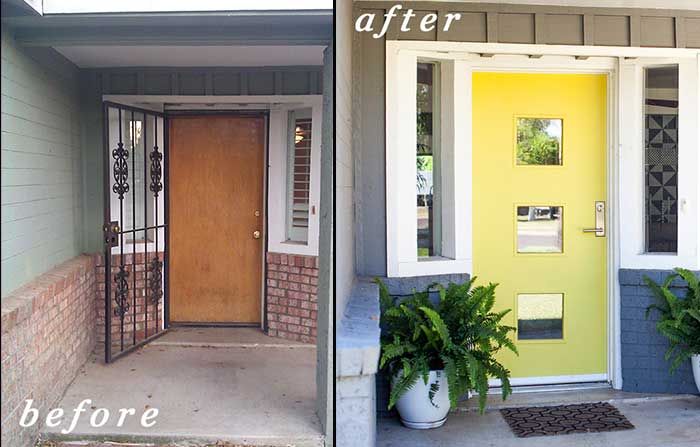 Here a solid wood door gets a modern update by installing a window light kit, to the door, along with the new cheery color of yellow. I would think that you could also add decorative trim pieces to a plain front door before painting.
Potted Plants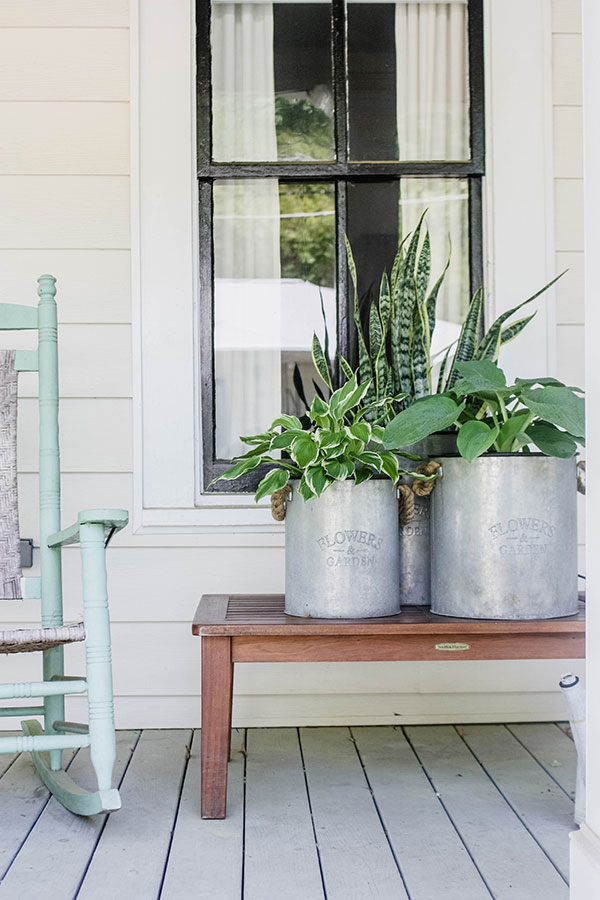 Create a beautiful container garden to add more color and texture to your porch. Even if you don't have a lot of landscaping in your yard, potted plants add enough impact for good curb appeal. Vary the sizes of the pots to add the most interest. And, if you need a little more height, just set the pots on a small table.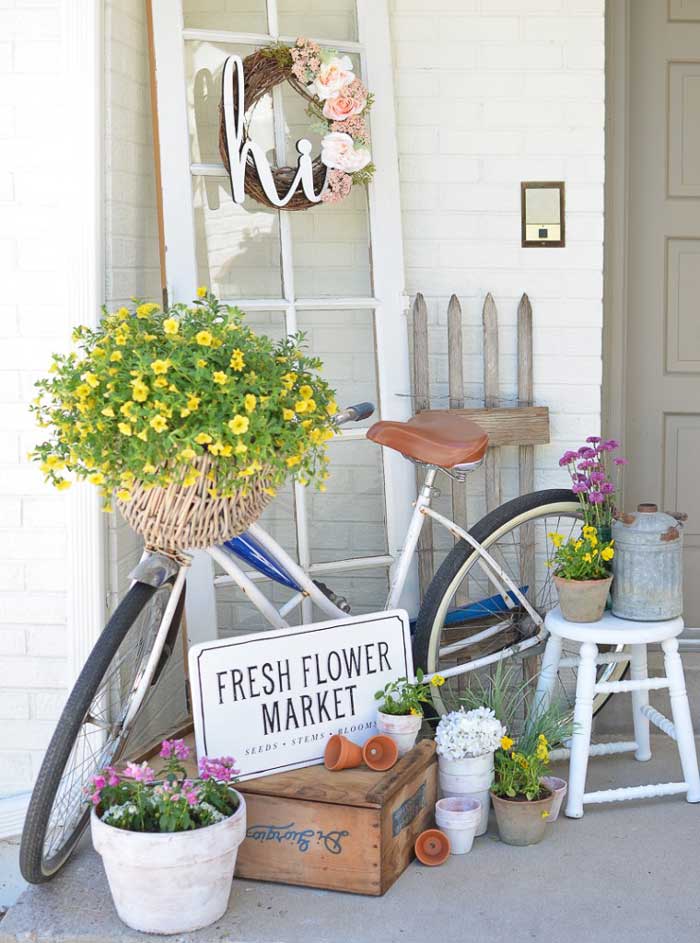 Depending on the size of your porch, you may even have room for a more unique potted plant container. A vintage bike basket is such a fun idea and would add a lot of eye popping interest to the porch. There is all kinds of rustic vintage goodness on this porch!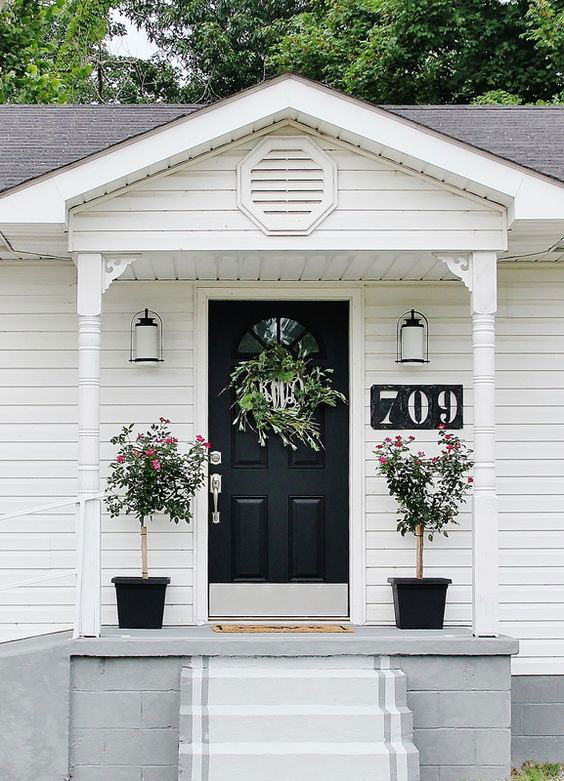 For a small porch, keep things simple with a couple of plantings flanking the door. Although this porch is small it has a ton of curb appeal. Even, the porch steps are eye catching and unique!
Welcoming Seating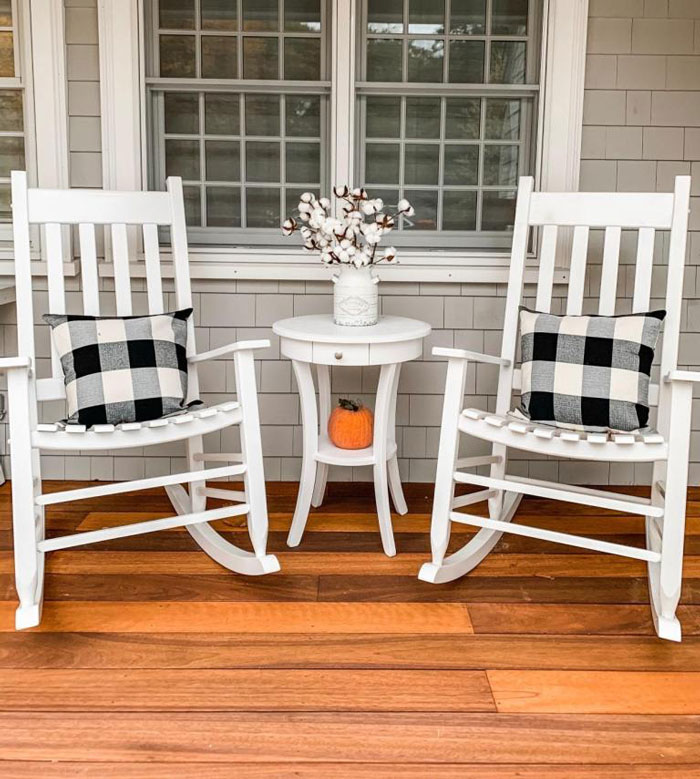 Crisp and clean and so welcoming! A set of rockers gives off the perfect welcoming look for curb appeal. With white furnishings, you can change up the look for every season with pillows and other decor.

The front porch is a great place to display antiques. This deacons bench not only looks warm and rustic, it also provides nice seating on the porch.