Even though a home office is made for working, it doesn't have to be stuffy and formal. If you are a woman working from home, chances are that you want your space to both feminine and relaxed. A comfortable and chic office space is easy to obtain with a few key elements. I'll show you how to create an office space that is pretty, inviting, and comfortable to work in.
The most important thing to think about when designing a home office is what makes you feel comfortable. If your surroundings reflect your style and personality, then there is a good chance you will want to work there.
A chic office space has some common elements that work together to provide comfort and style. Light colors, distressed wood, and natural elements are just a few of the elements you will find. A touch of vintage office decor is also a good idea to add some warm nostalgia.
Ways To Make An Office Chic
Working With Color
I think that the most chic color to work with is white. However, there are some pastels and fun brights that also complement a feminine style. Here are some examples of effective colors.
A Splash Of Green

With all of the bright white in this office, a splash of bright green really makes a fresh impact. This style touches on the modern side. However the wood grain rug and ornate table legs, keep the space comfortable.
Pretty In Pink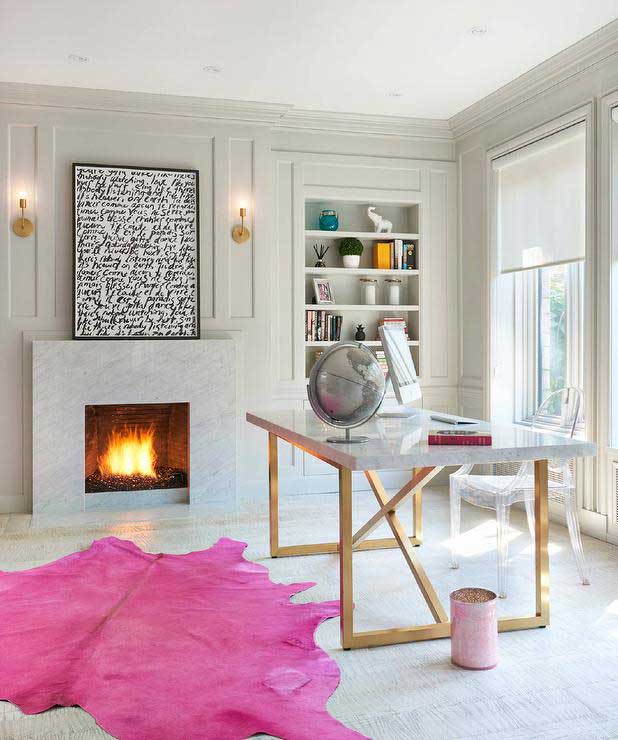 Who says cowhide has to be dark? This whimsical spin on a rustic accent is just right in this modern rustic office. The rug really adds a ton of feminine interest to this neutral space.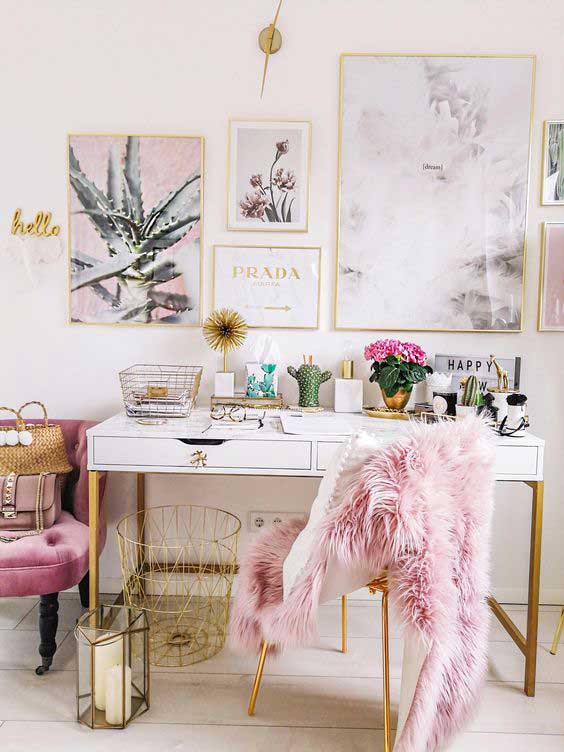 How about a dusty pink to create the ultimate girly chic office space? All of the brass accents also contribute to the chicness. Have you noticed a common theme in all of these office spaces? There is plenty of bright white to make the room cheery and sleek.
Add Some Warm Texture
Distressed wood, soft throws, and fun rugs all add texture to a chic office that is full of sleek accents. These next examples focus on a variety of textures.
A Little Distressed Wood Accent

To keep a chic office space from looking too cold, it's a good idea to warm it up with a little distressed wood. You can see how this fun sign really adds some comfort to the cool space.
Add Some Warm Throws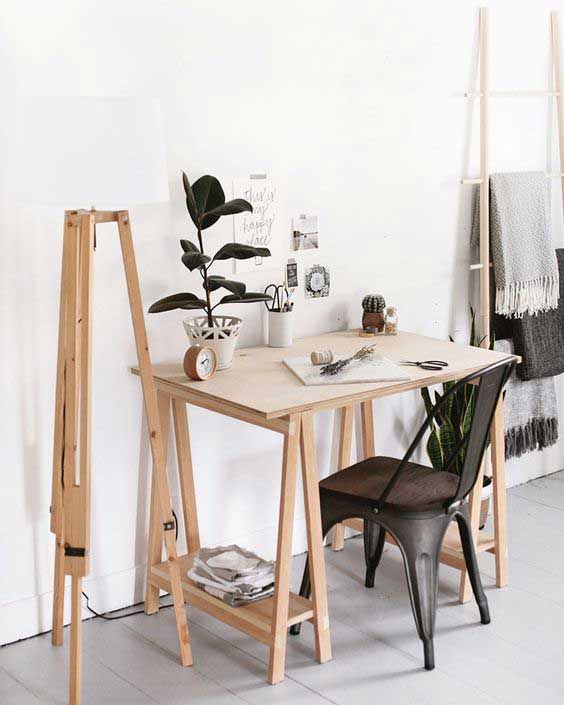 Even the simplest of designs can be warmed up with soft throws. Just add a blanket ladder near the desk and hang your favorite throws. The natural wood in this office space also adds some texture that you don't always get with white furniture.
Expose Or Add A Brick Wall
I am especially drawn to brick walls to add some warm texture to a space. In fact, I have written a tutorial on how to install a thin brick wall inside a home. So, even if you don't have exposed brick in your home, you can still get the look! Here is how it looks in a chic office space.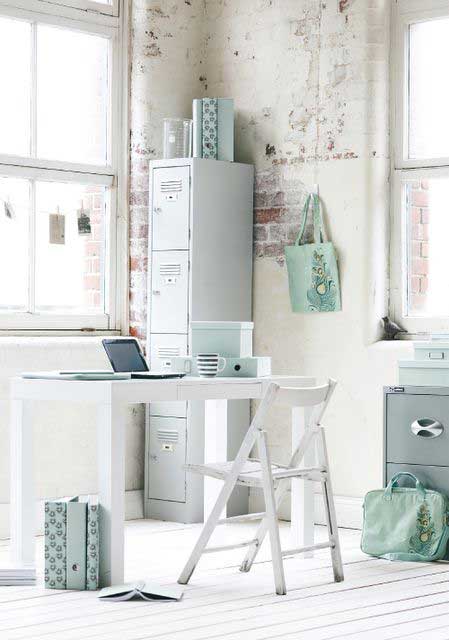 This white washed brick wall keeps the office space light and bright but still warm and comfortable.