If you like to get creative with your home decor, a good place to start is with a DIY picture frame. Whether you want to make over an existing frame or create one from scratch, decorative picture frames can add unique style to your decor. Try one of these picture frame crafts to either give as a gift or to use yourself.
A Collection Of Rustic Frame Ideas
DIY Birch Twig Picture Frame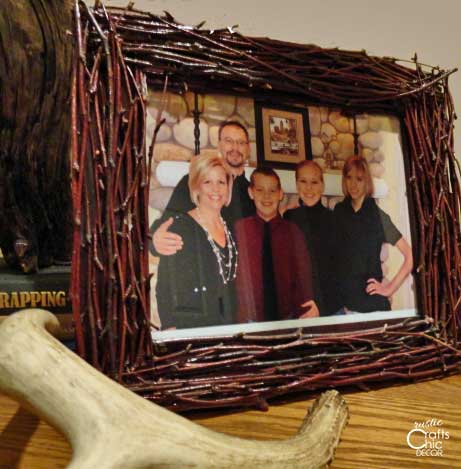 Turn an ordinary picture frame into a fun piece of rustic decor by adding birch twigs to it. First, gather up some thin and flexible birch twigs. Make sure that they are long enough to fit your frame. Next, glue the twigs to the frame and then spray with polyurethane to seal. For this project, I like to purchase my dark stained wooden frames from Hobby Lobby when they go on sale. Because I use frames with a dark wood stain, it matches my branches and makes any gaps between the twigs less noticeable. You could also buy inexpensive unfinished frames and stain or paint them yourself.
Book Cover DIY Picture Frame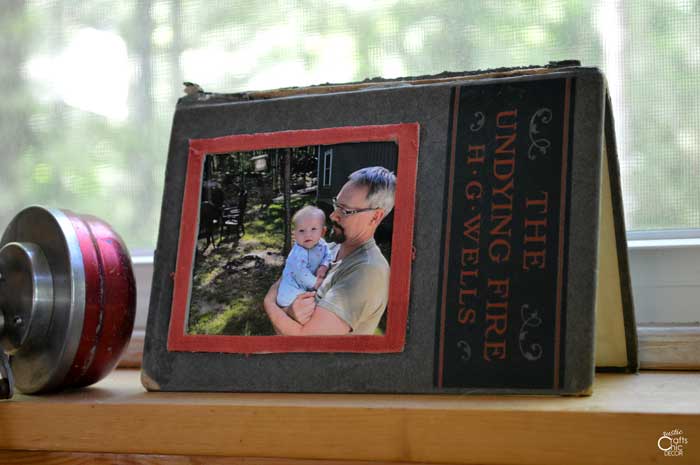 One fun and creative idea for a picture frame is to make one out of an old book cover. This would go well in a rustic setting where other vintage books are displayed. And, if you are looking for a gift for a book lover, this would be a great project to make and give as a gift. The nice part is that the book pages, that you take out, can be used for a variety of book page crafts.
DIY Reclaimed Wood Picket Picture Frame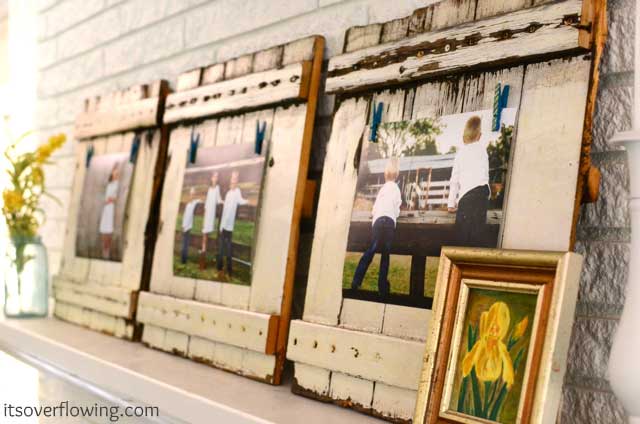 Reclaimed wood is great to use in constructing picture frames. Depending on the wood that you use, you can either leave the wood as is or add some distressed painting. These picket fence style frames are super rustic chic with the distressed white paint. And, with the clothespin clips, it's easy to change out photos quickly.
DIY Woodburned Picture Frames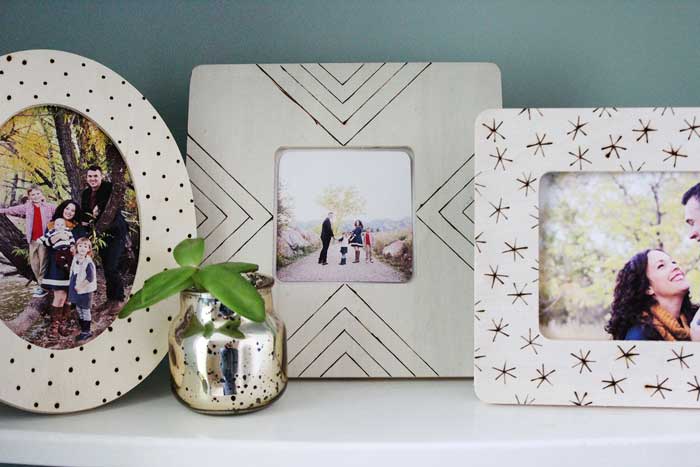 You can make so many fun designs just using a wood burning tool. Just buy some unfinished frames, add some paint, and then burn some easy designs. Even simple dots make such a stylish statement. If you want to personalize frames for a gift, you could burn a monogram, family name, or fun phrase.
Hang Picture Frames With Belts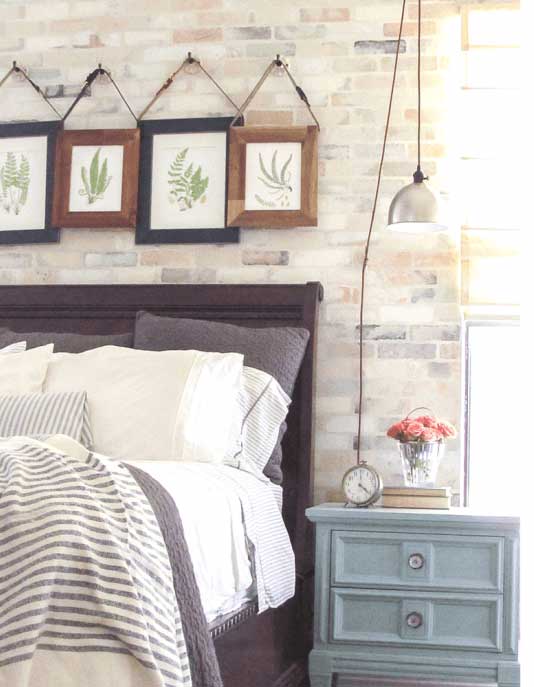 Add interest to picture frames by hanging them with belts. The look is fun and gives a cohesive look to picture frame groupings. Plus, being able to recycle old belts makes the project green. However, if you don't have any belts, try using rope, purse handles, or cable.
DIY Driftwood Photo Hanger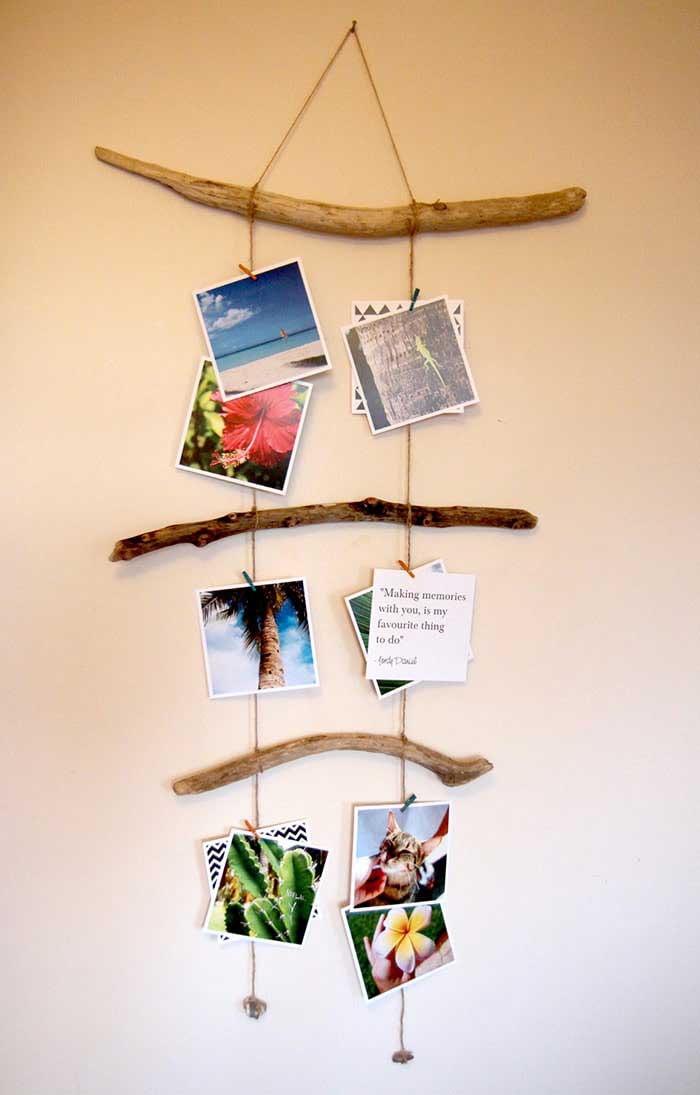 Because driftwood is so smooth and each piece has such a unique shape, it is great to use in craft projects. Attach some pieces of driftwood together with twine and then hang your favorite photos by clipping them to the twine. Not only is this nice for hanging photos, but it is a great place to attach notes or favorite quotes.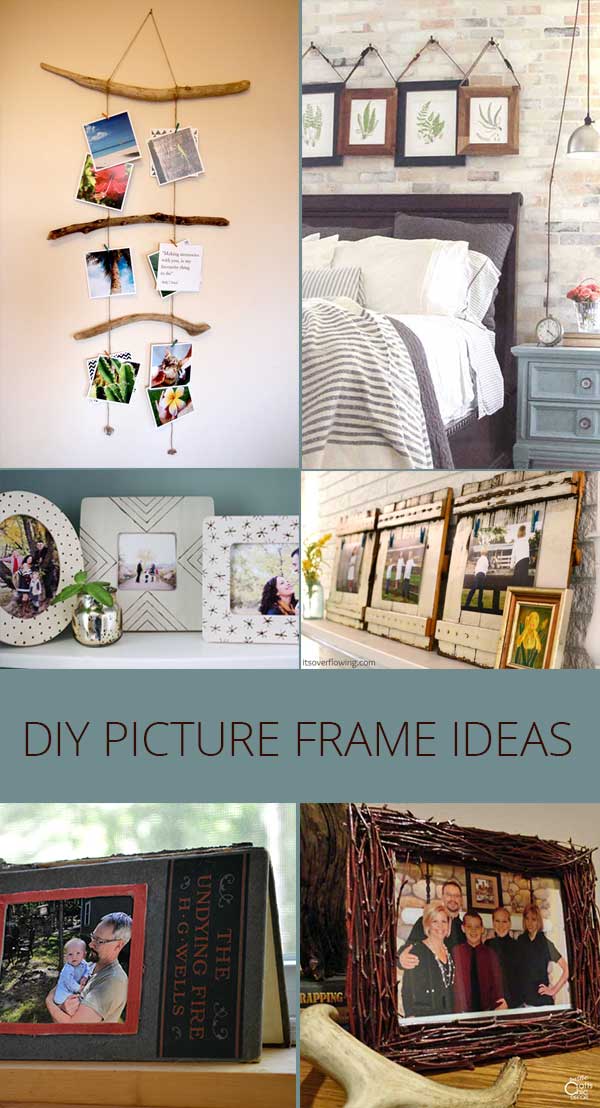 For more DIY picture frame ideas, check out my post on creative picture frames and holders.