There are lots of ways to enhance home decor that you already have. One such item is a lamp or lampshade. Today, I am focusing just on the lampshade. Since most lamps come with a plain white shade, you basically have a blank canvas to make updates to. I'll show you how to decorate a lampshade in a variety of creative ways.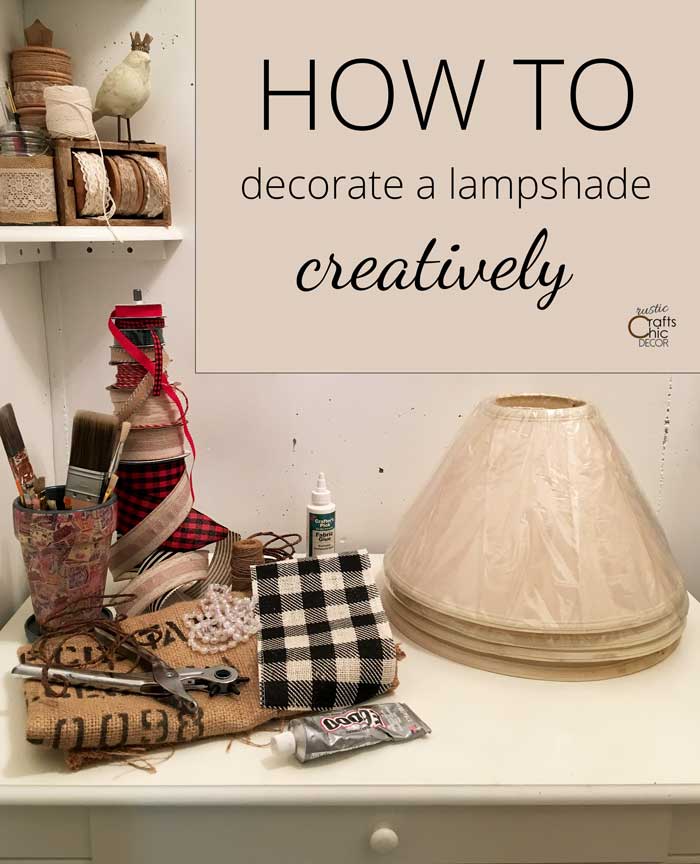 Creative Materials For Decorating A Lampshade
Some materials to use to decorate a lampshade are more obvious than others. Basically, whatever you can glue, wind, or paint on a lampshade will work. My favorite way to decorate with lampshades is with branches. Whether I use bunches or single sticks, I love the rustic look that they give.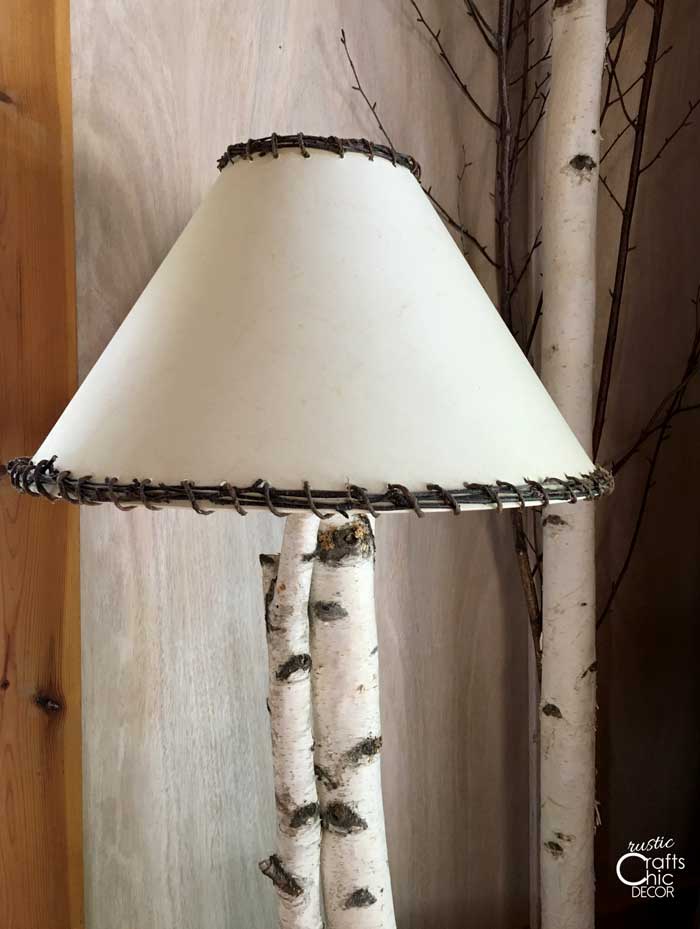 See details on this lampshade as well as several more that I have decorated in a rustic chic style by reading my post on rustic chic DIY lampshades. Here are some more creative things that you can use to decorate a lampshade.
fabric – fun prints, burlap, and even grain sacks
paint
ribbon, twine, or lace
buttons or beads
How To Decorate A Lampshade With Fabric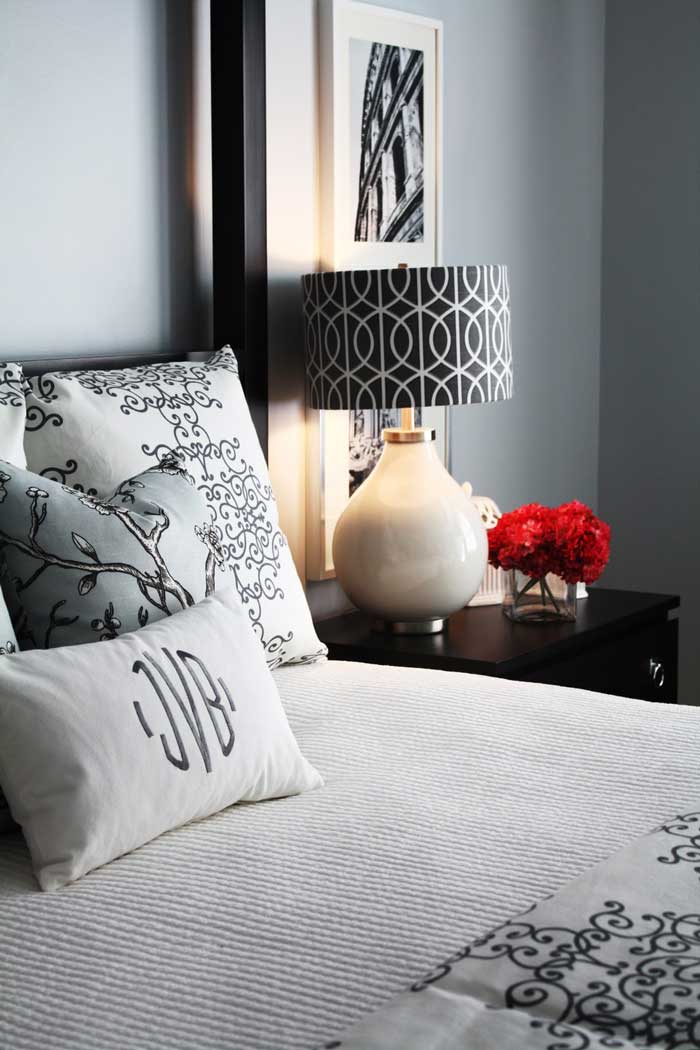 It really is easier than it looks to get a sophisticated style using fabric. I've seen several different tutorials for this but think that this one is the easiest. Spray adhesive and fabric glue do a wonderful job of adhering the fabric wrinkle free. Your design options are limitless with the huge variety of fabrics available.
Decorating A Lampshade With Paint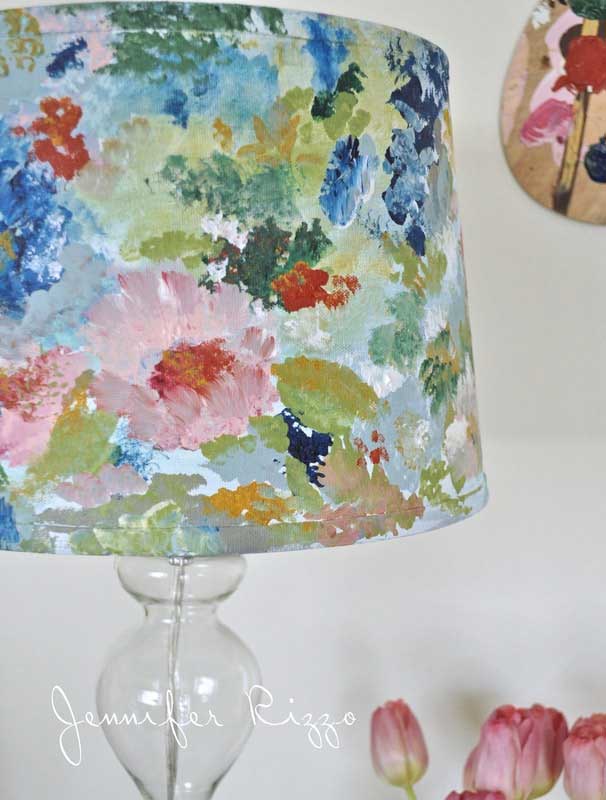 You can paint a solid color. And, you can stencil a fun pattern. But, is it really possible to create a floral water color effect? After reading through the tutorial, it does seem easier than it looks. In fact, I am anxious to try this out myself. The look is so pretty and chic. I think this is one of the most creative uses of paint on a lampshade.
DIY Lampshade With Twine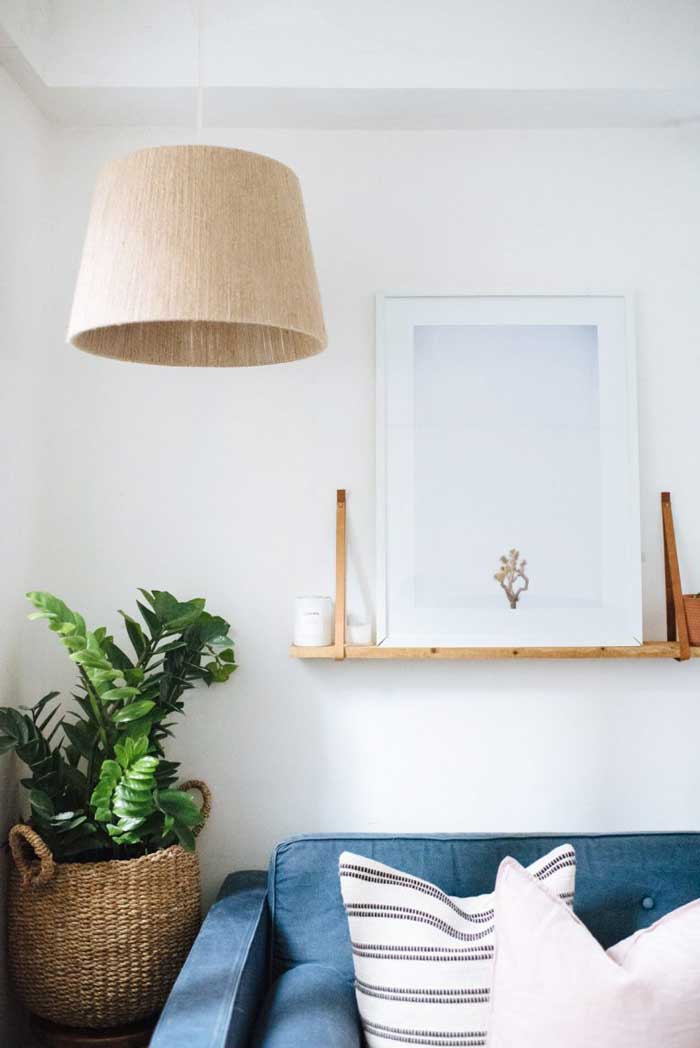 I love the simplicity of this lampshade. And, anyone can do it! All you have to do is wrap a plain lampshade with twine. It doesn't take much effort and the look is so rustic chic. For more twine inspiration, check out my twine balls to use as vase fillers.
How To Decorate A Lampshade With Buttons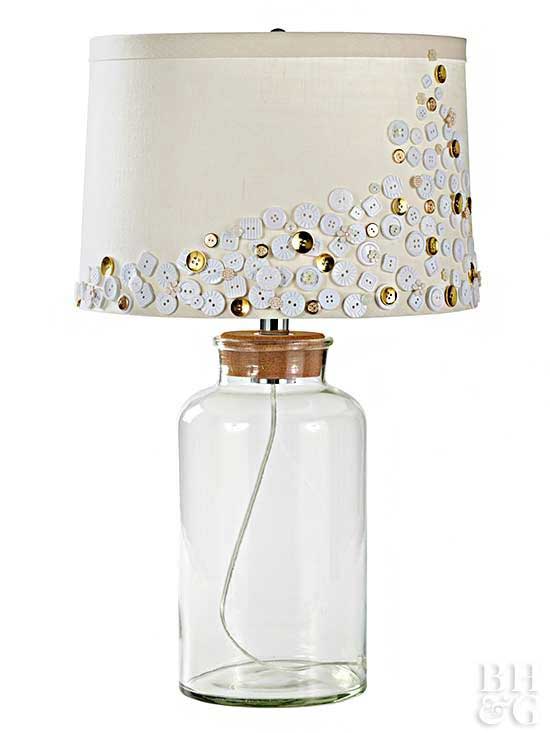 You can do a lot with buttons. In fact, button crafts are some of my favorite projects. Whether you brighten up a lampshade with colorful buttons or keep it monochromatic, there are a lot of options to suit your taste. I love all of the neutral white with little pops of gold on this lamp. You can't get more chic than that!