Ever since I discovered unfinished wood canvas board squares, I've been having a great time creating my own wall art. These wooden squares hang like a typical canvas and are the perfect base for painting and decorating. I typically like to create my art from items that I find in nature. Twigs, wood slices, and pebbles are a great rustic way to create a variety of images. It's so easy to make DIY wood wall art that you might find it quite addicting!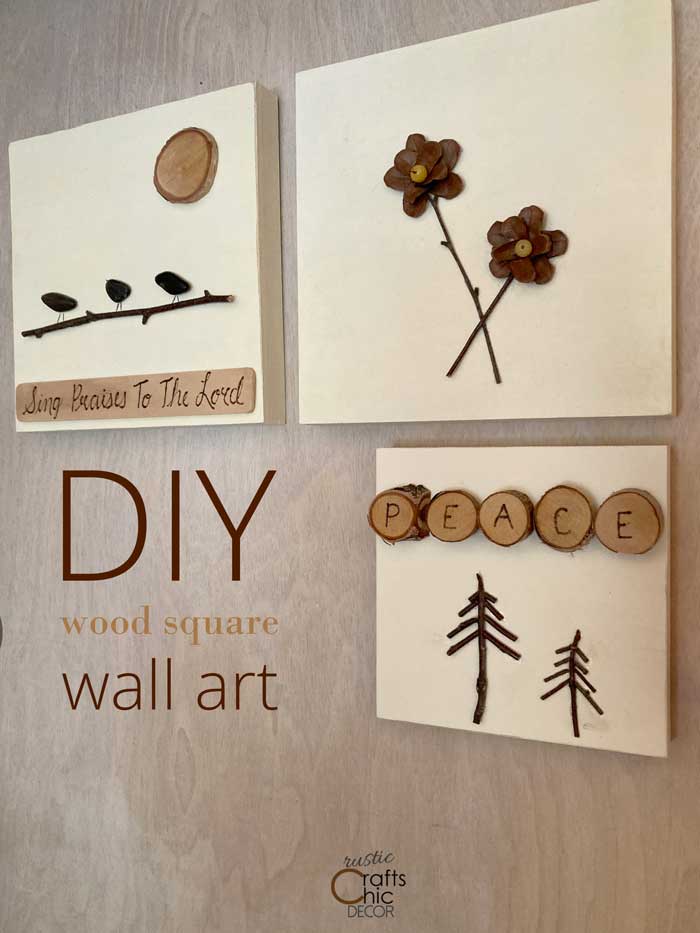 This post contains recommended product links. If you make a purchase, through one of the links, I will earn a small commission at no extra cost to you.
The only things that you actually need to purchase for this craft are the square wood panels and paint if you don't want a natural background.

Because the wood panels come in a pack of five, there are enough to create a fun wall collage. You can also add in other pieces of art to add extra interest to a gallery wall. The wood panels pair well with photos and mirrors as well.
Since I like to have a light neutral background for my wall art, I start by painting the wood squares a creamy white. Then, I just glue on my nature items to form an object or scene. There are no specific rules to this. Usually, I have an idea in mind that I want to create. Then, it's just a matter of laying out my items to form the design that is in my head.
Birds On A Wire Art Square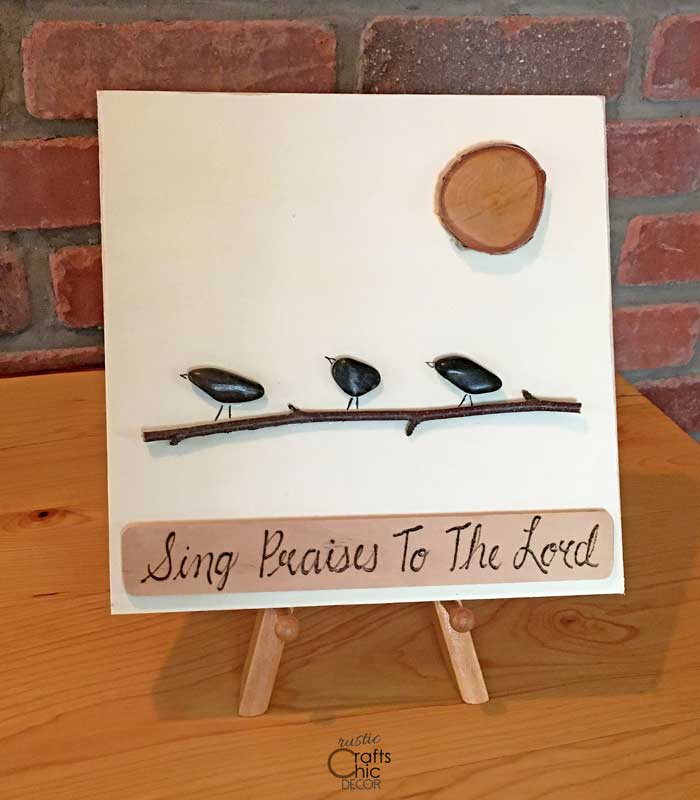 I love using pebbles to form art. My favorite way to use pebbles is as bird bodies. It's best to use somewhat flat pebbles for the birds. Then, draw in beaks and legs. Any time that I want to add words or an inspirational message, I just wood burn them onto another piece of wood. Of course, if I left the wood panel natural, it would be easy to burn the letters directly onto the square.
Rustic Flower Wooden Wall Decor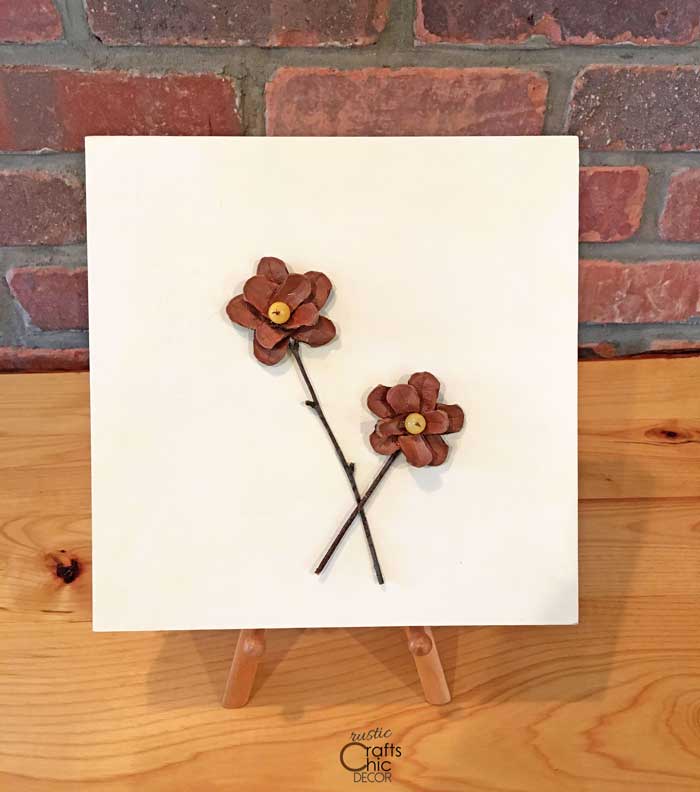 Flowers are a lot of fun to make out of pine cones. The pine cone petals are the perfect shape to use as flower petals. Check out my other DIY pine cone flowers to see the details on how this is done.
Peaceful Trees Wood Wall Art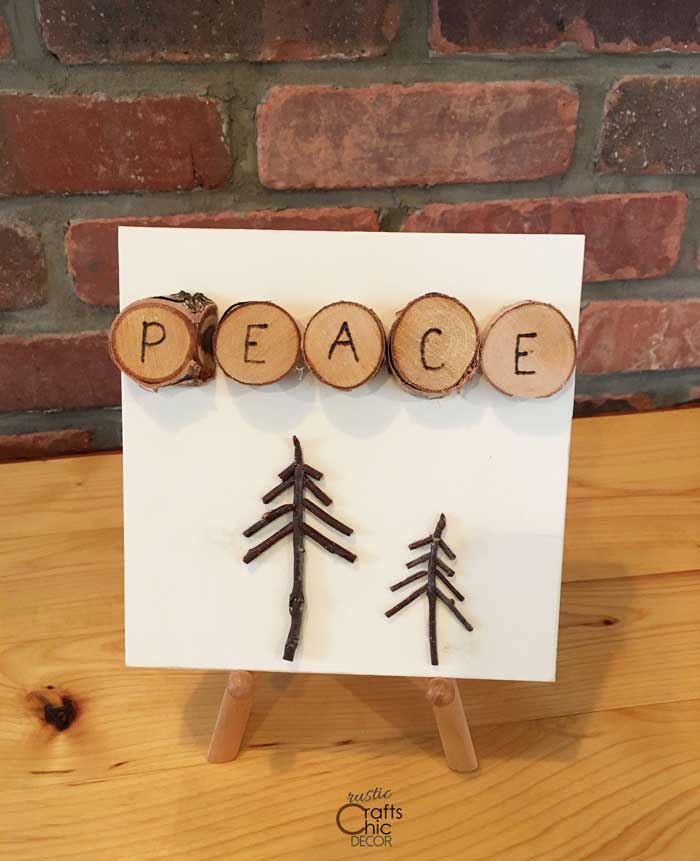 Pine trees are so easy to make using small twigs. And, it's fun! Create a single tree or a whole line of trees. I used birch branch slices to create my word. Each slice gets it's own letter.