APPLE DECOR – how to add seasonal decor to your home with fresh apples
When the Fall season hits, that's my trigger to set out a bowl of big juicy apples. The season for fresh berries is over and all thoughts go towards apples, cider, and some pumpkin spice.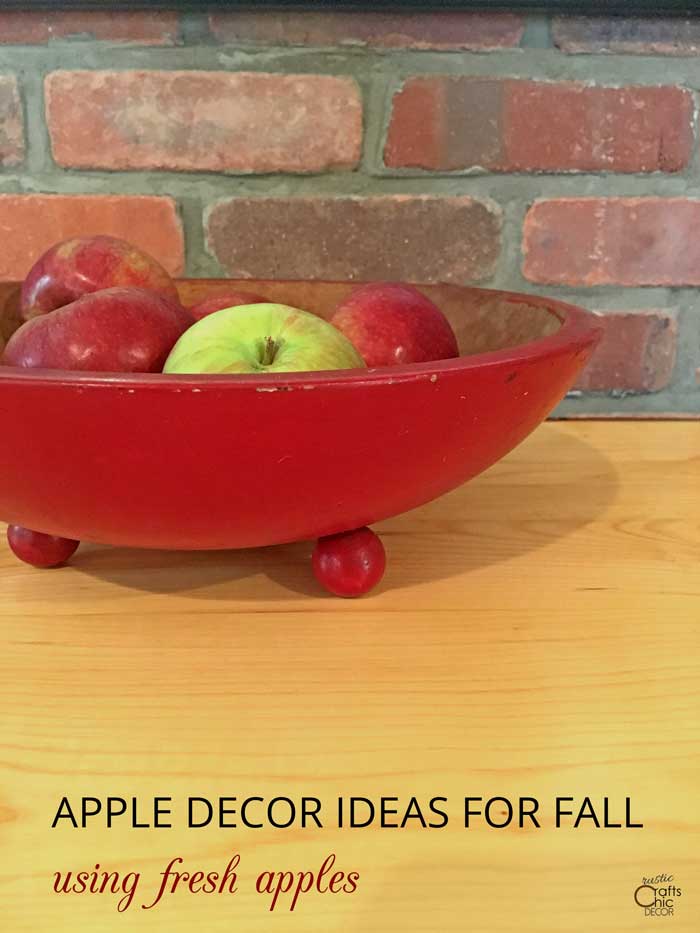 Not only are apples tantalizing to eat but they also really look nice displayed. The bright cheery colors, especially in the kitchen, make the heart of the home all the more inviting. Whether you use red or green or a combination of the two, the colors are vibrant and happy.
Although apples have a great way of enhancing a decorative bowl, there are other ways to use fresh apples in home decor. In fact, you might be pretty surprised at all of the creativity! This roundup of ideas will provide plenty of inspiration to grab some extra apples the next time you are grocery shopping.
You may want to grab some other produce as well. I think Fall is the most popular time to use produce in decorating. You will definitely want to check out my 100 easy decorating ideas for Fall using things like pumpkins, wheat, corn, and more.
Apple Decor Inspiration
A Rustic Fresh Apple Wreath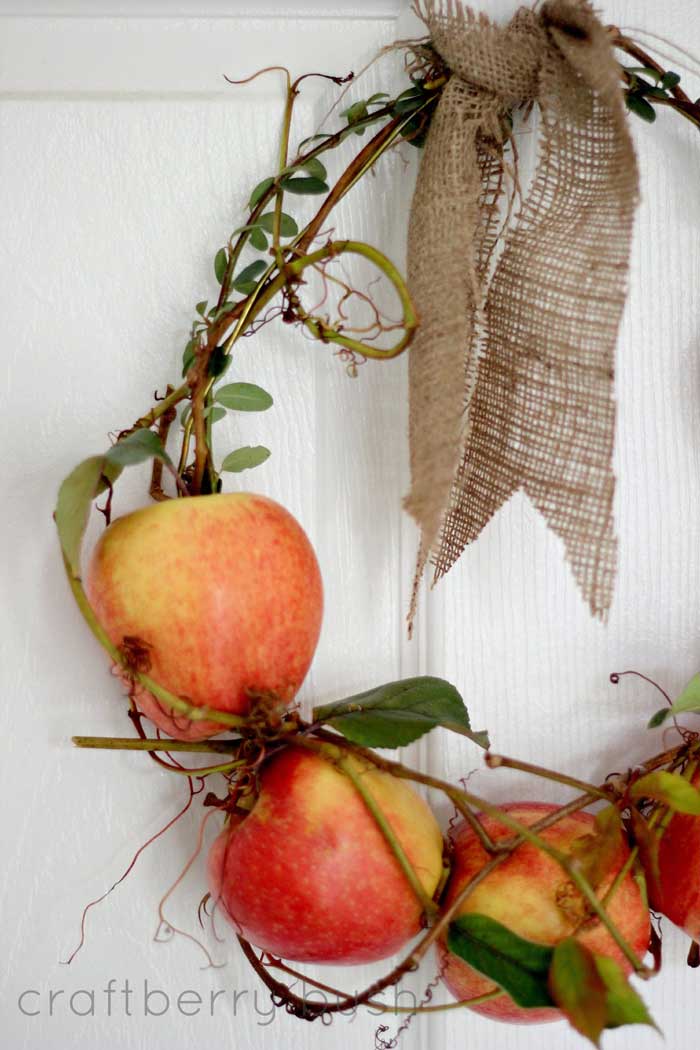 This pretty apple wreath is actually easier to make than what it looks. A wire clothes hanger is used as the base. All you have to do is poke is feed the wire through the apples. To hide the wire, ivy was used to wrap around the whole thing. The look is so fresh and rustic, especially with the burlap bow.
There is a big difference in the look of using fresh apples versus faux. Fresh apples and ivy are so pretty that it makes it worthwhile to only have some temporary decor. Plus, this wreath is easy enough to make over and over. When the apples start getting bad, just throw them outside for the birds and other critters.
Apple Centerpiece Decor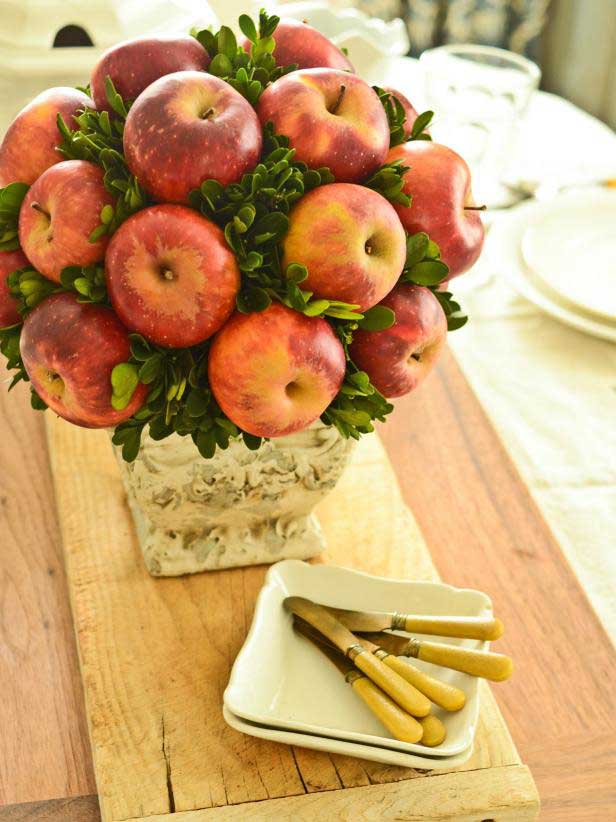 A topiary fresh apple centerpiece is the perfect highlight for the center of your table. Although fresh apples won't last forever, they will certainly be worth using for a special holiday dinner or party. And, it's no different than using fresh flowers to decorate your home.
Use some florist foam to poke the apples into. Then fill in all of the gaps with your favorite greenery.
More Table Apple Decor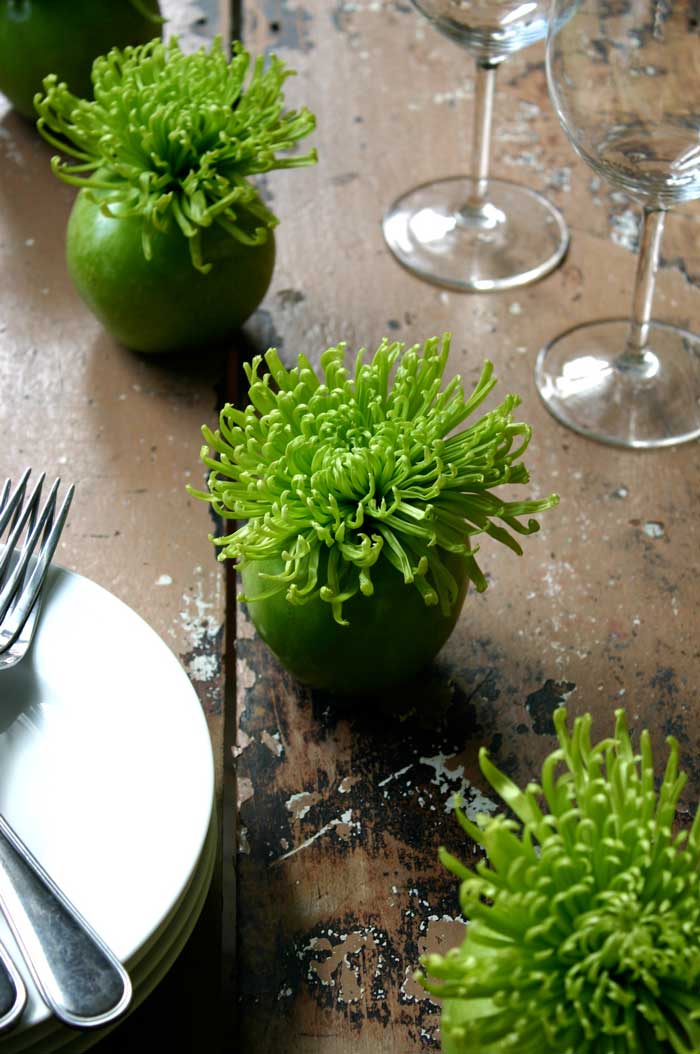 Another option to a single table focal point, is to scatter smaller apple decor pieces throughout the table. These little apple vases are filled with spider mums for a super fresh and creative look.
With this idea, you can also vary the look a lot depending on the color of apples that you choose and how you fill them.
Dried Apple Garland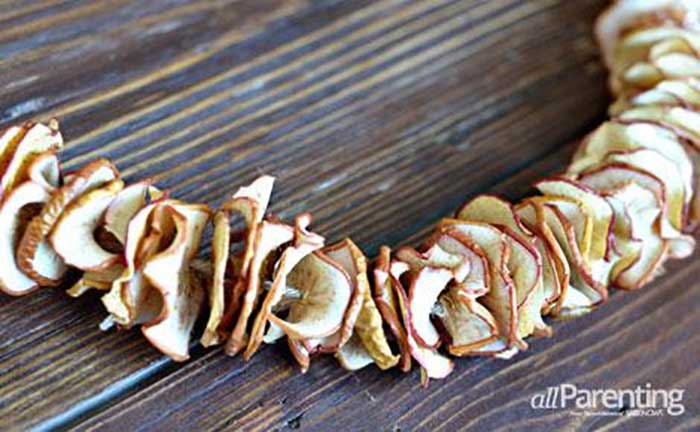 You can also dry apples to use in decorating. Once the apples slices are dried, use them to create a fun Fall garland. A fireplace mantel or shelf is a perfect place to drape an apple garland.
Apple Vase Filler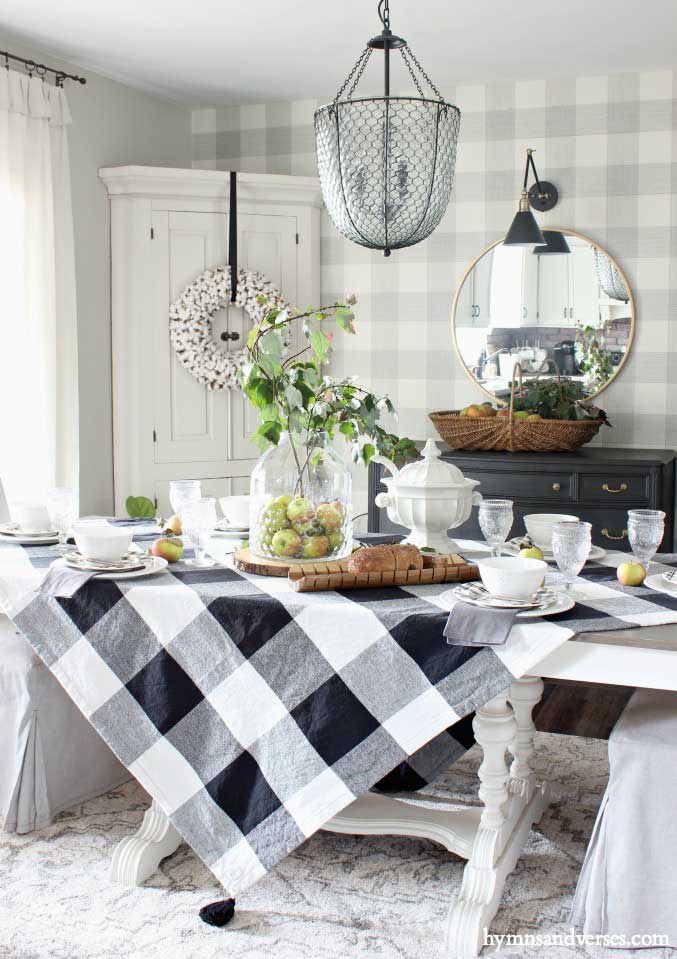 I love using unique things as vase fillers. Apples are a perfect choice to fill the bottom of a glass vase. When you add your greens or floral picks, you have the perfect centerpiece with a Fall twist.
Fill A Canister Or Bowl With Fresh Apples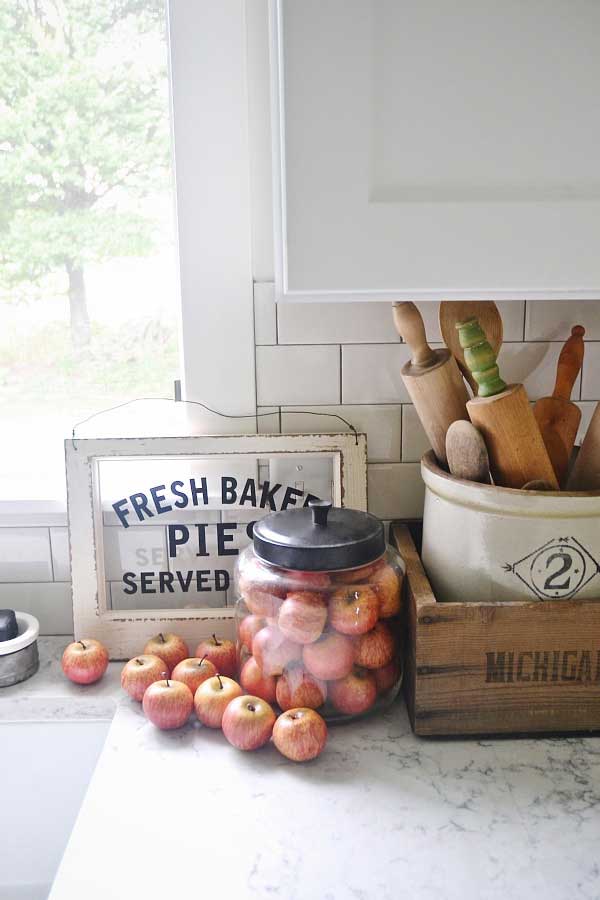 A simple canister overflowing with apples is such a homey look in a farmhouse kitchen. It really doesn't take a lot to enjoy some good apple decor.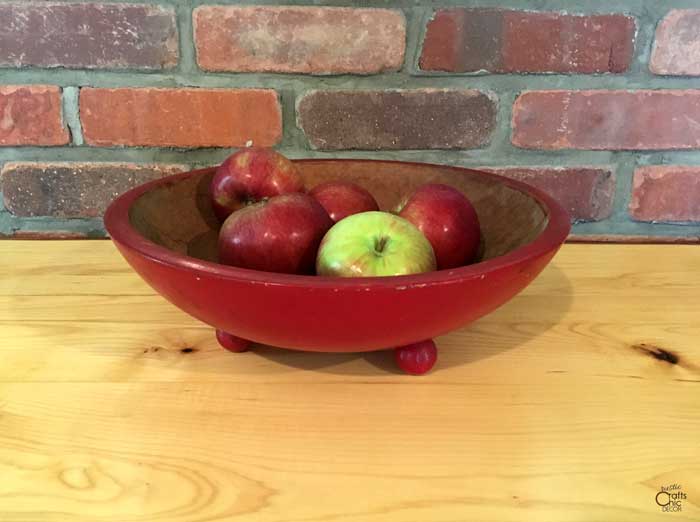 From farmhouse to modern rustic to cabin decor, you get a warm punch of color just by displaying apples.