Arts and craft fairs are back! After the height of the pandemic, things are now getting back to normal. If you are new to selling at arts and craft fairs or simply need a refresher on how to find a craft fair to sell at, I have some great tips for you. I have participated in several craft fairs in Michigan in the past and plan to do more in the future. There are some great resources to use for finding just the right craft fairs to participate in.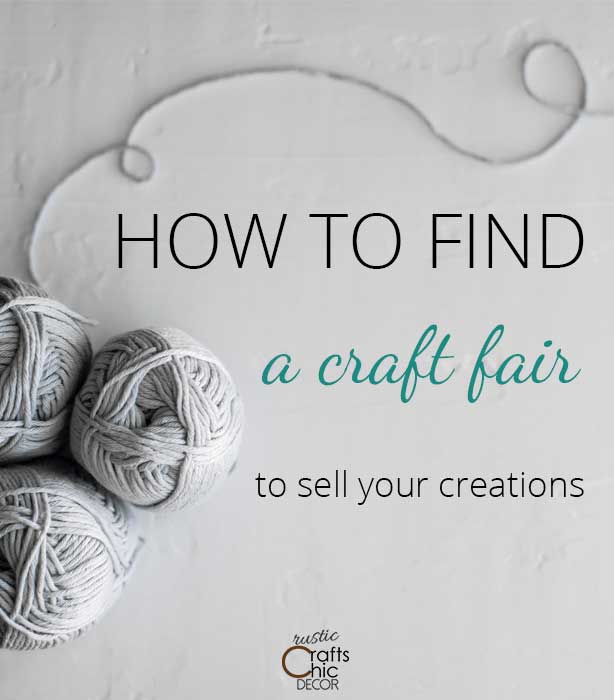 How To Find Craft Shows In Your Area
All of the following resources make it easy to find craft shows in your area as well as any other city or state. Since you might want to travel around for fairs, these extensive resources help you especially when you're not as familiar with a specific location.
Use FestivalNet


FestivalNet is a great resource to find craft shows in any state or province. It's a popular directory for promoters to list their fairs. So, as long as the show has been listed, you will find several opportunities in your area. FestivalNet also offers memberships with even more perks than just finding shows. You can get detailed information on how to apply for shows which makes it handy for quick research. On top of that, you also have the ability to have your own shop in the FestivalNet marketplace. This way you can sell at both fairs and from your online shop. Just click on the link above to get all of the details on their services.
Your Local Chamber Of Commerce
Because there is a chance that not every fair, especially small ones, will be listed in a directory, your local chamber of commerce is a also a great source. When I am selling at craft fairs, I like to check with cities where I would like to travel to in order to sell. In the summer, I like to concentrate a tourist cities. Not only can you expect a greater crowd but it's fun to enjoy the area after the fairs are over.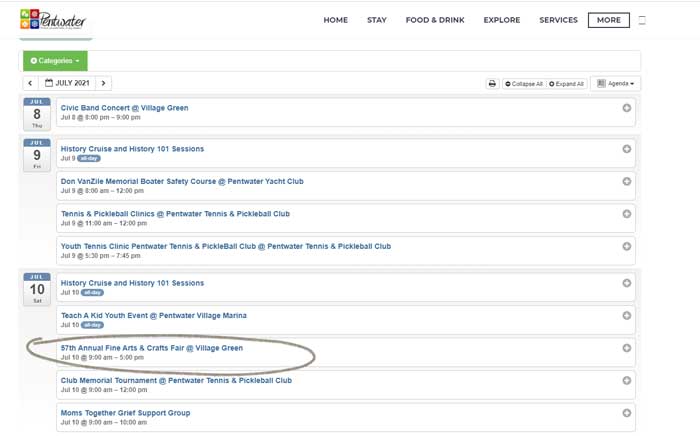 For one of my searches, I went to the Pentwater chamber of commerce website. From there, I clicked on events. Then, I scrolled through the list and found the annual crafts fair. If you know that a certain city has an annual show, it's an easy way to find the exact date and time. However, this is also a good way to find shows that you maybe never heard about.
Facebook Groups
It seems like you can find a Facebook group for just about anything and that includes craft show listings.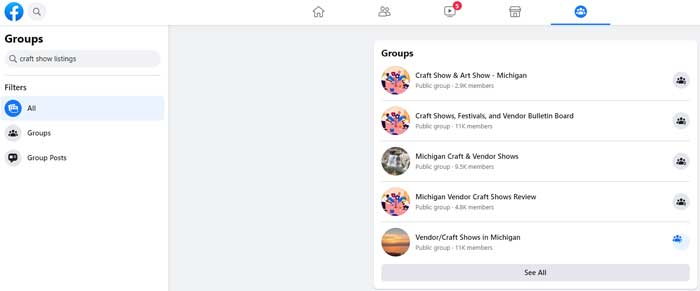 If you have a Facebook account, click on your profile and then click on groups from the listing on the left. Do a group search for craft shows and you will be shown a list of all the groups you can join. It's a fantastic resource for finding a craft fair to sell at. Plus, you can connect with other artists and crafters in your area.
Other Resources To Check
With the first three resources for finding arts and craft fairs, you should be all set. However if you still want to keep searching, there are a few other places to check.
word of mouth – talk to other crafters in your area
Craigslist
newspaper
Now that you know where to sell your crafts, you may want to check out the following posts for more important things to know when selling at craft fairs.