If you've ever wanted to start your own home business, you may have thought of turning your craft hobby into something more for profit. However, when you think of all of the things to make and sell, it can get hard to narrow down the best ideas. That is why I'm starting this list of ideas with the easiest things to make and sell. After all, it's the easy things that can typically be made faster and will help to build your inventory. It's important to have a large enough inventory so that customers don't have to be put on a waiting list. Chances are good that instead of waiting, they simply don't buy. Besides easy crafts, you may want to check out which crafts are the most profitable to make and sell.
Another thing to consider is where you will be selling your crafts. If you are opening an online store, how big or heavy your items are will effect the shipping cost that you have to charge. Depending on your item, a high shipping cost may not be worth it to your buyer.
If you decided to sell at craft shows, you need to consider how you will transport your items. Small items like jewelry or candle holders may only need bins and your normal vehicle. Larger items could require a trailer. You also need to fit your display items such as tables, tents, and racks. To get a better idea of what is required, check out these craft show display ideas and must haves.
Before I get into the general crafts that are easy to make for selling, I should note that holiday items are especially popular. In fact, Christmas crafts are probably the easiest and most sought after. Almost everyone can use a new ornament or other holiday decor. Make sure to check out my post specifically for Christmas crafts to make and sell. Along with decorations, gift items are also good sellers. Things like coasters, picture frames, and even keychains make good general gift items. You will want to check out all of my DIY gift ideas for more inspiration. And, anything that you can personalize gives you a sales edge.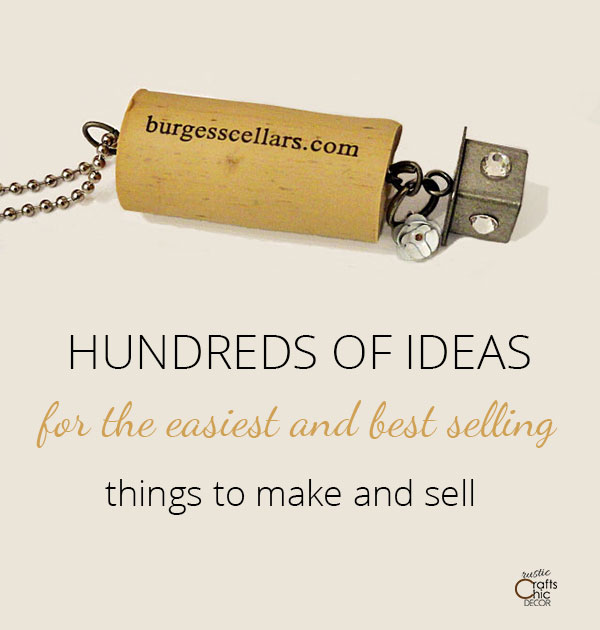 Ideas For Things To Make And Sell
Because there are so many ideas, I have broken down the list by type of craft. You will obviously want to make what you are good at. And, what you are good at should come easy to you. If you are looking to learn a new craft, start with the basics and work your way up from there. Even simple to make crafts are good sellers. Just make sure that the materials you use are both decorative and trendy. This isn't the time to use up old craft supplies that you no longer like. If you don't like the styles, it is likely that other people won't either. Keep up on styles and you should do okay.
Beading Crafts
What I love about beads is the huge variety of colors, shapes, and textures. No matter what style you want to have, there are beads that will fit the need. Besides beads, there are fun charms and other trinkets available to add to the designs. If beading is what you like to do, there are plenty of ideas for things to make and sell. The following ideas are good sellers and will help to inspire your creativity.
Keychains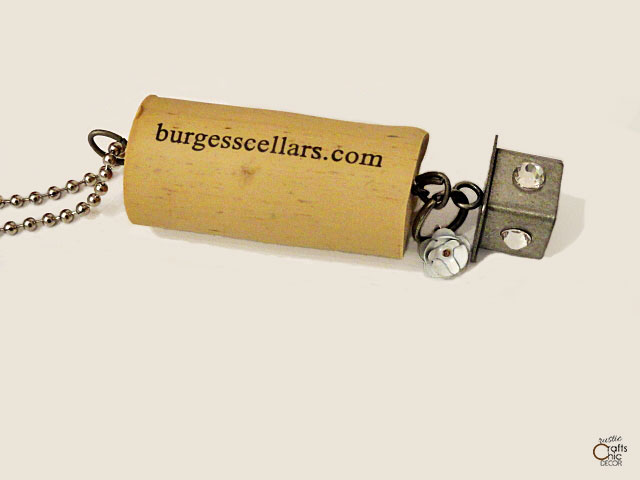 Keychains are one of those items that people will easily pick up even if they already have one. They want to replace what they currently use, buy one as a gift, or separate keys onto a variety of rings. Use a combination of beads or charms for a variety of fun styles. If your keychain has a special feature, you might want to highlight that on a small sign. These particular wine cork keychains will float if they are dropped in water.
Jewelry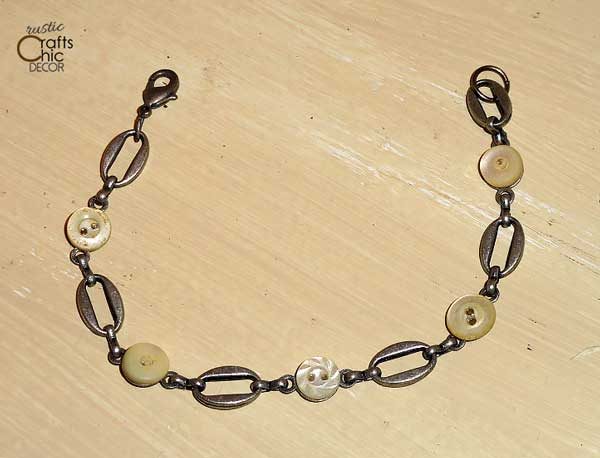 Jewelry is always a hot seller. Try coming up with some unique designs that are also trendy. Since so many people sell jewelry, you will want to make yours stand out in some way. The way that you display your jewelry will also have an impact on your sales. Professional looking displays that show off your jewelry in the best light will go a long way toward selling. Besides beads or precious stones, you can also embellish jewelry with things like vintage buttons, old typewriter keys, and industrial objects.
Wind Chimes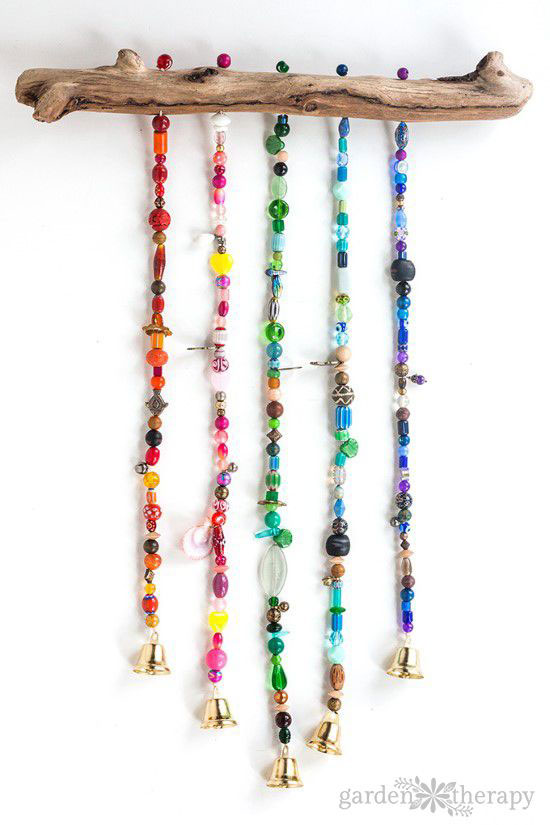 Decorative items for the yard are also extremely popular with craft sale shoppers. A beaded wind chime can take on such a variety of different looks. And, you can add a variety of metal objects to the chime to create some unique sounds. Again, try a variety of different looks, shapes, and sounds to see what is appealing to the most shoppers. This makes wind chimes an especially fun and easy craft to make.
Fabric Crafts
Working with fabric is another craft that is super versatile. With all of the different fabric designs and things to make, you can produce quite a variety. Play around with different colors, patterns, and textures. You will soon get a feel for what most people like. Here are some of the most simple fabric crafts to make.
Pillows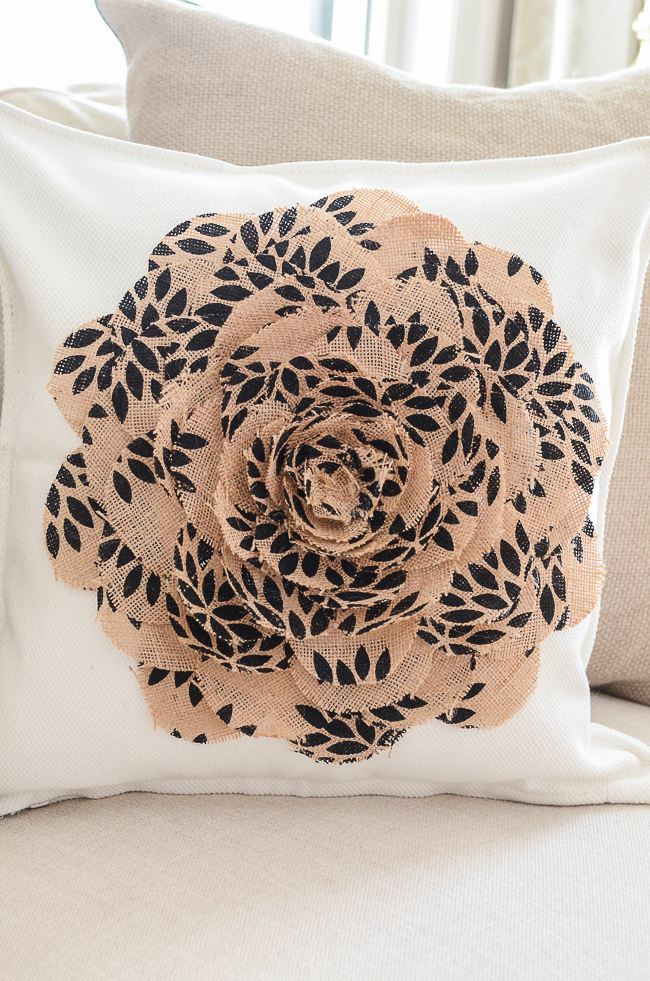 Decorative throw pillows are also great sellers and they are easy to make. Even this intricate pillow with the large burlap flower is easy. The flower is a no sew project! Experiment with different fabrics and styles to come up with some that are unique and fun.
Napkin Rings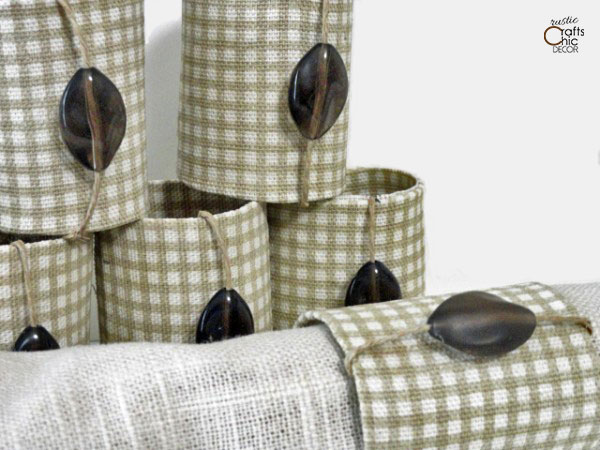 Every holiday or season can require a different style of napkin rings. This makes the craft a hot seller. Make a variety of fabric covered napkin rings to fit each occasion or table style. These particular napkin rings are super affordable to make because they use empty toilet paper rolls as the base. Once they are covered in fabric, no one will know your little secret!
Purses And Pouches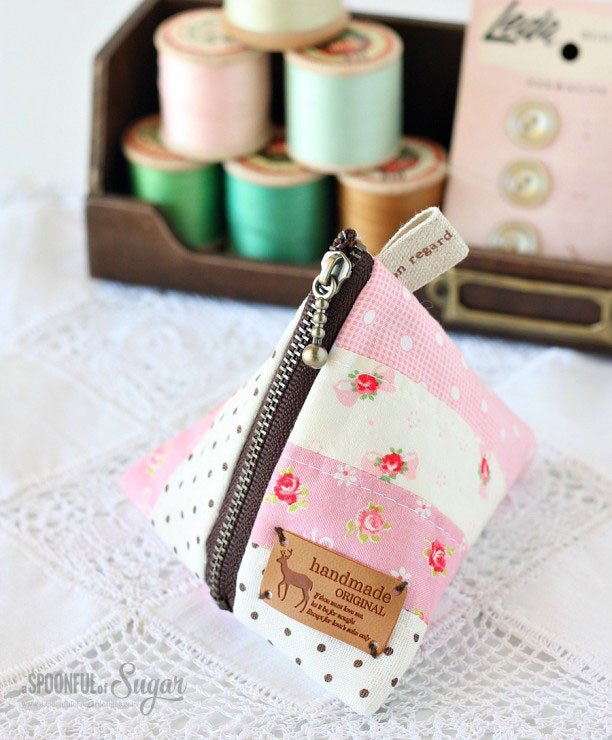 Who doesn't need a little pouch to store trinkets in? Any type of purse, pouch, or organizational roll that you can make will be sure to sell. It always helps to give your items a professional look as well. Add labels to really give a high end look.
Christmas Ornaments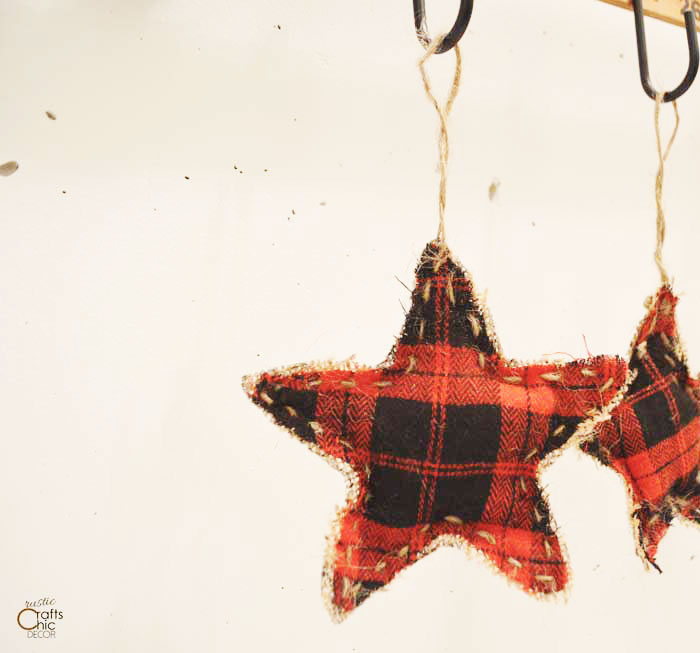 Any Christmas decorations are fantastic to make and sell. Christmas ornaments are especially popular. Whether you make decorative balls or fabric stars, there are plenty of ideas to choose from. Just check out these ten DIY Christmas ornament ideas.
Nature Crafts
You can also use items from nature to make cool rustic decor items. With the popularity of farmhouse style and other rustic decor styles, these items are often sought after. The neutral styling of nature crafts make them popular with both men and women. Here are some of the best selling nature crafts that are easy to make.
Coasters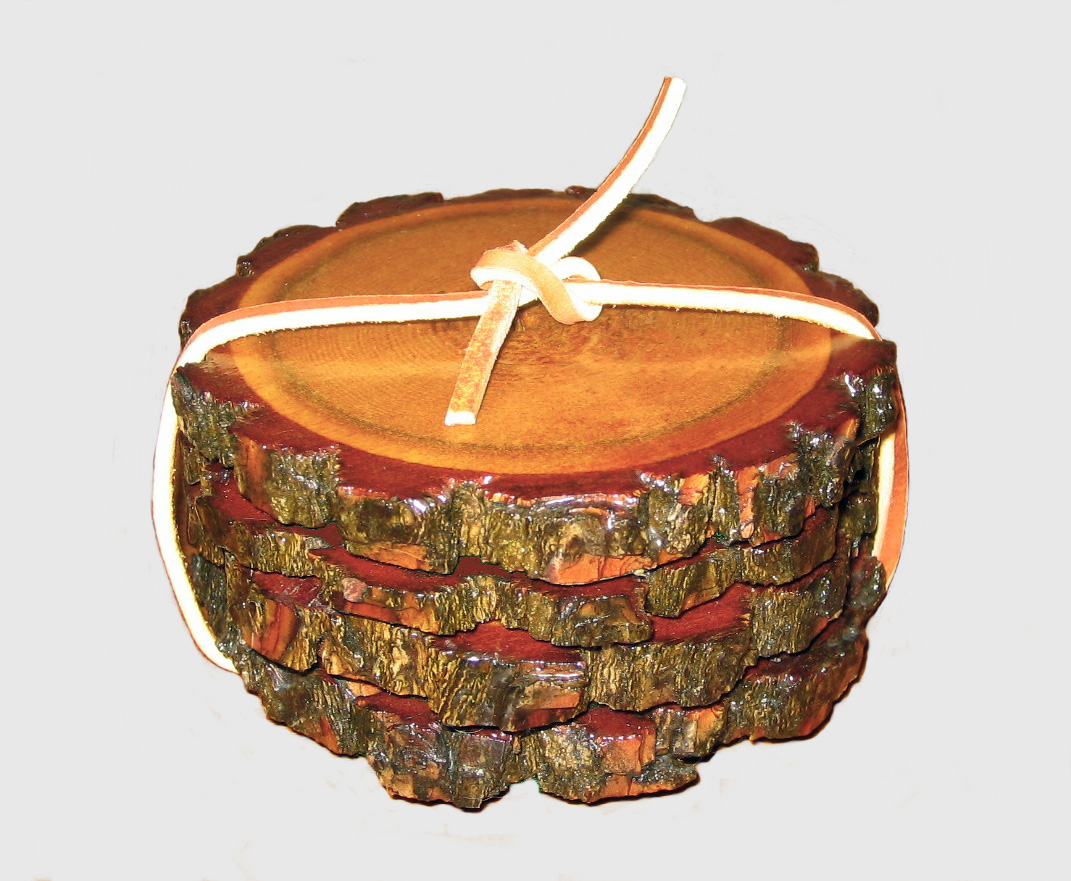 Here is another item that people tend to buy. Coasters with a unique style are always eye catching. It's an easy item for most people to pick up for themselves or as a gift. Whether you make them from nature, tiles, or even wine corks, you can give them custom styling to make them unique.
Candle Holders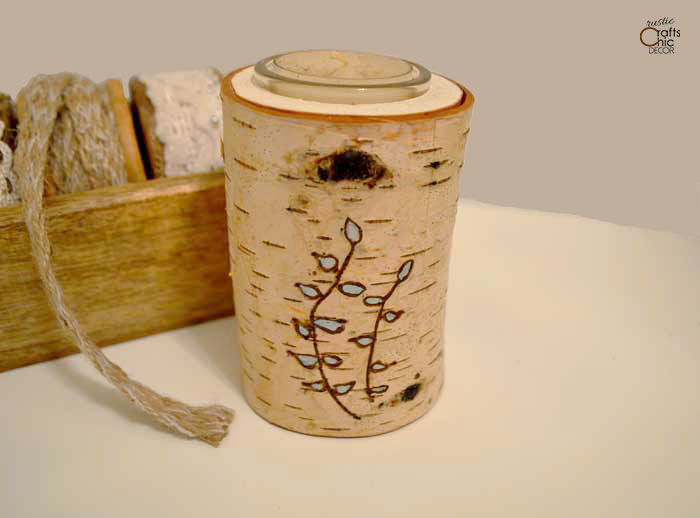 No matter how many candle holders I would make, they would always sell out. I've made the from logs, branches, and metal coils, I use different types of trees, single holders and groupings, and added designs like wood burning and paint. When you provide a lot of variety, there are more chances that one of the designs will appeal to someone.
Other Popular Things To Make And Sell
Besides all of the ideas based on the type of crafting that you do, there are some other items that fit more into general craft ideas. I'll focus just on the easy crafts that tend to sell well.
Picture Frames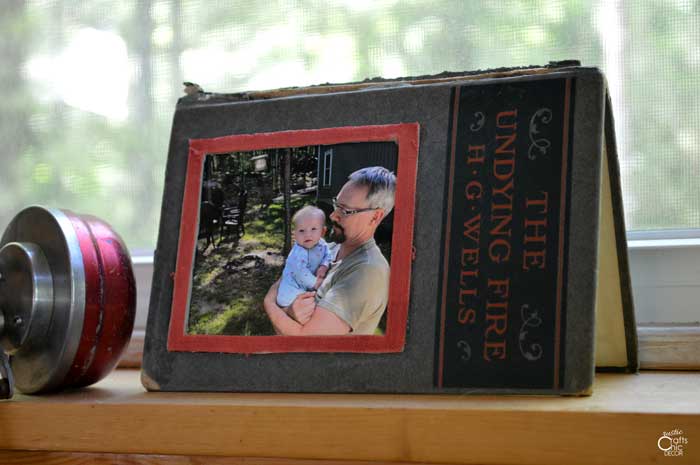 With all of the pictures people have to display, it's no wonder that picture frames sell well. When that frame is unique, it tends to capture more attention. You will want to check out all of these DIY picture frames for inspiration.
Signs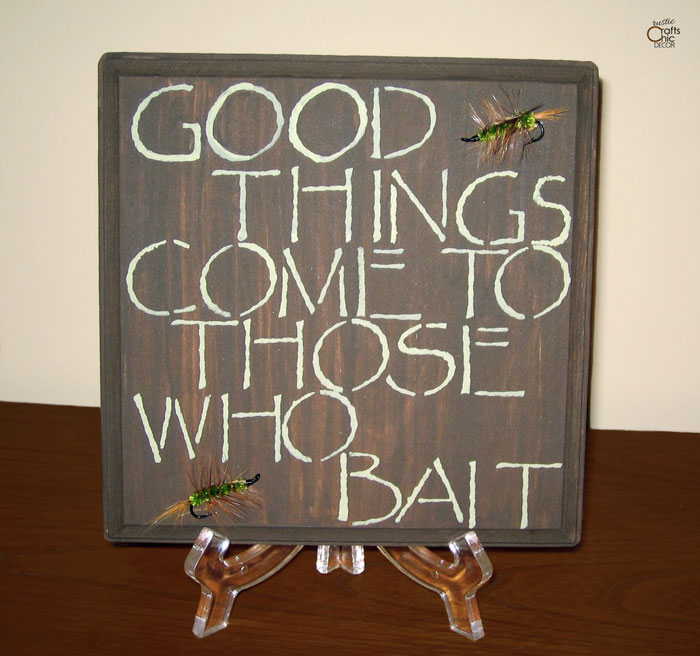 Any type of sign has the possibility of being super popular. You can appeal to a person's hobby, style, or interest just by what you are quoting and how you put it together. Make a variety of different sizes that can fit a wide range of needs.
If you are still looking for more inspiration, make sure to check out the following links for hundreds of more ideas and craft projects. The key things to remember are to make your item unique and create something that is easy for you.
Don't Miss Out On Future Business Tips And Craft Ideas!
Get the latest craft project trends and business tips, right to your inbox, by subscribing now. Just enter your email address below!