The entry hallway into your home doesn't need to be just a simple path leading from the door to a main gathering room. It can be an attractive spot that your guests will actually want to linger. The feel of your entry can overflow to the overall feel of your home.
Hallway Decor Ideas
Even if your hallway is quite narrow, there are ways to visually make it appear larger and more welcoming. A light color on the walls can help to open the area up. I just painted one of the walls in my hallway a bright white and added some trim for a board and batten look and was surprised by how much that little bit visually widened the space.

You can see the before and after for this project at my Unique Board and Batten Post.
To make your hallway especially inviting, I found these hallway decor ideas that are warm and friendly.
1.  Pastel Wood Wall Hallway by Inspiration For Home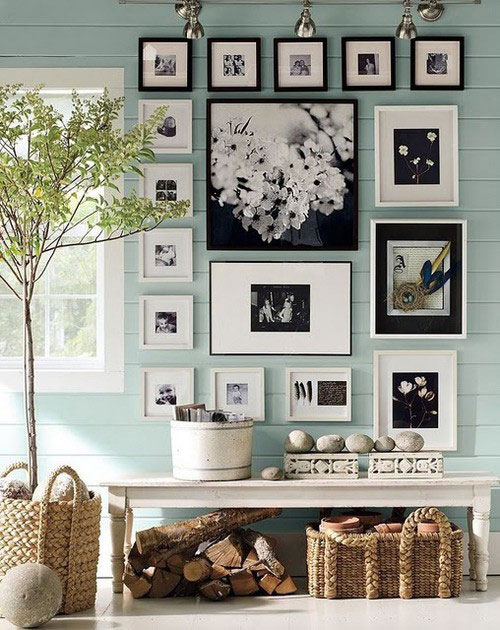 Here is an idea that I would like to totally repeat if I had the space.  I could definitely take all kinds of inspiration from this setting.
2.  Rustic Red Hallway by Country Living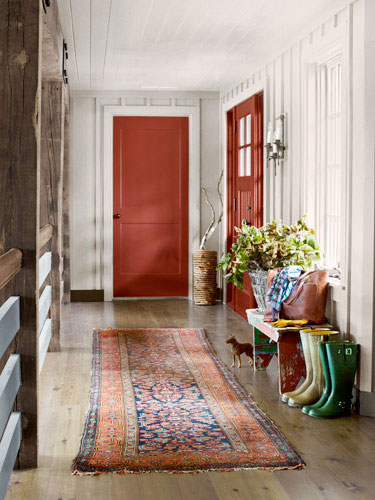 This rustic hallway is definitely warm and welcoming with the wood floor and walls, colorful rug and rustic red doors.
3.  Small Hallway Area by Lille w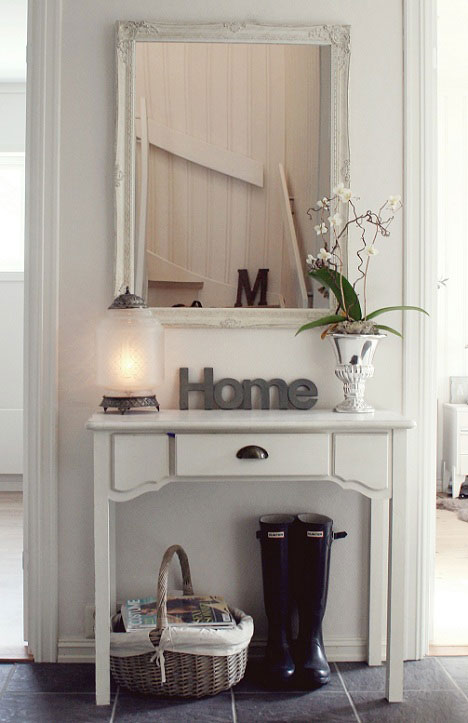 A small area can have lots of impact with the right decor.  This mirror and table are the perfect base for the rest of the chic hallway decor.
4.  Hallway With Rustic Wood Wall by Ariela Designs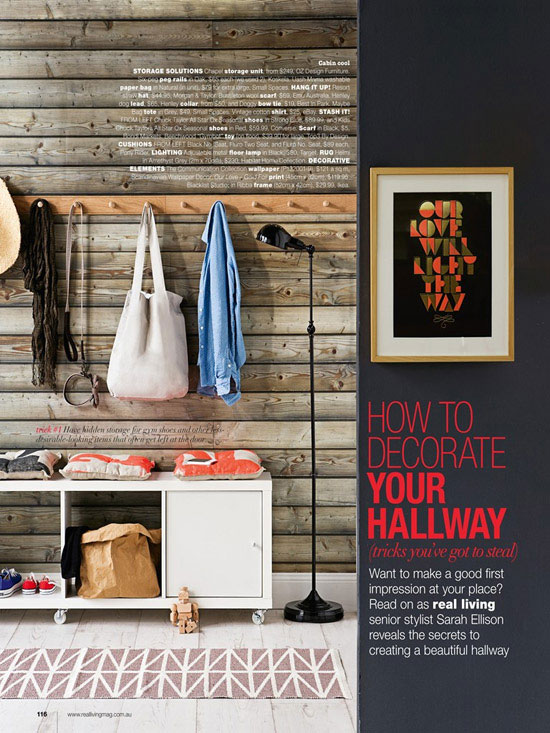 Here is another hallway that I just love the walls on.  I could just plop down on that bench and hang out for a little while!
5.  Vintage Door In Hallway via Emily Foster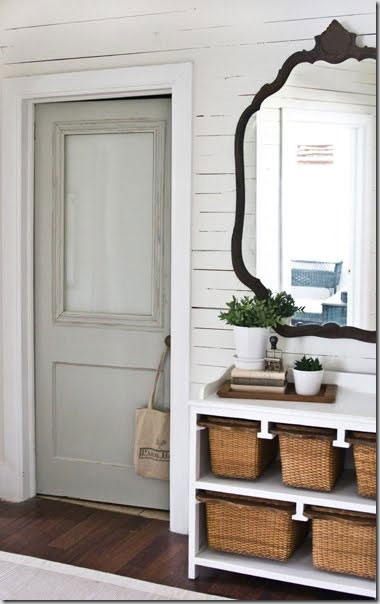 Besides using wood walls in hallway decor to add inviting interest, vintage doors are also a great way to add charm.  Any modern doors, leading from a hallway, can be replaced with vintage doors normally found at architectural salvage stores.
I hope you have been inspired!