If you give more than just a hoot about owls, you might like decorating your home with some whimsical handmade versions. Owls are extremely popular in kids rooms but are adorable wherever you want to place them in your home. I tend to love birds of all kinds and enjoy bird crafts in general. However, today I am focusing on owl craft ideas that are super creative and adorable.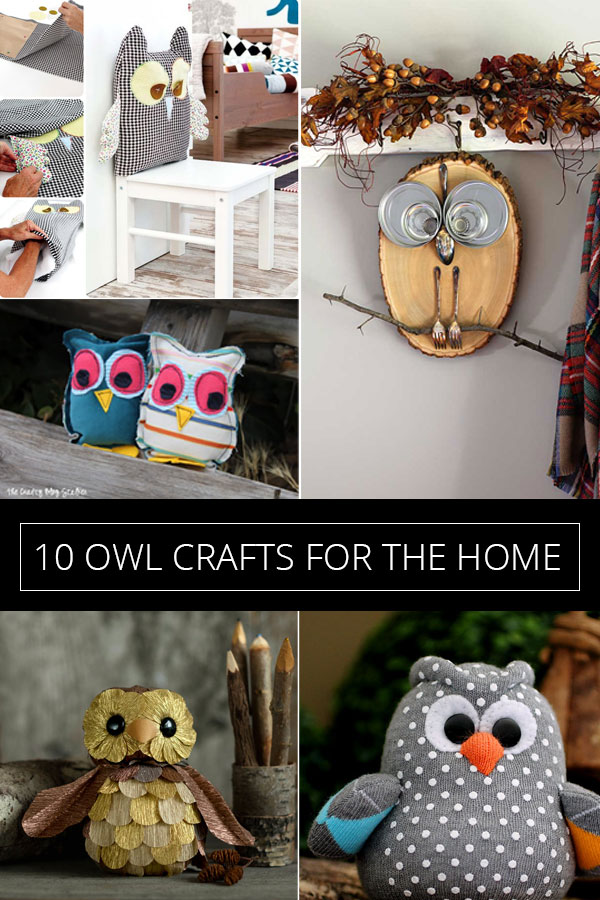 This post contains recommended product links. If you make a purchase through one of the links, I will earn a small commission at no cost to you.
Although you may have seen plenty of creative kids owl projects, these crafts are geared for adults. That's not saying that the end product won't end up in a kids bedroom or playroom though! Between rustic owl crafts and whimsical owls, there are enough ideas for every room in your house.
DIY Wood Slice Owl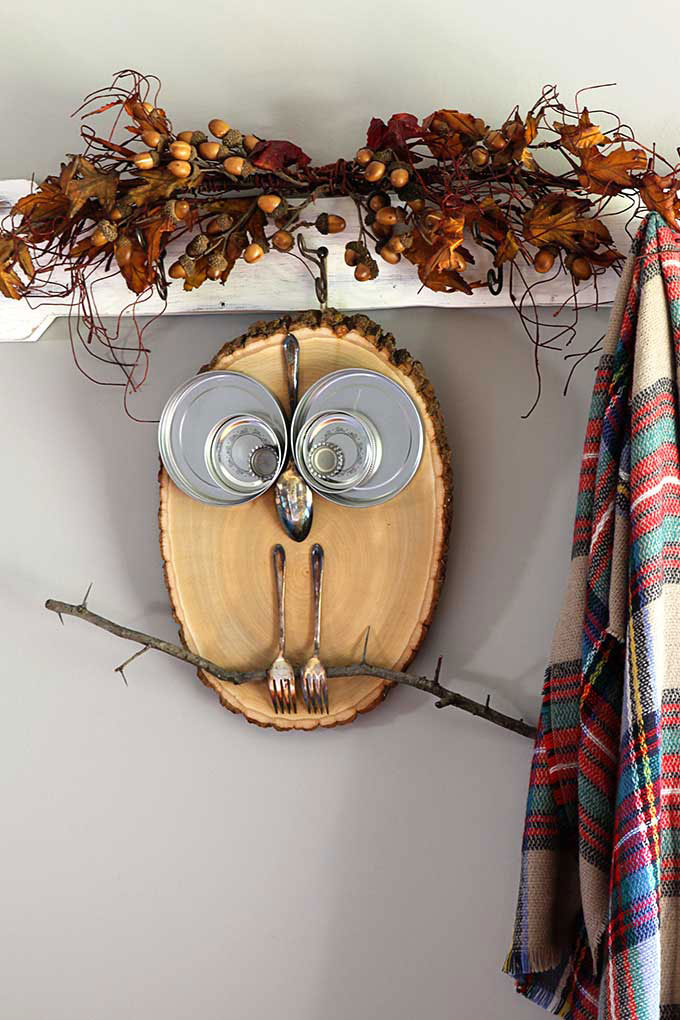 How creative is this adorable owl? Whoooo would have thought you could make such a cute owl from upcycled pieces? I love all of the rustic goodness in this project. A large wood slice is the perfect base to get started. Between the items from nature and the tarnished utensils, the owl is perfect to hang in any rustic home.
DIY Foam And Crepe Paper Owl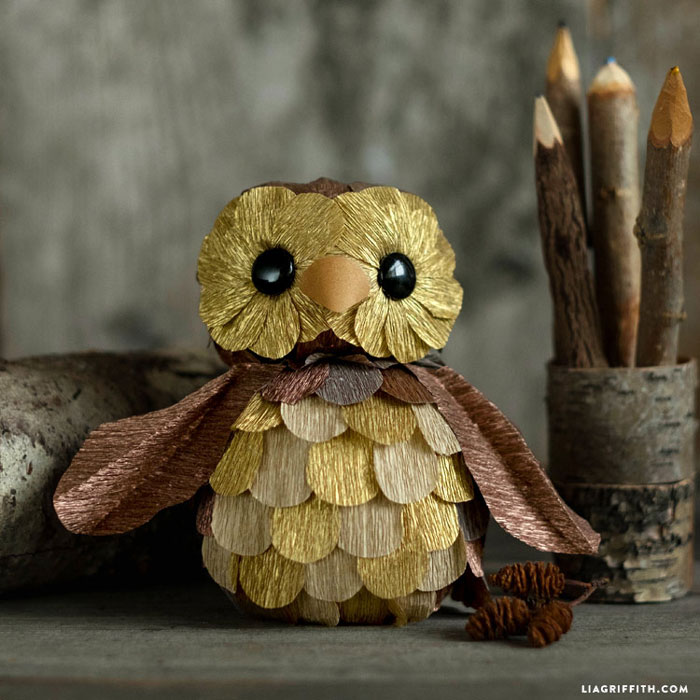 This cutie makes a perfect decoration for a desk. All you need is foam and crepe paper to do this craft. Then with a little shaping, cutting, and gluing you end up with a fun rustic owl to display.
Pine Cone Owl Craft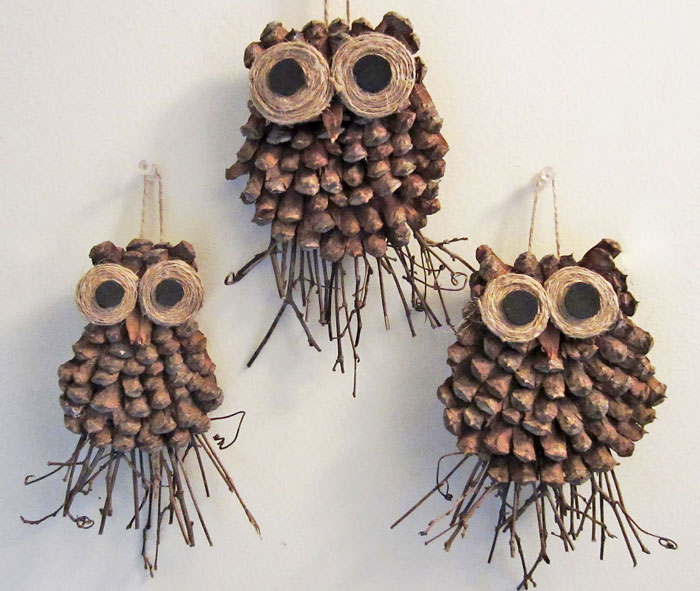 If you are already a fan of pine cone crafts, you are going to love these owls made from pine cones. They are so simple and rustic, you will want to be hanging them all over. I'm thinking from windows, hooks, or during Christmas on the tree.
Toilet Paper Roll Owls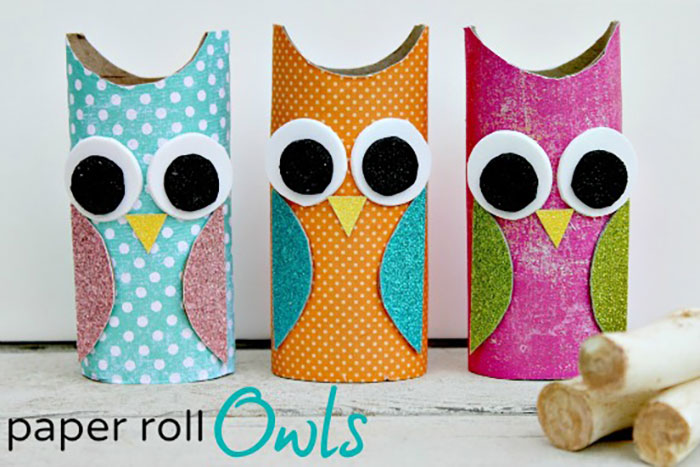 I love when you can recycle a common household trash item to make something new and decorative. Toilet paper roll crafts are filled with more possibilities than what you might think. These adorable owls would look so cute lined up on a shelf in a kids room.
Whimsical Sock Owl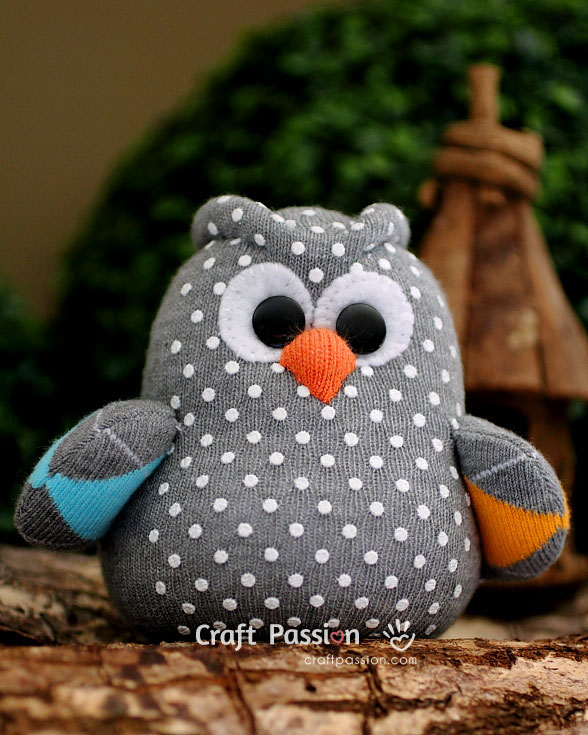 And, what about all of those old socks that you may have lying around with no mate? No need to throw those out when you can turn them into a sweet cuddly owl. These are so cute that you may even want to purchase new socks just for the owl craft.
Easy Owl Stuffies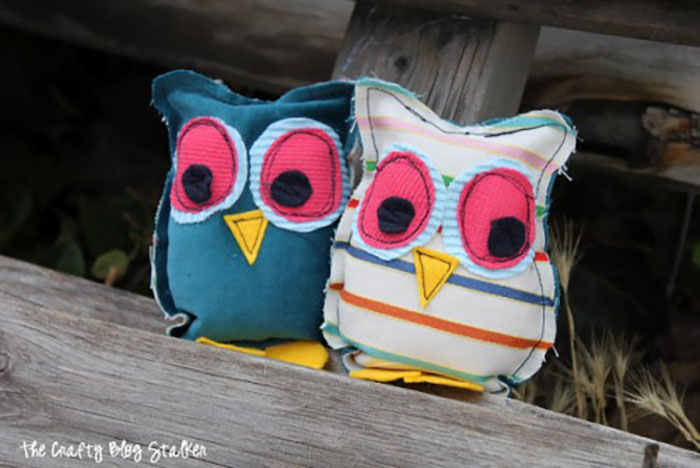 Here is a simple sewing project that will make your kids day. Whip a few of these up for some fun play time or decor. Of course, if you don't want to sew you could always use fabric glue in place of the stitches.
Owl Chair Cover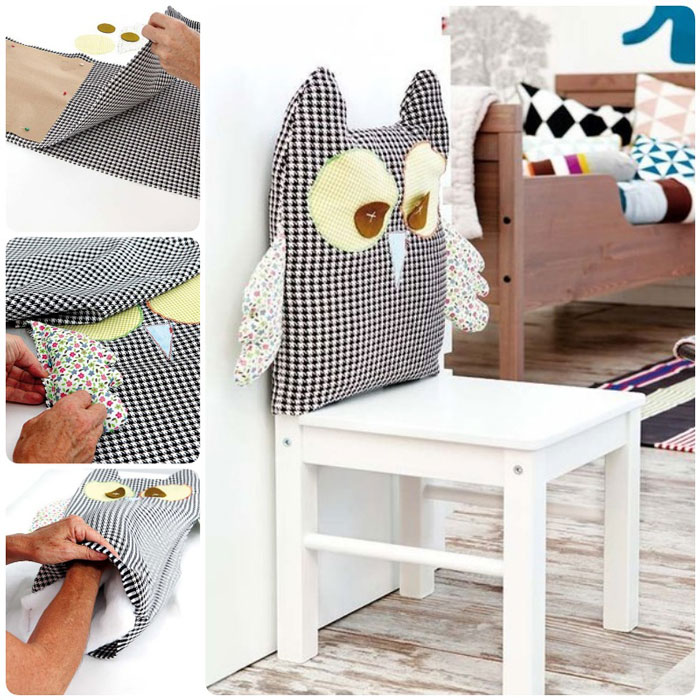 Chair covers are a great way to add some warm style to a space. When you make the chair cover in the shape of an owl, you get so much more bang for the buck. This is such an adorable way to create fun and cheerful decor.
Snuggly Owl Hand Warmers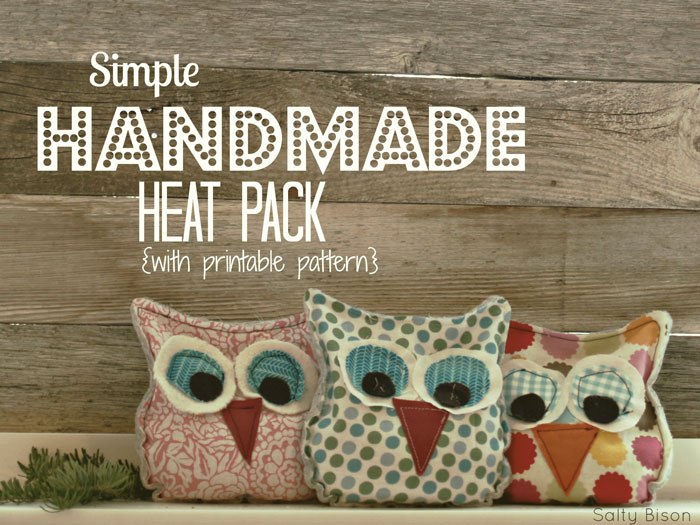 Hand warmers are fun to make and give out as gifts. Just think how much more fun it would be to receive in the shape of a whimsical owl! A whole basket of these would be so cute sitting ready to go at the back door or mudroom.
Owl Door Stop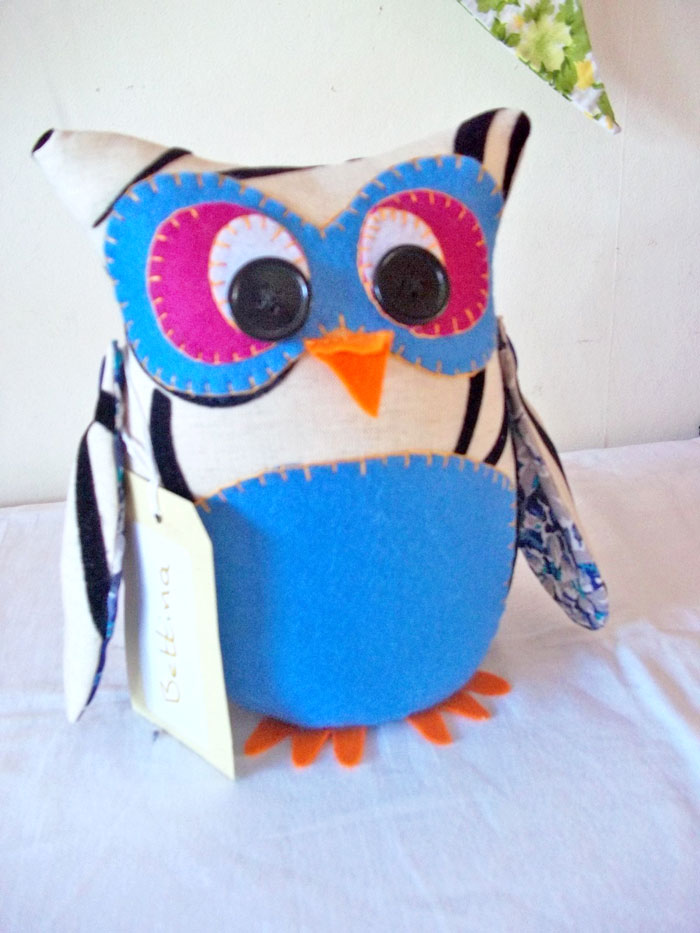 Have a little fun with a doorstop by creating a cute owl to do the job. You can make these as whimsical or rustic as you want depending on the fabric that you choose.
Simple Owl Pattern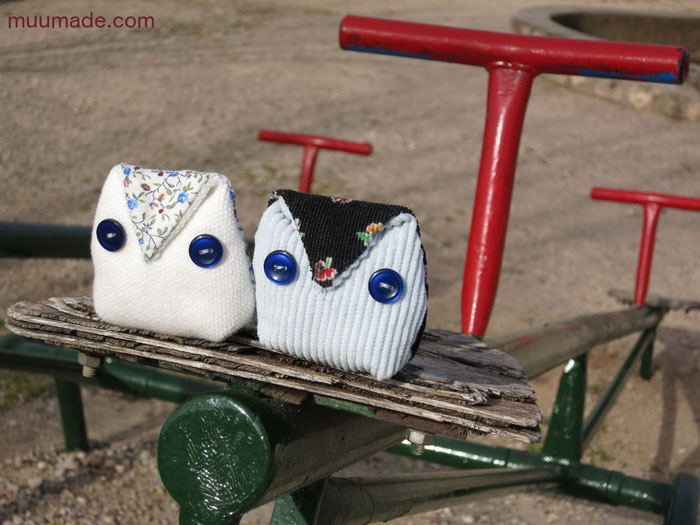 Finally, if you are looking for a super simple owl pattern, simply download this one from Muumade. Make a bunch and display them wherever you see fit.