One thing that I never thought I would use to decorate my home with is toilet paper rolls! I could see using the empty tubes for a fun kids craft. But I just couldn't picture such a thing in my home. Well, sometimes you just need to think a little more creatively I guess. Once I started thinking about the possibilities, the ideas just came rolling in. Now I have a creative collection of toilet paper roll crafts that can easily be done to use inside your home for decor or entertaining.
So, these craft projects are focused for the adult, although kids can do them too, to use in and around the home. Whether you are planning a party, organizing a craft room, or decorating your home, you will find a project that you can use empty toilet paper rolls for!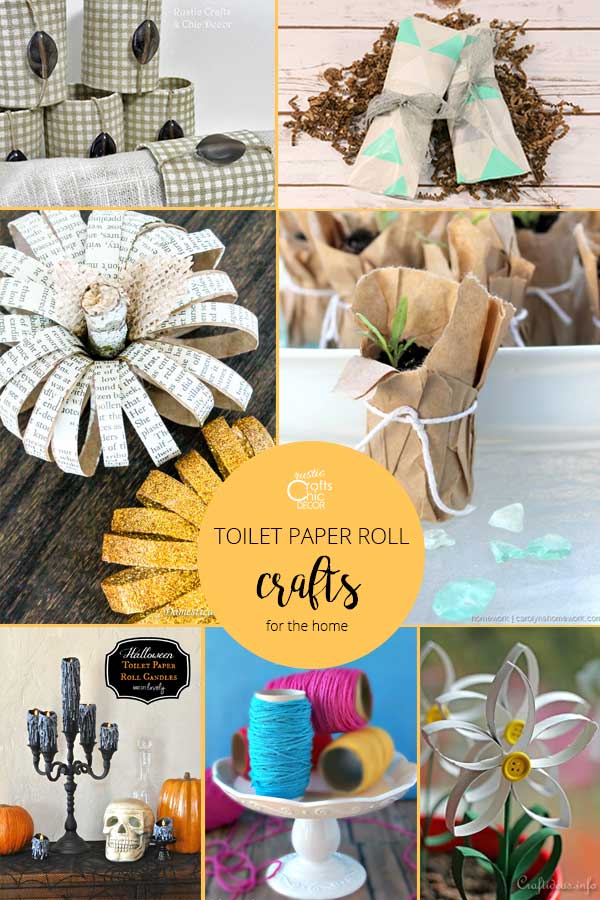 Ideas For Toilet Paper Roll Crafts
What I especially like about toilet paper roll crafts is that they come in handy during a pinch. If you need a quick way to decorate for a party, it's easy and affordable to create something in a particular theme. Check out these creative ideas that can also be customized easily to your own taste.
Decorative Napkin Rings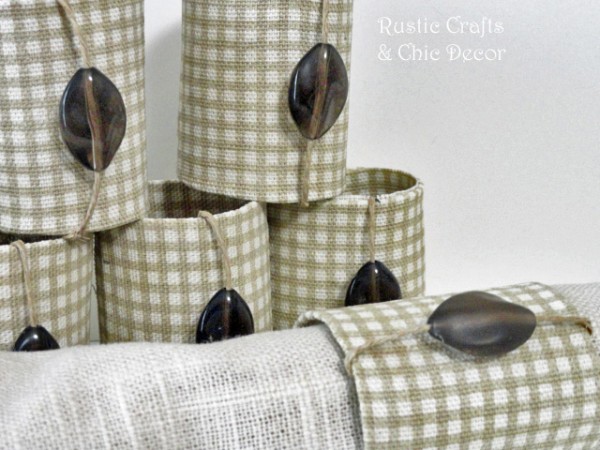 Napkin rings are definitely something that I don't use everyday. However, if I am having a dinner party, I like to take time to decorate the table. What I love about toilet paper rolls is that you can cut them down and cover them in so many different ways. It also doesn't take much time to put them together. These napkin rings are fairly neutral so can be used over and over. You can cover the cardboard tubes in fabric, like these, or wrap them in twine or other rope. Really anything goes.
Rustic Chic Pumpkins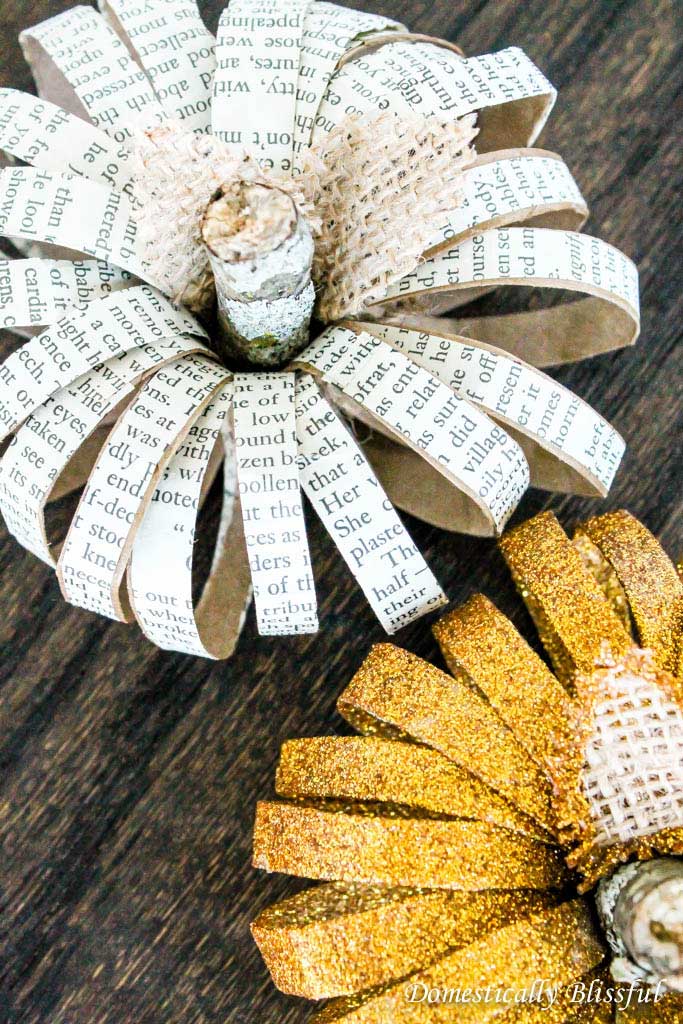 I love to set around a variety of pumpkins in the Fall season. This is yet another creative pumpkin project that can be made quick and easy. Cover the paper tubes in book pages, glitter, fabric or anything that fits you style. Since they're not expensive to make, go ahead and make a fun assortment to fill your home.
Pretty Craft Storage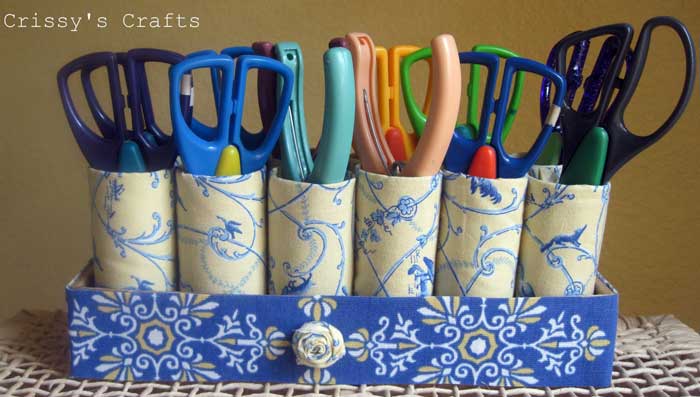 You can never get enough craft room organization. Homemade craft storage has so many benefits. It's affordable, customizable and keeps you creating. The toilet paper rolls are just the right size for organizing scissors and other tools.
Organizers For Yarn Or Twine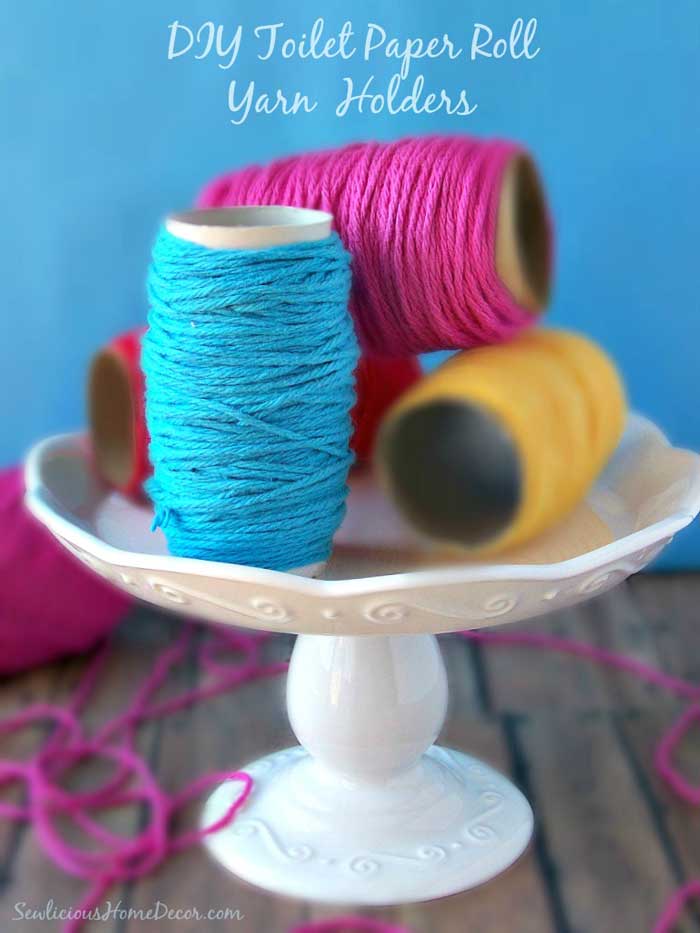 Another option to storing things inside a toilet paper roll is to wrap yarn or string around the roll. This keeps all of those bundles nice and neat. All of the colorful rolls would also look nice displayed in a basket or a tray.
Decorative Gift Containers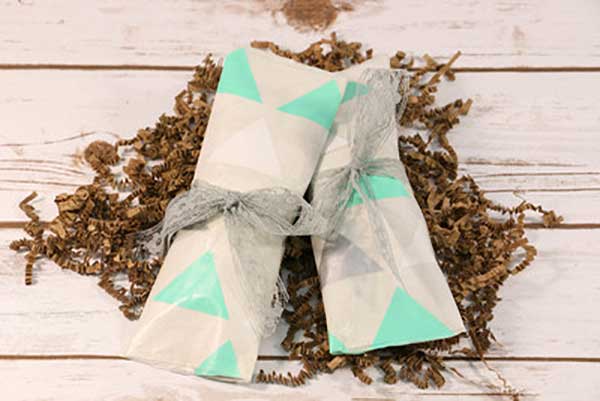 There are so many times when I need to wrap a small loose gift. Most of the time I resort to a small gift bag. However, I usually need to go out and buy one. When I save toilet paper rolls and leftover wrapping paper, I always have an option for those small gifts. Empty toilet paper rolls great to use as small gift containers. Just insert the gift into the protective cardboard and the wrap with pretty paper.
Spring Party Daisy Centerpiece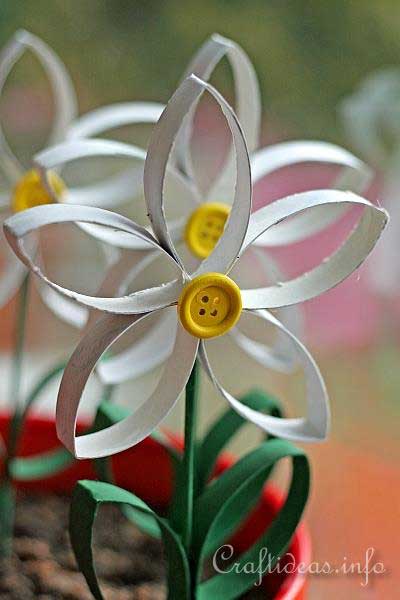 Here is another party centerpiece idea. In the summer, a lot of us entertain outside. To give the outdoor area a party atmosphere, you can either purchase themed decorations or make your own. Once again, toilet paper rolls come in handy for that. It's easy to make cute daisies and them place them in pots on or around your tables.
Halloween Candle Holders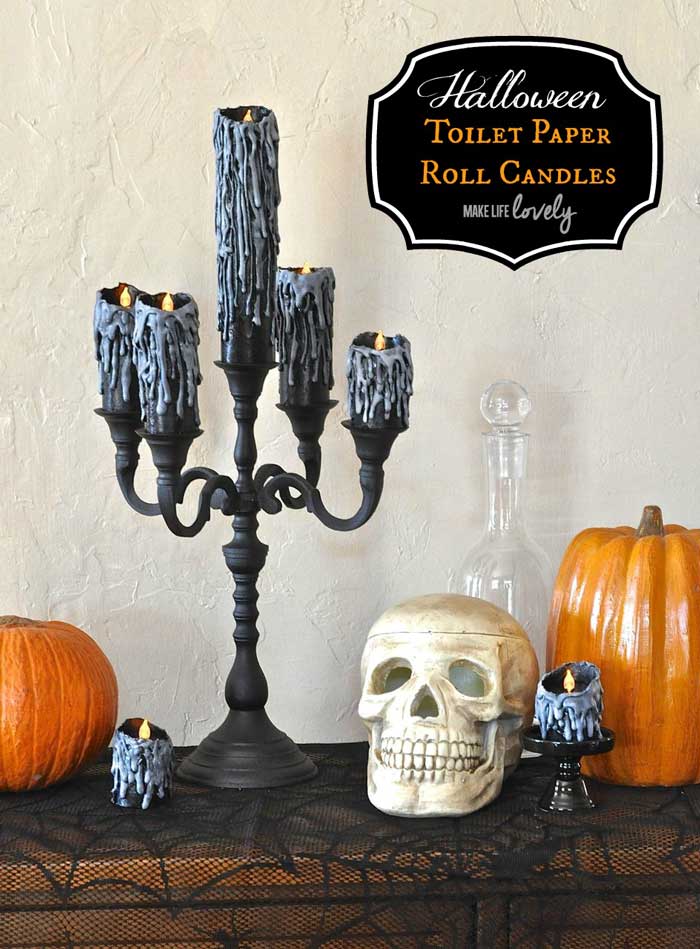 For a Halloween party, those empty tubes make great spooky looking candles. Put them on a candle chandelier or simply set them around as is. I love how these "candles" are displayed, at varying heights, with the rest of the Halloween decor.
Whimsical Wall Art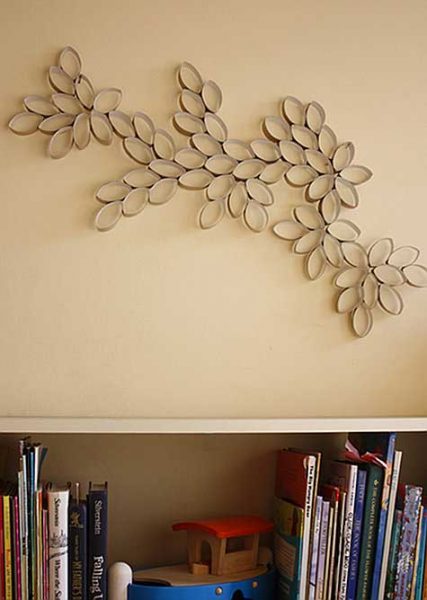 To add some interest to a wall, you can make a fun design with toilet paper rolls. This is an easier option than wallpaper and adds a cool textural dimension. Paint them the same color as the wall or make them a highlight in another color. You can even paint them with metallic paint to make them look like a metal embellishment on the wall.
Perfect Seedling Pots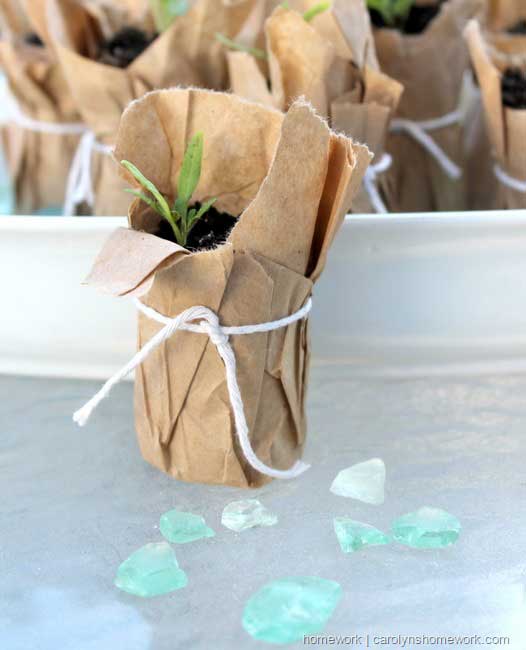 Using the cardboard tubes to hold new plant seedlings is a great way to recycle. Not only are you using up something old but you are giving back something new. These little seedling pots are cute enough to give as party favors.
Organize Your Cords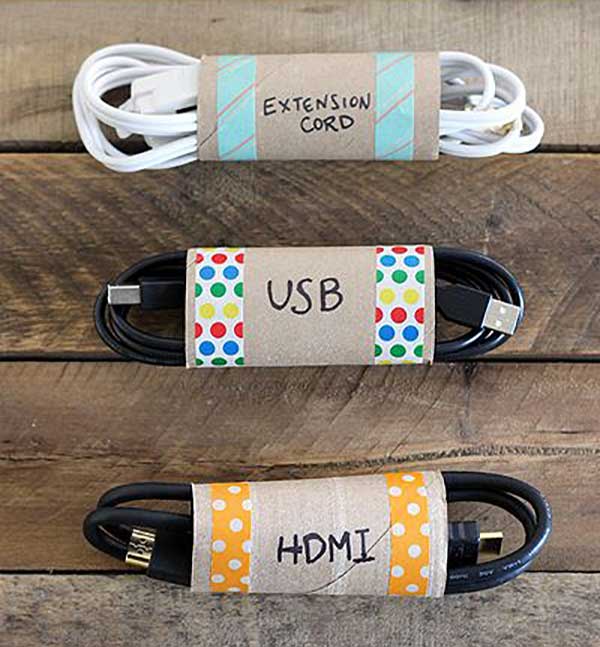 Do you hate it when your cords get all tangled together? Now you can keep them organized by inserting the coils into a toilet paper tube. Label and decorate them for easy reference.