An easy way to add some rustic warmth to a modern kitchen is to display some wood accessories. One popular tool, that is being seen in kitchens everywhere, is the wooden cutting board. It's no longer just a tool to be taken out when necessary. Because of the warm wood tones, decorating with cutting boards is a popular way to add rustic character to an otherwise bright kitchen. Whether new or vintage, cutting boards are now seen on display in so many styles of homes.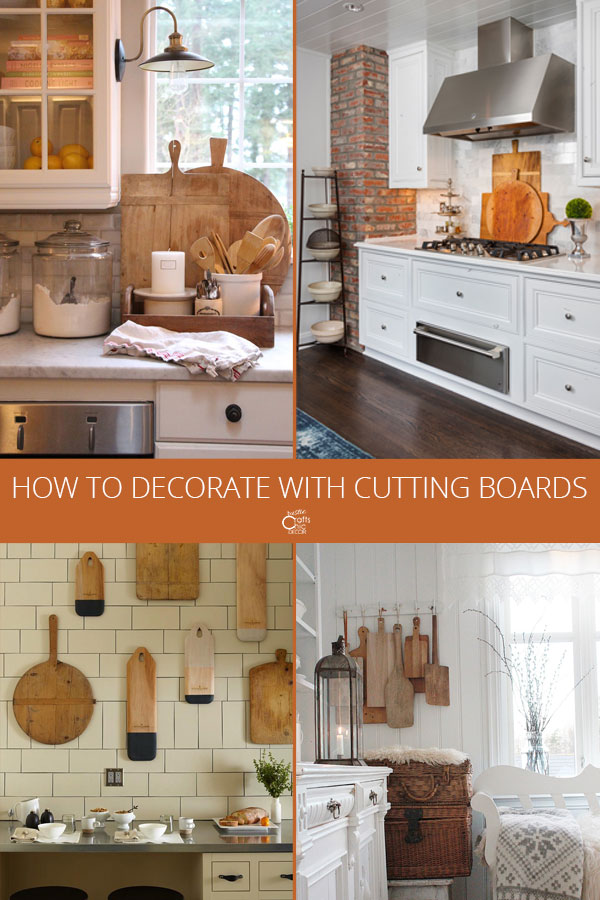 There are a few easy ways to capitalize on the wow factor. For a little extra rustic warmth, find a vintage board to add to your decor. The distressed look, of some of these boards, just oozes with character. Another way is to vary the shapes and sizes in your display. Cutting boards, bread boards, and charcuterie boards all have similar looks but differ in the shapes and sizes. Any of them are great for use in decorating a kitchen.
Besides buying cutting boards to display, you can also make your own. I made my own charcuterie board from a slice from a walnut tree. It has a live edge which gives it some extra rustic charm for displaying. The long rectangular shape makes it perfect for use as a charcuterie or bread board.
This post contains recommended product links. If you make a purchase through one of the links, I may earn a small commission at no extra cost to you.
Cutting Board Decor Behind Stove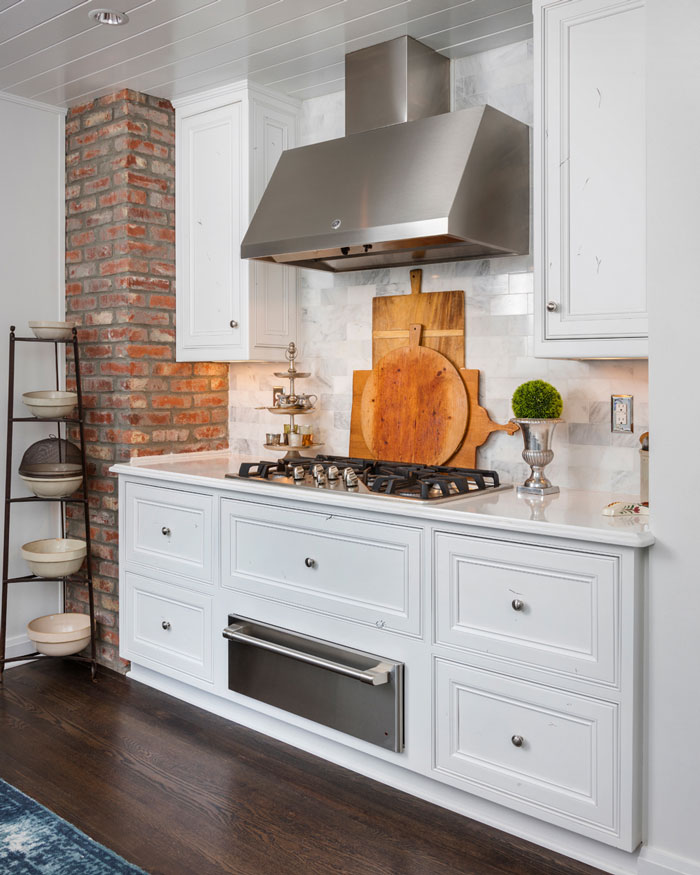 Depending on your setup, the space behind a stove can sometimes look quite bare. A great way to warm that space up and add visual interest is to display cutting boards. Whether you use just one or a combination of different shapes and sizes, the look adds character.
SHOP CIRCULAR BREAD/CUTTING BOARD
A Mix Of Wooden Accessories
You can also combine bread or cutting boards with other wooden accessories. They look great behind a crock of wooden utensils or a crate filled with goodies. Use all of the same wood tone or vary up the design with both light and dark tones.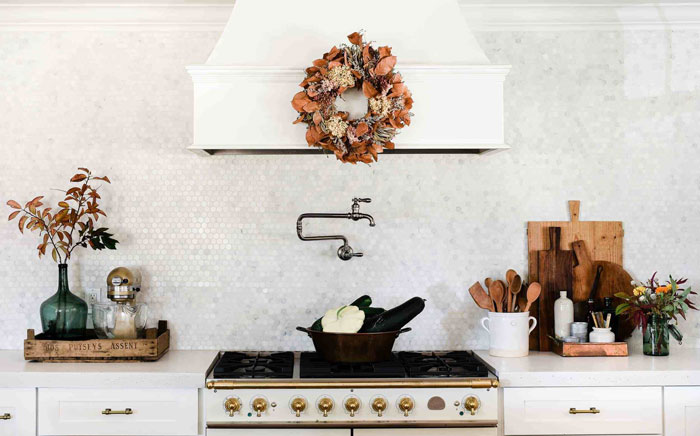 Hanging Cutting Board Decor
Decorating with cutting boards doesn't have to be just for the counters. Sometimes there just isn't the room for more displays on counter tops. In this case, you may want to utilize a wall. Either hang a display from hooks or create a gallery wall of wood.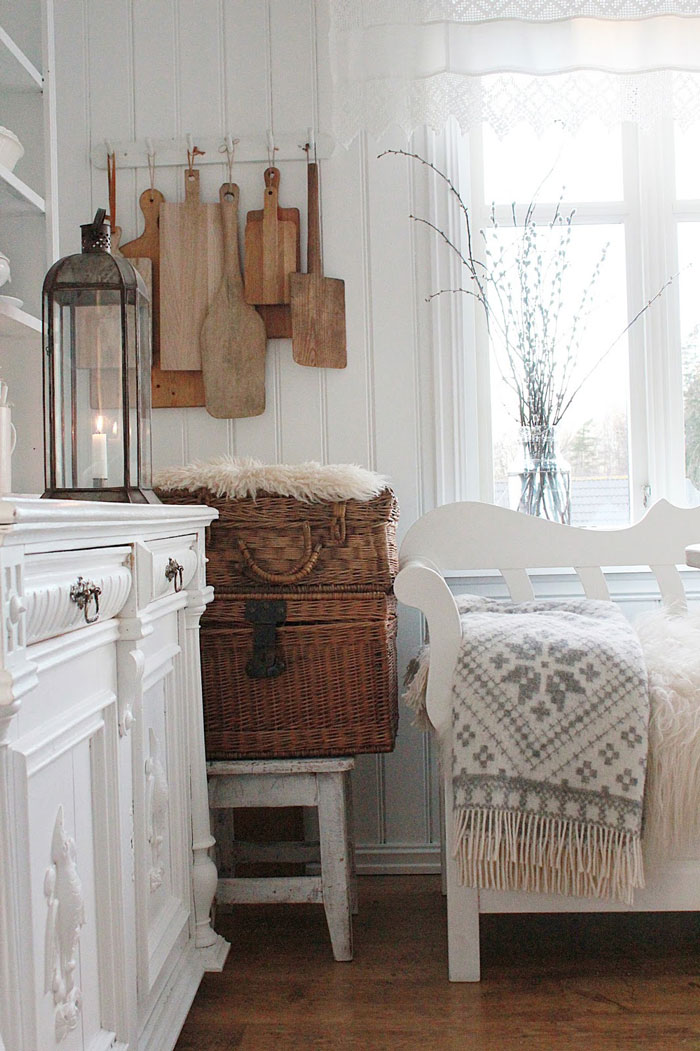 I love the idea of hanging a whole collection together on a peg holder. By varying the sizes and shapes, you get a real interesting wall display. Not only does it create warm wall art but the boards are easy to reach when needed.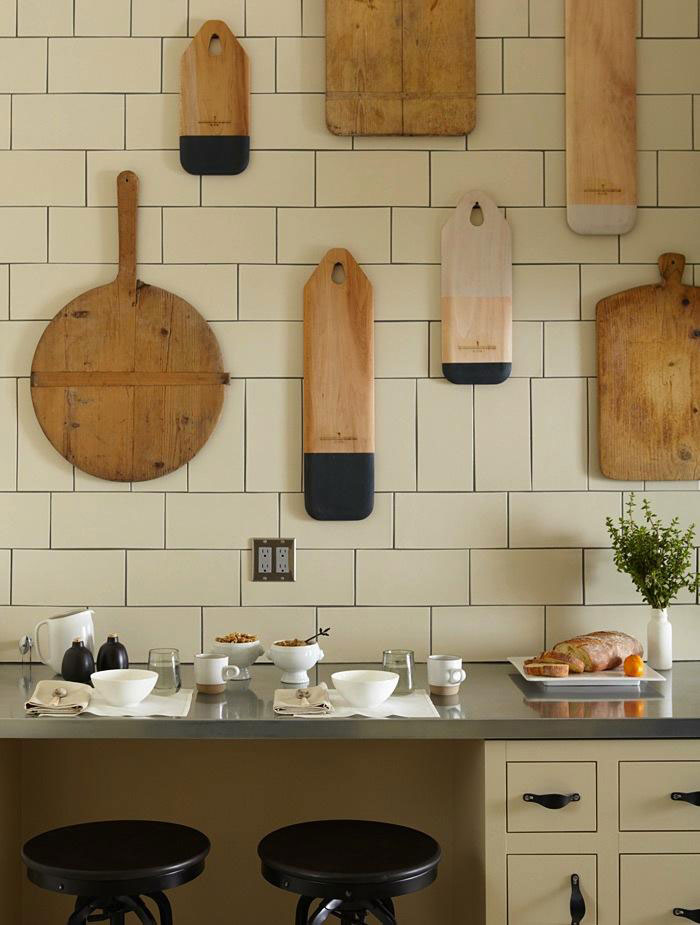 When you have a larger wall area, you can spread out the boards to create an artful display. Just hang each board separately in an eye pleasing pattern.