Have you ever considered decorating your stair risers as part of your home decor projects? Instead of thinking of your staircase as just a transition area between floors, think about how it can add decorative interest to your home. Whether you use paint, yardsticks, or metal signs, there are plenty of ways to spruce up the staircase. This collection of decorative stair risers should inspire you to think outside the box when it comes to stairs.
Besides having a decorative carpeted runner on my stairs, I never had given the stair risers much thought before. When we built our cabin, I felt like I was being maybe a little more creative. I stained the treads and then painted the risers a glossy white. You can see that project at how to paint and stain stairs. The contrast brightened up the stairs and added a little interest. However, these stair riser ideas go above and beyond the basic finishes. I love all of the creativity out there and wanted to share what I found with you.
Ideas For Decorative Stair Risers
Paint A Runner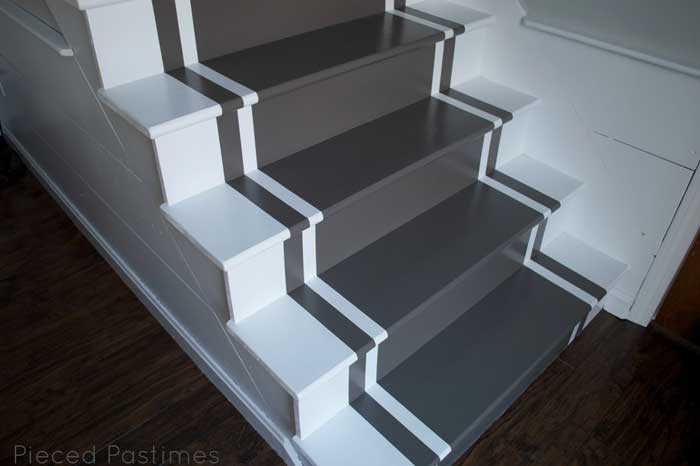 Technically, this idea is for both the stair risers and the treads. However, I love the uniqueness of painting the center to look like a runner. No one can say that this stairway is boring!
Stenciled Stair Risers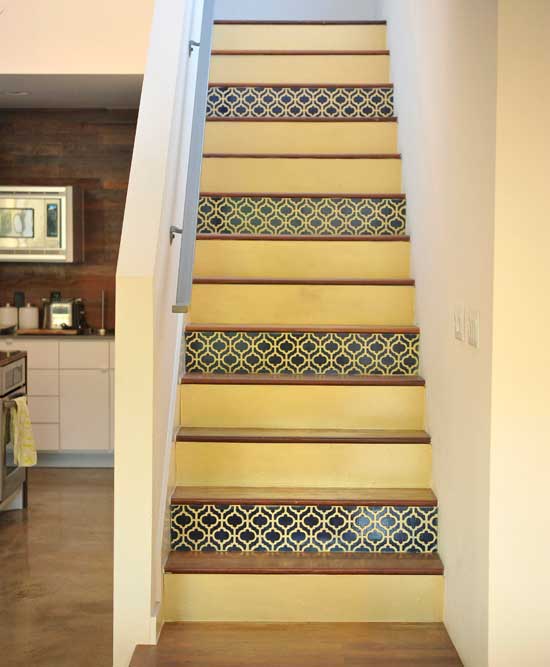 What a cool way to add some chic to this stairway! Not only are the stair risers painted in a metallic gold, but some of the risers include a decorative stencil. Because the stencil is so detailed, it almost has more impact on just a few of the risers. If all of the risers included the stencil, it may look a little too busy. Now the staircase makes such a decorative focal point.
Yardstick Stair Risers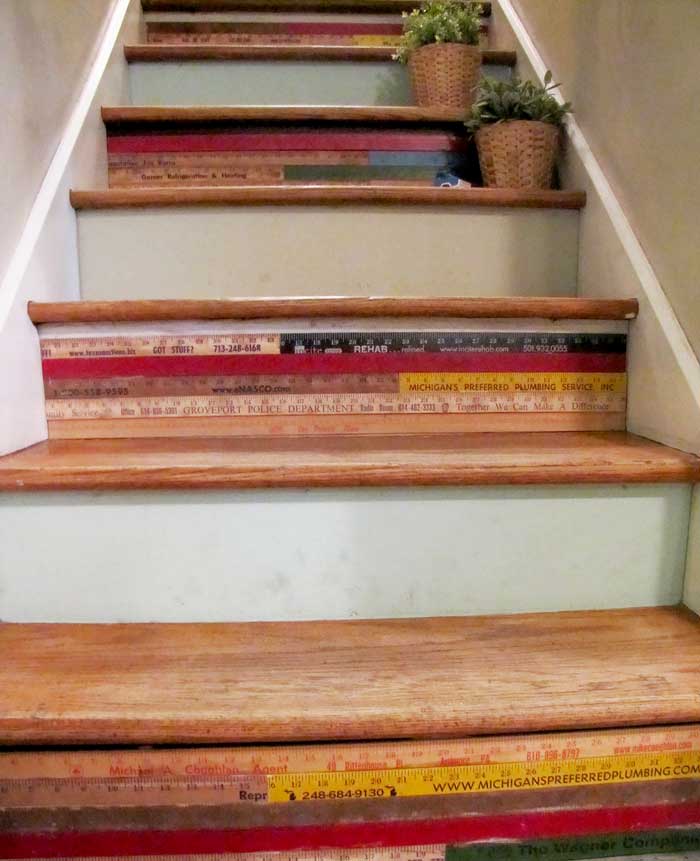 It's funny but different colors and stains of yardsticks all work together to create an eye catching stair riser. You do need a fairly large collection of yardsticks for this project but half of the fun is in the collecting. Since you are working with straight edges, it's not too hard to get the yardsticks in place.
Peel And Stick Decals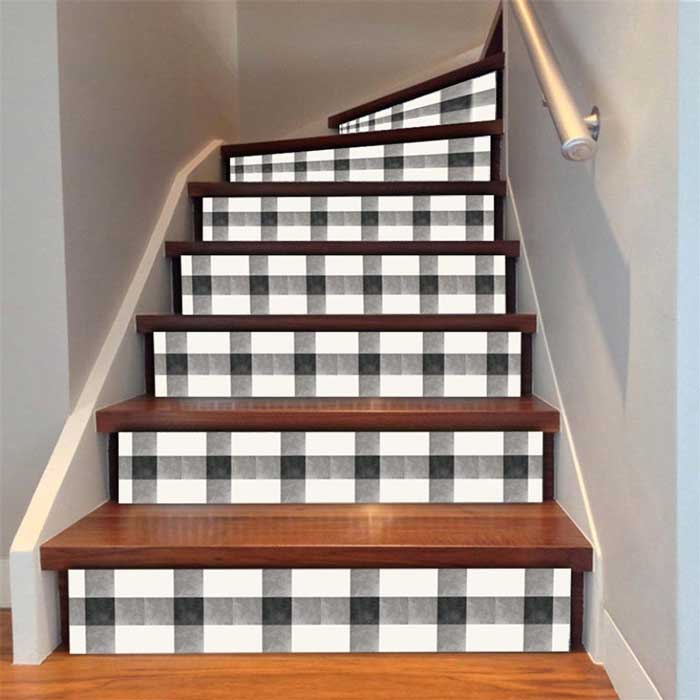 An easy option, for a quick stair riser makeover, is to use peel and stick decals. They come in a huge variety of patterns and colors. I wouldn't want to have to paint this buffalo plaid to each stair riser! Decals offer a quick and clean installation. The best part is you don't have to worry about painting mistakes.
Decoupage Fabric To The Stair Risers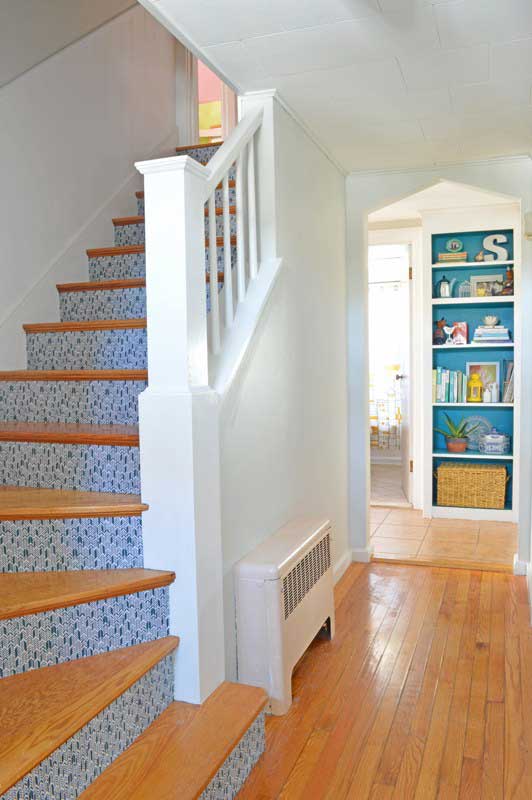 Before applying fabric to the stair risers, this stairway matched the floor. Not that it has a little color and pattern, the stairway really pops. I love how the fabric color was carried over to the inside of the built in. The whole area is bright and cheery.
Other Things To Use For Decorative Stair Risers
wallpaper
tile
license plates
metal sheeting
corrugated metal
For another interest idea on making the post of your staircase, see how we created lift up risers for storage. These stairs go between two built in bunk beds at our cabin. With the added storage space inside the steps, we have a spot for extra blankets or linens.