Probably the most popular fabric to use in rustic craft projects is burlap. The neutral colors, texture, and weave of the fabric makes it desirable to use in home decor. Because the fabric is so versatile, it can be used in a wide variety of projects. Not only is it versatile but it is also very economical. You can easily get a yard of burlap for around $4 and if you have a coupon it costs a lot less. Below are some of the ideas of how to use burlap in home decor projects.
Burlap Craft Projects For The Home
There are so many home decor projects that use burlap, you will want to go out and buy a few yards….just to start! Besides pillows, wreaths, and table runners, you can also make bulletin boards, placemats, and window valances. Check out all of these fun ideas I have put together.
Make Labels For Storage Bins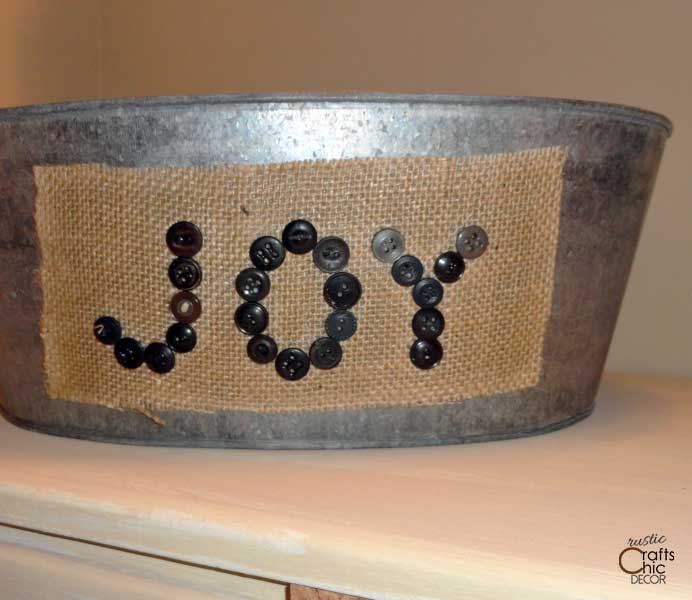 I love to add rustic labels to metal storage bins. A simple square of burlap makes the perfect base for a decorative label. I used buttons to spell out my words but you can also use paint, branches, fabric, or vinyl. Whatever you can glue onto fabric will work.
Print On Burlap And Make A Sign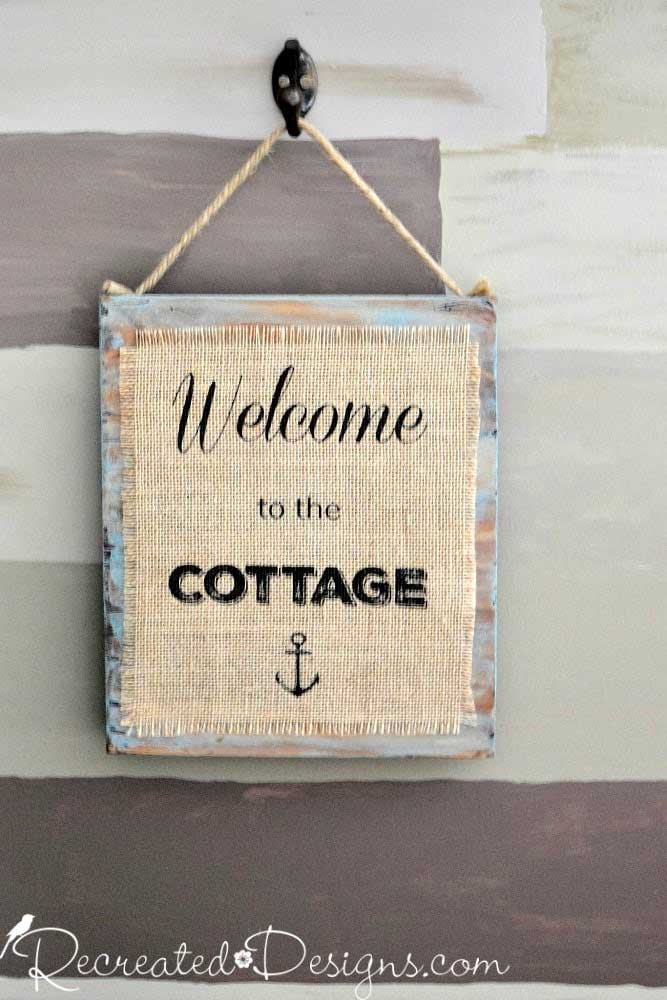 It's easier to print on textured fabric than what you might think. By using freezer paper, attached to the fabric, you can get it to run through the printer. Once you have your printed design, just attach it to a piece of salvaged wood and hang it with some heavy twine. The end result is a beautiful rustic sign.
Get Crafty With Wall Pockets

Who couldn't use just a little more storage space in their home? These handy storage wall pockets are made from the back side of canvases. Even though this project is for storage, the wall pockets also make some great rustic decor.
Burlap Flowers Craft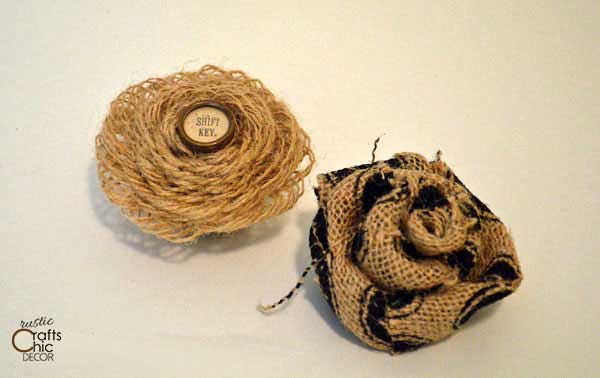 I could sit and make burlap flowers all day! There are two ways that I like to make them and both are easy. Make a bunch and use them to embellish signs, picture frames, or gift packages.
Decorate Your Table With Homemade Placemats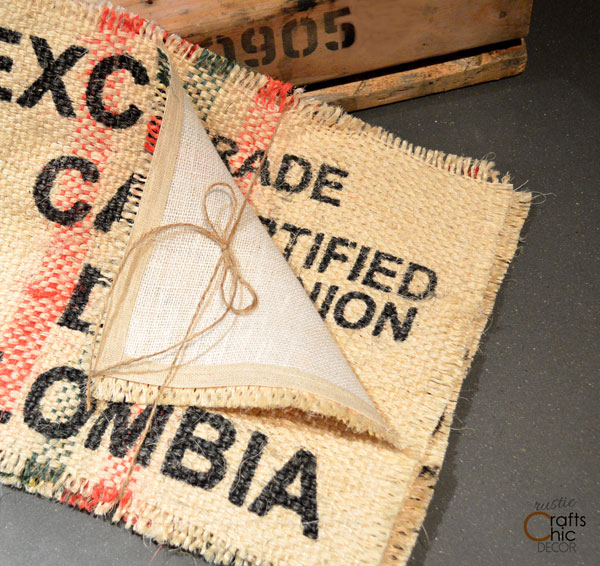 Another fun item to make with burlap is placemats. Instead of using regular jute fabric to make these placemats, I got my fabric from some old coffee sacks. This is a great way to still get inexpensive burlap but have the bonus of some fun graphics already in place. If you don't have access to coffee or grain sacks, then print your own graphics to transfer to the fabric.
Decorate A Lampshade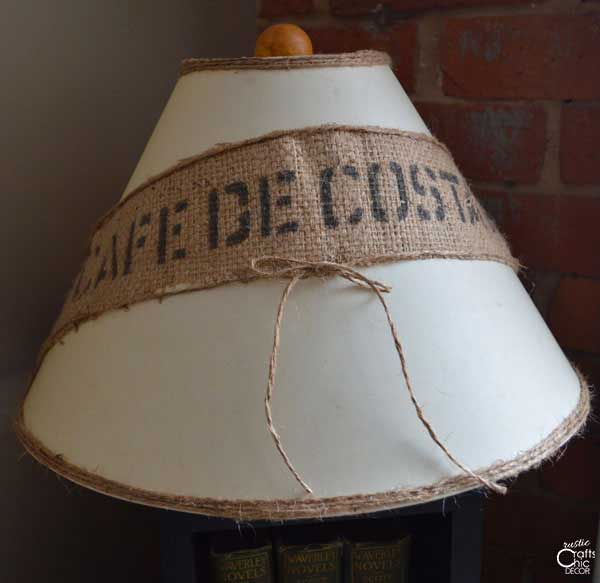 Whether you cover a whole lampshade in the jute cloth or just embellish part of it, the result is a more rustic style. Again, I used a coffee sack to makeover this lampshade but any textured fabric will work.
For more inspiration, check out these fifteen burlap crafts for home decor.