A room dedicated for storage seems like a great idea unless that room becomes a dumping station for every random useless object on the planet. I know because we used to have a room like that. It started as a nice empty area in an unfinished portion of our basement. Our storage room ideas were to add some shelves and a couple of bins with mementos. It ended up stuffed with everything from leftover kids graduation party paraphernalia to old décor and toys to an abundance of hand me downs that someone couldn't say no to… All of the clutter made it nearly impossible to find the important things or even remember what was in there. It was basically the junk drawer of the house.
A storage room doesn't have to be like that though. Probably the first thing to do is to only save those things that will be used again and donate the rest! Then, work on organizing what is left. These storage room ideas are a good way to start and are a bit more decorative, organized, and functional.
Storage Room Ideas
This guest bedroom doubles as a storage room. I am loving all of the clever built drawers and cabinets. The guest bed even pushes into the wall when not in use. Since a guest bedroom typically doesn't get used a lot, it is a perfect room to use as a storage room. And, you wouldn't dare get it messy knowing that a guest could be staying at a moments notice!

Maybe you don't have the space for a guest room. You could also make a storage room in one of the most used rooms in the house, the family room! Check out this family room at BHG.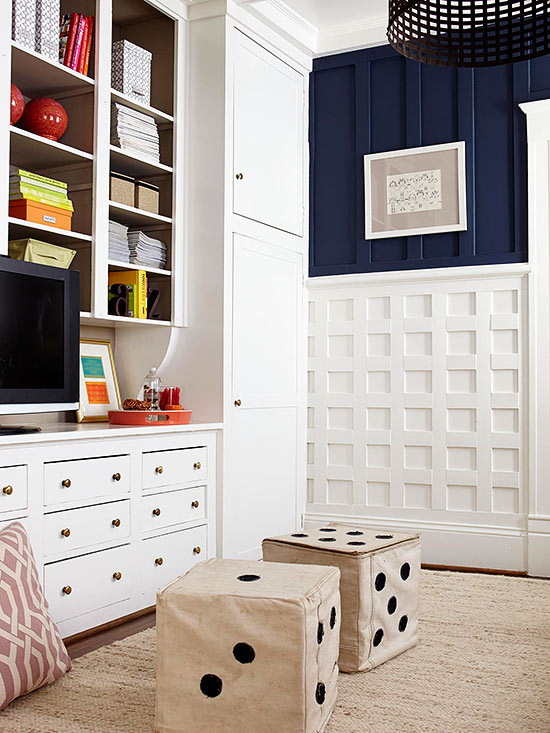 The room is chucked full of organization with the built-in unit offering both plenty of open and closed storage options. There is even additional storage in the ottomans.
A basement space or bonus area over the garage is definitely a great space to make the most of for storage. The rest of the storage room ideas are inspiration for finished shelving, drawers, and cubbies to organize your home in the most functional way.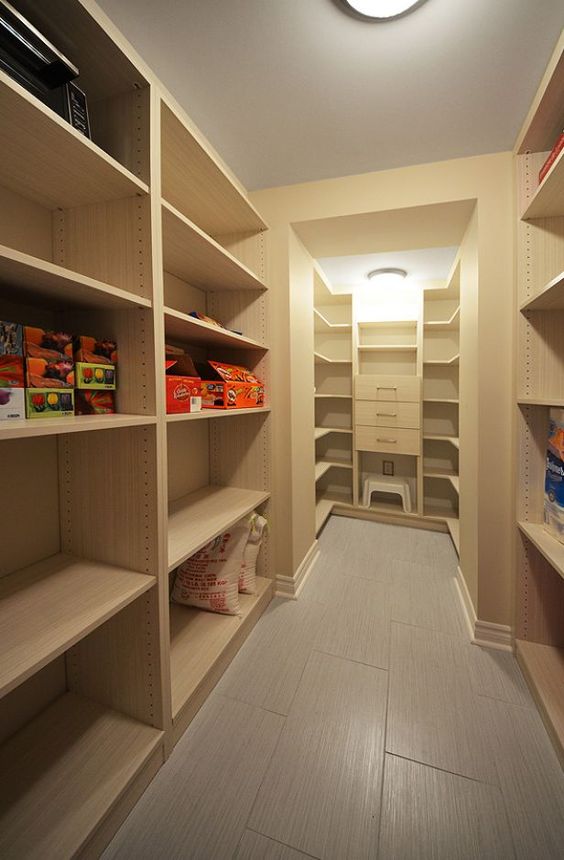 With all of the space taken up with shelves, there isn't room to tuck anything into corners or leave anything on the floor which means it is more likely the area will remain organized.

I love the sliding barn door and decorative look of this storage/laundry room.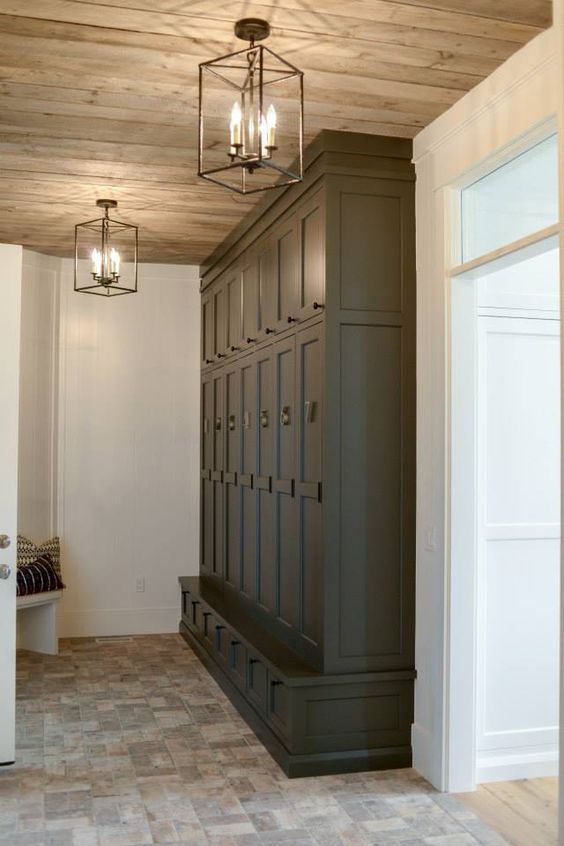 These floor to ceiling lockers offer plenty of concealed storage with a high end look.
For ideas on DIY storage containers, check out my DIY storage ideas.