If you don't use your yardstick for measuring, then you might want to use it in a craft project instead. These yardstick crafts will add a fun rustic style to your home decor.
Vintage yardsticks look the best in these projects. The distressed wood and varying colors create a unique rustic design. That is what I used some in the place of regular vertical MDF boards in this hallway board and batten project:

Here are ten very creative yardstick crafts that would be fun to try:
Yardstick Craft Ideas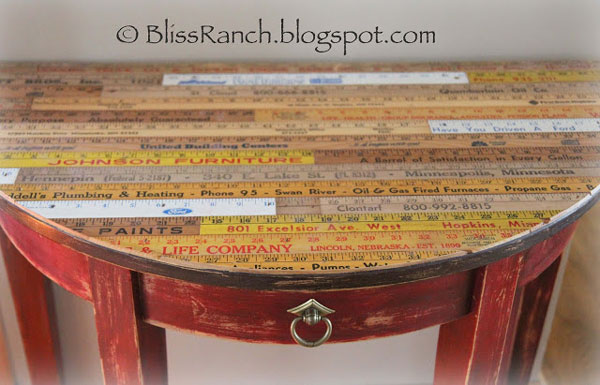 The yardsticks give this already distressed table an even more unique, vintage and rustic look.  I love the variety of colors!
2.  Yardstick headboard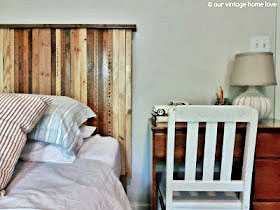 It's always fun to make a unique headboard and one out of yardsticks adds a ton of interest and character to the room.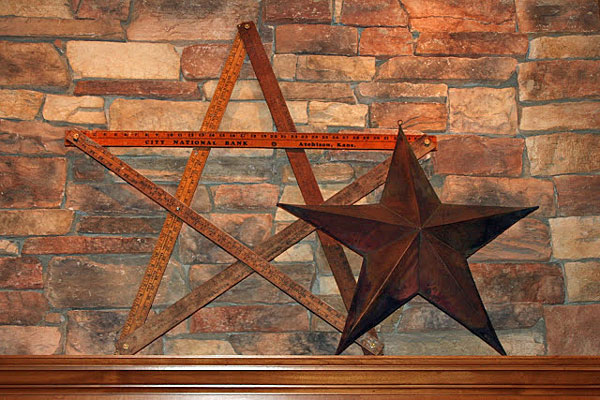 Yardsticks are perfect for making a rustic star for a patriotic holiday, Christmas or really any time of the year.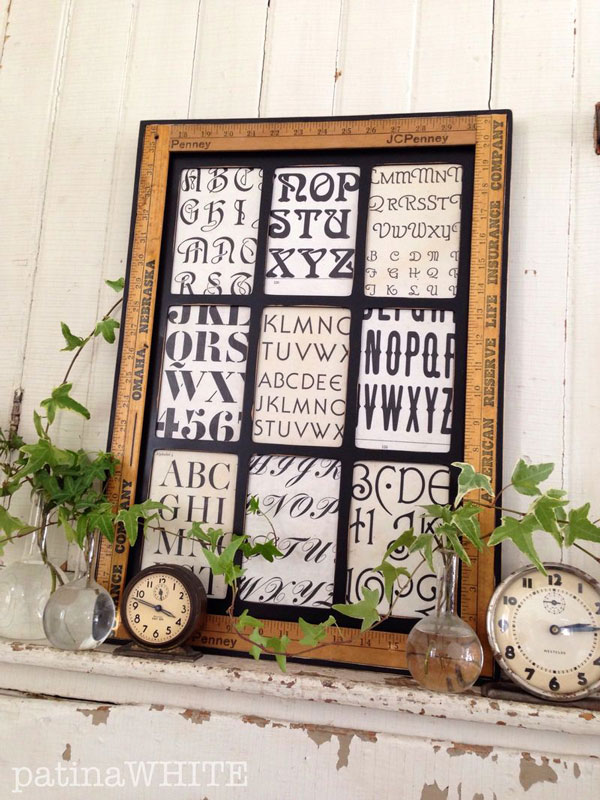 Use yardsticks to transform a plain picture frame into one with unique character and charm.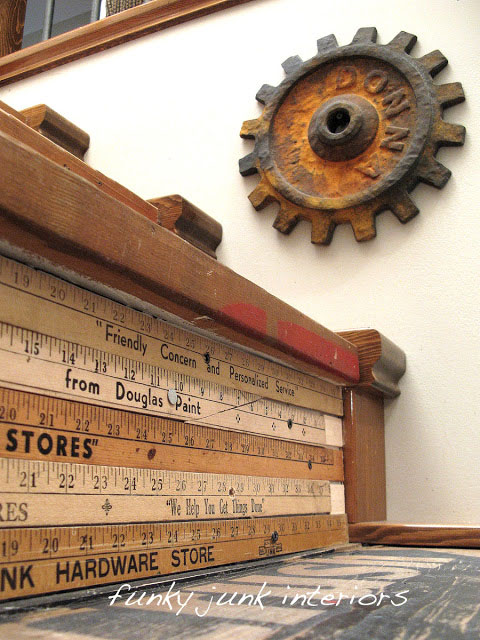 Here is a cool idea for finishing off stair risers in a rustic funky way.  If you don't have enough for a whole flight of stairs, it would be a cool idea for a focal riser like maybe the first step or landing.
6.  Yardstick lampshade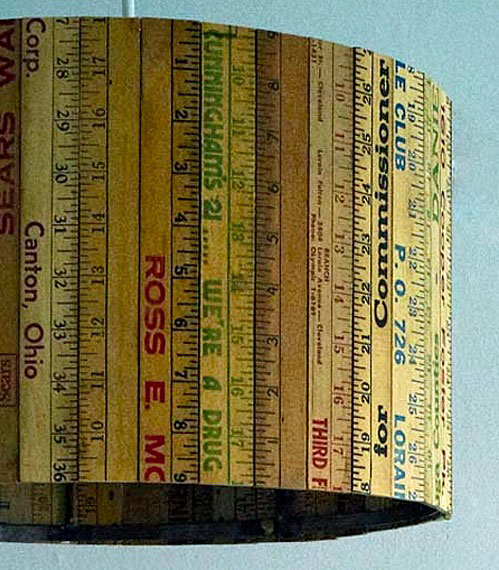 This is such a cool idea for lighting!  I am always looking for unique lampshades.  All you need to do is use the frame from a basic drum shade and attach yardstick sections to it instead.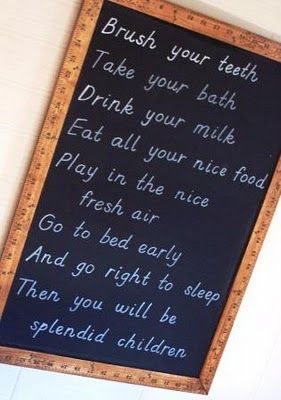 Another cool framing idea!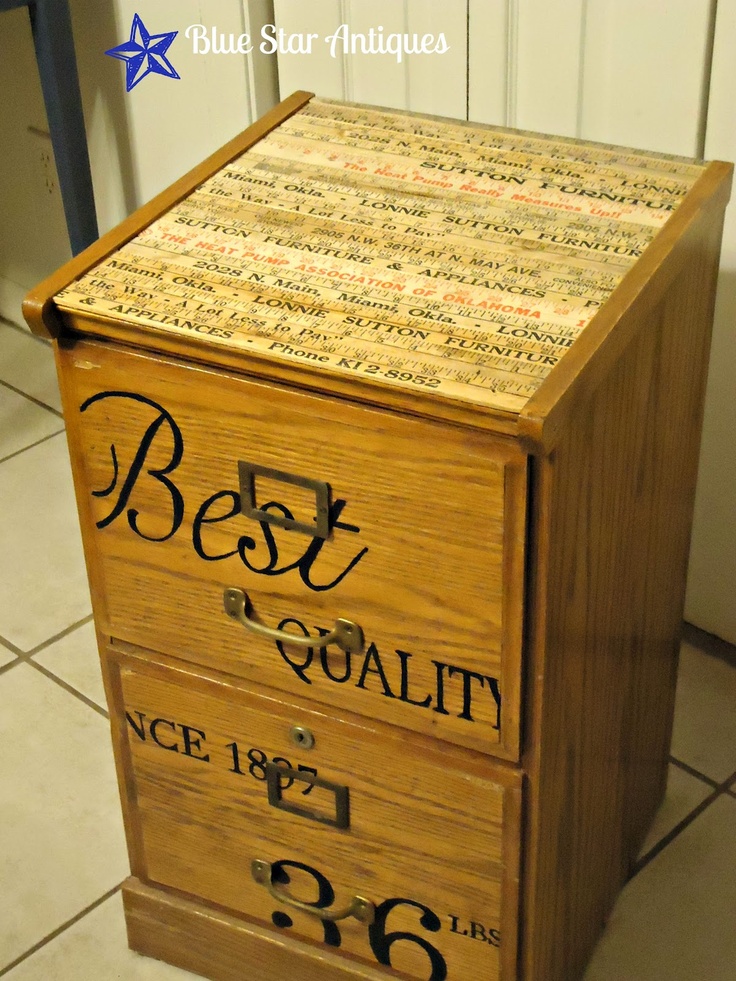 I believe that I have this exact filing cabinet and that I had painted it and put it in one of the kid's bedrooms.  Suddenly I want it back!  The yardsticks and stenciled front make such a fantastic transformation!
9.  Yardstick hooks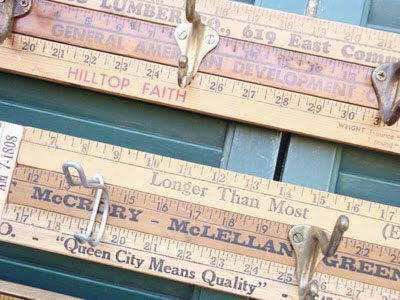 Turn wall hooks into wall art with a few rows of yardsticks!
10.  Yardstick mason jar storage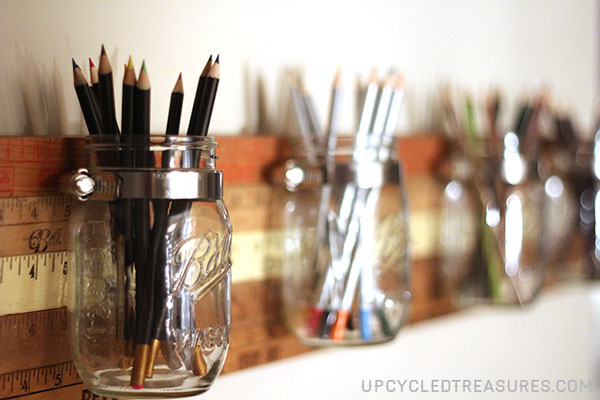 And finally, here is a perfect way to incorporate yardsticks and mason jars for some creative storage.
I hope you have been inspired by these yardstick crafts!