A rustic style room is easy to achieve when you can make your own home decor. Some materials that are popular to use in rustic DIY projects are salvaged wood and industrial metal. Of course, repurposing vintage items is another easy way to incorporate rustic accents. There are a lot of options for things that you can either make or repurpose. Because of this, I have come up with a huge collection of DIY rustic home decor projects to use for inspiration. Try one of these yourself or modify an idea to fit your own needs.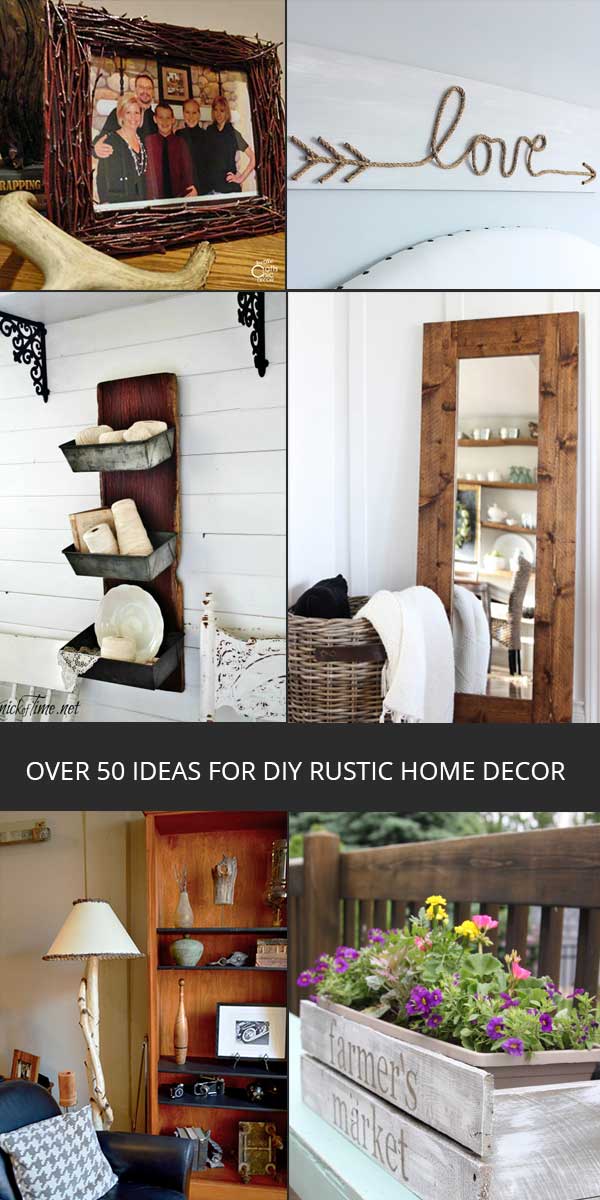 If you are even a little bit handy, you should be able to complete these projects with no problem. They range from super easy to intermediate. And, with the tutorials provided, they all have easy to follow instructions. The best part is that they are extremely affordable and authentic. Just check garage sales, flea markets, or thrift stores for vintage items. For salvaged wood, you can usually get free pallets from businesses that advertise on Craigslist. Here are my favorite DIY rustic home decor projects.
Bedroom Rustic Home Decor Ideas
1. Double Bunk Beds With Storage
These bunk beds are built right into the wall. The double set is divided by built in stairs that have lift up treads providing storage underneath.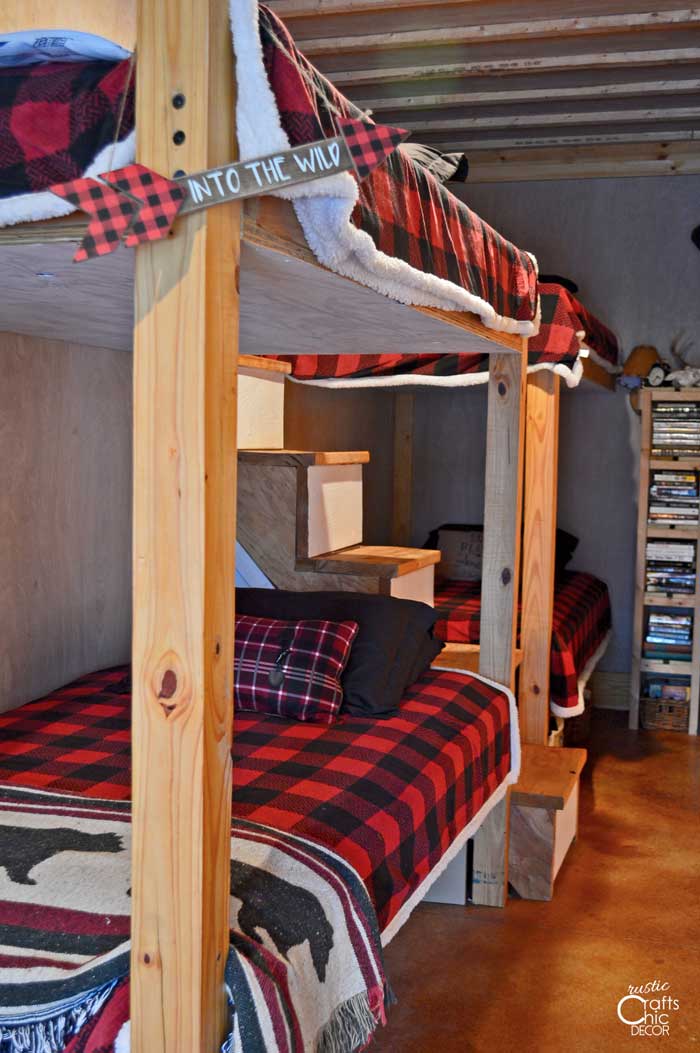 2. Easy DIY Murphy Bed
With a murphy bed hardware kit, it's easy to build your own bed. Instead of using all plywood, we incorporated old doors into this vintage style design.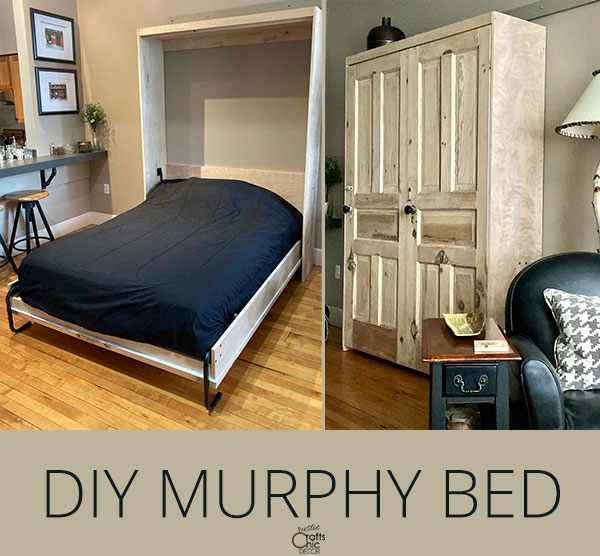 3. Modern Rustic Queen Bed
An easy to make platform bed design in a rustic style. Just add a mattress – no box spring required!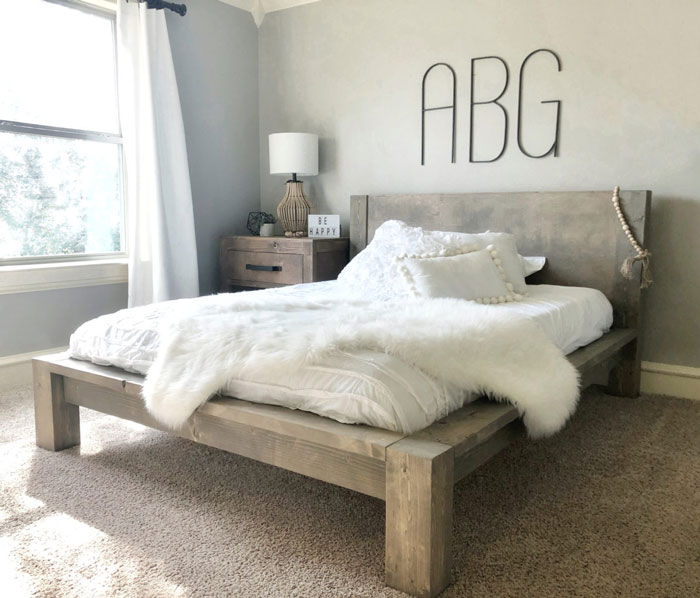 4. DIY Rustic Headboard
Bedroom headboards are expensive. However, they don't need to be when you make one yourself. Use either salvaged wood or pine and then just stain and distress it to your liking. This project can be made with just a hammer and nails if you get the wood cut for you. New wood can be cut to order from building supply stores or lumber yards. If you use salvaged wood, you may need your own circular saw to make the cuts.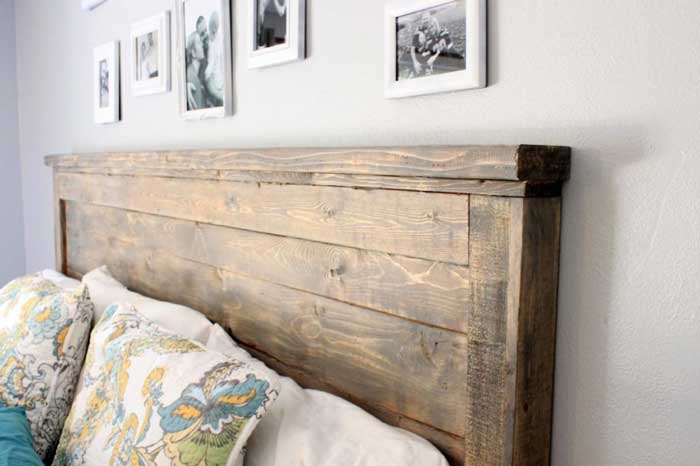 5. Wood Framed Floor Length Mirror
A master bedroom is a great place for a floor length mirror. However mirrors are another piece of home decor that are expensive to buy. Luckily, a simple rustic design is both easy to make and affordable. Although the project is easy, it does require you to have some power tools. A table saw and miter saw are needed to get the job done.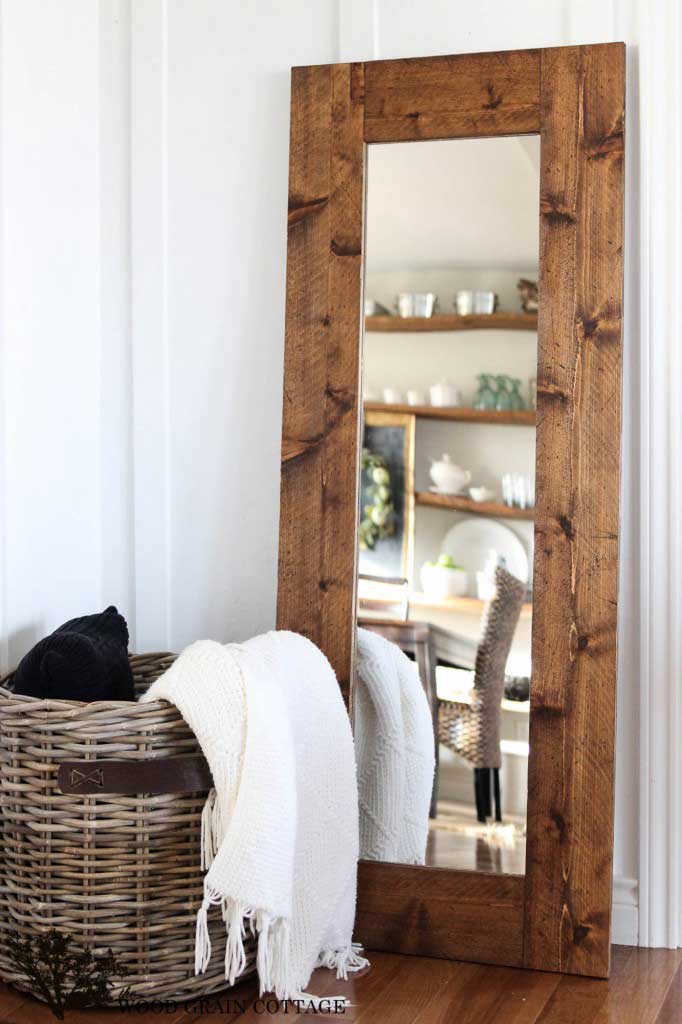 6. Bedside Table With Character
If you are just beginning with wood working projects, this simple square bedside night stand is a great place to start. You will need to use a miter saw, a drill, and a pocket hole jig. For an even more rustic look, skip the pocket holes and just let the screw heads show.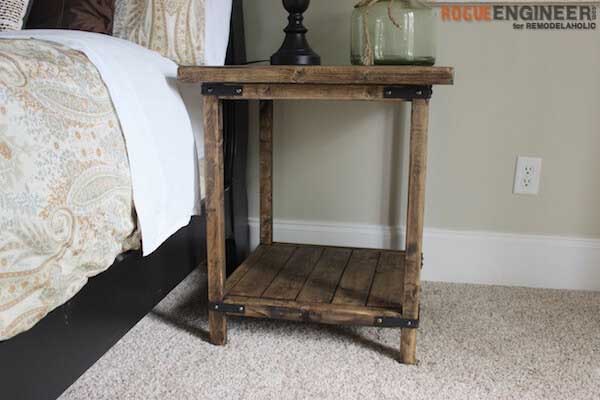 Related: 60 Easy DIY Farmhouse Ideas
7. Over The Bed Love Sign
Jute rope has a nice rustic look to it. It can be used in a lot of rustic home decor projects for embellishing. However, one thing that I hadn't thought about before is forming words, with rope, to make a bedroom sign. A mixture of corn starch, water, and glue work to keep the shape of the letters for hanging. This is a genius idea that would be fun to try.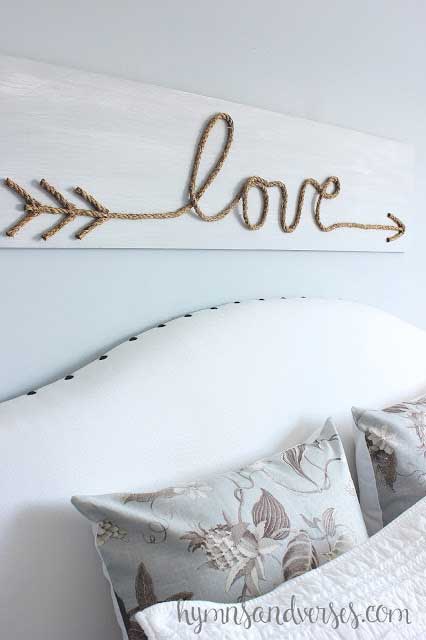 8. Birch Log Curtain Rod
Something that may get overlooked in do it yourself decorating is curtain rods. It's easy to just purchase a standard rod and hang your curtains. However, if you take a little time to find the right branches for both the rod and the rod holders, you can get a creative rustic look for your bedroom. Plus, when using all branches, the project is completely free.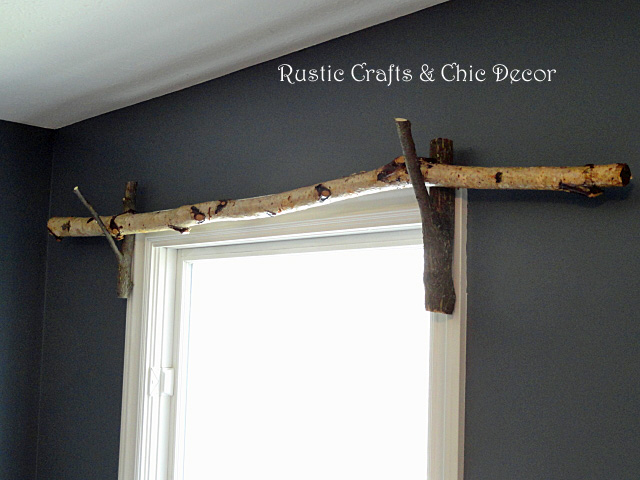 Living Room Rustic Home Decor Ideas
9. DIY Rustic Birch Floor Lamp
A lamp seems more difficult to make than what it actually is. With a basic lamp kit, you can make a lamp for the living room using almost anything. However, for rustic decor, making a lamp out of birch trees is super rustic chic. Besides birch and a lamp kit, you will need a drill and a small saw.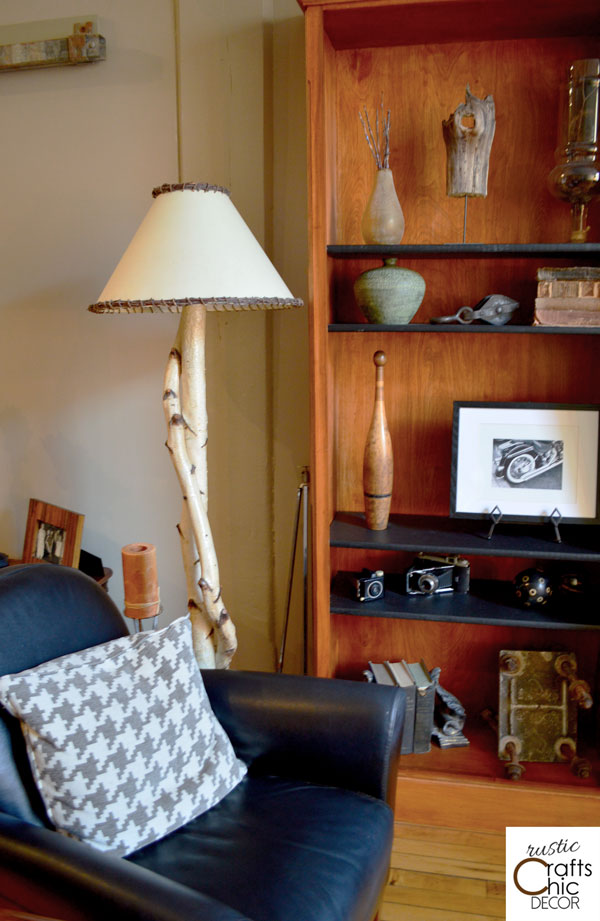 10. Coffee Table Made From Old Doors
A coffee table is a must have living room furnishing. When you can create your own table from salvaged material like old doors, you save money and gain character at the same time.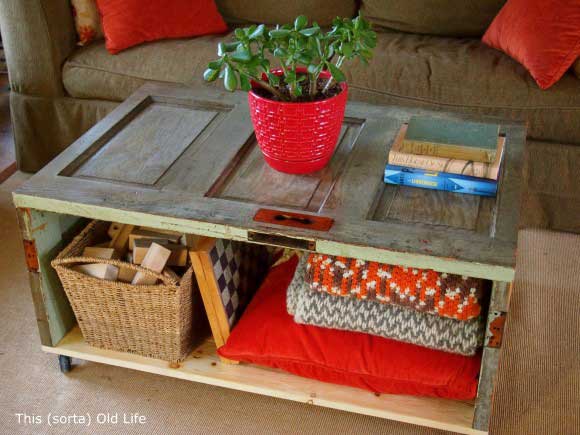 11. Bookshelf For Styling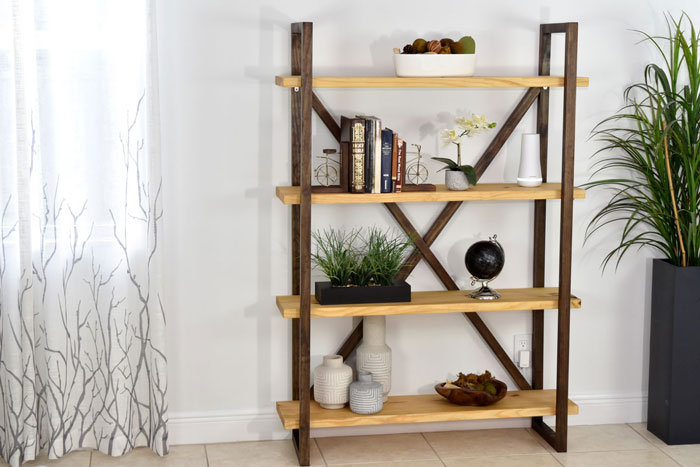 12. Fishing Themed Window Seat Cushion

13. DIY Grainsack Vase
Another grainsack vase is a nice decor accessory for the living room. Simply wrap a grain sack around a glass vase to give it an instant rustic look. You could actually do this with any cylinder. Even an oatmeal container can become a decorative vase when it's wrapped with a grain sack. Plus, if you use a plastic or heavy cardboard container, you don't have to worry about breakage if it's tipped over.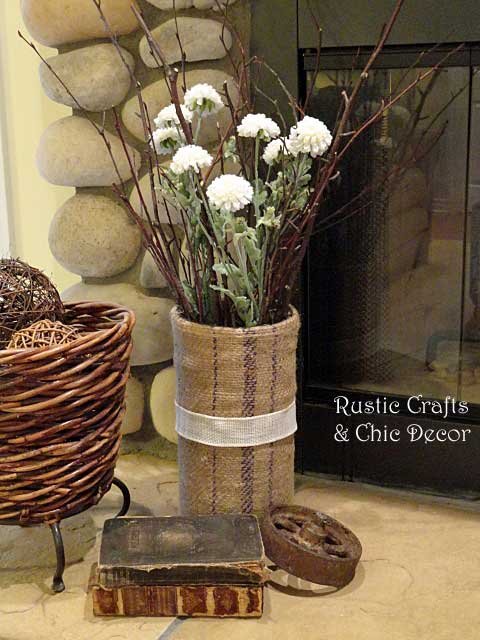 14. Painted Birch Bark Vase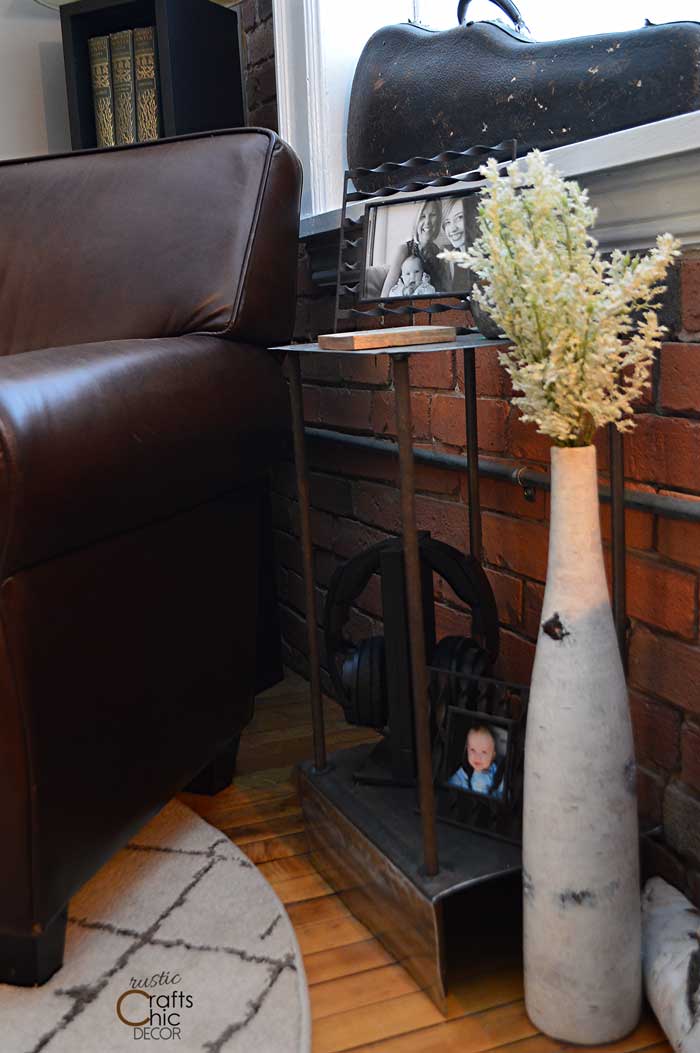 Related: Modern Rustic Decor Ideas
15. Vintage Book Cover Picture Frame
Old books are one of those items that can be made into a variety of home decor accessories. Whether you use the book cover or the book pages, there are plenty of ideas for home decor projects. You may not have thought of using an old book cover as a picture frame, but it definitely makes some interesting rustic decor. Since a book cover naturally stands as an easel on it's side, it's easy to transform it into a frame.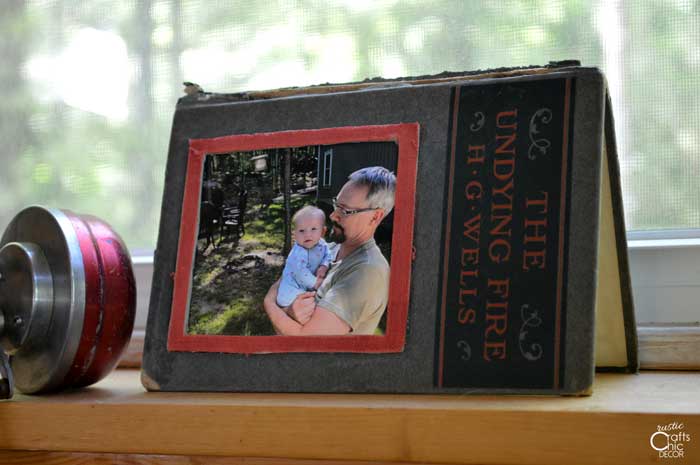 16. Birch Twig Picture Frame
I love to use birch twigs in DIY rustic home decor because they have such a rich color and their flexibility makes them easy to work with. It's not hard to add them to a plain wood frame to create a rustic look. Once all of the twigs are glued in place, they get covered with polyurethane for a nice sheen that also protects the branches.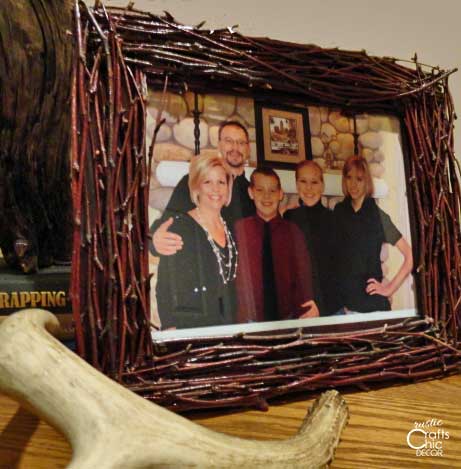 17. Birch Twig Candle Holder
Besides embellishing picture frames, birch twigs are also great for lining glass candle holders. Just stand them on end and glue them around the glass.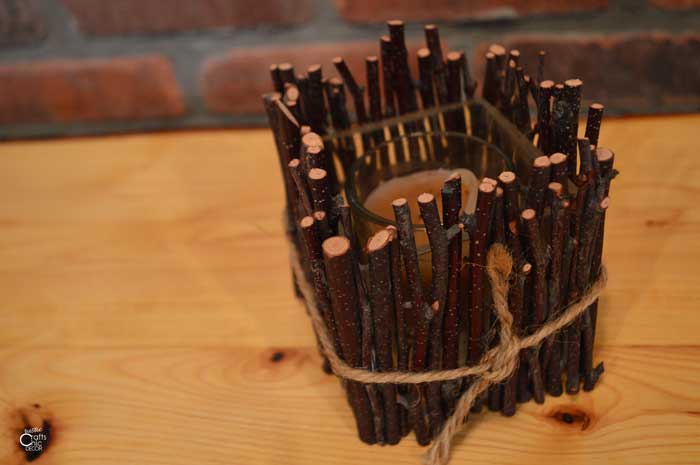 18. Birch Log Candle Holder
Log candle holders are a popular rustic decor accessory. Again, if you purchase one at a store, it's going to cost a lot more than making one yourself. You will need a Forstner drill bit for cutting the hole at the top of the log to fit your tealight candle. And, if you don't have access to birch logs, any kind of log will work.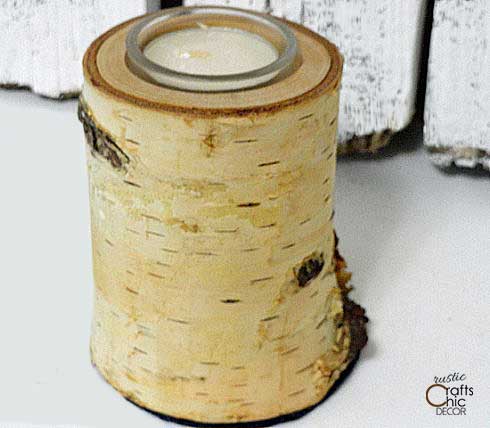 19. Driftwood Candle Holder
If you like to collect driftwood, like I do, then you might enjoy turning a piece or two into a decorative votive candle holder.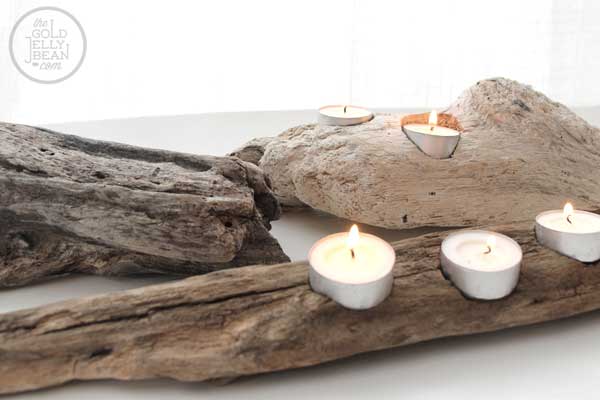 20. Branch Deer Head
This isn't the type of deer head that you normally see in a living room. The homemade version uses nothing but twigs and branches to construct an awesome faux deer head. It is quite the sculpture, making a fantastic rustic accent.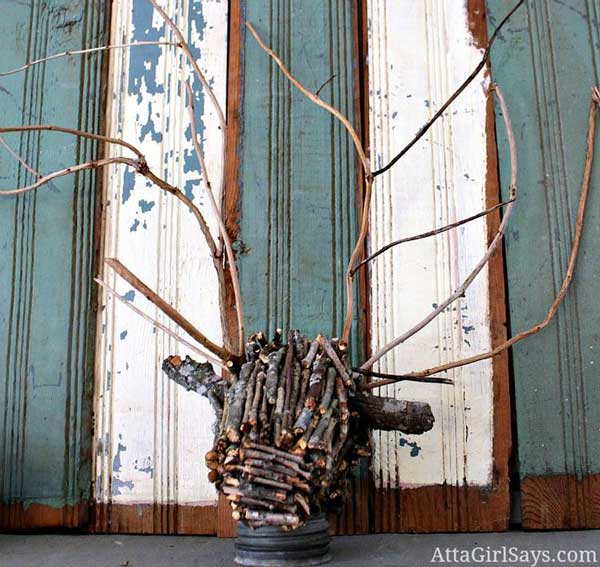 Bathroom Rustic Home Decor Ideas
21. Wooden Vanity Build
Build your own rustic bathroom vanity with the easy to follow plans.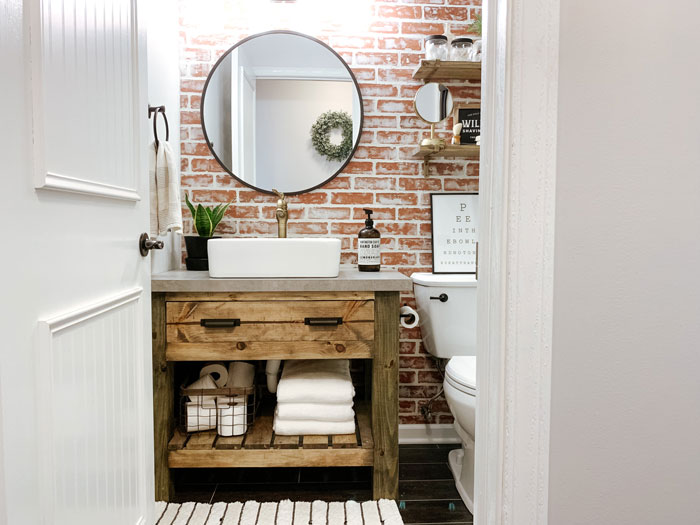 22. Homemade Concrete Sink
Using a plastic tub and a mixing bowl, it's easy to make your own concrete sink.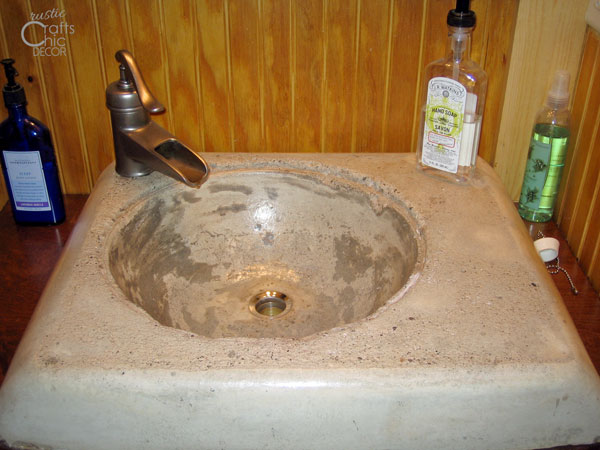 23. Plumbers Pipe Shelves
Another great way to make display or storage shelves is with rustic wood and plumbers pipe. Wood and pipe can be configured in various different ways but this simple idea makes it really easy. All you need is a section of pipe, end cap, and flange to anchor the wood to the walls.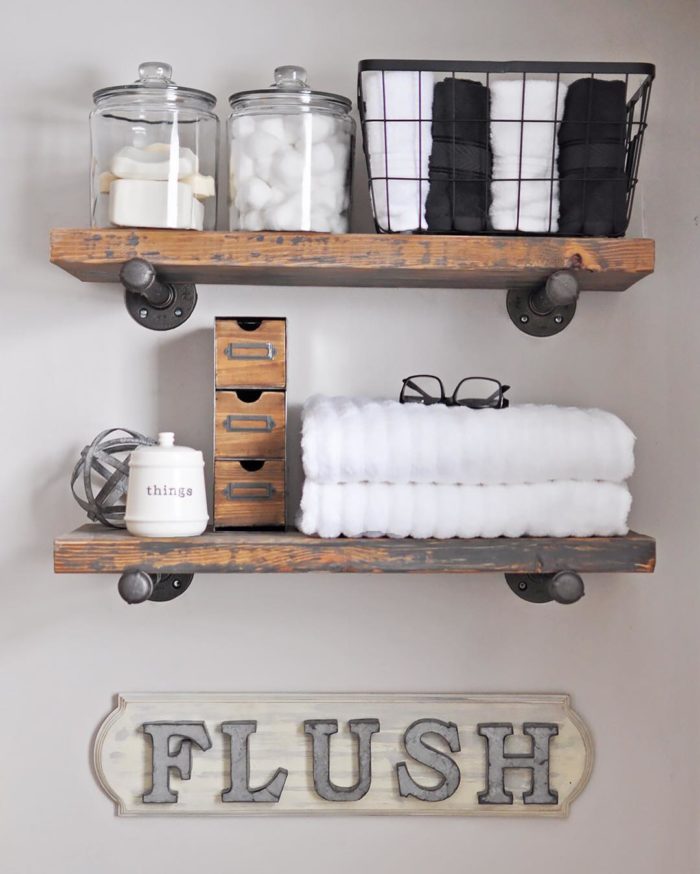 24. Plumbers Pipe Toilet Paper Holder
Like the rustic shelves for the bathroom, you can also make a rustic toilet paper holder with plumbers pipe.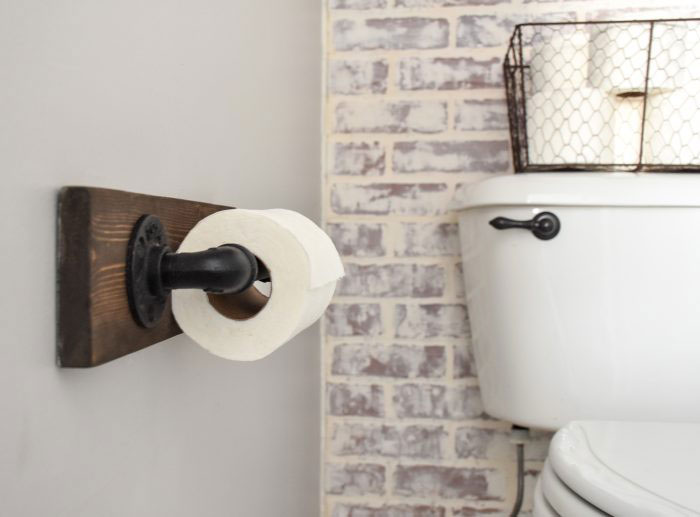 25. Reclaimed Wood Bath Caddy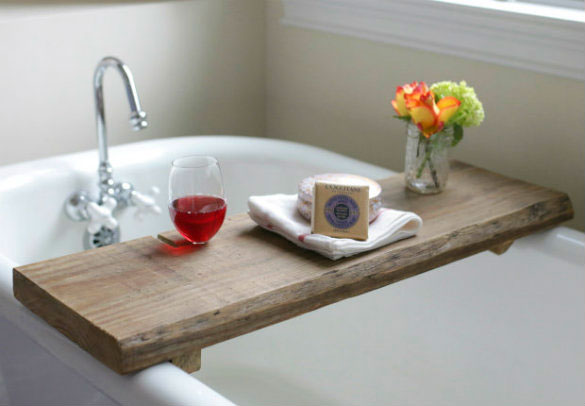 26. Bathroom Tissue Box Cover
Tissue boxes out on display look so much better with a decorative cover. To make one rustic, all you need are some small birch logs and two unfinished square pieces. Then attach them all with small finish nails. It's a perfect way to accessorize a rustic bathroom.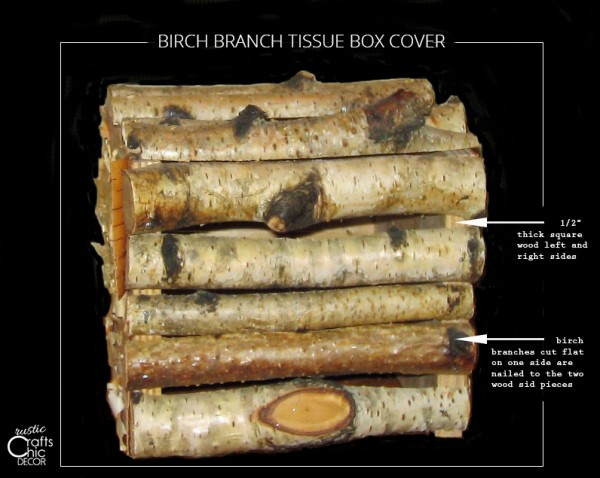 27. Rustic Toothbrush Holder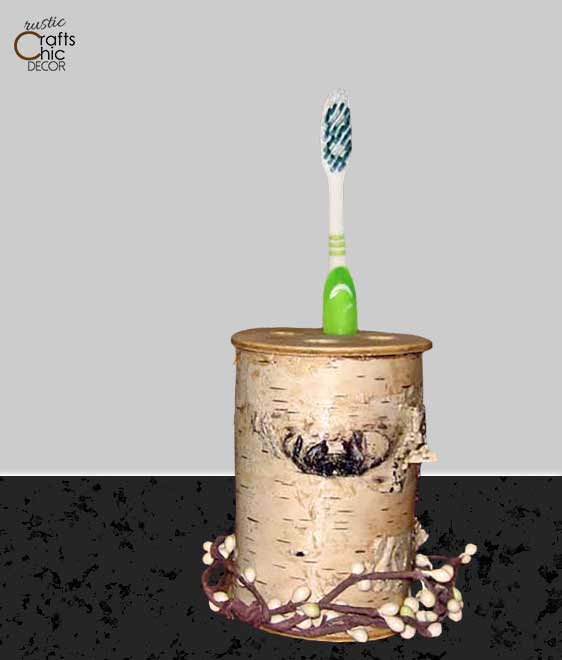 28. Old Window Bathroom Cabinet
Build a bathroom cabinet with character using an old window.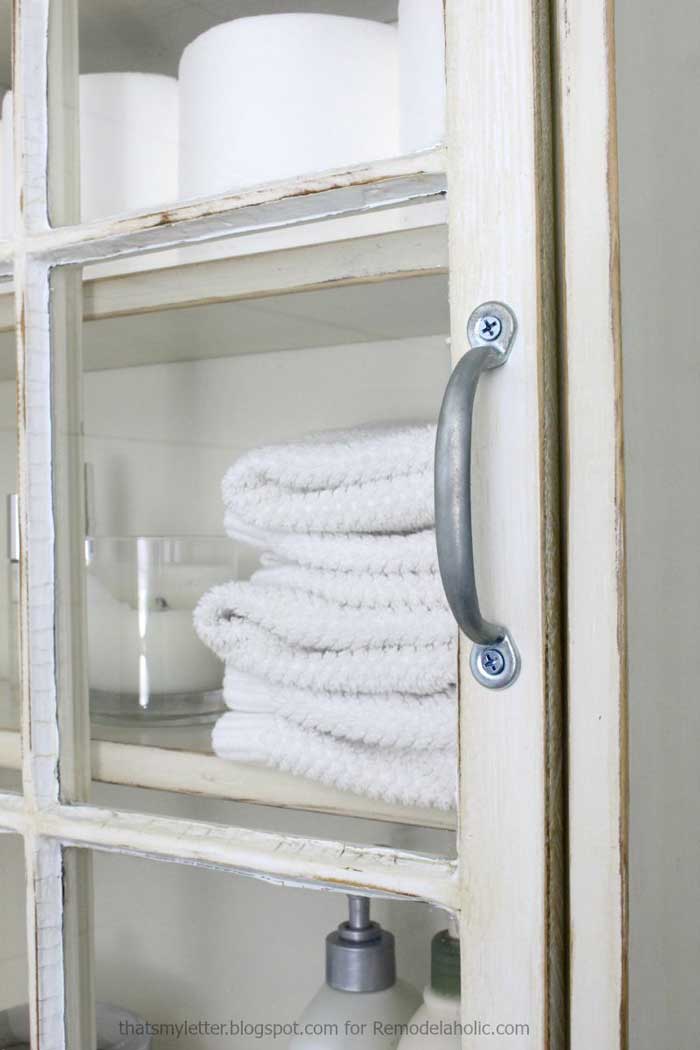 Related: 10 Great Vintage Decor Ideas
Kitchen Rustic Home Decor Ideas
29. Live Edge Kitchen Table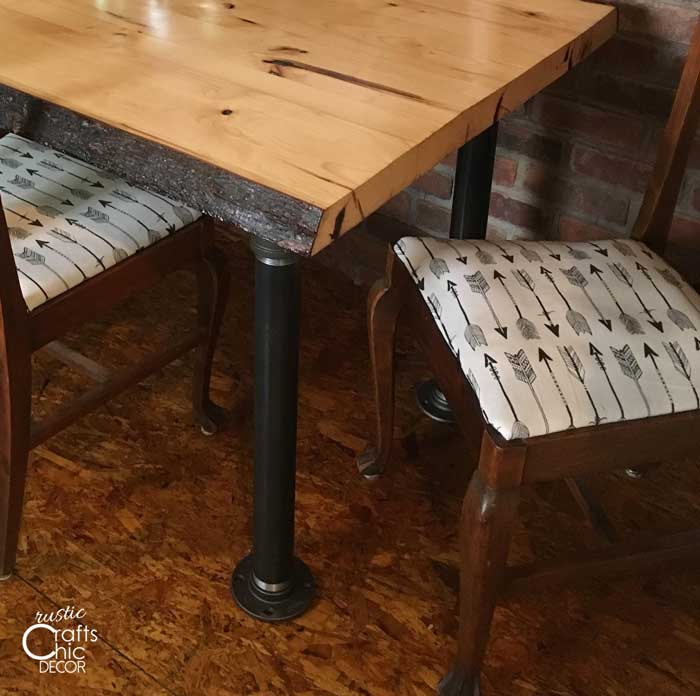 30. Upcycled Kitchen Pendant Light
Before shopping for new decor, go on a hunt around your house for things that you can use to make your own rustic decor. This vintage kitchen sifter was easily transformed into a new pendant light.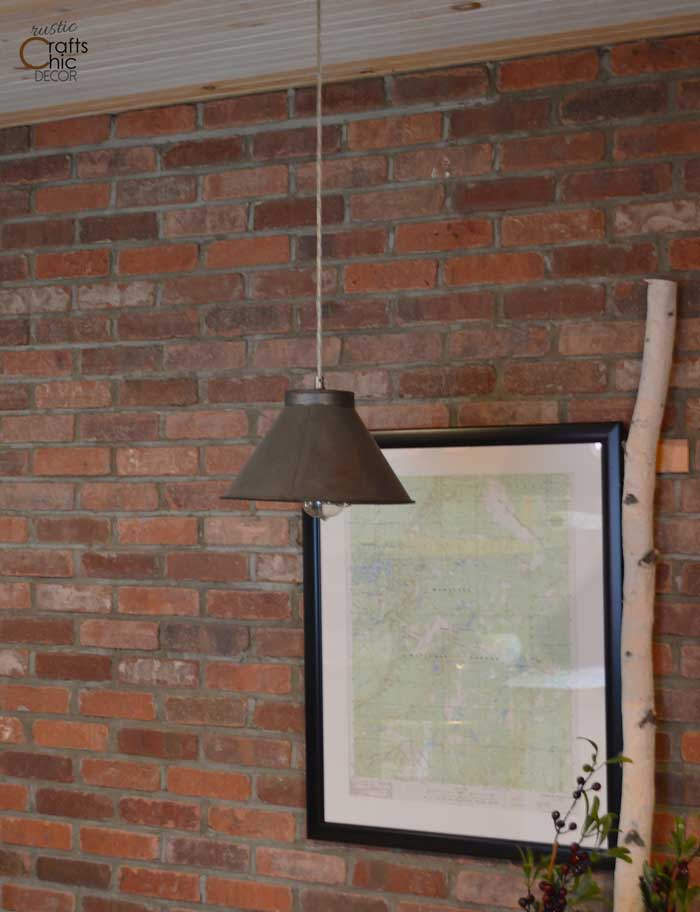 31. Vintage Coffee Sack Placemats
Whether you haul out placemats for a special occasion or for everyday use, having some in a rustic style will warm up your table. It's super easy to make stylish placemats out of vintage coffee sacks or grain sacks and they look great on the kitchen table.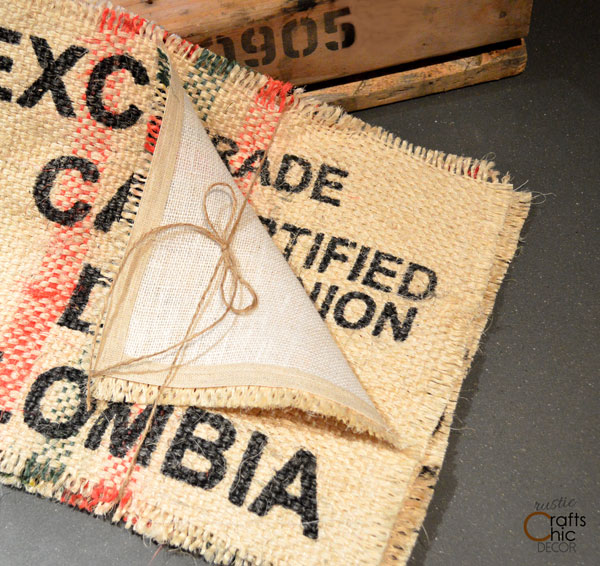 32. Monogrammed Burlap Napkin Rings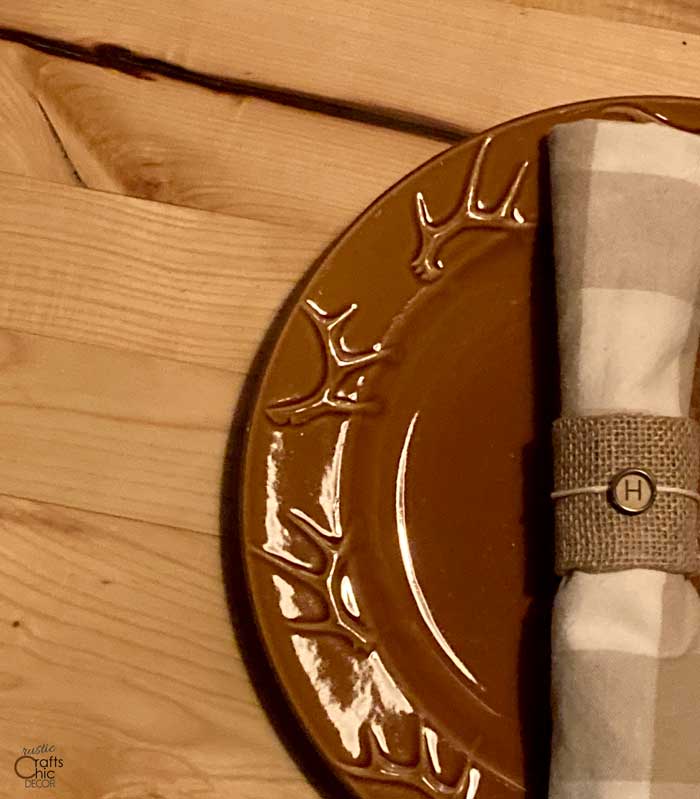 33. Wooden Magnetic Knife Rack
You may be wondering how you can get knives to stick to a rustic piece of wood. Magnetic knife racks that I'm used to seeing are made of metal. However, this piece of wood has a little secret. There are stacks of one inch round magnets inserted to the back of the wood piece making it magnetized. Like the log candle holders, this DIY rustic home decor project also requires the use of a Forstners drill bit. It will make perfectly round holes in the back of the wood for inserting the magnets.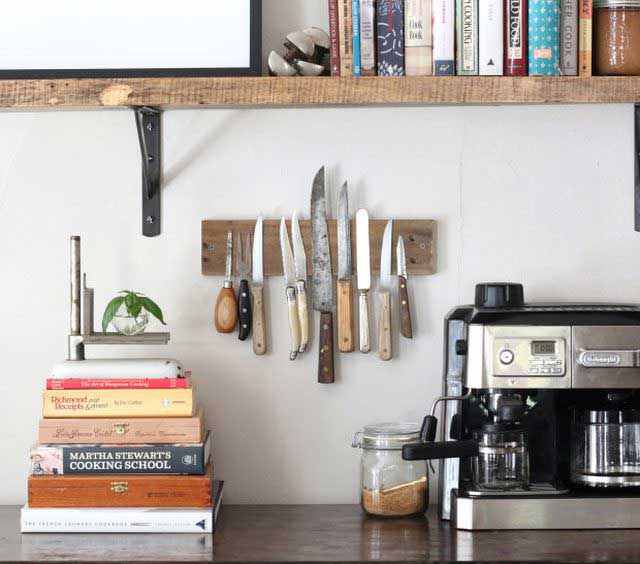 34. Live Edge Kitchen Shelving
When you need more storage space in the kitchen, open shelving is a great option instead of cabinets. A fun rustic idea is to use live edge wood for the shelves.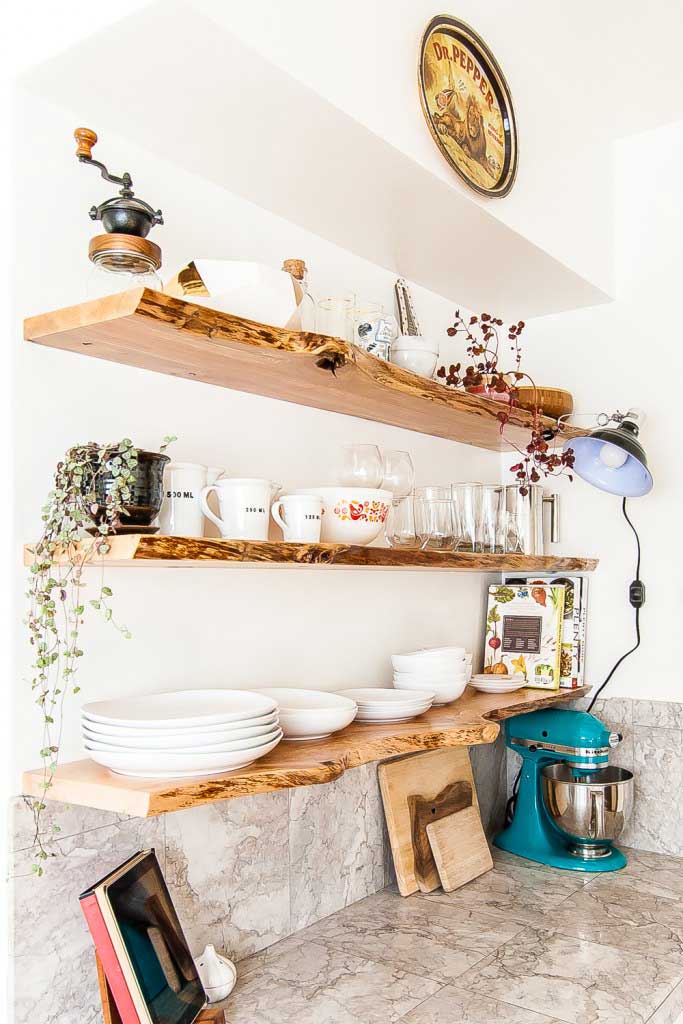 35. Live Edge Charcuterie Board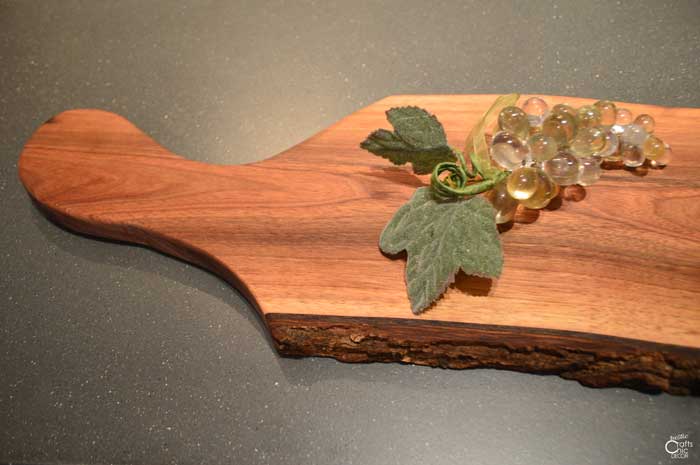 36. Soup Crate Wine Rack
Another re-purpose project uses an old soup crate. Crates are an excellent item to use in all sorts of crafts. This one turned on its side and placed on hair pin legs makes a very stylish wine rack.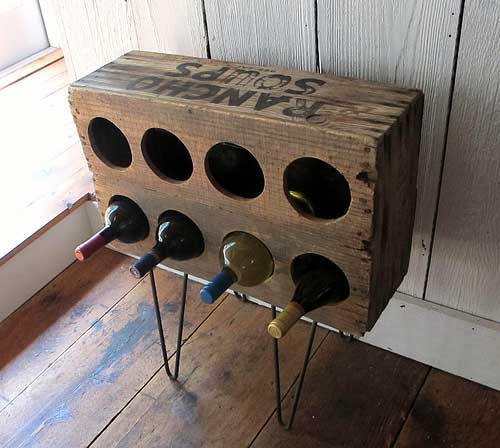 37. DIY Barn Wood And Bread Tins Wall Bins
Any time you can have storage bins on the wall, it is a good thing. If you have ever shopped for an accessory like this, you will know that storage bins can be a little pricey. That's why making your own is such a good idea. When you can use salvaged wood and vintage pieces, the project becomes very affordable. Not only that, but it creates a storage unit that has a ton of rustic character. This wall bin unit was made from old barn wood and vintage bread tins. A perfect look for the kitchen!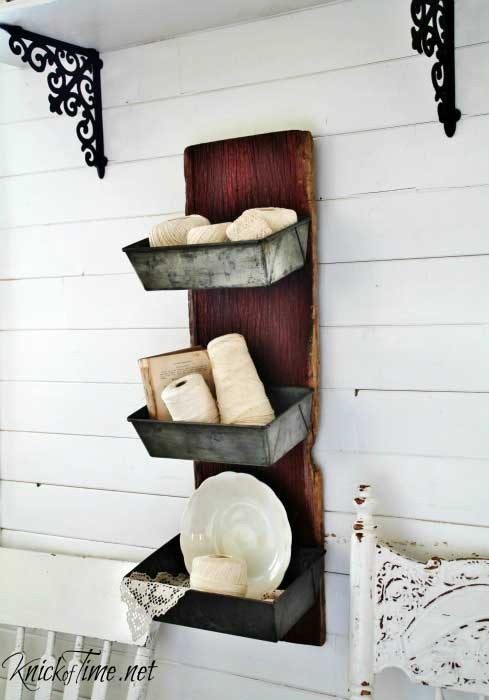 38. Rope Kitchen Cabinet Pulls
If you have ever shopped for cabinet pulls, you know how expensive they can be. Especially, if you are after a fun rustic style. By making your own, you save a bunch of money and have the freedom to get really creative. Things like branches, leather, rope, or stone make interesting pulls in a rustic style.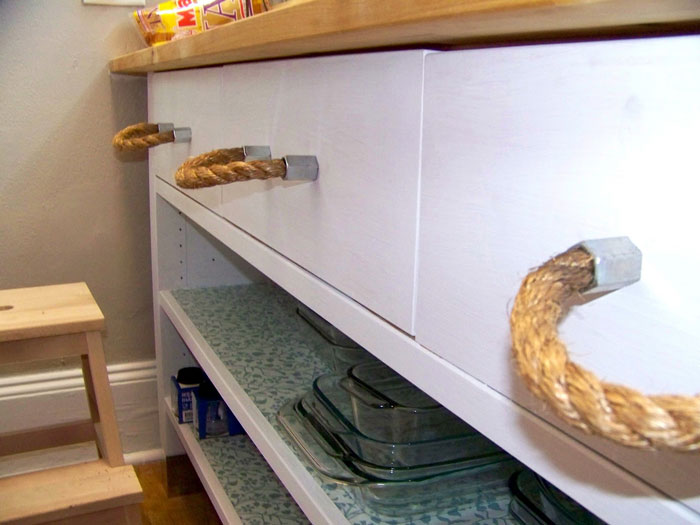 39. Log Coffee Mug Storage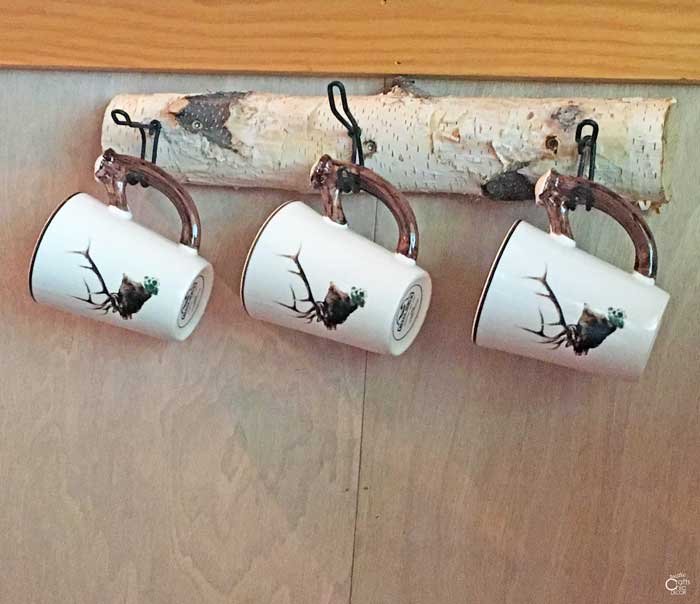 More Easy DIY Rustic Home Decor Accessories
40. DIY Pallet Wood Planter Box
Some of my favorite DIY rustic home decor comes from salvaged pallets. The wood has so much rustic goodness. This pallet wood planter box gets more rustic farmhouse style with the reverse stencil lettering.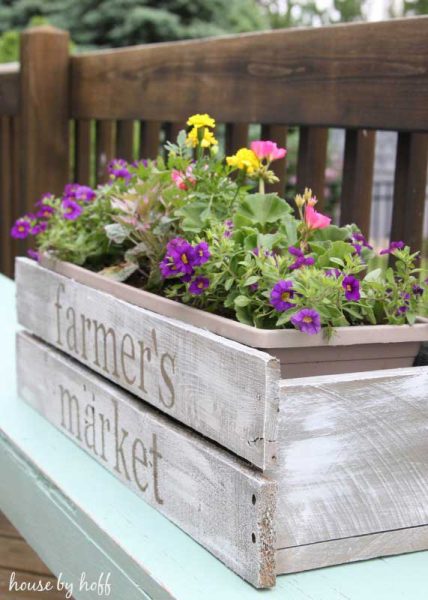 41. DIY Rustic Chalkboard
Chalkboards are so hot right now in rustic decorating. It's easy to make your own framed chalkboard with particle board and chalkboard paint. Then frame it with some simple pine boards. Another fun idea is to just paint the glass of an old window with chalkboard paint. You get a great rustic looking chalkboard with very little effort.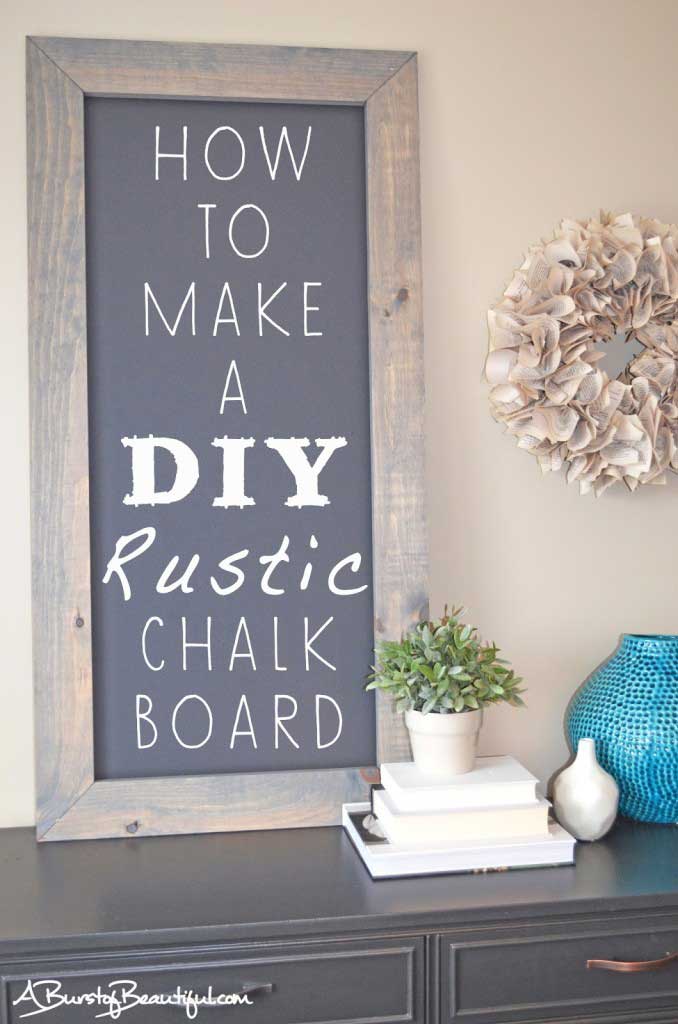 42. Bedspring Photo Holder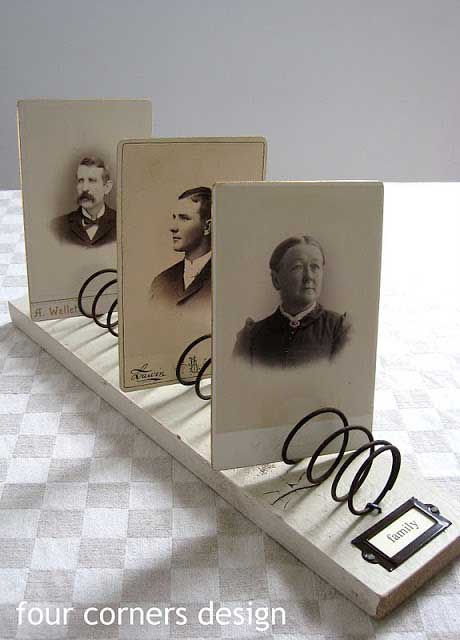 The coils of a rusty bedspring make the perfect holder for photos. I especially like the look for displaying vintage photos.
43. Pallet Sign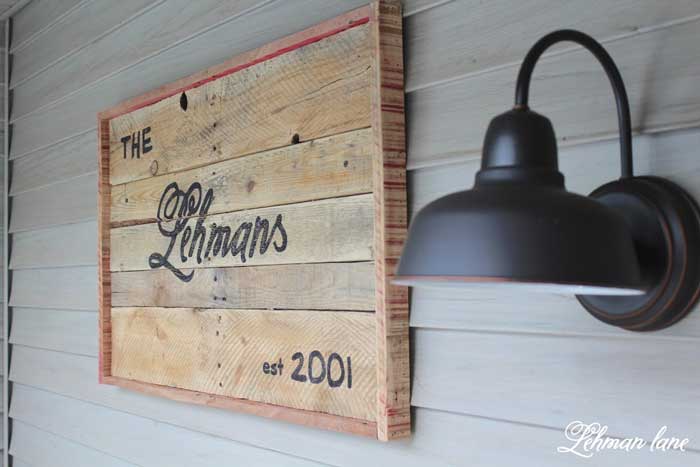 44. Rustic Wooden Fish Outdoor Decor
Using salvaged wood, tree branches, and metal scrap, you can make some fun fish decor to place in an outdoor garden space.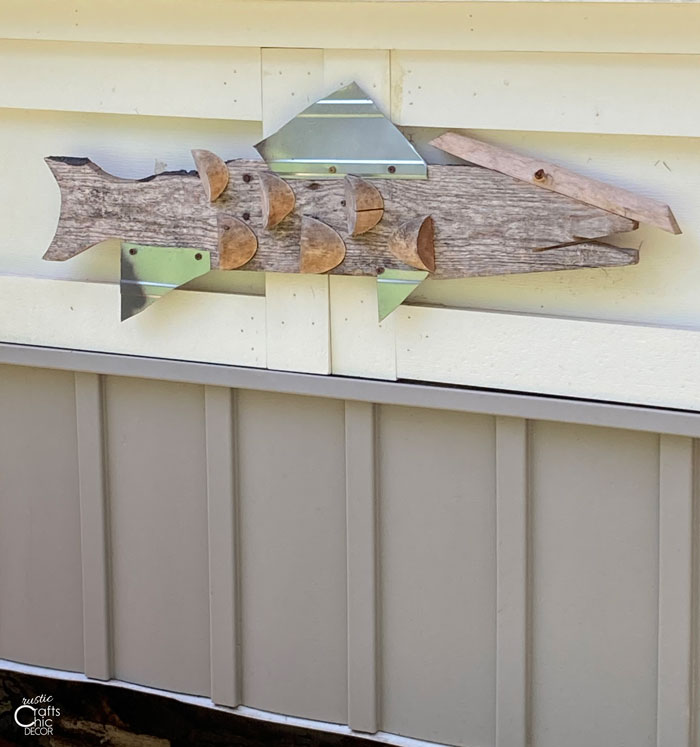 45. DIY Rustic Coat Holder
All you need for this rustic coat holder is a piece of salvaged wood, vintage coat hooks, and some freezer paper to transfer an image onto the wood.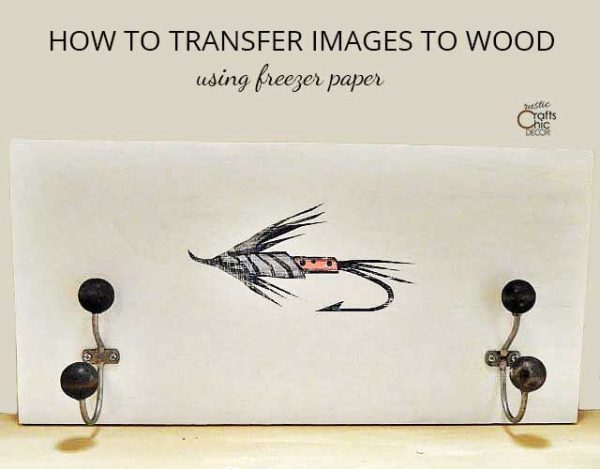 46. Scrap Wood Tree Project
Don't throw out your scrap wood when you can create something fun like wooden trees!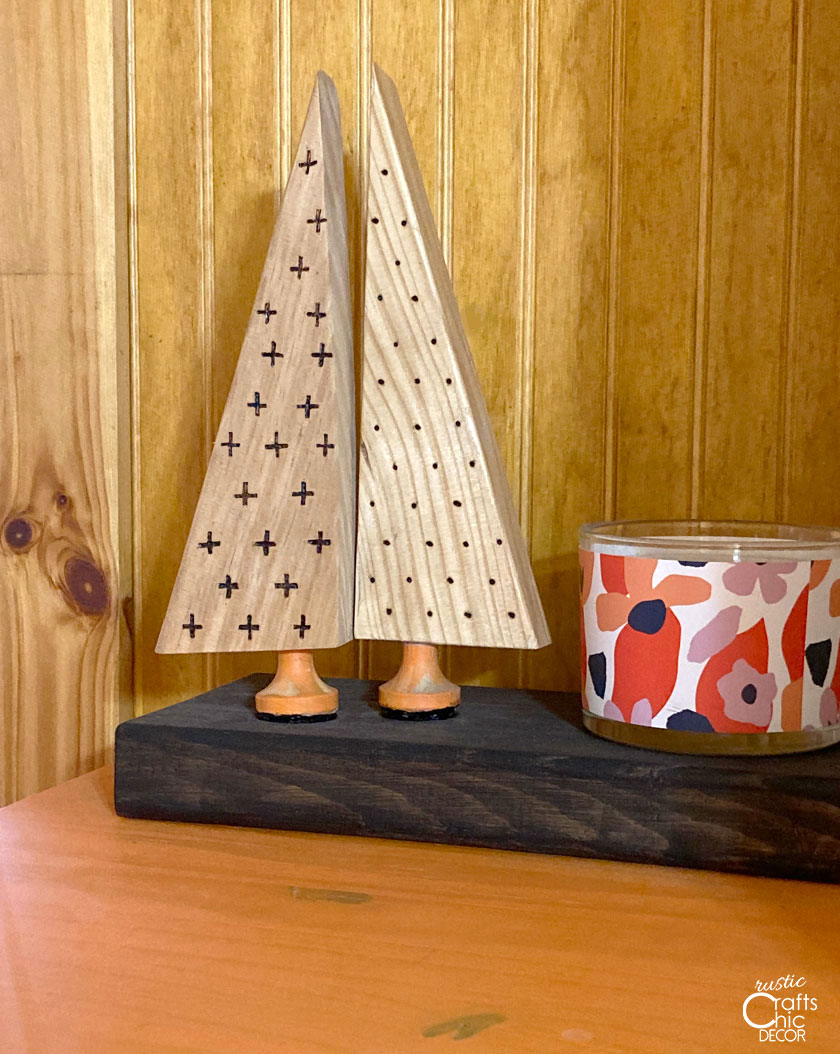 47. Make Rustic Wire Bird Legs
For any bird project that you need to add rustic legs to, this project is a must.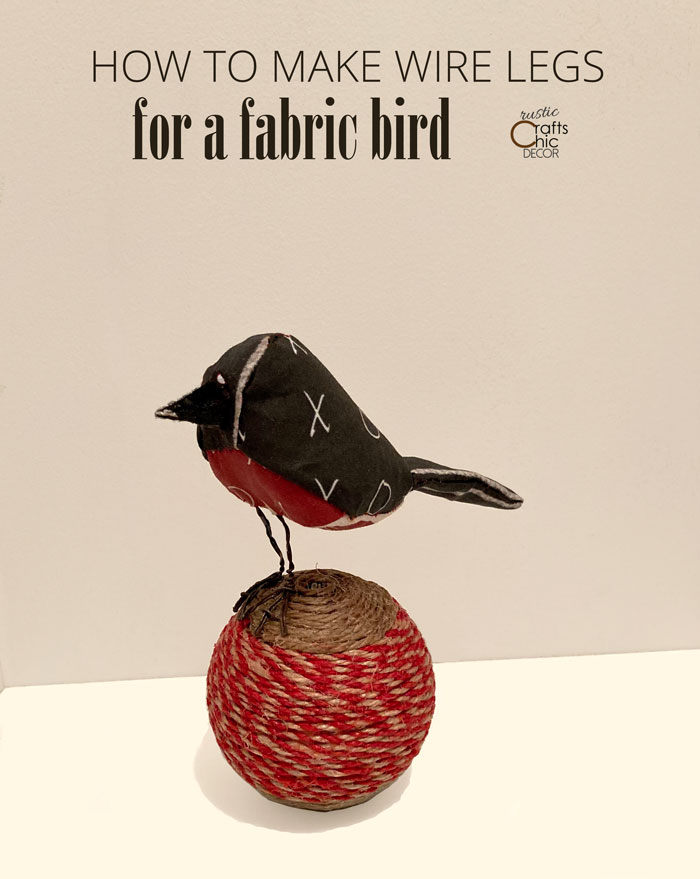 48. Repurposed DVD Box Into A Fly Box
Create a new use for an old dvd case by turning it into a useful and rustic fly box.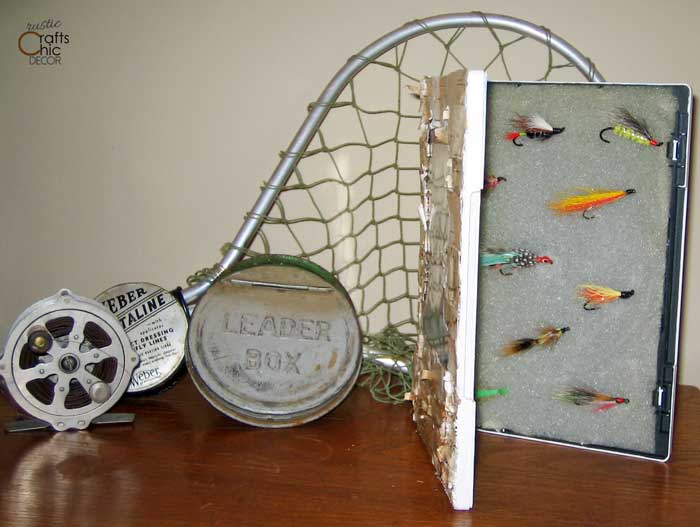 49. DIY Live Edge Wood Bar Top
Here is a two phase DIY rustic home decor project. The dresser is refinished to become the base of the bar. Then, we added a stained and varnished live edge wood slab for the top. Plumbers pipe legs finish the look.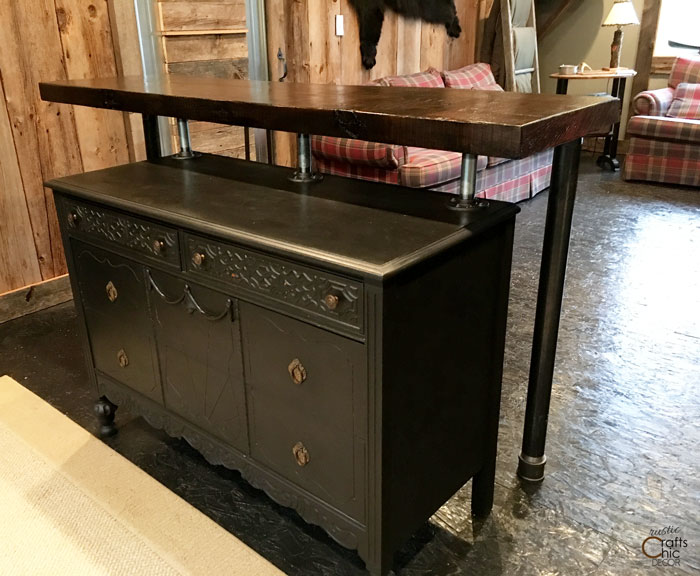 50. Woodburn A Recipe Onto A Cutting Board
Get out your woodburner for this easy DIY project. Burn a favorite recipe onto a small cutting board to display in the kitchen.