Mason jars have become extremely popular in decorative centerpieces and gift ideas.  It seems that anything in a mason jar makes an extra special gift so why not use this idea at Valentine's Day?  Whether you are making something for yourself or for someone special in your life, there are all kinds of fun ideas for the holiday. Check out this collection of creative Valentines Day mason jar ideas.

I have rounded up several Valentines day mason jar ideas that are quick and easy to put together and will make the holiday extra sweet and special.
Valentines Day Mason Jars
1.  52 Things I Love About You – In A Jar by The Gunny Sack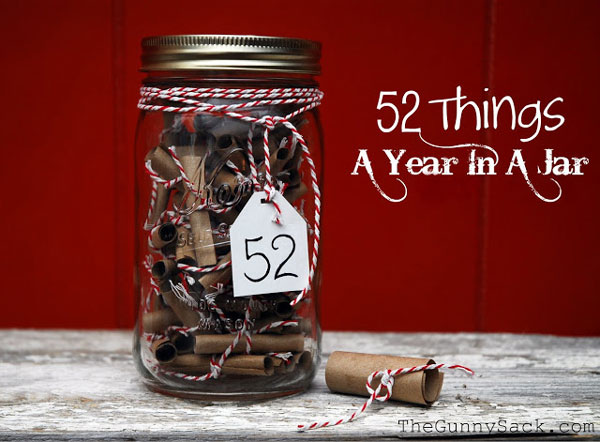 I love this romantic idea – one reason gets to be opened per week!  This keeps the holiday going all year long.  I also love the look of the kraft paper rolled up and tied with bakers twine.
2.  Vintage Valentine Candy Jar by Chic Tags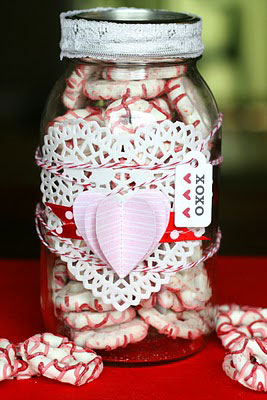 This pretty mason jar filled with festive pretzels would be a gift anyone would like to receive.
3.  Valentine Photo Mason Jar by Vintage Street Market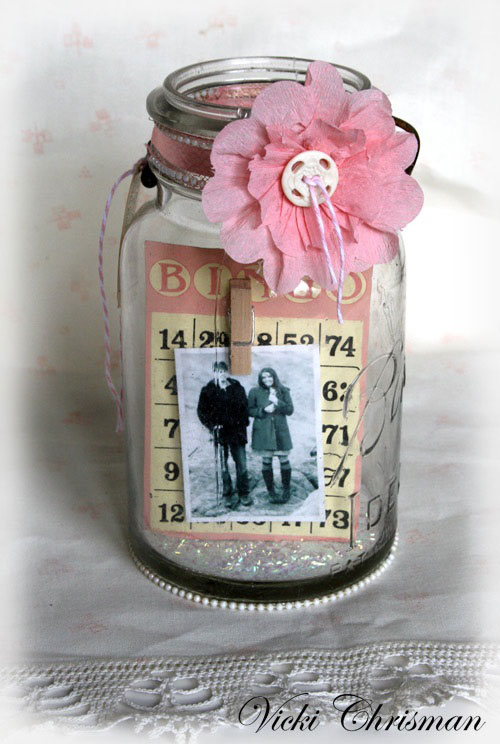 Here is a fun vintage photo idea to decorate your own home at Valentine's Day or to give to a friend.
4.  Candy Mason Jars by Mom 4 Real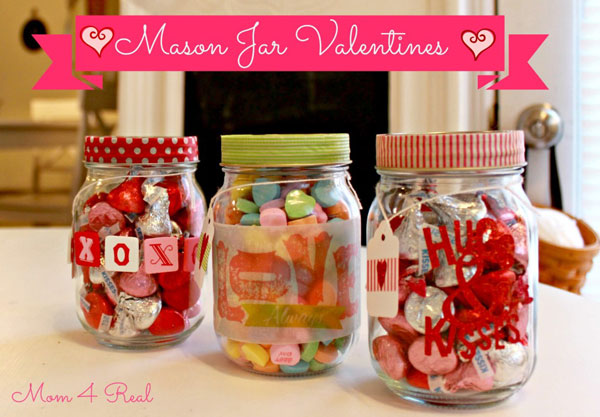 Traditional Valentine candy seems just a little bit more special when it is housed in a festively decorated mason jar!
5.  Mason Jar Cookie Mix by Mom Fab Fun

You've probably seen lots of cookie mixes in mason jars before but here is a fun mix just for Valentine's Day!
6.  Painted Mason Jars by Studio 404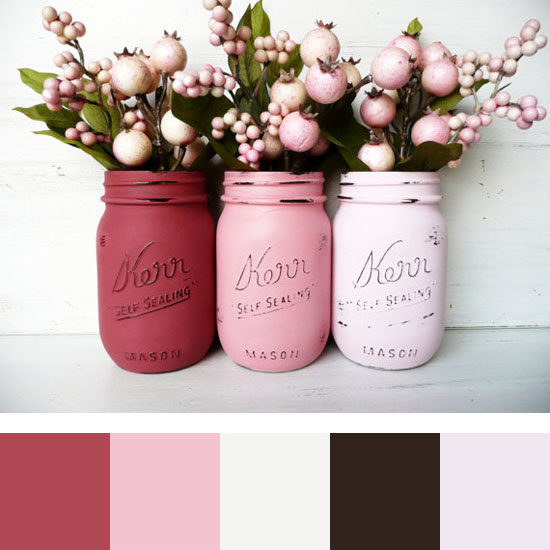 I would love to have mason jars painted and distressed in this color palette for Valentine's Day.
7.  Painted Mason Jar with Hearts by Decor Chick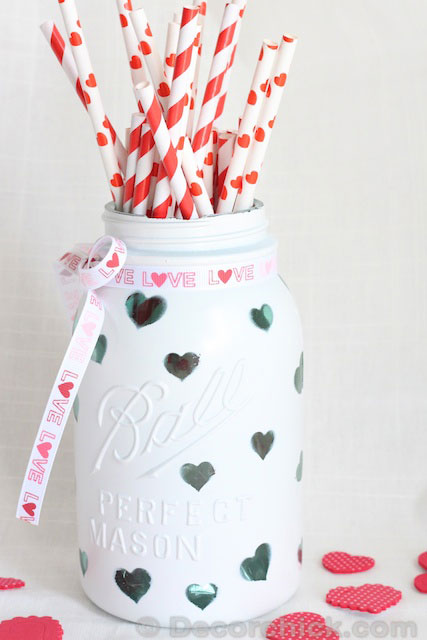 Here is another great looking painted mason jar but this one has hearts left unpainted – I Love this!
8.  Spread The Love Mason Jars by Best Friends For Frosting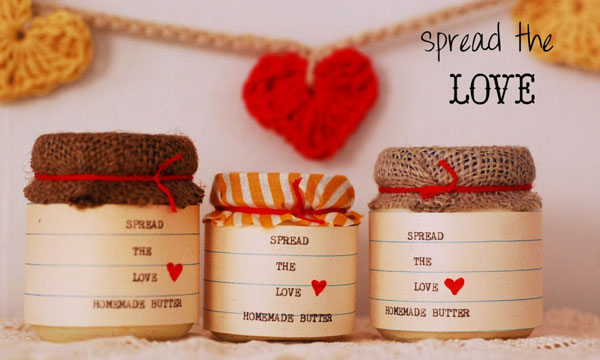 9.  Candy Corn Mason Jar by Uncommon Designs Online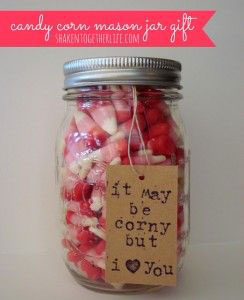 Another fun candy idea!
10.  Mason Jar Vases by 504 Main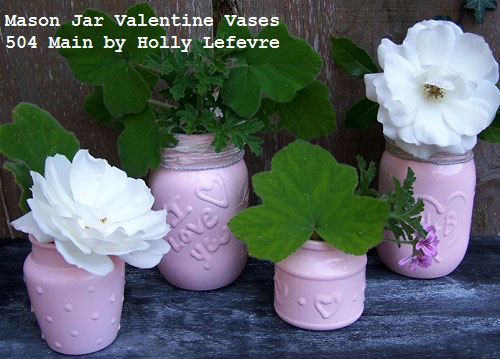 Holly used 3D gloss enamels to create fun Valentine designs on these mason jars before painting them.