Do you like to collect all things vintage but then wonder what exactly to do with them?  Incorporating your finds into your home decor is a great way to display these treasures for you and others to enjoy. To get the most out of your vintage decorating, you may want to find ways to also re-use the item in a new way that is functional as well as decorative. These vintage decor ideas will provide inspiration.
Vintage Decor Ideas

I turned this vintage heat register into a useful clip board in my office.  It makes a fun way to display the register, which came from my husband's grandparent's old farmhouse, that I otherwise may have kept in a box.
Here are ten more vintage decorating ideas that I found to be unique, decorative and useful:
1.  Vintage Library Card Catalogs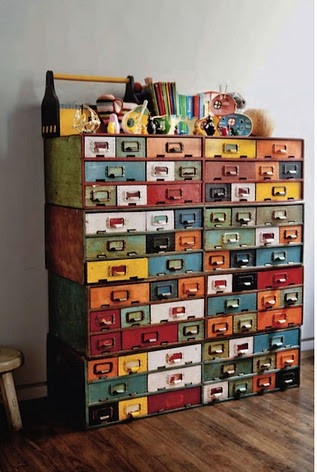 I would love to have a storage unit like this one in my craft room!  Card catalogs are perfect to re-use as furniture storage with all of the labeled drawers.
2.  Vintage Typewriter And Office Accessories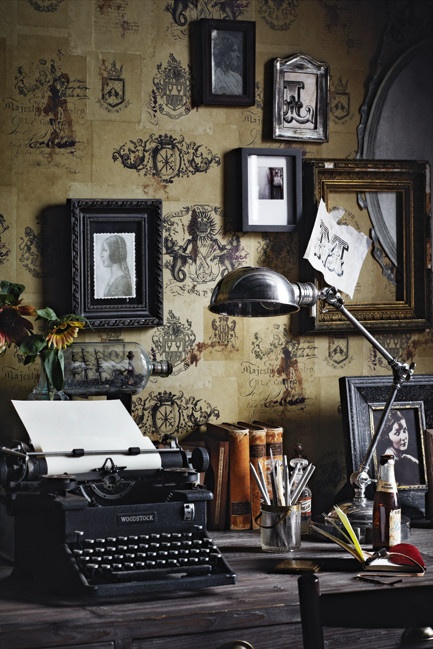 If you want a cozy office, the best way to get that is to mix in some vintage items to your decor.  I am quite partial to old typewriters myself but just sold the two I had collected.  So….it is time to start shopping again!
You can see how I incorporated several vintage pieces, including a typewriter, into my home office from my post on my vintage desk set.
3.  Vintage Table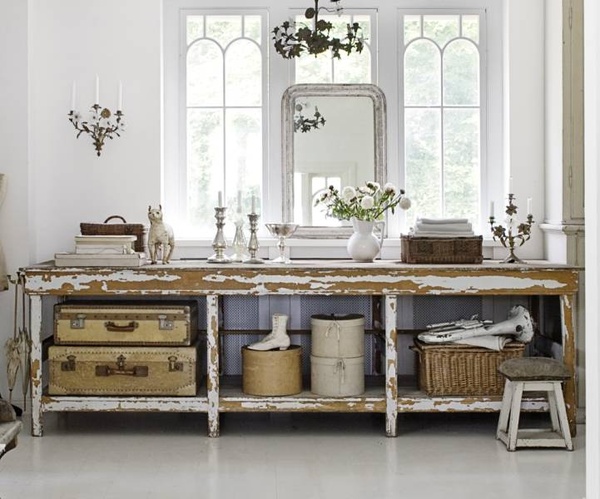 On its own this table might not look like too much.  However, when accompanied with all of the other neutral antiques, it makes quite a statement!  Not only is it very decorative but is serves well for storage too.
4. Vintage Cabinet And Sign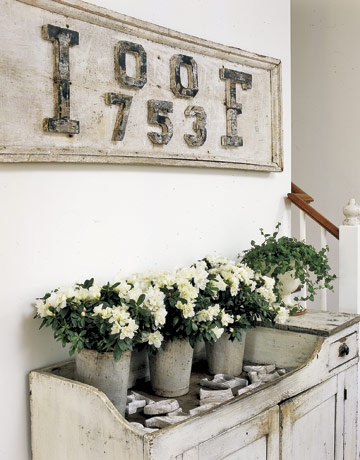 The combination of the white vintage cabinet and sign creates a beautiful base for shabby chic decor.   The added flowers soften the look and add some chic as well as the primarily all white color scheme.
5.  Vintage Industrial Baskets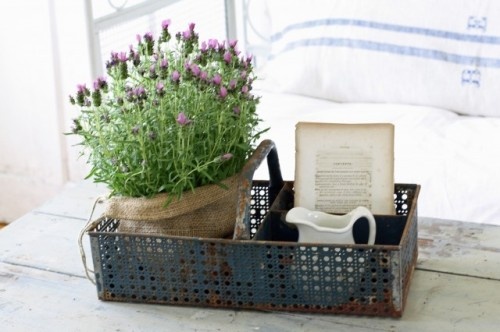 I LOVE using industrial baskets as coffee table decor!  The rustic look  is set off well by the more chic contents.  Here is a picture of one of the baskets I had on display in my home before I sold it:

6.  Vintage Books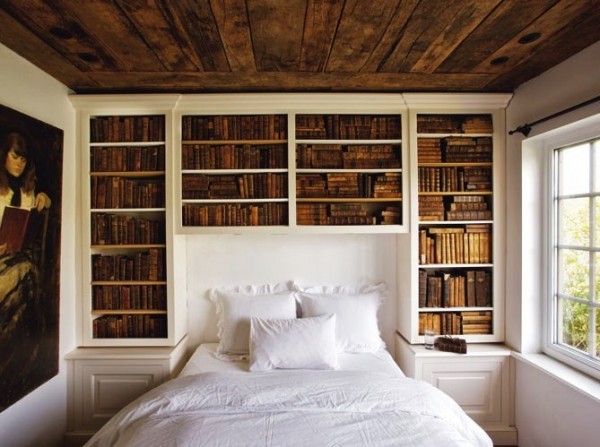 If you are fortunate enough to have a large collection of vintage books, then this idea is perfect for a rustic wall.  I love how the warm colors of the book bindings match the wood ceiling in this example.
If your collection is not quite so large, you can still set around stacks of books decoratively in various rooms.  I have them all over my house including this stack in my office:

7.  Vintage Keys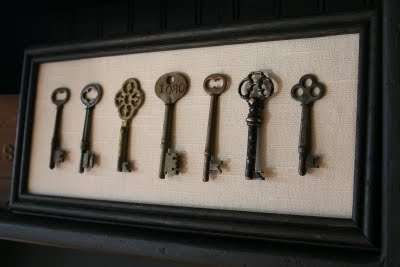 I have seen lots of prints that you can buy of vintage keys so why not frame some actual keys?  This is a great way to display your collection and create some unique wall art.
8.  Vintage Cameras

I was thinking about vintage cameras and thought I better go snap a picture of a section of the mantel in our study.  We have a whole collection lining the mantel which goes well with many of the black and white photos we have hung in the room.
If you have just one or two cameras, you could set them in a grouping with other decorative items and maybe even some vintage photos like this example: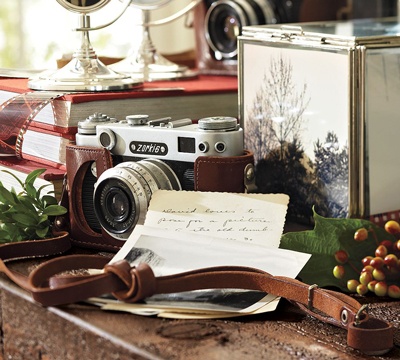 9.  Vintage Globes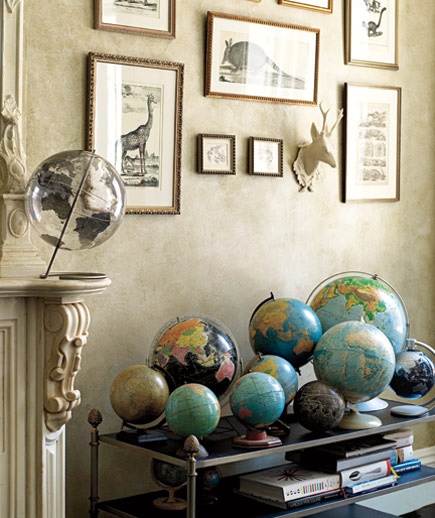 I have one old globe but am now inspired to collect more!  A big grouping like this would be so much fun in an office.
10.  Vintage Bottles And Photos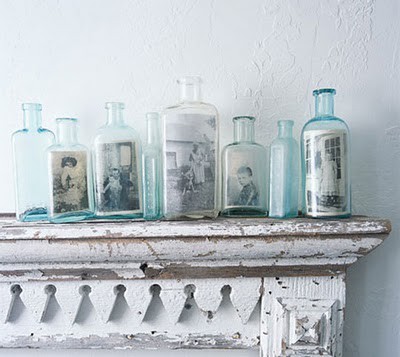 Finally, I am in love with this unique decorating idea!  Vintage or other photos displayed in clear glass vintage bottles is such a cool way to show off and preserve the past.