You may have heard that the color of your front door can have a big impact on the tone or feel of your whole home. The color can be warm and welcoming, chic and elegant, or something in between. However, what is on the front door can also set the tone. A wreath or a sign is like the frosting on a cake and enhances the whole door. Today I am focusing on wooden wreath ideas that are rustic and filled with warm charm.
Whether a wreath is made up of rustic wood slices or reclaimed wood, the texture and color really work to warm up a front door. If you want a softer look, you may want to check out my burlap rag wreath which is also full of warm texture.
I found a variety of different wreath ideas all using wood in some way. All of them are fairly easy to make and are sure to give your front door a warm boost. If you like different wreaths for each holiday or season, you can easily add seasonal decor to any one of these. These wooden wreath ideas give plenty of inspiration.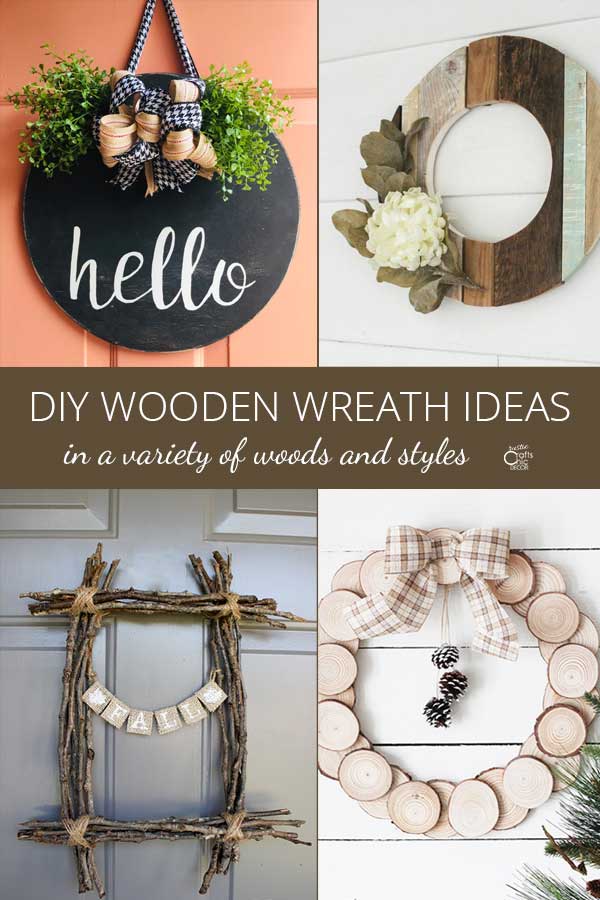 This post contains recommended product links. If you make a purchase through one of the links, I may earn a small commission at no extra cost to you.
Circular Wooden Welcome Sign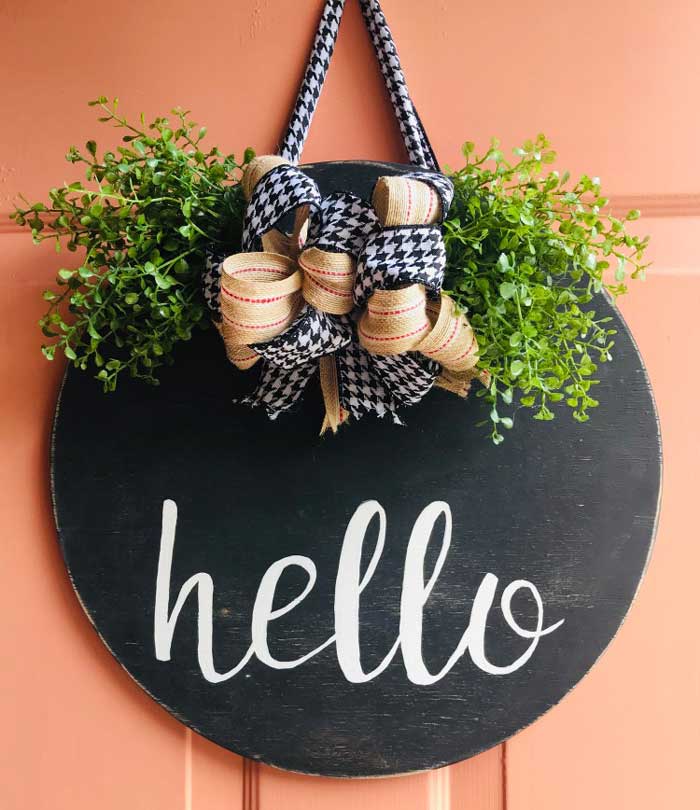 Although this is technically a sign, the added decor and circular shape put it in the wreath category for me. The other day I was walking through my daughter's neighborhood and saw several of this style and found them to be very eye catching and warm. It could be my new favorite for the front door!
Salvaged Wood Wreath Idea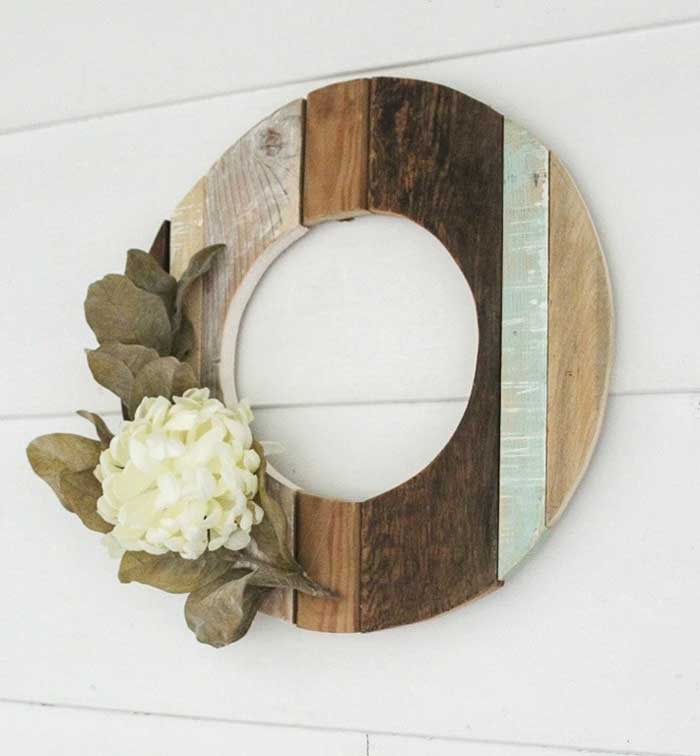 Another creative idea is to piece together varying shades of reclaimed wood. Then just cut out your circles and add some embellishments. This makes a perfect base for some seasonal flowers or greens.
Wood Slice Wreath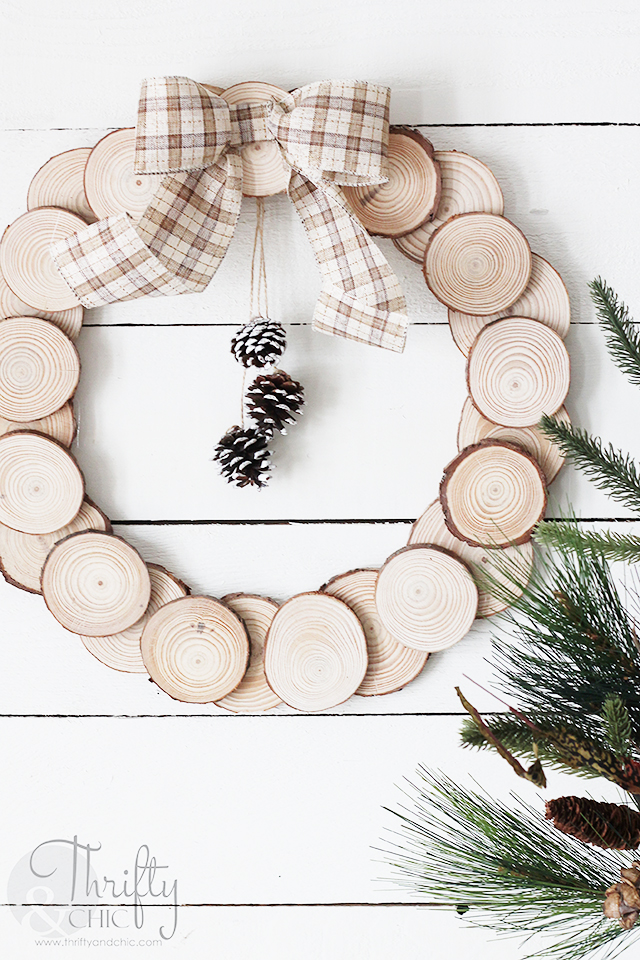 Wood slices are so much fun to work with. You get such a unique look from layering the different sizes and tones. The neutral warmth is perfect for any color door. You can also play around with wood stains and white washes!
DIY Driftwood Wreath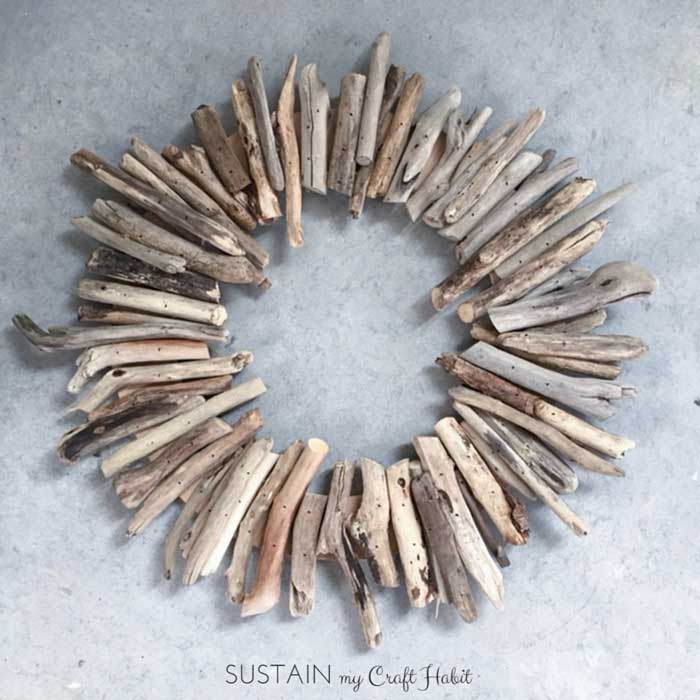 If you like to collect driftwood, you might want to display it in the form of a wreath. The different colors, sizes, and shapes give so much rustic dimension to this wooden wreath idea.
DIY Wood Square Wreath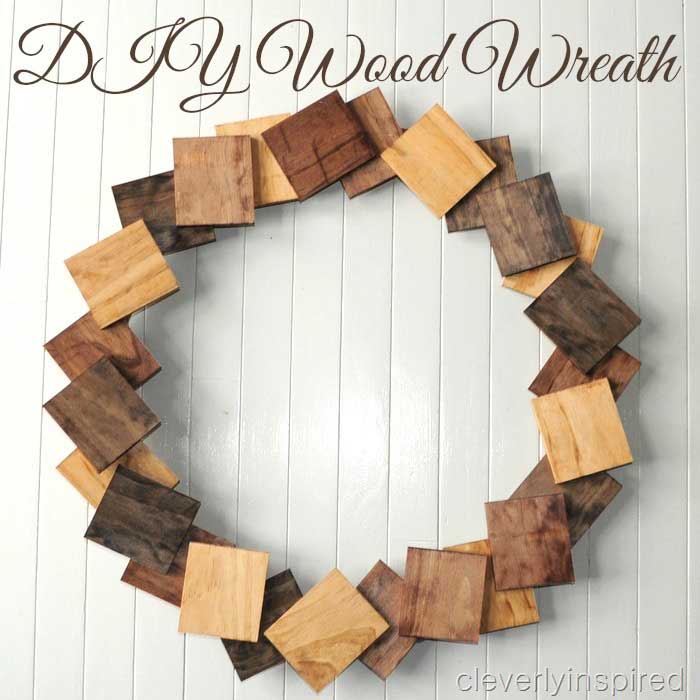 This whimsical wreath is made up of four inch wood squares. By staining the wood in a variety of shades you get a fun and interesting look. Different colors of paint would also be fun, especially for holiday wreaths.
Natural Twig Wreath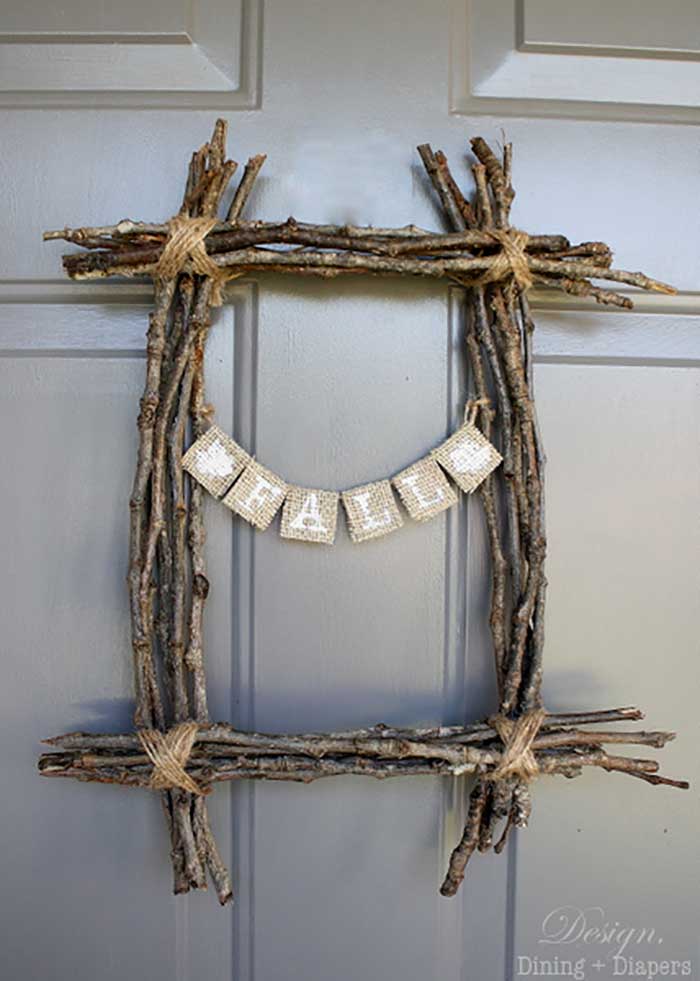 Here is a wooden wreath in the most natural of forms. A twig wreath is easy to make and can be practically free when you gather the twigs from your own yard.