20 Creative Ways To Get Organized
As I begin to wrap up my clip board series this week, I thought it was important to share some creative ways to get organized.  I have been featuring a few of my clip boards, that I manage over at Hometalk, this week while I am on vacation.
For those of you who are new to Hometalk, it is a good way to find out what it is all about and to see all of the great ideas and tutorials that are shared.  It's a lot like Pinterest where you can follow clip boards like you would pin boards.
A lot of these organizational ideas use repurposed or recycled items …..which I love!  Almost all of them are easy and smart and will get you thinking "why didn't I think of that!"
Here is a little look at some of what you will find from my full clip board over at Hometalk.  Just click on this image to be taken to the complete board that has detailed information on each individual project.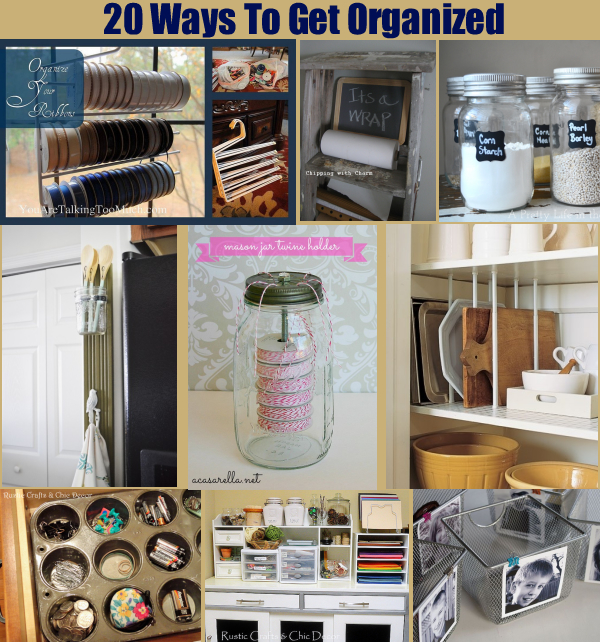 These ideas should inspire you to squeeze in some last minute Spring cleaning!
In case you missed them, make sure to check out the posts from earlier this week:
Happy Crafting!