The clock keeps on ticking but there is still time to whip up a few gifts or decorative items with these quick and easy craft ideas.
Since time is of the essence, I searched for craft tutorials that had the most amount of wow factor for the least amount of time required.  I am happy with what I came up with and think you will be too.
So..to begin the countdown to Christmas, I am sharing twelve of the best craft ideas (one for each of the twelve days of Christmas).  Click on the photos for the full tutorials.
1.  Painted And Decorated Vintage Typewriter Christmas Decor: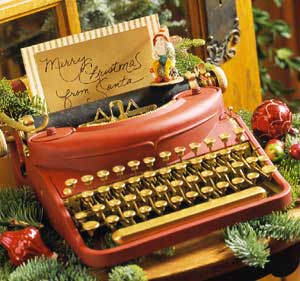 This craft does require you to have an old typewriter, but if you do this makes for some great holiday decor with just a little paint and greenery.
2.  Pipe Cleaner Snowflake Ornaments: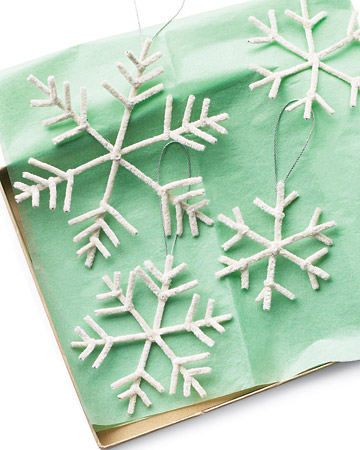 I love this easy snowflake ornament craft not only as an ornament to hang on the tree but to also use as an embellishment for gift wrapping.  I am always looking for unique ways to decorate my packages and this would be a fun way that would be quick and easy.
3.  DIY Rustic Tree Skirt: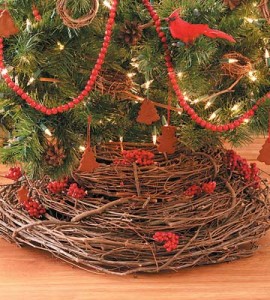 Here is a simple idea for a Christmas tree skirt that has a major wow factor.  The best part is that this look only takes minutes to achieve.
4.  Burlap Christmas Art: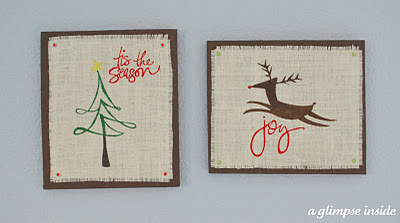 Make this Christmas wall art for yourself or to give as a gift.  Waiting for the paint to dry is the most time consuming part of this craft and you can always use that time for a Christmas cookie or two!
5.  Rustic Book For Dad: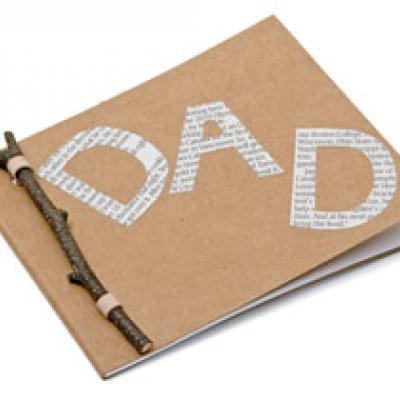 Do you need a last minute gift idea for the kids to give to dad?  This fun rustic homemade paper pad is just the right thing to have your child make.
6.  Christmas Balls: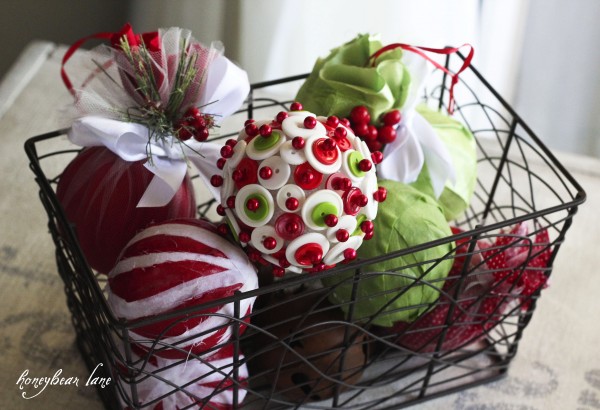 A variety of styro-foam balls decorated with scraps makes a great display in a wire basket or to hang on your tree.
7.  Candy Craft: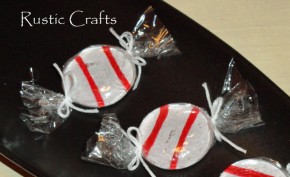 This candy craft is so easy to make and is great to use as an embellishment in other projects or on its own in a little dish.  I like to use these on packages instead of a bow.
8.  Candy Cane Craft: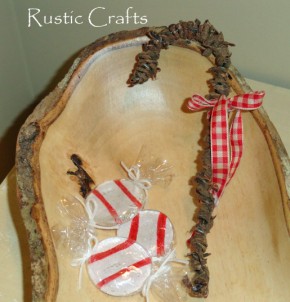 To go along with the peppermint candy craft is this rustic candy cane craft.  All you need are a couple of items and a couple of minutes!
9.  Lunch Bag Gift Wrapping Ideas: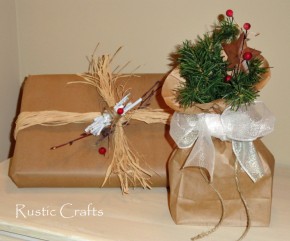 If you are in a pinch for some gift wrap, or even if you're not, using lunch bags or kraft paper gives you a nice background to work from!
10.  Christmas Dining Table: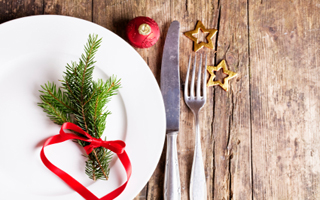 It really doesn't take much to create a warm and rustic Christmas dining experience.  Just add some evergreen clippings and simple festive embellishments to the table.
11.  Homemade Christmas Gift Idea: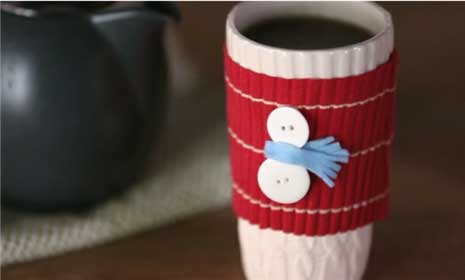 This cute sweater cozy for a coffee cup is super simple to make.  Just cut the sleeve off of a sweater and add embellishments.  Watch the one minute video to see how fast this goes!
12.  Mason Jar Gifts: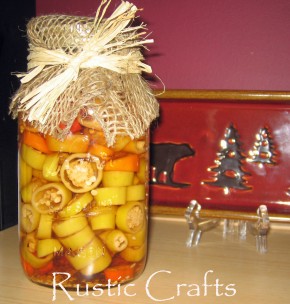 And, of course, mason jar gifts are always popular and they are normally easy to put together.  Check out all of the different gift ideas that you can put together using mason jars.
Happy Crafting!