We do craft projects for a variety of different reasons.  Some need to be done for serious occasions like decorating for special events like anniversary parties, weddings or holidays.
Other times we take special care for home decor crafting or important gift items.
There are those moments, though, when it can be all fun and games……literally!
Either making your own board or yard games or using old game pieces in a craft project is just plain fun.  I have come up with a collection of fun crafts that either incorporate game pieces or they are a craft to make a game itself.
Enjoy!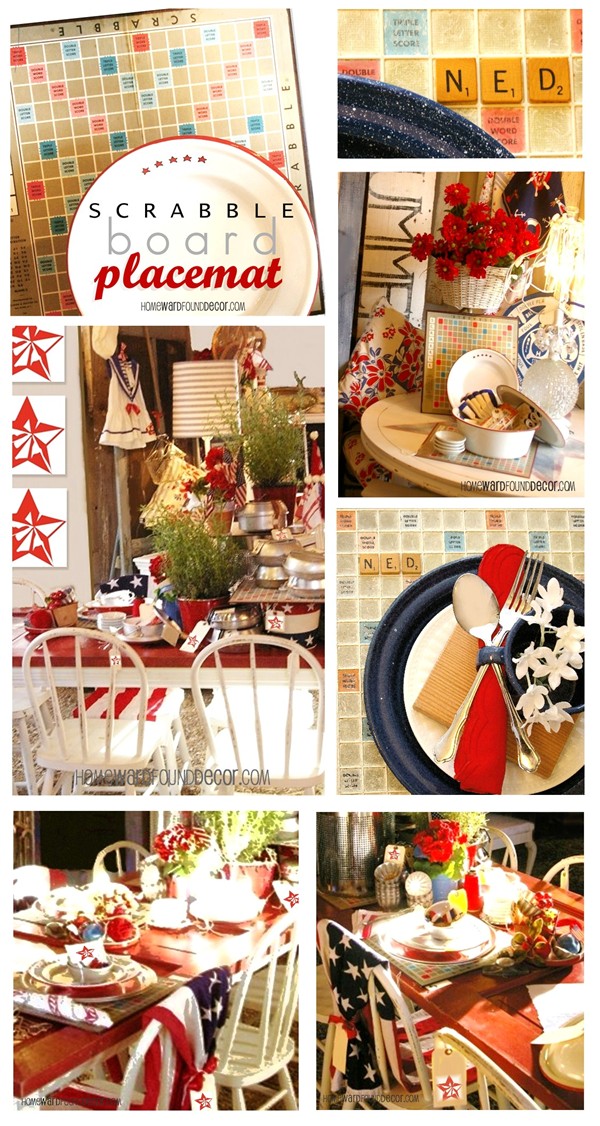 This first idea is not really a craft but I had to include it for the decor idea.  Using scrabble boards as placements is a super fun idea, especially when you can use the letter tiles to spell out the guests name at each place setting!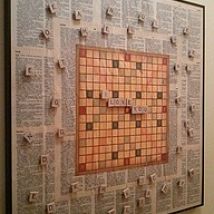 Sticking with the Scrabble board, here is a Scrabble magnet board used as fun wall art.  It would be hard to just walk by without trying to form a word or two!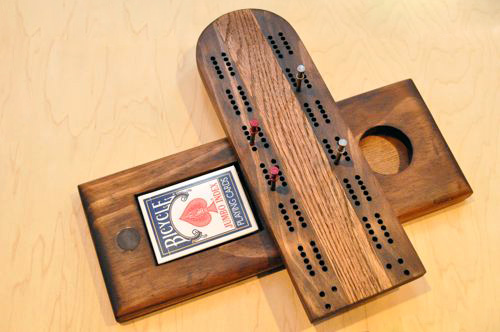 If you like to play cribbage, you can learn how to make your own board from One Project Closer.  Just click on the image to get to the tutorial.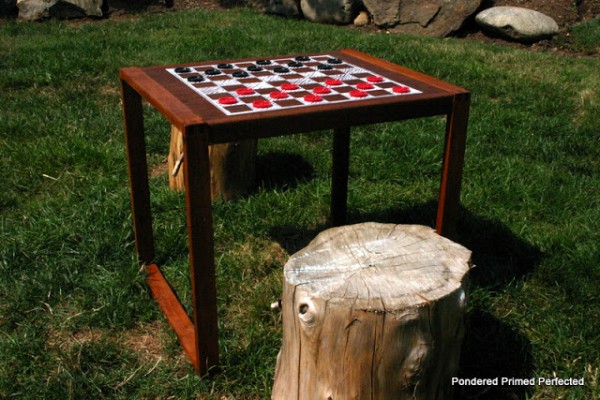 One way to finish the top of an old table is to paint a checker board to the top of it.  I love this idea!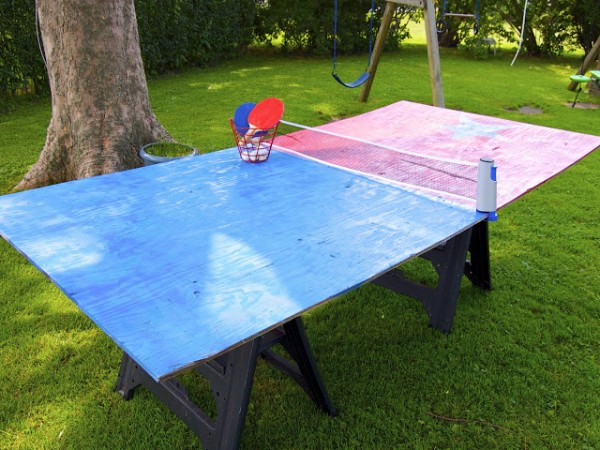 See how you can build your own outdoor games that are perfect for your Summer parties!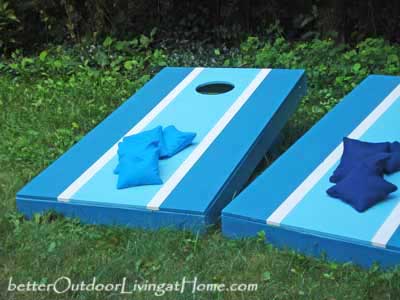 Another fun yard game that you can make yourself is this popular cornhole toss game.  Click on the image for the easy instructions.
Happy Crafting!