There is nothing like the start of a fresh new year to make you want to get your house in order!  I have been cleaning out cupboards, closets and drawers and with each completed task, I find myself getting more and more relaxed.  A sense of order definitely feels good.
I was a little horrified at what had been piling up in the cupboards surrounding my kitchen desk.  There was actually still an elementary school directory of my son's who is now seventeen!  I also found enough batteries and light bulbs to start my own store.
Something else that was taking up way too much space were several Christmas tins in varying sizes.  I plan on painting these and using them for much needed storage in my craft room.
Once I was finished with the desk drawers and overhead cupboards, I went to work on the actual work surface.  I normally have my phone charging on the desk as well as my camera within easy reach.  It was just a messy pile in the corner.  To make it look neater and more decorative, I pulled out a shabby four sectioned wood cubby that I had stored in my craft room.  I had picked it up from an antique store thinking that I could do something with it.  Now I was just going to use it to organize a few things and display a picture that would hide my charging cord.
The corner now looks much neater: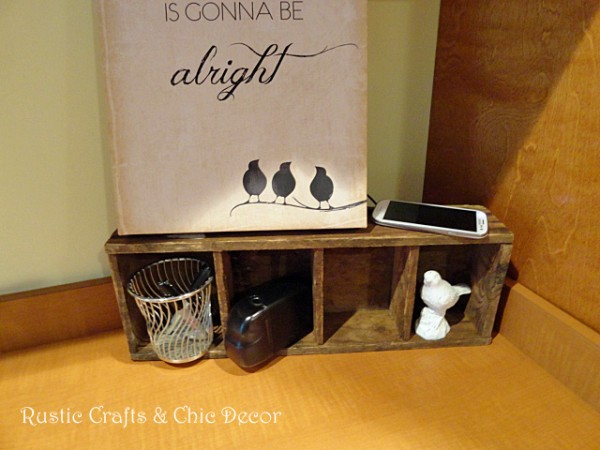 Here are some more creative ways to organize: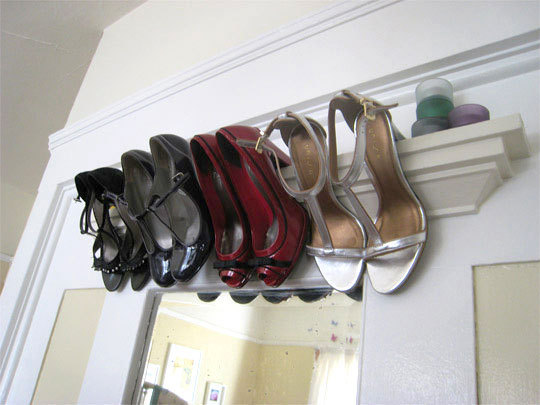 I happen to love shoes and storage can be a problem.  This idea using a ledge to hook heels from definitely takes care of the issue.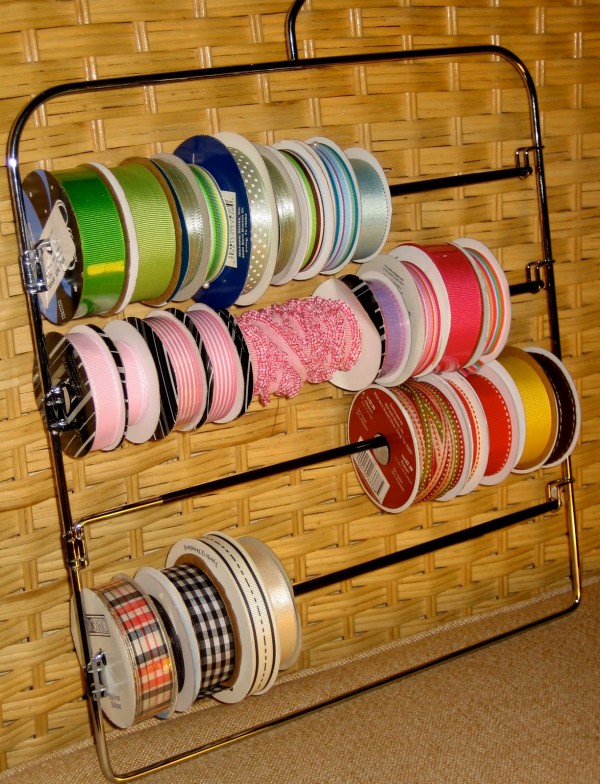 Organize your ribbons easily and keep them in plain view by placing them on a pants hanger.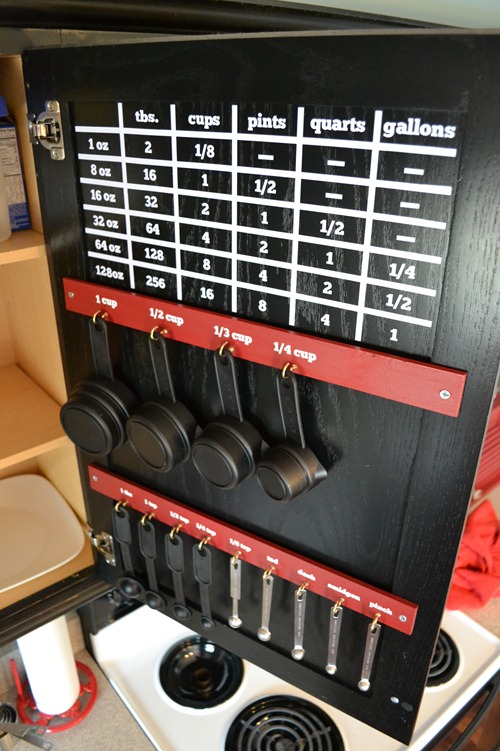 I like the idea of hanging measuring cups from little hooks inside a cabinet door.  However, this creative idea goes one step further by adding a conversion chart for making easy calculations.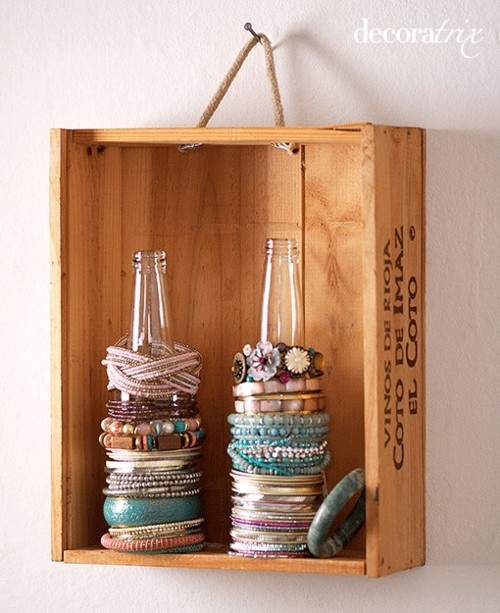 This is such a cute and decorative way to display jewelry.  Just hang a wooden box holding a couple of empty bottles for organizing bracelets.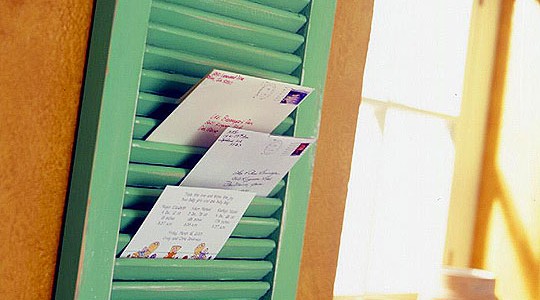 An old shutter is perfect for sorting mail and other office storage.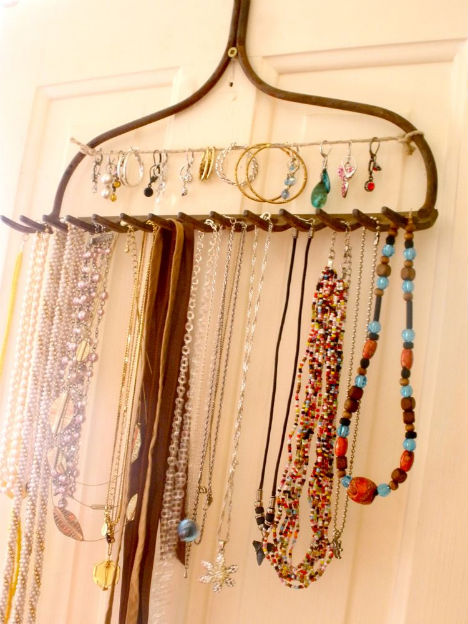 Broken off rakes or rake ends make ideal necklace holders.  I love the industrial rustic look!
What unique ways have you used to organize things in your home?  Share your ideas below!