Over the course of my antique shopping I have come across some real interesting antiques that would be perfect for decorating an office.  Whether you have a home office or just want to warm up your work area away from home, vintage accessories can add a lot of decorative interest.
One of my favorite items, that I found, is a vintage hole punch.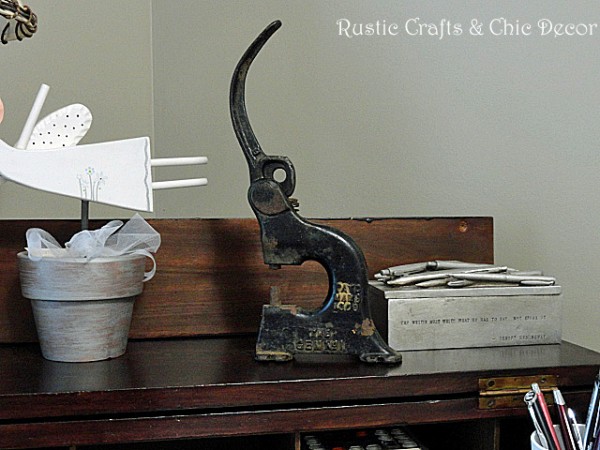 Hole punches, staplers, typewriters and rulers are some common office accessories to look for but there are also some less common items that work well in an office setting.
I found this old ticket maker machine that makes a fun decorative accent: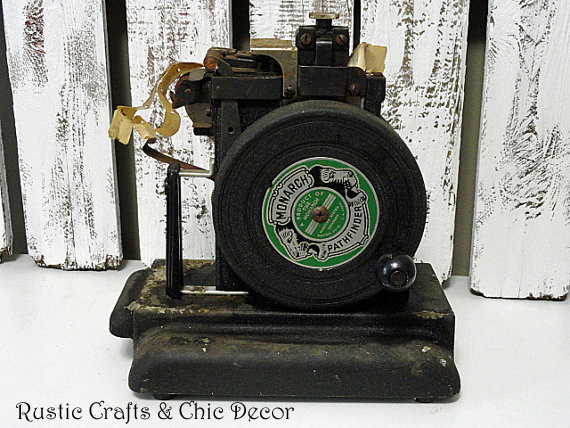 I have also used some vintage items that I repurposed into office accessories for an interesting look.  This old shoe form doubles as a fun holder for a pen and a small pad of paper: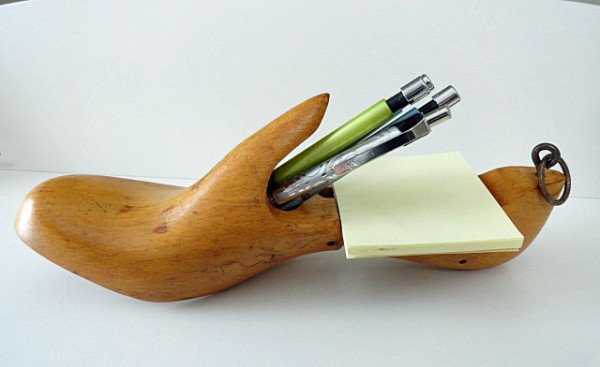 And….this old heat register makes a very handy clipboard for photos or memos: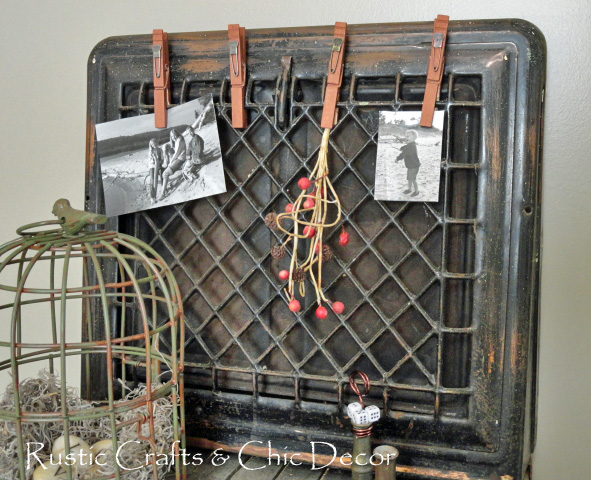 I found several examples of offices that were decorated using vintage accessories.  Here are just a few of the best to help to inspire you: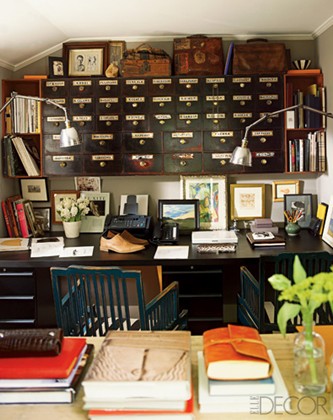 This small and inviting office design makes use of a vintage apothecary cabinet to give it it's warmth.  The factory lights also lend to it's appeal.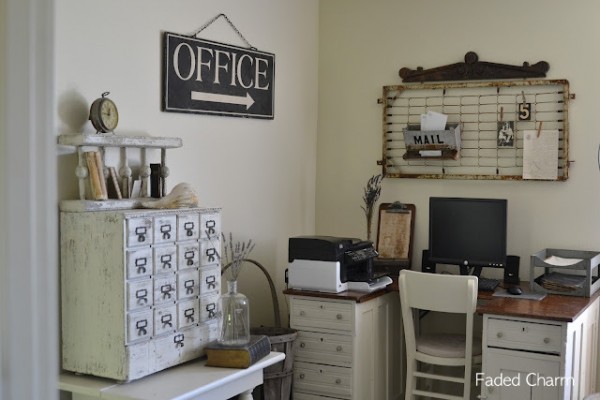 This office is full of vintage charm.  The antique card catalog file is a perfect addition to the rest of the vintage furniture.  An old bedspring works just right as a clipboard and the office sign, wooden basket, and decorative wood pieces all add tons of interest to the room.  Click on the photo to check out the rest of this inspiring office design.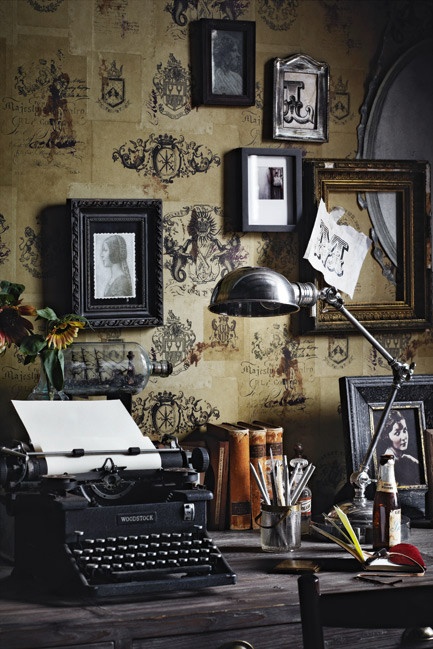 Vintage typewriters, books, jars, lamps and picture frames are all obvious choices for decorating an office in a vintage inspired theme.
Check out my store, The Rustic Attic, for lots of different vintage accessories to use in office decor.
Happy Decorating!