In the process of making over my son's bedroom, I decided that I wanted to do something unique and inexpensive for curtain rods.  I had looked at purchasing decorative rods but got a little sticker shock.
He had nice wooden blinds hanging up before……but….somehow those got broken.  So…I'm not real interested in spending too much money on any kind of replacement.  Although, he is older now and I'm sure nothing like that would happen again…
It would be easy to just buy a $3.oo plain white rod and call it good.  But, something in me makes me go that extra bit….even if I know the room may never again look recognizable after the makeover.
The solution I came up with was free.  I had actually done this before in another room – tree branches!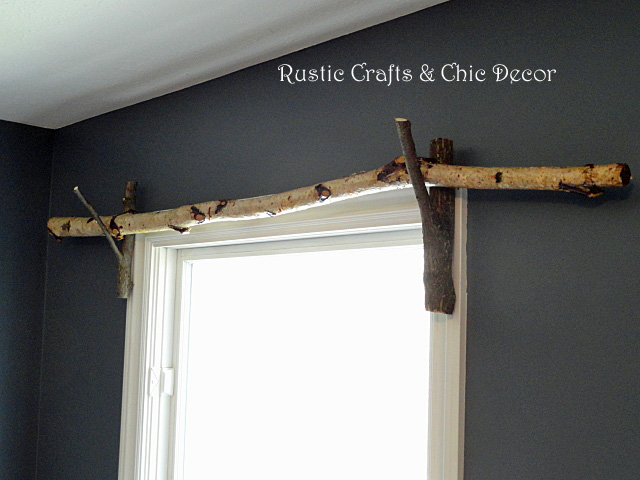 This works out perfectly for hanging tab top curtains which is what I plan on using.  All I had to do was treat the branches with polyurethane to keep the bark sealed and protected and prevent any peeling.  Using forked branches is a super easy way for hanging the birch rod.  They were just screwed right into the wood window trim.
Here are some more diy curtain rods to inspire you: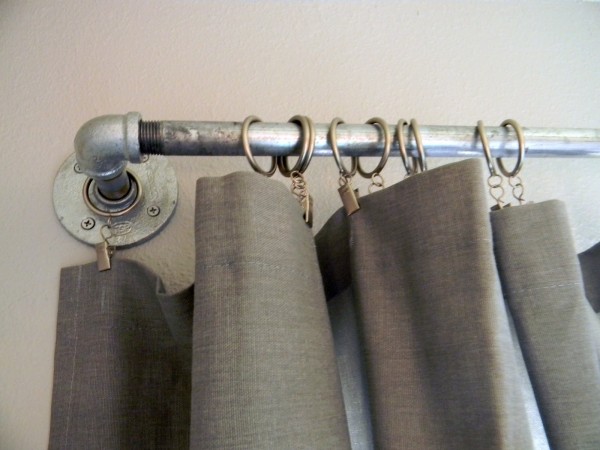 You can create your own cool looking industrial curtain rod like this one by Schue Love using parts from your local hardware store.  It costs a fraction of what a similar look would cost retail.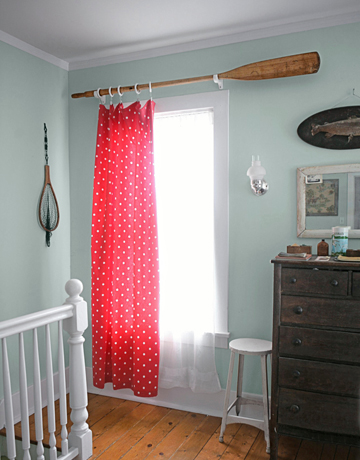 Another super easy idea, by Country Living, is to simply hang an oar on brackets.  You can see how nice curtain ring clips slip over the oar handle.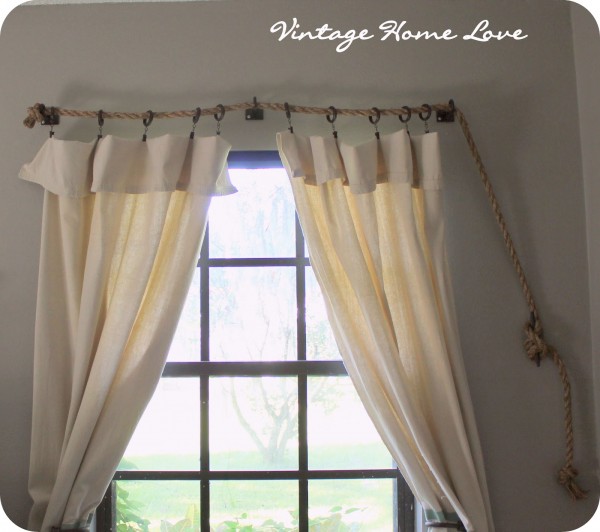 For a nautical theme, here is a super fun idea, by Vintage Home Love, using heavy rope.  She even used canvas curtains to complete the look!
Do you have a unique idea for a homemade curtain rod?
Happy Decorating!